Surrounded by Prescott National Forest on the headwaters of Cherry Creek, the Cherry Creek Mining District is one of the many lode gold districts in Yavapai County and Central Arizona.
Historically, Yavapai County has been the largest gold producer in Arizona, having produced more than 3 million ounces of gold and 92 million ounces of silver officially recorded prior to 1983.
The Cherry Creek Mining District was named for the abundance of cherry trees that grew along the creek.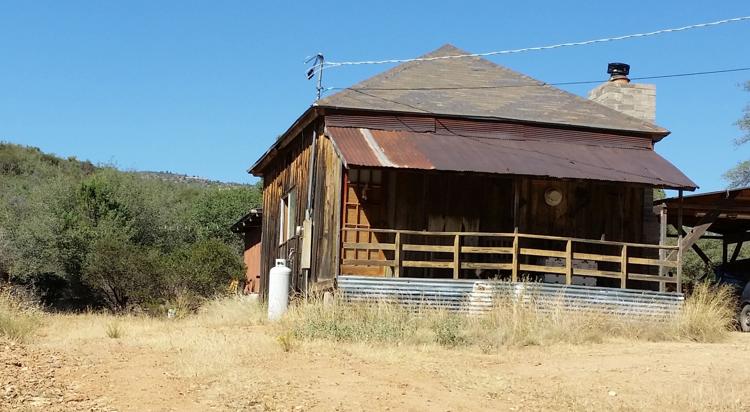 Located 17 miles northeast of Dewey-Humboldt in the southern slope of the Black Hills, the town of Cherry saw its greatest activity in the early 20th century. The Cherry post office operated from 1884 through 1943 and the town reached a population of 400 at the height of mining activity. Cherry, at 5,200 feet in elevation, also served as a stage coach stop between Fort Whipple in Prescott and Camp Verde.
Gold and silver prospecting and production surrounding Cherry involved more than 40 mines, including six mills. Yet the district produced less than $100,000 worth of gold, the principal metal of production.
Miners were attracted to the area as early as the 1880s by surface outcrops of gold. Development was enticed by quartz veins in the form of stringers . Country rock includes fine-grained light colored Precambrian granites, diorites and schists along with tertiary volcanics.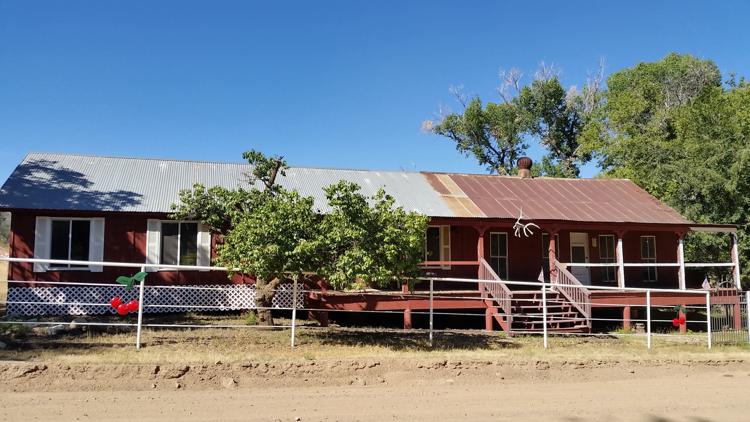 Arizona Geological Reports noted that the ore bodies found in the district were small, with an average of 4 to 5 ounces of gold concentrate per ton produced after amalgamation along with a lesser value of silver per ton. High-grade ore, running as rich as $60 to $100 per ton, was produced.
Recorded figures for the Cherry Creek District between 1907 and 1948 were 4,000 ounces of gold, 6,200 ounces of silver, 28,000 pounds of copper and 150 pounds of lead.
Notable mines included the Monarch property, one of the earliest, which operated intermittently starting in 1886, replete with stamp mills, mule-driven arrastras and development to a depth of 200 feet. Gold was found in irregular pockets and ore shoots in quartz lenses several feet in width.
It was considered the district's primary producer. Many of the old workings have since collapsed.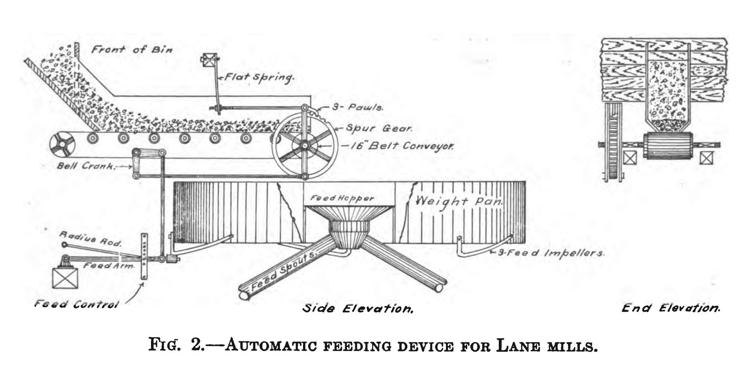 The Gold Bullion Mine, 2 miles west-northwest of Cherry, was developed with a 660-foot incline accessing quartz lenses with fine deposits of gold and oxidized galena. Several cars of ore were shipped circa 1930.
Another producing mine was the Leghorn Mine, 1» miles north of Cherry. Operated by the Arizona Copper-Gold Mines Co., it was worked between 1904 and 1924 and consisted of a 600-foot depth and 6,000 feet of workings. It also included a 40-ton mill at the Leghorn shaft and a 10-foot Lane slow-speed Chilean mill, which contributed to the working of a 2-foot-wide vein of quartz replete with chalcopyrite and gold. The Chilean mill reduced ore, leaving fine sand that would then be slimed in tube mills.
Ore was fed by a belt-conveyor feeder actuated by cams on the mills. The ore was mixed with a percentage of cyanide solution and lime at the feed hopper for further separation.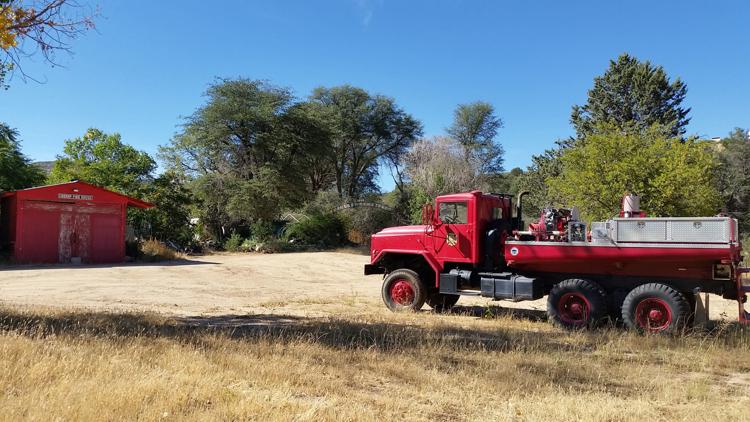 The Pfau Mine was notable for promotion rather than production, especially chicanery involving its owner and the attempted sale of the mining property to John Hays Hammond, a renowned mining engineer. Hammond did not accept the mine's evident mineral wealth that resulted from its intentional salting for profit by its owner.
In the 1970s, the Alanco Environmental Resources Corp. noted concentrations of anomalous tungsten, copper and molybdenum in the surrounding area.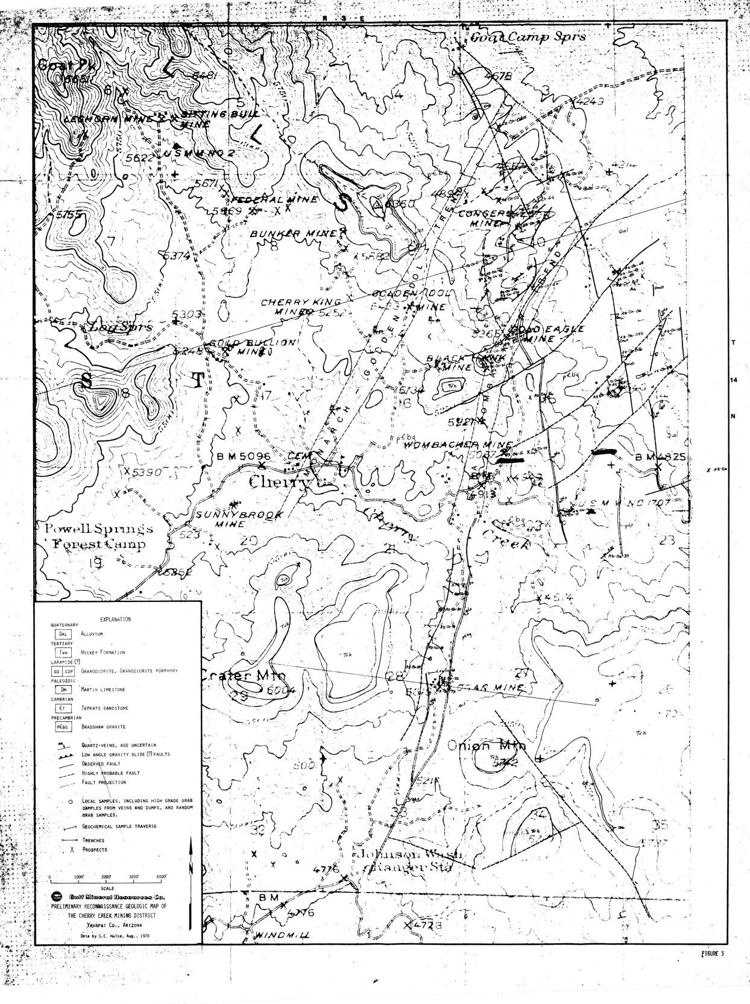 The Bunker Mine was most notable for the owner, whose primary method of ore transport was his cow, which he milked at breakfast and supper between working his mine.
Mining operations declined by the 1940s. The area remained popular, with many of the miner's cabins used by hunters, moonshiners and vacationers.
Despite a mining history of speculative practices and lack of production of sizable economic importance, the Cherry Creek district today is a destination for residents and visitors alike who wish to escape the urban sprawl of neighboring Prescott Valley, Dewey-Humboldt, Camp Verde and Cottonwood.