Natural pozzolans have served as a building material in Arizona for many decades.
An additive to concrete, pozzolans help mitigate the deterioration of concrete due to certain constituents that comprise the mixture. Combined with water, lime, sand and gravel, pozzolan forms compounds with low solubility and cementation.
For optimal performance, pozzolan comprises between 10% and 30% of Portland cement. Comprised of limestone and clay, Portland cement is common cement named after stone quarried on the Isle of Portland off the British coast in 1824.
Natural pozzolans are comprised of clay, hydrated aluminum oxides, opal, volcanic glass and zeolites.
While this siliceous and aluminous material has little cementitious value, when crushed to fine powder and when moisture is added, the reaction of calcium hydroxide forms compounds that do possess cementitious properties.
Specific gravity of pozzolan is up to 25% lower than that of Portland cement (2.8 compared to 3.1), meaning that pozzolan occupies a greater volume than an equal weight of Portland cement. By adding pozzolan to concrete, volume is increased and so is the product.
Pozzolan usage originated during the Roman Era. In Pozzuoli (Puteoli), Italy, the Romans discovered finely divided siliceous material, when mixed with lime, had cementitious properties that enabled them to build aqueducts, bridges and buildings.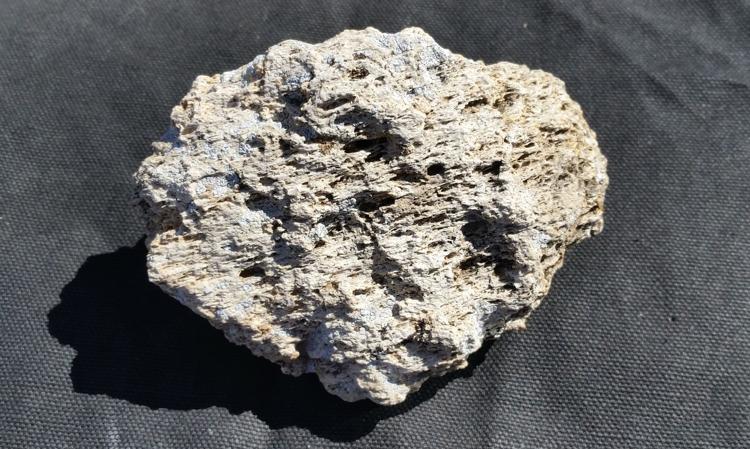 Examples of early architecture designed with pozzolan include the Aqueduct of Claudius (312 B.C.), the great public baths (27 B.C.) and the Roman Coliseum (80 A.D.). Attesting to the durability of pozzolan, these structures remain standing today.
The first substantial usage of pozzolan-Portland cement mixture was in the construction of the Los Angeles Aqueduct in 1912. A savings of $700,000 over the cost of non-pozzolanic Portland cement resulted, along with positive structural qualities including water tightness and freedom from leaching.
A prominent pozzolan deposit exists on either side of Arizona 89, 30 miles north of Flagstaff and the San Francisco Peaks.
Known as the Bonner deposit, this site has pozzolan below 6 feet of volcanic overburden. An on-site processing plant consisting of a ring and hammer mill was erected in 1959 with later renovations, including five large ball mills and a 600-ton storage tank.
This site contributed to many structures found in the Colorado Plateau, most notably the construction of the Glen Canyon Dam and Powerplant. Pozzolan was trucked 110 miles to the dam site, where it was received at the government scale house, weighed and stored in silos where it was mixed with cement delivered by truck from the Phoenix Portland Cement Co. in Clarkdale.
The project used 210 thousand tons of Arizona pozzolan at a cost of $2.5 million. On the high end the amount of pozzolan used in the design mix was 94 pounds per cubic yard of concrete to as low as 70 pounds per cubic yard.
By October of 1962, the site was exhausted and the remainder of the pozzolan for the completion of the dam was mined at Sugar Loaf Peak west of Sunset Crater.
Other structures built using Arizona pozzolan mines include Davis Dam and Palo Verde Nuclear Power Generating Plant.
Fly ash, an artificial pozzolan collected from the residue of flue dust at stacks of power plants burning pulverized coal, is used as a component of cementitious concrete mixtures. Some of the best fly ash is produced at the Cholla Power Plant in Joseph City.
Stockpiles of fly ash are processed using electrostatic precipitators, scrubbers and a sluicing technique to capture material sent to settling tanks and stored in silos for disposal and market.
Additional benefits to pozzolan usage include cost savings when compared to Portland cement. A proper mixture between the two for large scale projects proves cost effective. Improvement of plasticity and tensile strength are additional qualities that reduce cracking with pozzolan use rather than pure cement.
Reduced permeability in concrete caused by the pozzolan additive enables dams and canal linings to be more watertight and less prone to deterioration over time.
The recent reopening of the Kirkland pozzolan deposit on the southern edge of Skull Valley in Yavapai County is estimated to provide over 500,000 tons of ore a year during peak production with an estimated 40-year life.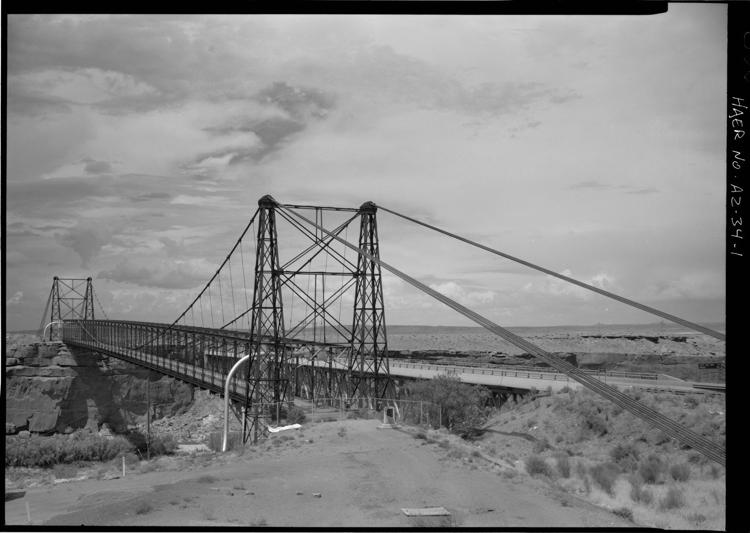 William Ascarza is an archivist, historian and author of seven books available for purchase online and at select bookstores. These include his latest, "In Search of Fortunes: A Look at the History of Arizona Mining," available through M.T. Publishing Co. His other books are "Chiricahua Mountains: History and Nature," "Southeastern Arizona Mining Towns," "Zenith on the Horizon: An Encyclopedic Look at the Tucson Mountains from A to Z," "Tucson Mountains," "Arizona-Sonora Desert Museum" with Peggy Larson, and "Sentinel to the North: Exploring the Tortolita Mountains." Email William Ascarza for a signed copy of his publications at AZMiningHistory@gmail.com