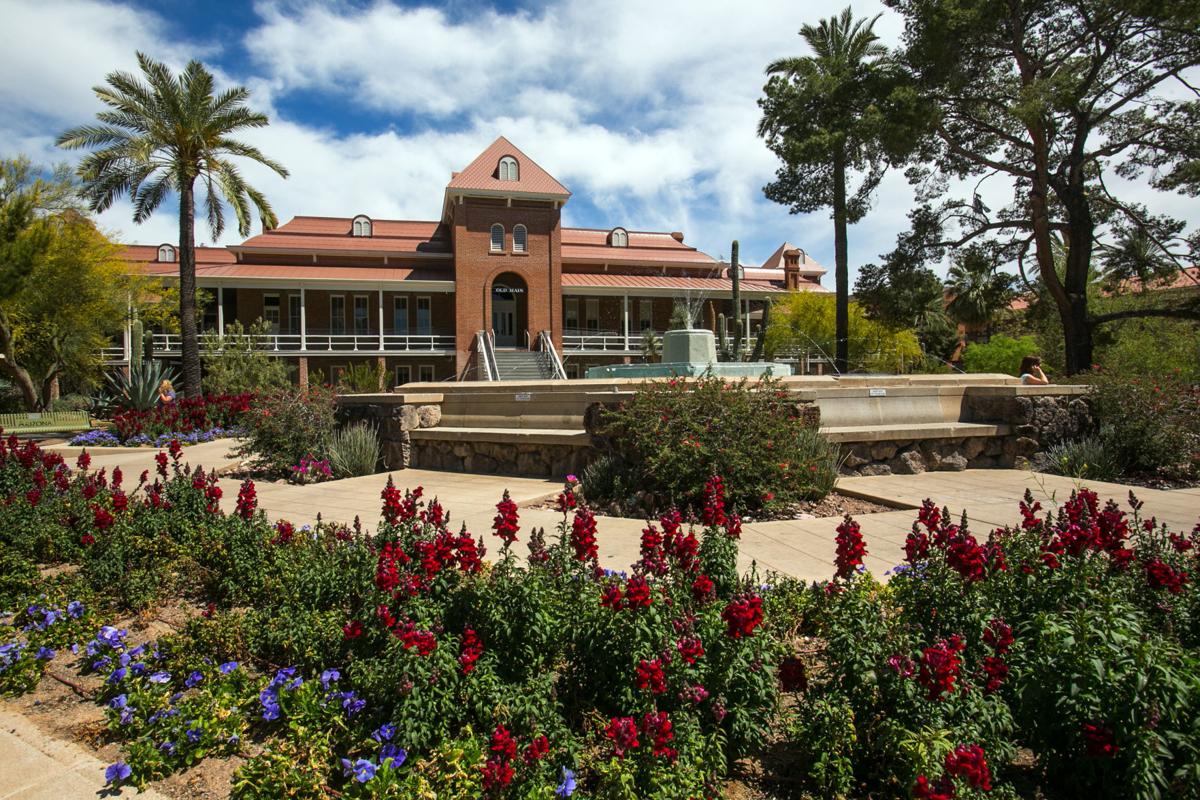 Burglary and hate crimes reported to University of Arizona police were up last year, while the number of reported rapes and alcohol arrests and violations were down, according to the 2018 Campus Safety, Security and Fire Report.
One homicide was reported.
The annual report summarizes personal and property crimes on campus and other UA-controlled property for last year and two years previous years. The report is required by the Clery Act of 1990, which requires colleges to release crime data.
Homicides are not common on UA property, said UAPD Chief Brain Seastone, but one was reported in August 2017, when a driver killed a pedestrian after a fight at the intersection of South Kolb and East Science Park roads near the UA Tech Park. Because of the location, UA police were responsible for reporting and investigating.
The number of reported rapes totaled 22 in 2017, slightly lower than the previous year. Ten occurred on campus. Six of those were in dorms, although the UAPD recognizes that this crime goes "woefully underreported."
"We would much rather have survivors report those crimes to get them the resources they need," Seastone said.
Kendal Washington, the dean of students, said educating incoming students on consent is a priority, but many of those conversations don't happen until the university has it with the students.
The number of hate crimes has been on the rise since at least 2014. None were reported four years ago, and one was reported in 2015. But in 2016, the number of hate crimes, which include incidents involving racial, religious and sexual-orientation biases, grew to four. Five were reported in 2017.
Burglaries jumped from 45 incidences to 64 in 2017. These crimes were happening all around campus, according to the chief. Seastone said he did not know why.
Washington noted that students might get too comfortable in their dorms and leave their doors unlocked or leave their personal belongings unattended in the library.
Four robberies were reported in 2017, one over the previous year. Fifteen cars were stolen, down from 18 in 2016.
Aggravated assaults increased from four in 2016 to 10 in 2017.
Two weapons-related arrests were reported. One involved a man with an 18-inch-long machete. The other involved a man confronted by police and discovered to be carrying a concealed gun and lying about it to officers.
Domestic violence, which can also occur between roommates, has held steady over the last four years.
Some crimes decreased over the last reporting year.
Incidences of dating violence dropped from 10 to two in 2017.
Liquor-law arrests fell from 168 to 155 overall, but the number of on-campus arrests has held steady over the last three years.
There was a dramatic decrease in the number of liquor-law violations: 704 occurred on campus in 2016 and only 428 in 2017. Drug-law arrests were also down slightly, totaling 108 last year.
Washington partially attributes this to high school education on the consequences of alcohol consumption and the online training the university requires of students, "But you never know, because numbers go up and down year to year," she said.
"Our role is not to punish," Washington said. "We take an educational approach to addressing student behavior."
For minor offenses, the university relies on a diversion program.
Offending students "go to the dean of students, where sanctions are imposed. If the students don't meet sanctions, then we go through the judicial system," Seastone said.
"This is one of the best tools we have to help people learn and become better citizens."
In terms of safety, blue-light emergency system phones dot the campus for any-time use, although they are being used less frequently, the UAPD said.
The LiveSafe and RideSafe safety apps for mobile phones have gained more traction on campus over the last few years.
The UAPD recognizes the strengths of cellphones in public safety — for safety apps and recording incidents for evidence — but worries that not enough people are using them to call the police.
Seastone encourages people to call the police and officers are also making an effort to be more visible around campus.
Contact reporter Mikayla Mace at mmace@tucson.com or 573-4158. Follow on Facebook and Twitter.