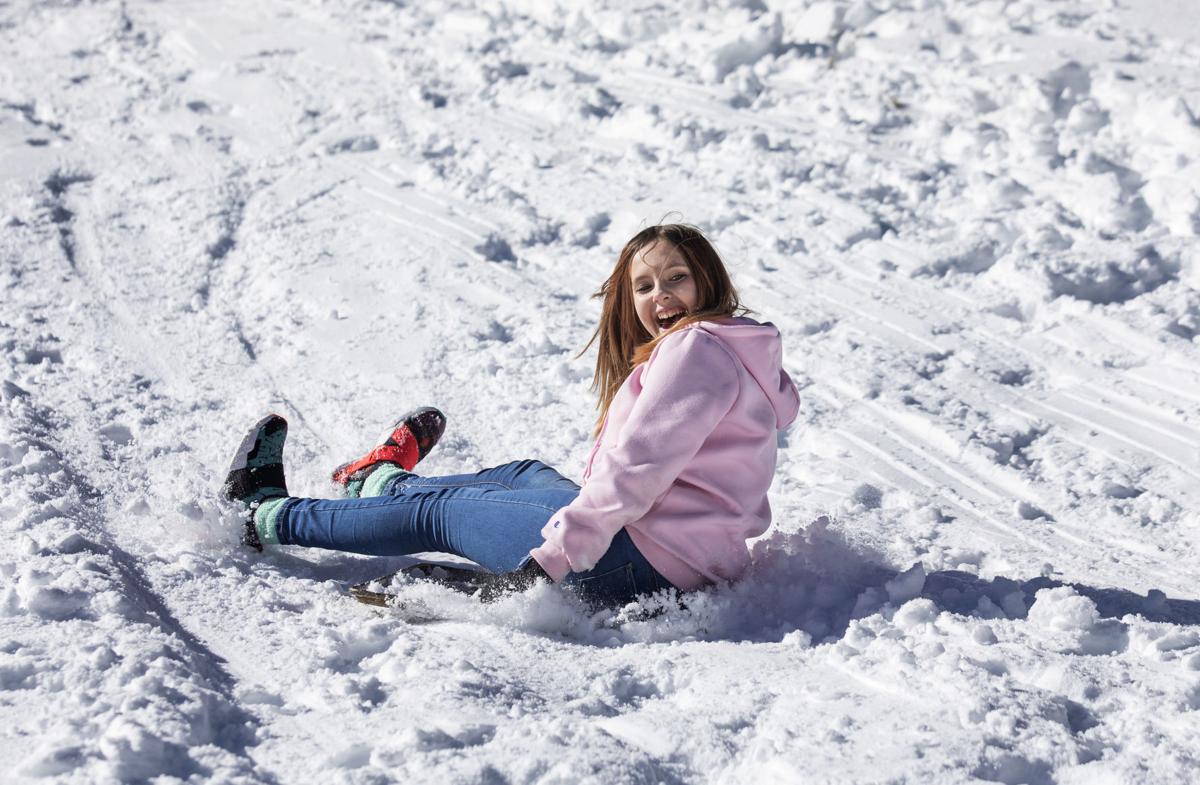 A winter storm is expected to bring more rain to Tucson and up to a foot of snow to the Catalinas through Saturday morning.
A winter weather advisory was put in effect beginning at 11 p.m. Thursday. It is set to run until 11 a.m. Saturday.
Rain is expected across the Tucson metropolitan area, according to the National Weather Service. Snow is expected starting at 4,500 feet of elevation, which can include Oracle and possibly Sierra Vista, said Rob Howlett, a National Weather Service meteorologist.
In areas between 5,000 and 7,000 feet in elevation, the winter storm is expected to bring between 3 and 5 inches of snow, according to the weather service. Areas higher than 7,000 feet in elevation, including Summerhaven and Mount Lemmon, are expected to get between 6 and 12 inches of snow.
Most of the rain and snow was expected to fall overnight Thursday into Friday, with some showers throughout the day Friday, Howlett said.
The winter weather system is typical this time of year, coming from the Pacific Northwest and bringing cold air, valley rain and mountain snow to the area, Howlett said.
The lowest temperatures of the year tend to be in the final days of the year for the Tucson area, he said.
The high temperature is projected to be 52 degrees Friday and Saturday in Tucson, with lows in the high 30s and low 40s overnight and Friday night.
Between 5 and 7 inches of snow fell in the Summerhaven area between Tuesday and Wednesday, Howlett said. Catalina Highway was closed Tuesday and reopened Thursday morning to vehicles with chains or four-wheel drive.
Pima County sheriff's deputies and the Arizona Department of Transportation conduct a brake test on roads before deciding whether to close them when it snows, said Marissa Hernandez, spokeswoman for the Sheriff's Department.
Drivers should be aware of icy roads and other hazardous road conditions after winter storms, she said.
Get local news delivered to your inbox!
Subscribe to our Daily Headlines newsletter.