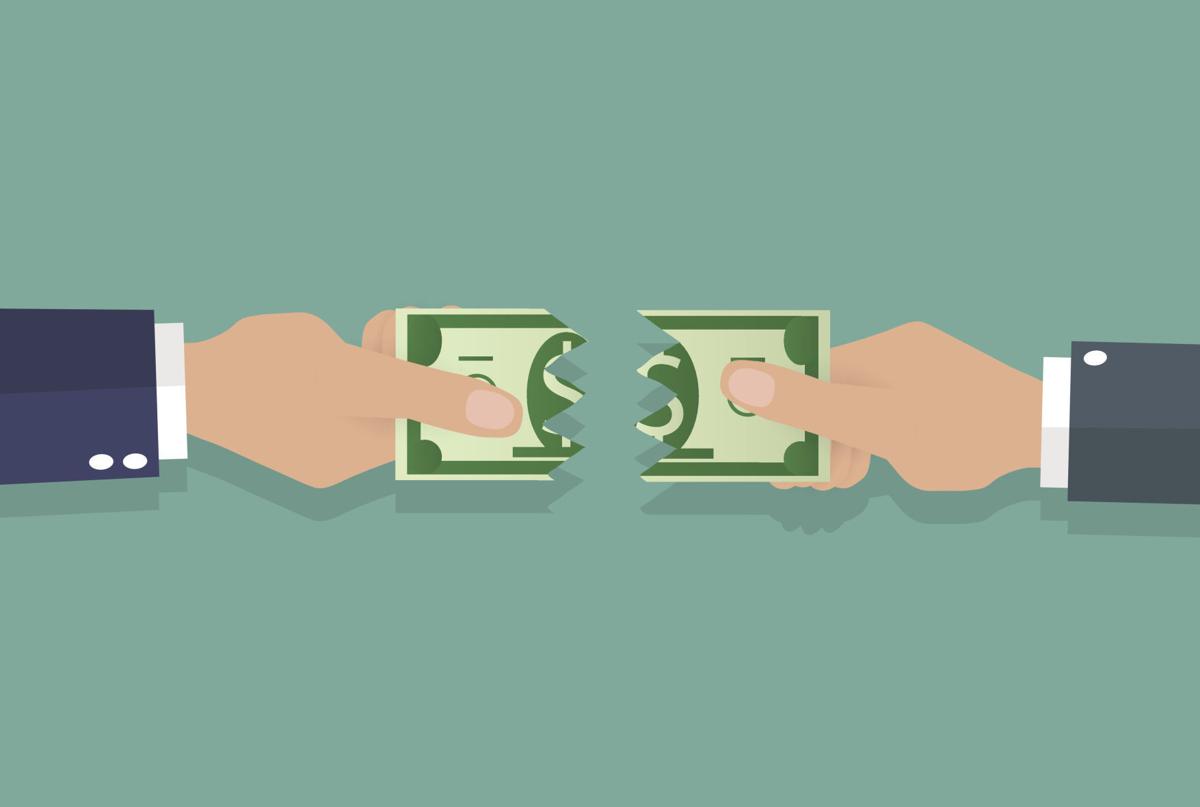 While Arizona has one of the nation's highest child-poverty rates, federal money intended to help the poorest families is instead being spent here on foster care, adoptions and services to children who have been removed from their families.
Arizona spent $469 million in 2015 in Temporary Assistance for Needy Families or TANF funds, says the U.S. Department of Health and Human Services.
Of that total, 8 percent went to the three objectives established for the federal program: child-care help, job training and direct cash assistance to families.
By contrast, 49 percent of the funding went to the Department of Child Safety, primarily for services rendered once a child has been removed from his or her home after allegations of neglect or abuse. (The remainder went to state agency operating costs and other programs such as domestic violence prevention and services for the elderly.)
Most states spend some TANF money on child abuse and neglect cases, but the average is about 7 percent, according to the Center on Budget and Policy Priorities' analysis of the federal records.
There is a "yawning gap" when it comes to Arizona's practices, said Joshua Oehler, economic policy analyst with the Children's Action Alliance.
"This definitely is concerning for us. If you want people to go from welfare to work, they need to have child care," he said. "It's vitally important for families to receive this help."
While it's legal and within the state's wide discretion to use the funds on cases related to child abuse and neglect, "that's not what the TANF funds are for," said Karen McLaughlin, director of budget and research for Arizona's Children's Action Alliance. "We think both programs need to be funded adequately," she said, referring to direct help for impoverished families as well as money for child neglect or abuse cases.
Arizona removes children from their homes due to allegations of abuse or neglect at one of the highest rates in the nation. As of mid-March, there were 17,200 children in out-of-home care.
That's one of the primary reasons the state has shifted so much TANF funding to DCS, said Daniel Scarpinato, spokesman for Gov. Doug Ducey. "This spending is reflective of a need that exists in child safety," he said.
"We are starting to see some success in terms of reducing backlog and the number of kids in out-of-home care," Scarpinato added. The number of children in state care now is significantly lower, down from nearly 20,000 just a couple of years ago, he said.
Those investments in the Department of Child Safety mean less for other families.
Arizona State University's Morrison Institute for Public Policy examined whether focusing on DCS cases is actually compounding the crisis by leaving too many families — the ones that don't face allegations of child neglect or abuse — without help early on.
Morrison Institute Director Thom Reilly concluded that while "prioritizing the competing demands of moving parents into the workforce, preserving families and protecting children is not an easy balance for states," he found these needs to be interrelated.
"Such policy and fiscal decisions are making it more challenging for poor families with children to enter the workforce," Reilly wrote in a 2015 report. "So, what on the surface may seem to be a solution for the state's underfunded and underperforming child welfare system — cutting benefits to poor families and shifting TANF funds to the child welfare system — may very well be exacerbating Arizona's child welfare problem."
During fiscal year 2015, roughly 23 out of every 100 families living in poverty received cash assistance through TANF nationwide. In Arizona, 10 or fewer out of every 100 families received that help.
In Arizona, TANF "hasn't done its job, largely as a result of the lack of investment through child care support, work activity supports and training people to get good paying, stable jobs," Children's Action Alliance's Oehler said. "It really takes a lot of resources and we're not devoting those dollars to that."
The number of children living in poverty in Pima County grew from 22 percent in 2009 to 27 percent in 2014, the Annie E. Casey Foundation reports. Statewide, 25 percent of children lived in poverty as of 2015, a Kids Count report shows, ranking Arizona 43rd highest in child-poverty rates.
Two years ago, Arizona became the nation's strictest state in the length of time a family can get TANF benefits, reducing help from two years to one.
There is a current legislative proposal that would reinstate the two-year plan. "We do have some exceptions in there, including requiring people to comply with job searches and getting your kids to school," Scarpinato said. The school attendance rate, a controversial part of the measure, is expected to be 90 percent.
"The reason for that is we should be rewarding good behavior and incentivize people to find work," he said. "The best way to break the cycle of poverty is to make sure your children are getting an education and getting to school."
He said that as the number of children in out-of-home care due to allegations of neglect or abuse or continues to decrease, Arizona will re-evaluate how it spends TANF dollars.
Long waiting list
As of Feb. 3, there were 4,190 families and 7,369 children on the waiting list for TANF-subsidized child care statewide, Department of Economic Security data shows. In Pima County, there were 983 families and 1,669 children.
Yadell Urrea's name is on that waiting list.
As her daughter approached her first birthday, and the baby's father struggled to find full-time employment, Urrea knew the trio needed more income.
She secured a job at a nursery school more than a month ago, and prior to that contacted DES, wondering if she could get some help with child-care costs. She takes her 18-month-old with her to her workplace, where she receives child care that her parents pay for.
"We were barely making it paycheck to paycheck with the bills," Urrea said. There's never money left over to buy clothing or other things that inevitably come up and help with child care would ease that tremendously, she said, until her partner can find more work.
Urrea said she even had to wait to preregister to get on the waiting list. Recently, she was able to get her name listed and now, she's been told, she'll need to wait about a year.
"Their priorities are to help the families that are involved in DCS, but they should also help the families that are working hard as well," she said.
"When there is a family, the idea is that 'No, you could do it on your own,' " she said. "What they've told us in the past is that, if you're not in a DCS case, there's no point in applying."
Families referred for child care assistance through DCS are not subject to the waiting list.
An estimated $49 million will be spent on child care subsidies for DCS-involved families in 2017, with funding coming from the state's general fund, the federal Child Care and Development Fund and other federal funds.
Less cash assistance
As poverty numbers climbed, the number of Pima County children receiving help through TANF cash assistance dropped from 17,552 in 2009 to 6,329 in 2015.
Child-care subsidies, according to DES records, were at their highest in 2009 when $15 million was earmarked for that help. It's been down to $2.7 million for the last few fiscal years and is projected to be the same in fiscal year 2016. It hit its lowest point in nearly 10 years in 2012, at $717,800.
"Eligibility for TANF is so low, we're talking about the most vulnerable people in our state," said Angie Rodgers, president of Arizona Food Banks.
Initially, when TANF was created in 1996, very little of the funding was going to cases involving child abuse and neglect, she said, but now, "it's completely flipped around."
The DCS "definitely needs a lot of help," Rodgers said, "but it doesn't have to be on the backs of poor kids."