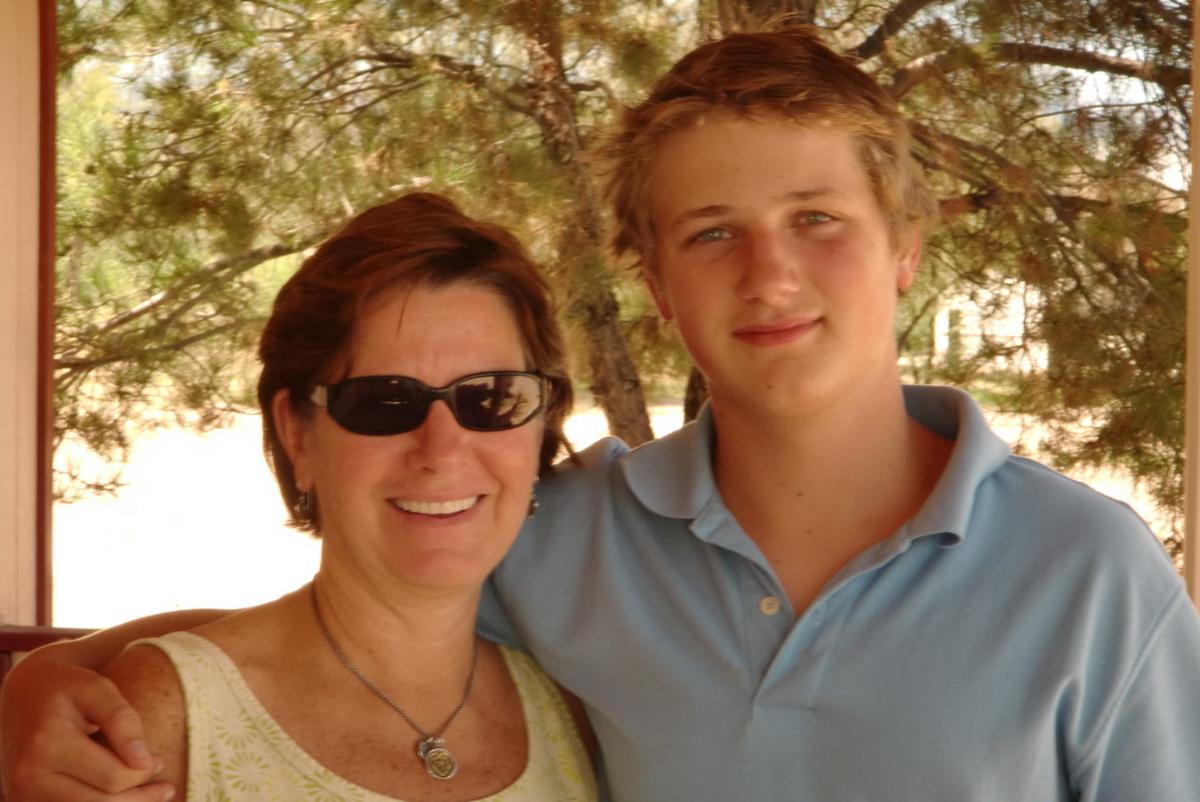 Editor's note: Due to adverse weather, Homicide Survivors has pushed back the Day of Remembrance event to Saturday, Sept. 28. It will be from 5:30-7:30 p.m. at the MSA Annex, 267 South Avenida del Convento. 
Ann Corbut has spent almost four years putting up flyers, buying billboards and bench advertisements, and communicating with Tucson police detectives in hopes of finding the people responsible for her son's death.
Several people were inside the house at the time of the shooting, according to Arizona Daily Star archives. The assailants entered through the back of the house, assaulted one man and shot Corbut before leaving.
Four years later, Tucson police have not found the suspects.
Ann Corbut, who lives in Houston, has visited Tucson about four times, trying to raise awareness about her son's death, hoping someone will speak up about who killed him.
"I know somebody knows something," she said. "There were too many people involved."
Shortly after Zach died, Corbut would call the police department weekly for updates on the case. Now, she calls or emails about once a month, she said.
She recently bought another billboard that will be up for 90 days. The billboard is moved to a different location each month and is currently on North Stone Avenue between East Grant Road and East Glenn Street.
Corbut is visiting Tucson again this week to attend Saturday's National Day of Remembrance for Murder Victims. The annual event is hosted by Homicide Survivors, a nonprofit organization that supports family and friends of murder victims and aims to provide a space for survivors to honor their loved ones.
This year, Flam Chen, a local acrobatic and pyrotechnic group, will perform at the memorial in honor of those who have lost their lives to violence, said Dennisse Ley, the volunteer coordinator and victim advocate for Homicide Survivors.
She said the event provides survivors with a safe space to support each other and to find support in their community.
Of the families and friends of victims Homicide Survivors provides support to each year, about 40% of their cases are unsolved, Ley said.
There's an assumption survivors will eventually move on with their lives after enough years have passed, but that's not true, she said.
"Solved or unsolved, it's something that you never get over," Ley said. "It's something you just learn to live with."
Corbut said she plans to bring a few sky lanterns to Tucson with her and ask Zach's friends who are attending the event if they would like to release them.
It's a tradition she started when her son died.
Every year for Zach's birthday, Nov. 10, she releases a sky lantern, sometimes writing a message on it. She has also done this on the anniversary of his death.
The act is symbolic of sending him a message in heaven, she said.
Zach, who was 20 when he died, lived in Tucson for about four years, taking classes at Pima Community College and the University of Arizona during that time.
He grew up in Houston, where he enjoyed playing soccer and football in high school and loved spending time outdoors hunting, fishing, skateboarding and snowboarding, Corbut said.
Corbut said she feels like she's living two separate lives, and she pretends everything is OK when she's around others.
"But inside, my heart hurts," she said. "I just kind of silently scream in pain."
Her hope is that people who see the advertisements and know something about the case will put themselves in her shoes and will speak up.
"I just beg somebody that if they know something to say something," she said.
Finding the person who killed her son won't bring her closure, Corbut said, but she's not giving up the search.
"The damage is done," she said. "The loss is forever. It won't bring me closure, but what I want is, I want somebody held accountable for murdering my son.
"Nobody should be able to do this to another person."