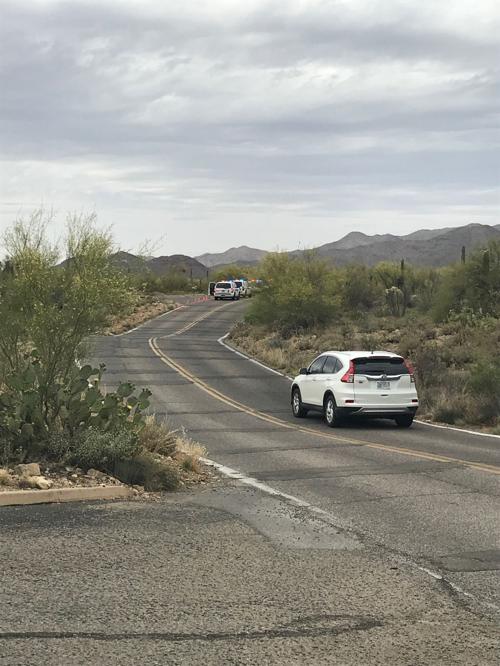 Officials have released the name of a motorcyclist who died Sunday in a single-vehicle fatal crash near Old Tucson. 
Douglas Knaus, 58, was heading north at South Kinney and Hal Gras roads when his motorcycle left the road around 1 p.m. Sunday, said Deputy James Allerton, a Pima County Sheriff's Department spokesman.
He was transported to Banner University Medical Center, where he was pronounced dead.
No further information has been released.