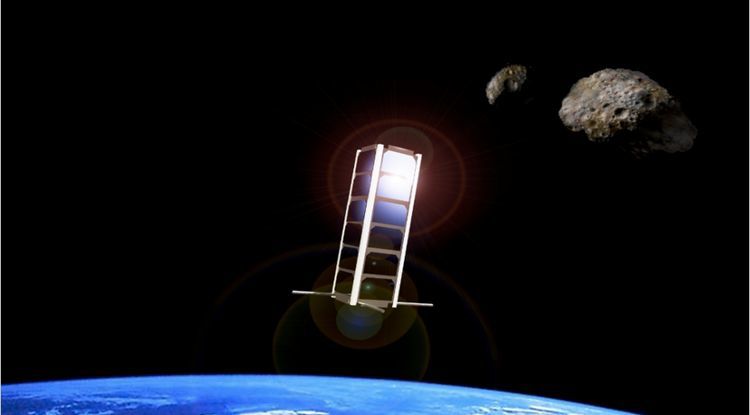 The University of Arizona will receive $3 million in NASA funding over three years to study asteroids, while also providing opportunities for minority students not typically found in STEM programs, the university announced.
Through NASA's Minority University Research and Education Project Institutional Research Opportunity, or MIRO program, the UA is one of eight institutions that will share more than $8.2 million distributed as part of the program.
As a Hispanic-Serving Institution, UA researchers hope to use this funding to provide opportunities for minority students underrepresented in the STEM field. Specifically, students will work with researchers to design, build and operate miniature satellites called CubeSats, which will recreate the surface environment of an asteroid.
The specific CubeSats the students will be building are called asteroid origins satellites. These satellites, about the size of a bread box, will serve as laboratories and will contain asteroid material that came from meteorites found on earth. The CubeSats will be placed into low-earth orbit and will imitate an asteroid's extremely low surface gravity, where a human would weigh as much as a mouse.
In addition to UA students, researchers will also include students from Pima Community College and the University of Puerto Rico in the project.
"Our decades-spanning experience in planetary exploration makes the UA an ideal institution to lead this STEM education and research project," said UA President Robert C. Robbins. "Underrepresented students from both our local community and international partners will have an opportunity to learn about asteroid science and space systems engineering through a project that will actually launch into space. This is the kind of incredible opportunity we are proud to offer students for them to have the tools and experience to succeed."
While the UA is involved in several asteroid detection projects, including NASA's OSIRIS-REx mission that is set to return a sample of an asteroid to earth in 2023, scientists say this project is providing a new way of conducting asteroid research.
"We are coming up with an asteroid proving ground without having to go to an asteroid," said Jekan Thanga, principal investigator of the MIRO program and an assistant professor in the Department of Aerospace and Mechanical Engineering. "This is a whole different way of doing science."
Researchers and students will study an asteroid's potential for being a source of spacecraft fuel, test robotic devices, plant surface sensors, and fire small projectiles into a low-gravity asteroid surface.
Compared to other asteroid research, this project is much less expensive and gives researchers the ability to learn about the geophysics of an asteroids surface without having to spend millions of dollars to go to one.
Researchers hope this project will lead to the development of a much larger spacecraft that, in low-earth orbit, would allow them to realistically test how a landing vehicle or astronaut might interact with an asteroid's surface.
"We would like to build a pipeline of students working with professors to conceptualize, design, build and fly CubeSats at the University of Arizona," said Thanga. "We're looking to the day in the future where sending a CubeSat to space might be as easy as sending a payload up on a balloon flight to do an experiment in high altitude."
Get local news delivered to your inbox!
Subscribe to our Daily Headlines newsletter.