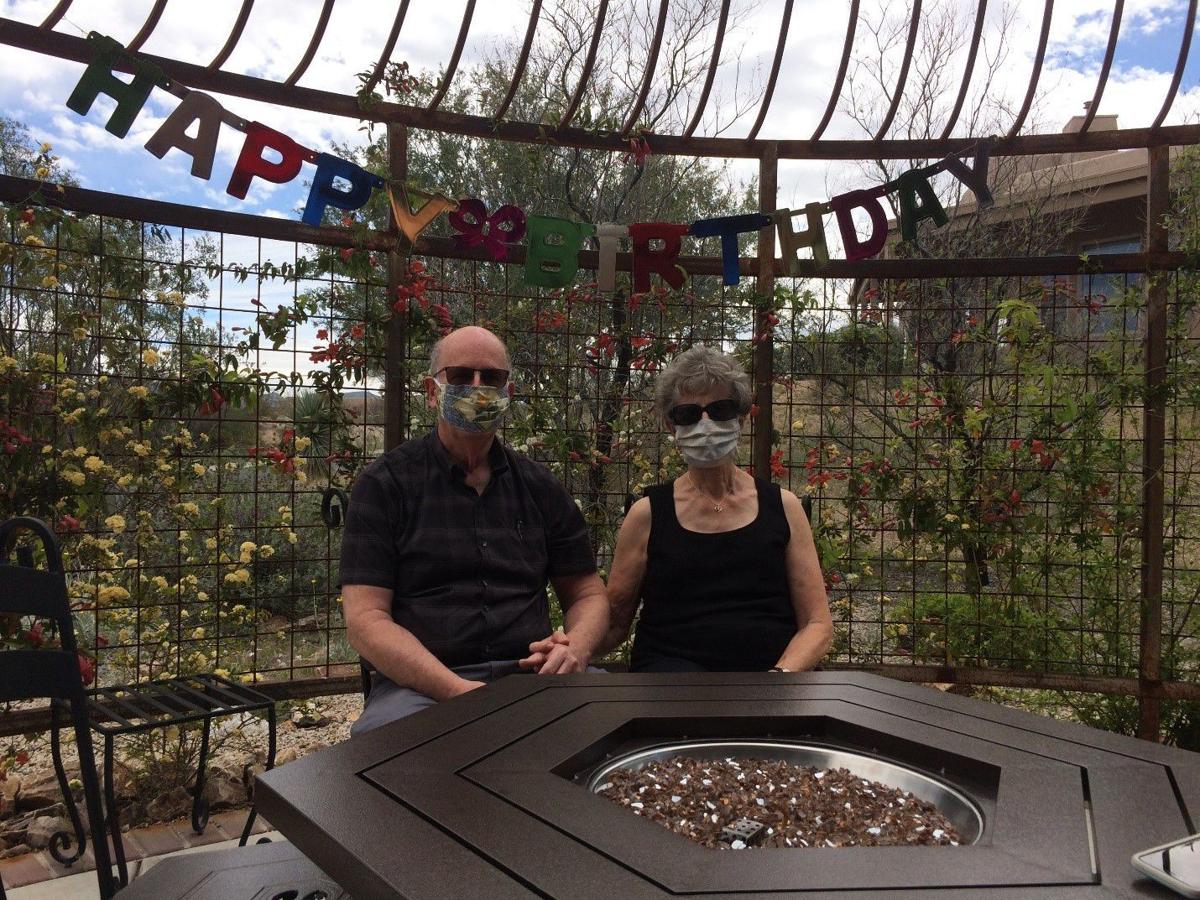 We are all in this together. When times get tough, Tucsonans come together and help each other. That is what makes this big city with a small-town feel such a great place to live.
This weekly series shares what life is like for your fellow community members while sheltering in place.
Celebrating birthdays and waving from a distance
We celebrated Ralph's 78th recently at home, alone with masks, and very grateful that we are still healthy.
Most people in our small community near Vail in southeast Tucson are staying home and waving only from a distance when passing on the street.
We're finding lots of time to catch up on postponed projects like housecleaning, to obsess over the headlines and newscasts, and to worry about when this will all end, especially for those in financial straits.
— Marna Broekhoff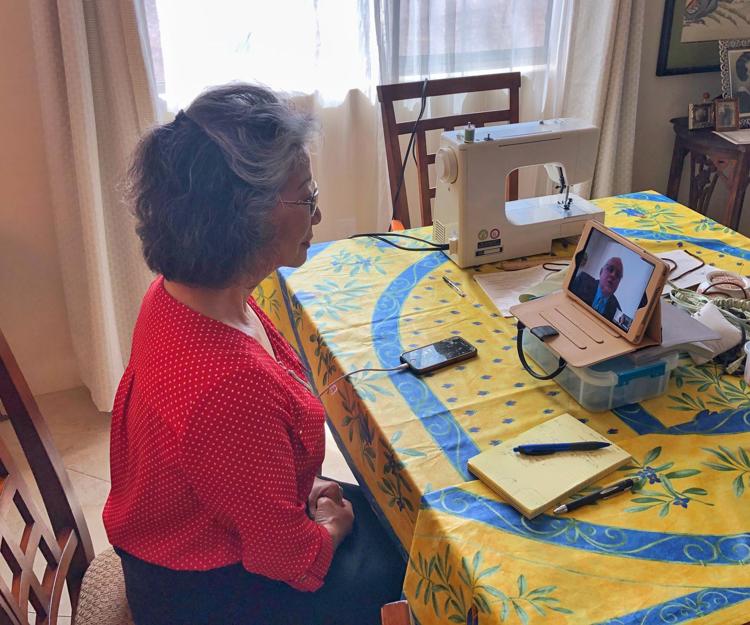 Past lessons help today
My mother, who is in her mid-70s, has been saying to us often, these recent weeks, that even having grown up through the chaos and aftermath of the Korean War, she could never have imagined our current worldwide lockdown.
While she has had her weekly routine of seeing her friends and volunteer work interrupted, she's now learning how to sew face masks, and with what she's been harvesting from the backyard garden, she's been remembering ways her own mother used to cook things during wartime scarcity. She takes time to attend, via Zoom, her congregation meeting, sitting at our dining table, which has become her sewing center.
My wife, who works in a hospital, has been helping her. I am so grateful they get along so well, especially with this lockdown.
— Joseph Cyr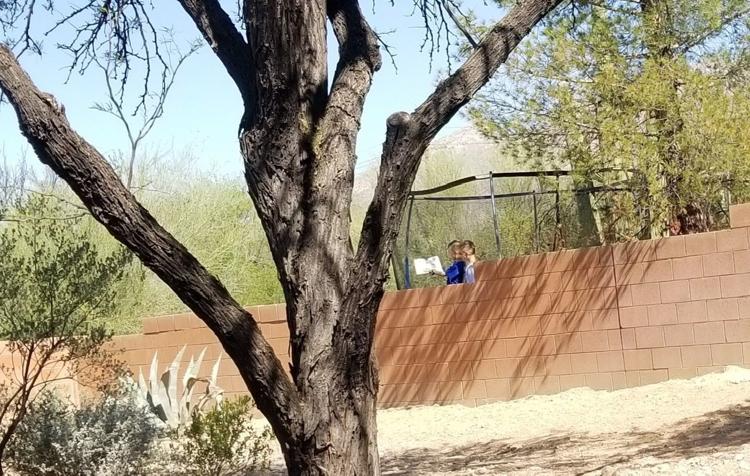 Reading aloud from a safe distance
I am thankful for my neighbor's children for breaking up the monotony during these long days of staying home. There is about a 50-year age difference between us, yet they found an activity we all could enjoy while appropriately keeping a safe distance. Every few days, I have the honor and pleasure of listening to them read to me aloud. Most likely, they were looking for diversions as a result of their own isolation from extended family members and friends. I'm appreciative nevertheless.
— Judy Gyuro Johnson
A day in the life of COVID-19 and social distancing
I wake up enjoying hearing the birds sing, then eat a slow, leisurely breakfast. Listen to some factual news and New York Gov. Andrew Cuomo's intelligent, thoughtful daily briefing, thinking how great it would be if he was in charge of everything.
I spend some time sanitizing household surfaces. Get dressed, put on makeup, as if I have somewhere to go. Work on the week's online grocery order. Monitor spouse's anti-virus measures (can be time consuming). Think about all the household chores I should be doing but have not been motivated to do.
Text and call friends to keep connected. Relax on patio, reading the Star cover to cover, grateful for such a newspaper, and for our wonderful weather that allows us to enjoy being outside most of the time. Work on some artwork or creative writing. Continue reading several books. Walk to mailbox, ever-vigilant of distancing.
Go on a scenic drive in our beautiful area. Nature's beauty is impervious to this horrible virus. Think about dinner plans. Prepare dinner or order carryout. Watch the evening news, thankful for those reporters and journalists who present truth and science-based information. Think about how fortunate we are compared to so many who are struggling at this time.
Think about and give thanks for all the worker heroes on the frontlines and behind the scenes. Their sacrifice is keeping things going for all of us. Go for a night-time walk — the stars have been incredible! Watch recorded ID channel shows and Judge Judy.
Time to call it a day.
— Deb Klumpp
Concerned about COVID-19?
Sign up now to get the most recent coronavirus headlines and other important local and national news sent to your email inbox daily.