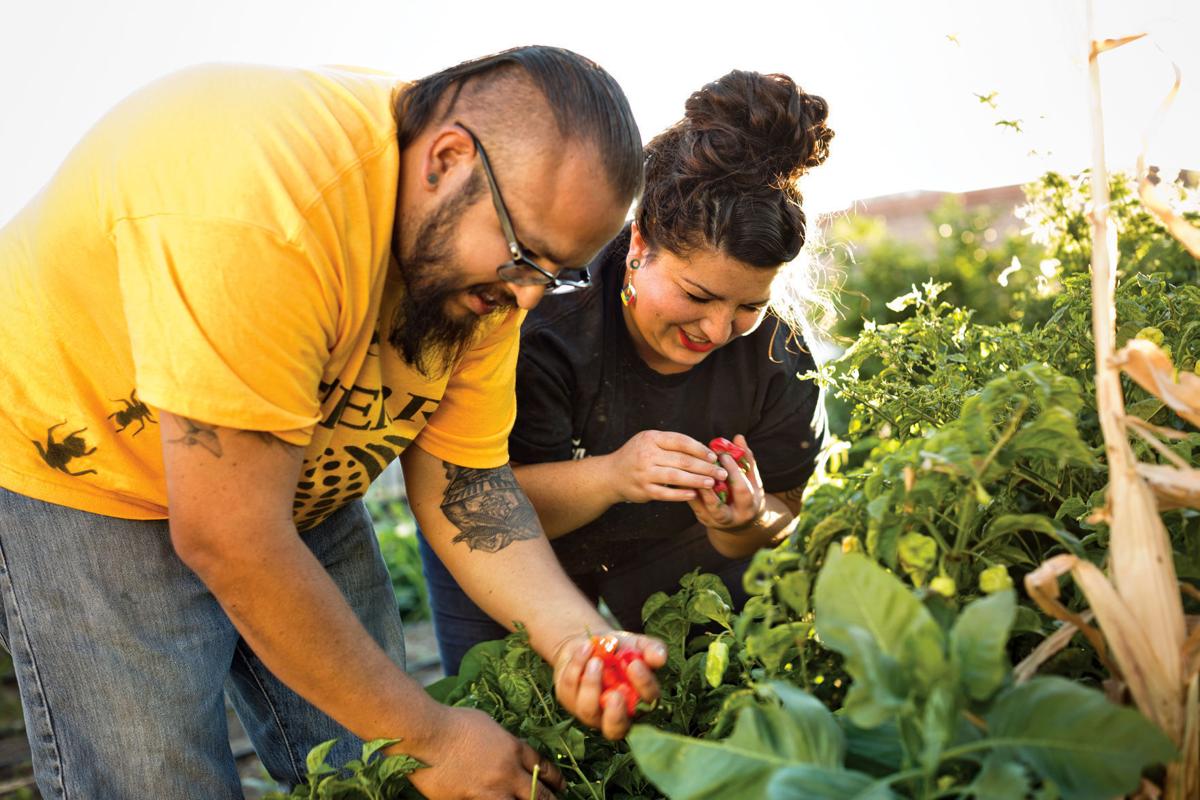 Erika Toledo works as a caregiver. It's a lot of work, pays little and does not satisfy her. What she would really like to do is open a little restaurant and cook up tasty meals to satisfy her customers.
But living on the south side there are more obstacles — lack of capital, training and networking — than opportunities for Toledo and her barrio neighbors, many of them longtime residents mixed with newly arrived immigrants.
However, Toledo and several other women from the south side, are getting their start in the food business through La Doce Barrio Foodways Project. Toledo is part of La Cuchara de Abuela Catering Collective, which since its launch late last year has already catered at several events.
"It is a good beginning," said Toledo.
This start is the result of a collaboration of the south-side community group Tierra y Libertad Organization, the Community Food Bank of Southern Arizona, the Southwest Folklife Alliance based at the University of Arizona and the city of Tucson. La Doce is the commercial corridor of South 12th Avenue and its adjoining neighborhoods, and it was the focus of the small band of enthusiastic collaborators in the past year.
La Doce project engaged residents, business owners and students to learn about sustaining and strengthening the barrios along South 12th Avenue, identifying and increasing food resources such as home and community gardens, and developing ideas for future endeavors and projects like La Cuchara catering.
"Action starts in the kitchen," said Nelda Ruiz of Tierra y Libertad, one of the lead individuals in the Foodways Project.
One of core aspects of La Doce project was seen through the prism of foods. By focusing on La Doce's residents' traditional knowledge of food, cooking and growing, new possibilities can be imagined. By reclaiming those food traditions — nopales, squash, chayote and quelites — which have become chic and hip in some places in Tucson and around the country, the community of La Doce can build on its strengths and leverage them for business and communal opportunities.
Ruiz said by emphasizing the food traditions of the families, "you give value to what's already happening."
Beyond exploring food and how to transform residents' traditional knowledge of recipes into opportunities, the Foodways Project also explored what is missing throughout La Doce.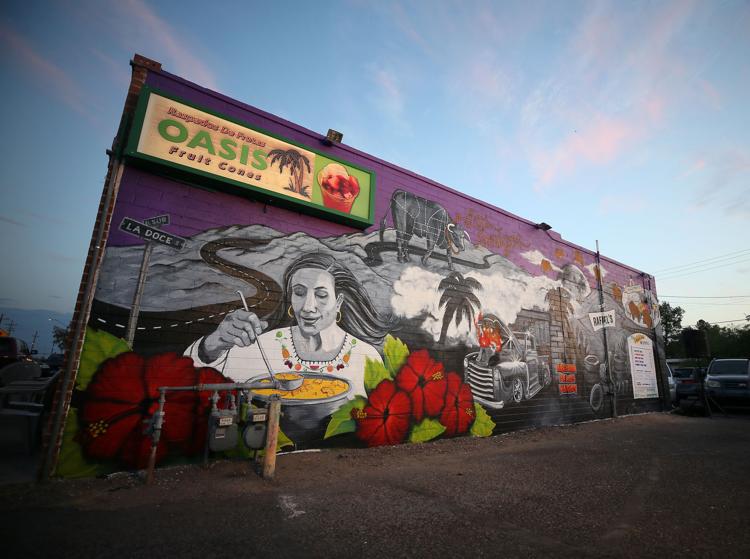 When Claudio Rodriguez, who works for the Community Food Bank and is a member of Tierra y Libertad, toured the neighborhoods with students from Pueblo Magnet High School, the students saw La Doce differently.
"They saw where green space exists and where it is needed," said Rodriguez. "They saw the lack of infrastructure."
The students' appreciation for their neighborhoods grew, he said. They began to see and understand that their families and neighbors have much to contribute to La Doce and the wider community, added Rodriguez.
"If you teach everyone to love the land, they'll value it," he said.
On Friday, La Doce organizers celebrated the end of this first phase and released publicly its report, recommendations and a documentary film.
Among the recommendations is the creation of La Doce Community Land Trust "to govern local development and guide efforts of urban agriculture and food micro-enterprises." Another is the development of La Doce Community Fund "to support the acquisition of land and properties and micro-lending programs for emerging food enterprises," and third, create "an inclusive La Doce Community Council to coordinate a shared vision for systemic changes."
The first phase of the project received financial help from a grant from the national Sustainability Funders Network and Partners for Places, with matching local support from the Community Foundation for Southern Arizona.
Ruiz proudly pointed out that 90 percent of the grant stayed in the community in forms of compensation for the participants' time and knowledge and efforts.
Now comes the second phase. Ruiz, Rodriguez, Toledo and others intend to transform the recommendations into something real with the help of further funding. But Ruiz said "that we can't always be depending on grants for this work because that isn't sustainable."
She added: "To truly make a systemic change, we need partners with resources to actually fund this work for the long run."
Ernesto Portillo Jr. is editor of La Estrella de Tucsón. He can be reached at 573-4187 or netopjr@tucson.com. On Twitter: @netopjr
Get local news delivered to your inbox!
Subscribe to our Daily Headlines newsletter.