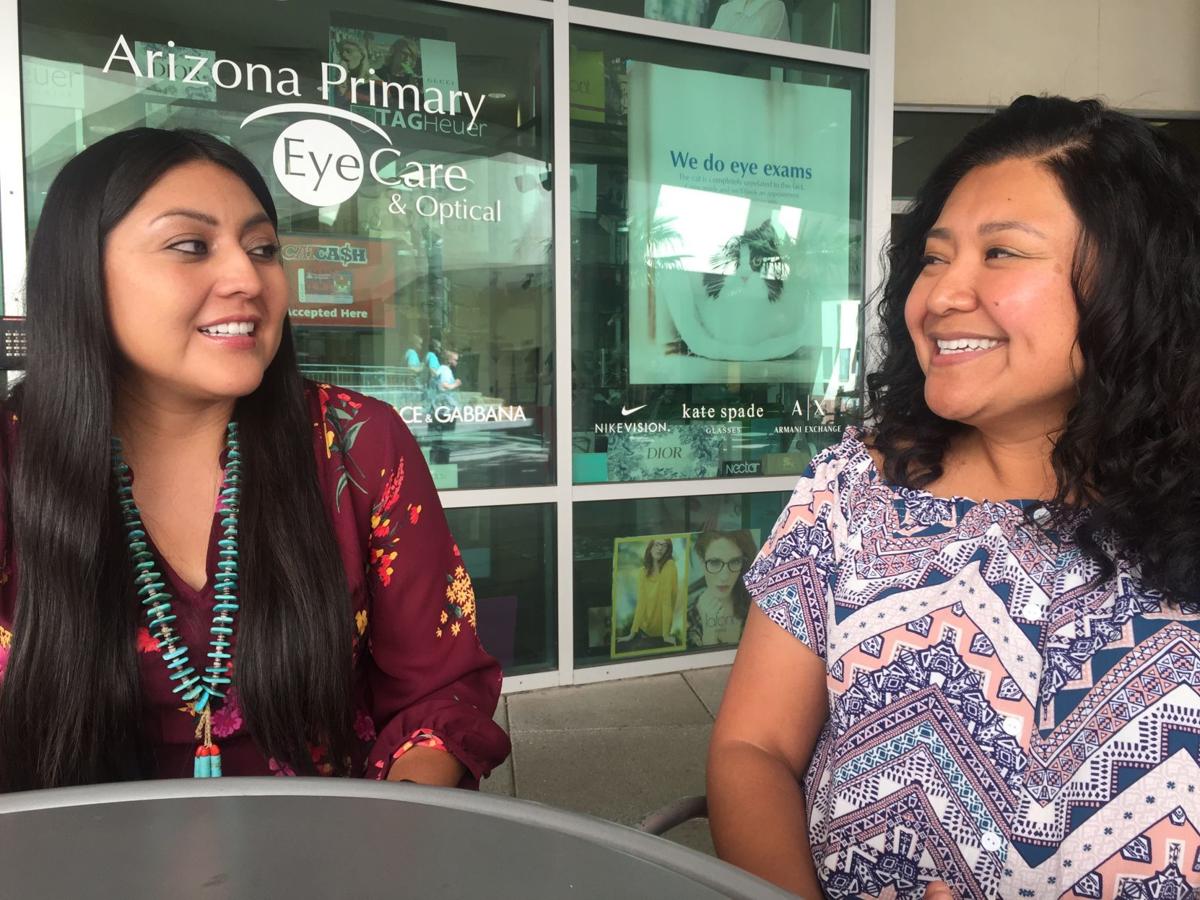 As an indigenous graduate student at the University of Arizona, Amanda Cheromiah has encountered numerous obstacles. But the second-year doctoral student in higher education has persevered. Often through running.
Now, she wants to share her experiences with others. Cheromiah made a 70-minute documentary film about 11 indigenous runners, and how they use running to cope and deal with day-to-day life's ups and downs. The film, she said, reveals their collective strength through running.
"We can proclaim our narratives as indigenous people because our people have been running since time immemorial and so it really captures these narratives," said Cheromiah, 33, who comes from the Pueblo Laguna tribe in northern New Mexico.
Her film, along with a second shorter documentary made by Alejandro Higuera of the Pascua Yaqui Nation and a UA employee in the admissions office, will be screened Sunday, May 5, 6 p.m., at The Loft Cinema. Higuera's film focuses on a spiritual run that he and others made in Sonora, the original homeland of the Yoeme.
I visited with Cheromiah and fellow grad student Felise Tagaban, whose mother is Diné (Navajo) and whose father is Filipino/Tlingit, a tribe from the Pacific Northwest. We talked about their experiences as indigenous students.
In addition to their studies, both women participate in the UA's Native SOAR (Student Outreach, Access and Resiliency) mentoring program. They work with UA students to help them and encourage them to remain in school, and they recruit indigenous high school and middle school students to the UA.
The UA can be a tough sell to indigenous students. They make up a relative handful among the tens of thousands of students. According to the UA's Fact Book, there were less than 600 indigenous students out of a total student population of nearly 45,000 in the 2017-2018 school year.
Indigenous students often find themselves culturally isolated. Many of them come from communities that share collective values but the university prizes individual achievements. To some indigenous students, Wildcat Country is not Indian Country.
"I feel since we're having to constantly remind faculty members and administrative leadership about our issues, our historical issues, I feel that has been a struggle within the classroom and in our greater role as part of the Wildcat family," said Tagaban, a 41-year-old, first-year master's student in higher education.
When Tagaban graduated from the UA in '02 with a degree in creative writing, the indigenous population was less than it is today. While she is encouraged by the incremental growth, indigenous students represent less than 2% of the UA enrollment, despite the fact of "our proximity to 22 tribal nations throughout Arizona and also specifically to our proximity to the Tohono O'odham Nation and the Pascua Yaqui Nation," Tagaban said.
"That's a challenge. Because you're always having to center the conversation around our country's history and our institution's history," she added. The conversation is rarely, if ever, about the history of indigenous people and the destructive effects that tribal conquest and colonization have had on Native Americans, she said.
Barriers notwithstanding, indigenous students can and do find success at the UA, said Cheromiah and Tagaban. Much of that begins with Native SOAR. Cheromiah is the program's director and Tagaban is its graduate assistant.
They said the program has proven to be effective in retaining indigenous students, but struggles from minimal resources. While the two are full-time grad students and not full-time employees, they have taken on the responsibility to find funds for the program.
They said the challenge for the UA is to bring more resources to the program and for administrators to get out into the communities that are underrepresented at the UA.
"I honestly think if they were just present in some of these events that we go to in our communities that we love so much, they would learn so much and understand why these programs need to be sustained," said Cheromiah.
Even if they did not work with Native SOAR, Tagaban said she feels a personal responsibility to recruit Native American students to the UA.
"We're compelled to see people's lives change and we do recognize that education is a way to do that. It's not the only way but we absolutely believe that there can be success for individual students and nations," she said.
Cheromiah said she tells indigenous students that college, in the long run, pays off in many ways. Moreover, when Cheromiah and Tagaban make their pitch to indigenous high school students to enroll in the UA, they tell the students that their presence and their gifts are critical. Their stories need to be heard. There are opportunities to grow, foster talents and learn different ways to tell their stories, she tells students.
Said Tagaban: "We want to welcome you. We want to bring you into the Native SOAR family. We want to bring you into the indigenous community. It's special. There's nothing like it in the entire campus. We want you to be a part of it."
Going to the UA, they said, is both an act of resistance and resilience.
Ernesto Portillo Jr. is editor of La Estrella de Tucsón. He can be reached at 573-4187 or netopjr@tucson.com. On Twitter: @netopjr.