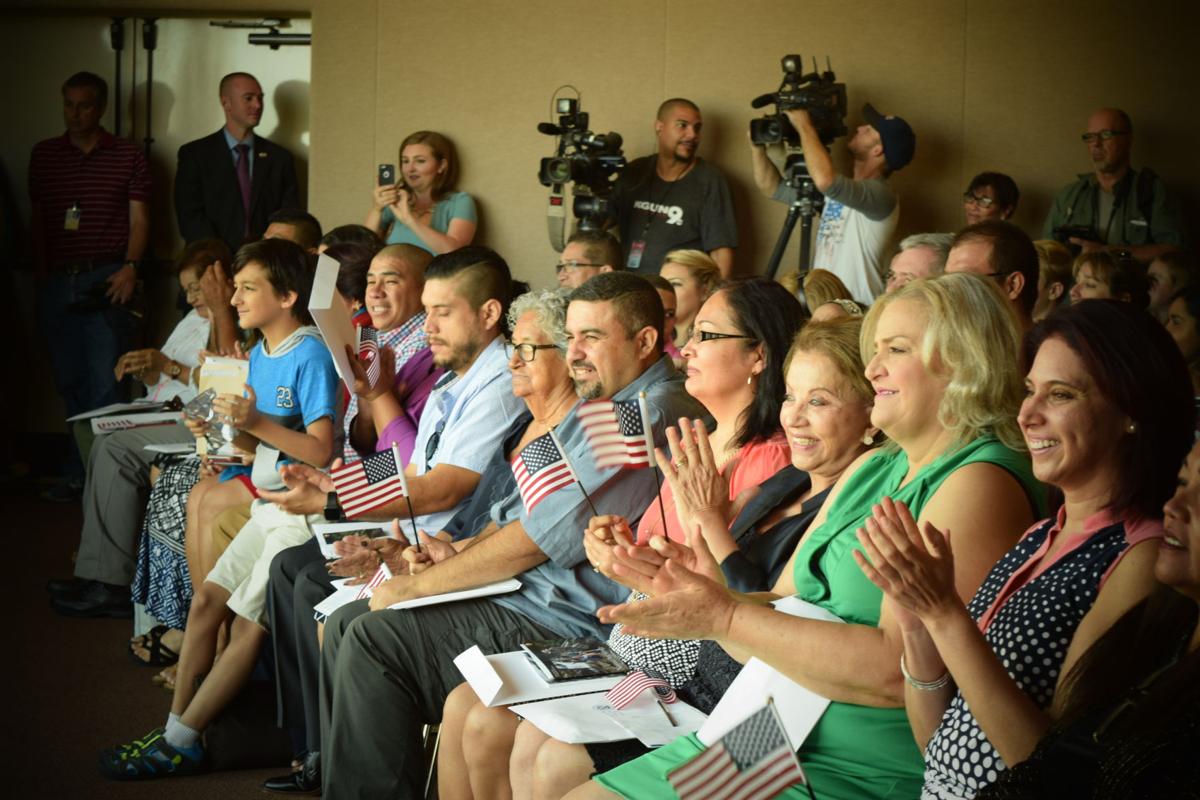 U.S. Citizenship and Immigration Services welcomed 21 people as new citizens at a naturalization ceremony in Saguaro National Park on Wednesday.
The new citizens came from Brazil, Chile, Iraq, Canada, India, Mexico, Nepal, and the Philippines, a U.S. National Park Service news release said.
Leah McGinnis, superintendent at Saguaro National Park, welcomed the citizens at the event.
"It is an honor to continue the tradition of hosting this special event here at Saguaro," she said. "It is especially humbling to share in the emotions of these individuals as they become citizens of the United States of America."
After the conclusion of the ceremony, new citizens, friends and their families celebrated at the Red Hills Visitor Center at the park.
"It's an exciting day, not only because it's America's birthday, but also because we are now citizens of these United States," a new citizen said.
The National Park Service has partnered with U.S. Citizenship and Immigration Services to hold naturalization ceremonies at parks across the country.  
"These historic and picturesque sites provide an ideal backdrop for citizenship ceremonies," said Cam Juárez, community engagement coordinator for Saguaro National Park. "Where new citizens can learn about and reflect on American identity and the responsibilities of citizenship."
Contact Star reporter Shaq Davis at 573-4218 or sdavis@tucson.com
On Twitter: @ShaqDavis1