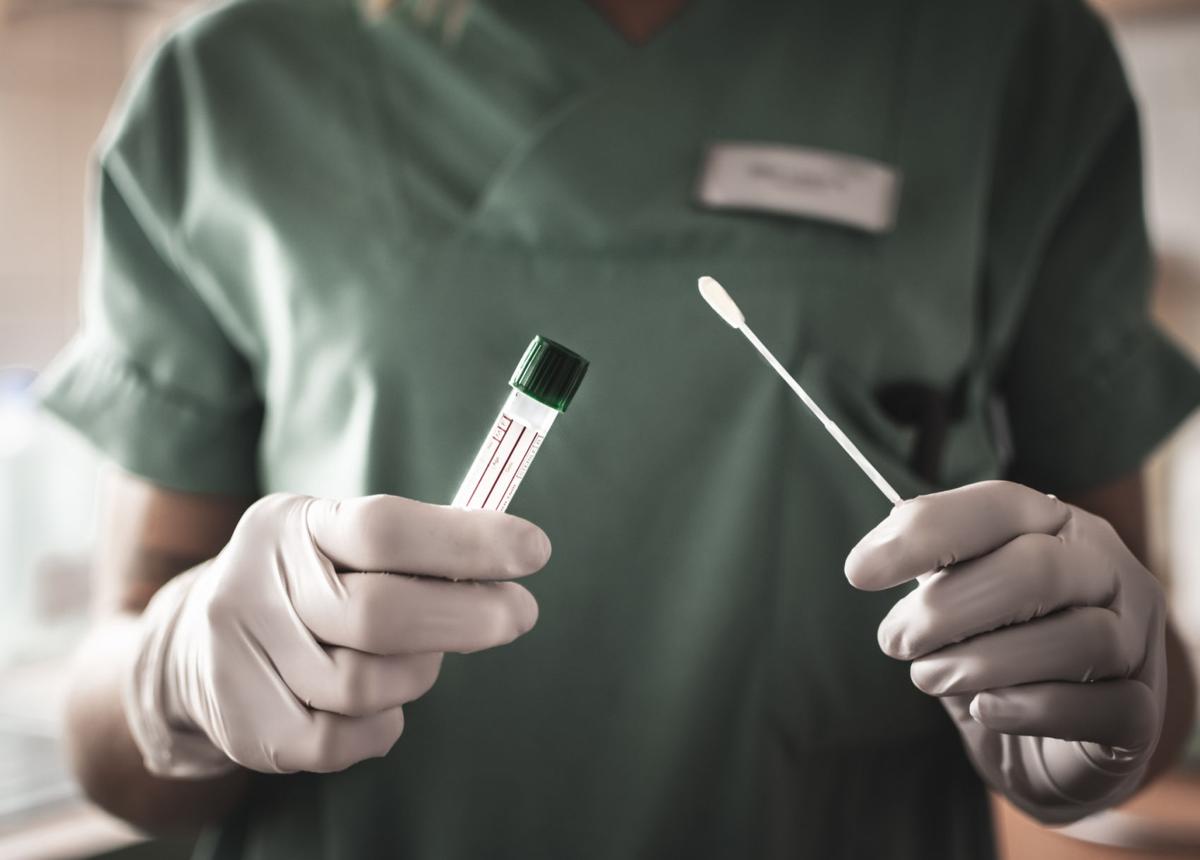 For the first time in Arizona, the number of weekly coronavirus cases decreased from one week to the next.
The total number of new, confirmed cases from May 11 to May 17 was 2,666. The week before, new cases totaled 2,786, according to an Arizona Daily Star analysis of data reported to the Arizona Department of Health Services.
This week-to-week decline signals that the number of new cases "could maybe possibly" have peaked in Arizona, said Dr. Joe Gerald, an associate professor with the University of Arizona's Zuckerman College of Public Health.
But it's difficult to confidently determine if that's so because increases in diagnostic testing slowed in the same week, Gerald said. Testing during the prior four weeks had been increasing much more rapidly.
Statewide diagnostic testing only increased by about 8% during the week of May 11, according to the Star's analysis. It had increased by nearly 61% the week before. And it increased by nearly 73% the week before that.
"So we would expect to find different numbers of people if we test at a really differential amount, because it tends to change who we test," Gerald said.
Nevertheless, testing is increasing, so the decline in cases is a "suggestive, pretty reasonable" signal that new cases statewide are past their peak, Gerald said. Although, this may not be true for all counties.
For Pima County, Gerald is much more confident that new cases peaked around mid-April, he said.
Reported cases totaled 269 in Pima County from April 13 to April 19 and haven't topped that number in any week since, according to the Star's analysis.
As the economy opens back up, however, Gerald expects a rise in cases due to more social interactions, he said. It will take a few weeks for these cases to appear in the data.
Data trickles in over a period of weeks depending on the dataset. Deaths may look like they've dropped off in the last two weeks, for example, but the data is very likely incomplete.
When interpreting the first decline in statewide week-to-week cases, for example, Gerald considered fluctuations in the number of diagnostic tests as a possible explanation.
When interpreting the number of hospitalizations, he turned to his colleagues who work in the hospitals for an explanation. While new admissions are slowing, they're generally struggling to send patients home, he said. "And so the length of stay for the remaining patients is growing longer."
When interpreting the number of deaths, Gerald must consider how the Arizona Department of Health Services identifies coronavirus deaths, because it recently changed.
"ADHS changed the case definition of deaths two weeks ago to include not just those individuals who had been identified by a positive test, but also those individuals whose death certificate shows COVID-19 related or likely COVID-19 related death," he said.
It can be difficult to interpret coronavirus data, even for a data scientist and public health expert like Gerald.
"I have to have at least some healthy degree of skepticism about what the data say because I may not understand," he said. "It's hard to understand exactly what's being reported."
The Star analyzed ADHS data on Saturday for this report. The numbers are updated frequently, however, and change often.
Concerned about COVID-19?
Sign up now to get the most recent coronavirus headlines and other important local and national news sent to your email inbox daily.