Community members and a City Council member are advocating for a marked crosswalk near a west-side intersection after a 17-year-old girl was fatally struck by a car.
But transportation officials say the road doesn't meet the standards for a painted crosswalk and it ranks low on a list of city streets where a HAWK — a crosswalk that includes traffic signals to stop drivers when pedestrians are crossing — should be installed.
Joana Sendino, a Cholla High School senior, was struck and killed while crossing Silverlake Road near Cottonwood Lane on her way to school on Feb. 28.
Each school day, she would walk 20 to 30 minutes from her home to the intersection of Silverlake and Cottonwood, where she'd cross the street to take a city bus to school, according to Yarelyn Sendino, Joana's older sister.
Joana's home was too close to Cholla High School to qualify for a school bus. The Tucson Unified School District's website says bus transportation is available to senior high school students who live at least 2½ miles from a school with no public bus service.
The bus stop Joana was headed to sits in front of the Pima County jail, on the north side of Silverlake near Cottonwood, Yarelyn Sendino said.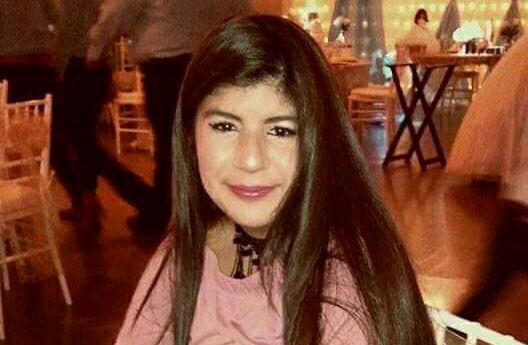 That Thursday morning, a large truck was driving east on Silverlake in the curb lane. Another car was in the median lane, behind the truck.
When the truck passed, Joana stepped into the street to cross but was struck by the second car. Police say the driver was unable to stop in time.
The Tucson Police Department provided statistics on fatalities in the area of Silverlake and Cottonwood since 2014, and this was the only recorded pedestrian fatality. However, there have been two fatal bicycle crashes and one fatal motorcycle crash in the area within the last five years, the data show.
"I think they should try to put a (marked) crosswalk there," Yarelyn said. "There are a lot of kids in the community that have to cross the street to take the bus. Joana wasn't the only one walking to school and crossing the street."
Yarelyn also mentioned that people go in and out of the Pima County jail frequently, which means they have to cross the street to get on the eastbound bus — the stop sits almost directly across the street near Cottonwood on the south side of Silverlake.
The closest marked crosswalk to Cottonwood is about a quarter-mile west at Mission Road. There's also one about a half-mile east near Interstate 10.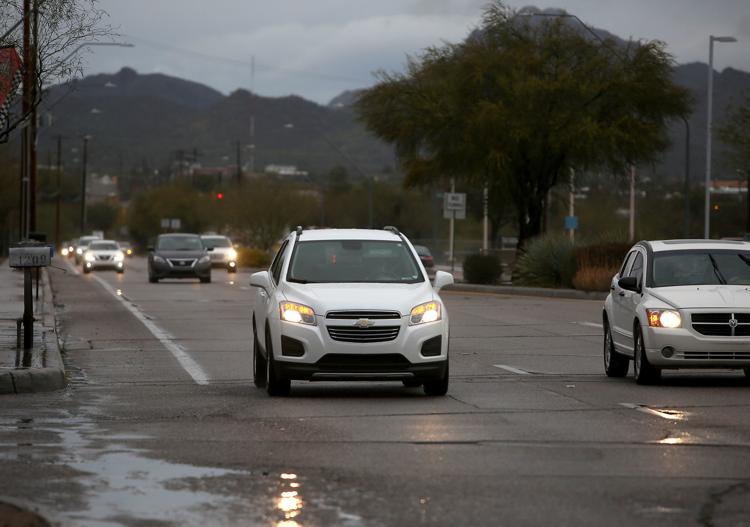 Four Cholla students and their instructors have also advocated for a marked crosswalk on Silverlake near Cottonwood.
Adan Galaz and Cindy Bryan are instructional specialists for a statewide Transition from School to Work program that helps students with disabilities learn life skills.
Once a week, Galaz and Bryan take a small group of Cholla students to volunteer at the Las Milpitas de Cottonwood Community Farm, which is on Cottonwood south of Silverlake. The group uses the city bus to visit the garden.
After a couple of hours of working in the garden, the group walks an extra 30 minutes to get to the nearest marked crosswalk to get on the westbound bus.
"The kids don't complain, but I know they're tired," Galaz said. "It just comes down to safety."
Just weeks before Joana's death, Bryan, Galaz and four students spoke on the phone with a city of Tucson traffic engineer. They later wrote him letters, expressing their safety concerns.
"They're more concerned — not about us or them — but about everybody," Bryan said. Galaz and Bryan are hoping the city will put a marked crosswalk there, or at least nearby.
"We aren't saying an accident will never happen again, but I think a (marked) crosswalk will help," Bryan said.
Councilwoman Regina Romero, who represents the area, agrees on the need for a marked crosswalk.
Days after Joana's death, Romero issued a memo to the director of the Tucson Department of Transportation, requesting "immediate action" in the area.
"I'm devastated for the family," Romero said. "What I requested was immediate action. We can't wait anymore. There have already been too many deaths there."
Romero said she knows a HAWK is expensive, so she proposed a rectangular, rapid-flashing beacon as an alternative.
"Even if we install a rapid-flashing beacon, it's something for pedestrians to use to call attention to themselves," she said. A flashing beacon doesn't have traffic lights, but instead uses LED lights attached to crosswalk signs to alert drivers of pedestrians crossing.
Diahn Swartz, a city traffic engineering manager, said there are two rectangular rapid-flashing beacons in Tucson. The portion of Silverlake where Joana was hit does not currently qualify for a beacon of that type because there is more than one traffic lane and other safety concerns.
"We don't want people to be activating a rectangular rapid flashing beacon and assuming that motorists are going to stop," Swartz said, adding that a rectangular such a beacon isn't as obvious as a HAWK.
"The beauty of a HAWK is that it shows red," she said. "(A rectangular rapid-flashing beacon) is less clear."
Swartz said the area is also not a candidate for a painted crosswalk alone because of the high volume of traffic and the posted 35 mph speed limit on Silverlake.
And while the area is a candidate for a HAWK signal, the Silverlake and Cottonwood area currently ranks No. 78 out of 157 other potential sites in the city, she said.
Areas of the city for HAWKS are ranked on factors that include bicycle and pedestrian crashes, speed limits and the presence of schools, among other things.
Yarelyn says she hopes the city will find a way to make crossing the street safer.
"She was very outgoing and very outspoken," Yarelyn said of her sister.
"Every time you would see her, she would be singing, smiling and laughing."
She said her favorite thing about her sister was her self-esteem.
"She knew she was beautiful, and that's all that mattered," Yarelyn said.