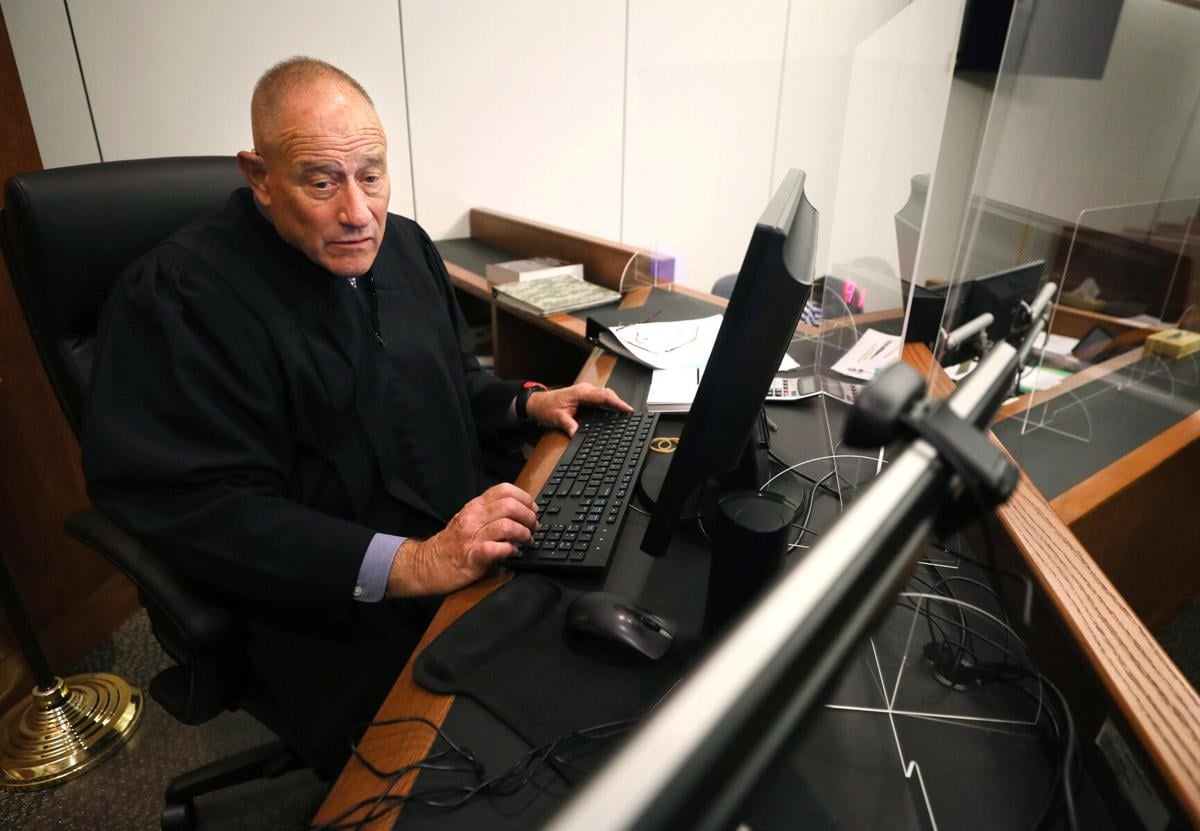 After nearly 14 months of pandemic-related chaos surrounding evictions in Pima County, some recent changes appear to be helping.
Rental assistance and other benefits are easing the financial strain felt by many Arizonans, according to the most current Census Household Pulse survey, conducted May 12 to May 24.
The proportion of Arizona renters not up to date on rent fell to 7.6% in that survey, down from 18.2% in the March 3 to March 15 census survey. That's the lowest percentage of Arizona renters not current on rent since April 2020, when financial hardships brought by the pandemic were just beginning.
These promising shifts are coupled with several changes the county has underway to help prevent evictions, get funding help to landlords more quickly, and make the legal processes surrounding evictions more efficient and fair.
There are, however, some significant challenges still ahead.
The number of renters not current on payments who said it was "very likely" they would be evicted in the next two months did not change for the better in the recent survey. Instead, those percentages jumped from 10.6% to 15.2%.
Even more dramatic: The share of renters who think an eviction is "somewhat likely" jumped from 8.4% to 38% over that same period.
These fears are due, at least in part, to the eviction moratorium now set to end June 30.
Statewide, based on adjustments Bentele made of numbers from the National Equity Atlas, there are an estimated 61,952 households that are behind on rent, with the total rent debt statewide at about $181 million or an average of about $2,900 owed per household that's behind.
In Pima County, based on those adjustments, an estimated 10,950 households are behind on rent, with the total rent debt about $26 million and about $2,431 owed per household that's behind.
The National Equity Atlas is a report card on racial and economic equity produced by PolicyLink and the University of Southern California Equity Research Institute.
'Substantially less expensive'
Earlier this month, Justice of the Peace Pro Tempore Ron Newman became the only judge at the county's Consolidated Justice Court presiding over eviction cases.
One of the primary focuses: offering legal expertise to those facing an eviction, a practice that's already taken hold in other states, including New York and Pennsylvania.
Access to legal help improves outcomes for tenants, and paying for an attorney is "substantially less expensive" than rehousing a person, Huckelberry wrote.
So far, $18,500 in county general funds has been dedicated to Step Up to Justice, a local legal center for low-income residents supported by volunteer attorneys. Another $156,000, also from county general funds, was used to fund the eviction court for one year.
Additional funding increases are pending for contracts with nonprofit legal organizations and private attorneys. That money will be provided, at least in part, through the federal American Rescue Plan.
In total, about $2 million is expected to be used to provide legal assistance to tenants over the next two years.
That's according to Andy Flagg, an attorney who recently began heading the county's new Office of Emergency Eviction Legal Services. That office is part of the county's larger array of housing services within its Community and Workforce Development Department.
"Our overarching vision is to build a sustainable program that helps ensure justice is done in eviction cases and keeps tenants facing eviction housed," said Flagg, an attorney who headed the Pima County Attorney's Office's civil division before taking this new post, earlier this spring, for a salary of $119,000.
"Providing advocates to tenants who can't afford one will level the playing field and help ensure just resolutions, either through negotiation or adjudication," he said. "And providing courtroom navigators ensures both tenants and landlords understand the sometimes confusing court process and can access the array of other resources available to assist them."
Consistency in judgments
Newman, a longtime Tucson attorney and a Justice Court employee since 2014, started his new post June 2 and says it is "a duty I will not take lightly."
Having one judge means the evictions calendar can be handled more efficiently, he said, with the goal of reducing delays.
The court will also offer settlement conferences for landlords and tenants who agree to participate.
The court has not started in-person hearings yet and so all parties are still being required to appear by video or by telephone, as they have throughout the pandemic.
"Although every case has its own set of facts, with one judge assigned to hear these matters, I believe that tenants, landlords and lawyers can expect consistency on how the law is applied to each case," Newman said.
"It is also important that every person who appears in court be heard and that regardless of the outcome of the case, all parties should leave the hearing feeling that they have had the opportunity to be heard and that they have been treated with respect and dignity."
Thousands wait for a caseworker
Moving cases through the court efficiently is one critical step; another is getting funding help to landlords and tenants.
As of early March, many property owners and landlords here were overstretched after months of waiting for rental assistance funds. The pandemic-related housing crisis was compounded by Congress not approving additional eviction prevention dollars until late December.
That federal delay was followed by Arizona moving funding oversight from its Department of Housing to its Department of Economic Security, which required new systems to be established.
By early April, there were more than 5,000 applications pending for rental assistance in Pima County and, while $31 million was available, it wasn't dispersed until Tucson and the county Board of Supervisors approved new contracts.
When cases began being processed in early April, it was anticipated it would take two to three months to get through that backlog.
As of June 9, 2,541 people were awaiting a caseworker after being found preliminarily eligible, 1,070 cases were being processed, 1,530 cases had been paid out and $7.4 million in rental assistance had been spent.