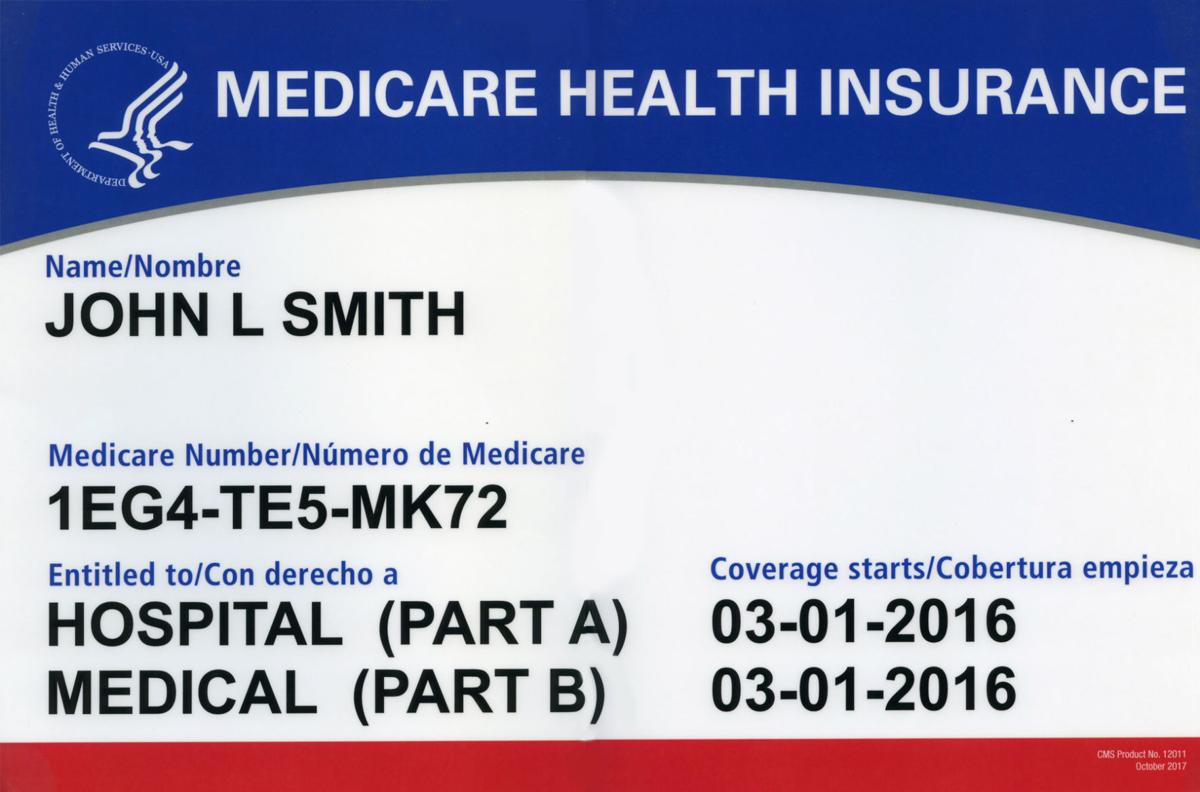 New Medicare cards designed to help prevent fraud are being mailed to Arizona residents, a federal health insurance specialist said Friday.
More than 224,000 people in Pima County enrolled in Medicare will receive a new card, said Kaihe Akahane of the U.S. Centers for Medicare & Medicaid Services based in San Francisco.
It will take several weeks before residents here receive their new cards, and if it is not received by November, they should call 1-800-633-4227. (See box about a Medicare information session Saturday, Sept. 22)
Akahane said more than 1.3 million people in Arizona will receive a new card, and the cards have already rolled out in two-thirds of the states.
"The cards will no longer have a person's Social Security number to protect an individual's identity and to prevent fraud," said Akahane during a news conference in Mayor Jonathan Rothschild's office at City Hall downtown.
In 2016, there was $40 billion to $60 billion in overall fraud with Medicare, said Carolyn Cortesi, a Medicare program coordinator for the Pima Council on Aging.
Cortesi said people should be on the lookout for scammers who will call your home or be out at community events and say they are Medicare or Social Security representatives, or are representing your doctor's office. Scammers may also set up email accounts that are similar to an authentic Medicare account.
"They may say they need your name, Social Security number and that you will need to pay for your new card. They may also say they are working to fix a problem with your account," said Cortesi.
She said people may also receive letters that look as though they came from Medicare asking that if you have not received your new card to call a telephone number where they will gather information about you.
"Some scammers run ads for popular items like braces and ask for your old card number, which is your Social Security number. Scammers need you to act before you think," she said.
Akahane emphasized that seniors, those with disabilities and their caregivers, and families need to be aware.
"Medicare fraud is growing," he said.
When the paper card arrives in the mail, a letter will explain how to use the card. No one has to pay for the card and a person's benefits will remain the same.
Akahane said a person enrolled in the program should check with Social Security representatives to make sure their correct address is on file. You can go to ssa.gov/myaccount and create a new Social Security account or log in to your existing account, or call 1-800-772-1213.
"If Social Security has your current mailing address, you don't need to do anything else to receive your new card," said Akahane.
The old card should be shredded or cut up and thrown away, said Akahane, adding that the Medicare advantage card, which provides health or drug benefits through a Health Maintenance Organization, a Preferred Provider Organization or Prescription Drug Plan must be kept. Both cards must be shown to a person's health-care provider.
Contact reporter Carmen Duarte at cduarte@tucson.com or 573-4104. On Twitter: @cduartestar