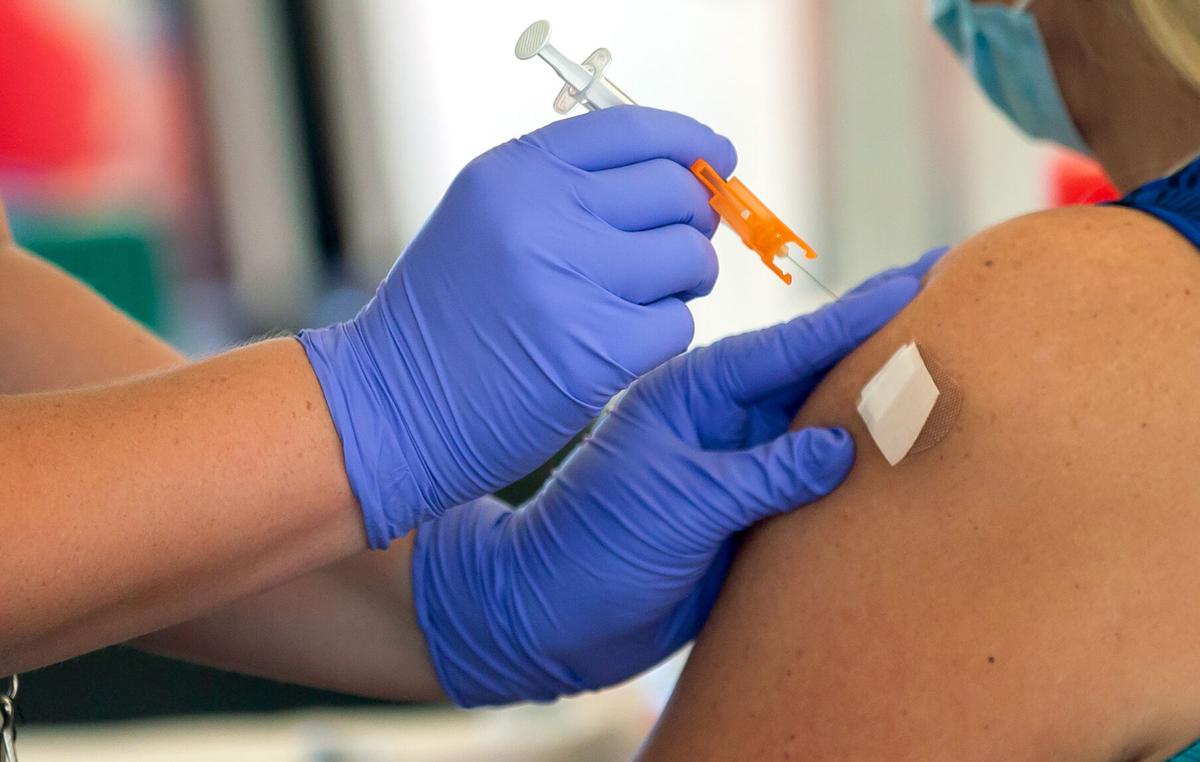 All new hires for Pima County jobs are now required to be vaccinated against COVID-19 as a condition of employment, County Administrator Chuck Huckelberry said Tuesday.
Employees have to be vaccinated in order to earn a promotion as well, a policy Huckelberry said he's implementing "to maximize the safety of our workforce."
As of Aug. 27, 4,103 of 6,735 county workers confirmed they are fully vaccinated — about 61% of the workforce, according to a memo from the county administrator.
However, the county only verifies employees' vaccination status through their requests for "I'm vaccinated" badges, while some positions counted in the number of total employees are temporary and not currently staffed.
On Aug. 16, the Pima County Board of Supervisors voted 3-2 to give every vaccinated employee $300 and three days of leave. Huckelberry said those payments — which totaled more than $1.2 million as of Aug. 27 — will be added to employees' next paychecks.
The board rejected Huckelberry's recommendation to mandate vaccinations for current county employees in a 4-1 vote on Aug. 10, largely because of a state reconciliation bill that prohibits local jurisdictions from mandating vaccines.
Huckelberry says the state law's effective date won't stop his vaccine policy for new hires. To disband the requirement, "someone will have to challenge it" in court, he said.
The county currently has 1,129 vacant positions for a vacancy rate of about 14%. Huckelberry roughly estimates the county hires between 100 to 200 new employees a month due to high turnover, which he says runs at a rate of about 15% a year.
However, the county administrator isn't worried about the county's ability to hire new employees.
"We have plenty of applications," he said. "It's an offer of employment, someone gets to make a choice. They can come work for us and be vaccinated or choose not to be vaccinated. They don't have to work for us."
Huckelberry sees that choice for new hires as an "incentive" to get vaccinated.
"We've gone the route of offering an incentive, and the concept that new employees must be vaccinated to be offered employment is kind of an incentive, as well as those seeking promotion," he said.
At their next meeting Sept. 7, the supervisors will determine the success of vaccine incentives while considering disincentives for unvaccinated county employees.
Huckelberry recommends eliminating unvaccinated workers' health insurance premium discounts (which amount to $35 every pay period), as well as surging base insurance plans by 30%, or $25.51, each pay period.