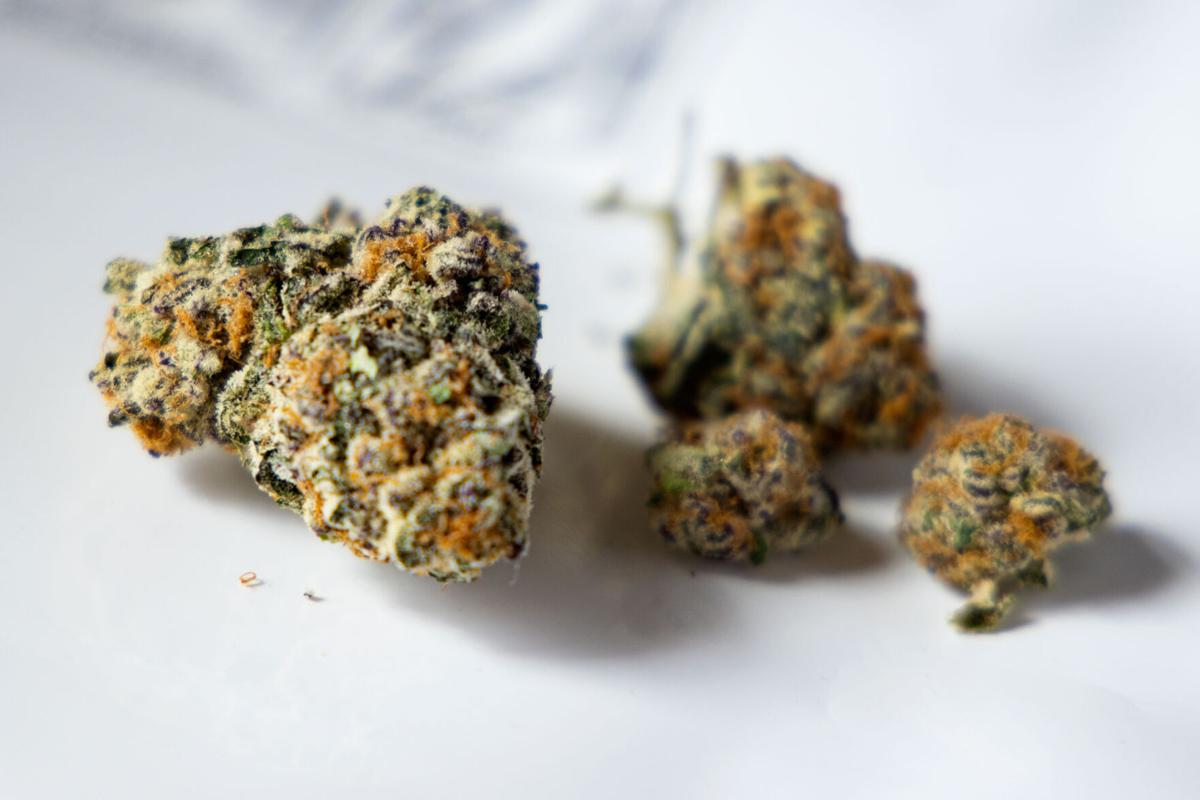 Thanks to the passage of Proposition 207, Arizona is one step closer to making it easier for people with certain marijuana-related offenses on their records to have them expunged. The process will be free.
After the release of a state-wide website that helps individuals find out if they qualify for expungement of marijuana-related offenses, the Pima County Attorney's Office announced its own site to assist the same individuals, which will go live Friday, June 11.
Although not all marijuana-related offenses are covered, the law states anyone convicted, charged or arrested (or even acquitted) of possessing, consuming or transporting 2.5 ounces or less of marijuana, with no more than 12.5 grams being concentrate, is eligible for acquittal.
It also applies to charges related to marijuana paraphernalia as well as transporting, cultivating or possessing and processing no more than six marijuana plants in an individual's domicile.
"The webpage is for the county attorney's office to facilitate expungements for marijuana possession," said Pima County Attorney's Office Communications Director Joe Watson. "Prop 207 allows for county attorneys offices to do that for people with marijuana possession convictions."
Individuals will need to enter in their names, case numbers and a few other questions on the site, pcao.pima.gov/prop207.
If individuals meet the requirement for expungement, the attorney's office will submit the necessary paperwork for them. 
"We don't want it to be such a burden on folks," Watson said. "We are trying to make the process easy on people."
The move comes on the heels of the Arizona Administrative Office of the Courts sent out a press release with its own, state-wide website.
"Provisions for expunging records that show the arrest, charge, adjudication, conviction or sentence of certain marijuana-related offenses take effect July 12, 2021," it said.
In order to fill out the forms on the states website, individuals will need specific case information, such as case or arrest number, the jurisdiction the offense happened in and the arresting agency.
The expungement process is a potential game changer for those who have carried these offenses on their records, said Pima County Attorney Laura Conover. She noted that up until this point, Arizona had no formal expungement process.
"What's nice about it is it truly clears it off your record," Conover said. "Convictions affect people a thousand different ways. It's housing, it's education, it's employment. It literally touches every part of your life."
However, Conover noted her concern for just how accessible the process of expungement would be for the average person with an offense on their record.
"There are a lot of hurdles to get past, to get to the benefit," she said. "It's not common practice for any of us to figure out how to take time off of work, get child care, look for some court forms, figure out if they need an attorney, figure out where to take the forms and to try to figure out how to ask a judge all by themselves to expunge their record."
To that end, Conover said she and her office have identified nearly 2,200 people already that they believe qualify for expungement. She said her office is reaching out to those individuals now.
The office's Conviction and Integrity Sentencing Unit will then make sure they are eligible for expungement and will submit the needed paperwork for free on the individual's behalf, Watson said.
"Folks are certainly permitted to go to an attorney to help facilitate that, but we're also here for free," he said.
Mike Robinette, interim director for Arizona NORML, a marijuana advocacy organization, said he and his organization shared Conover's concerns about access.
"The process itself is spelled out," he said. "I think where there'll be difficulties is if someone has no documentation of a previous arrest going back to try to find that arrest, to see if it qualifies."
Robinette said NORML is doing "expungement clinics" around the state in anticipation of the July 12 deadline. The goal, similar to the Pima County Attorney's Office, is to take the burden off of people not trained in dealing with the court process.
"What will happen is anyone who has conviction can come in and speak with a volunteer lawyer who will then advise them on if this is actually expungeable," he said.
The human element of the clinics, something that can get lost in the torrent of paperwork and legalese, is what Robinette takes away from the events.
"I sat in on the first one we did up in Phoenix," he said. "And it was very powerful to see people and be able to tell someone, 'Absolutely that can be expunged that will no longer follow you in your life.'"