On Oct. 16, 1972, a twin-engine Cessna vanished over Alaska with two U.S. congressmen on board. The aircraft and its passengers were never found, despite one of the largest searches in U.S. history.
Now a new, multipart podcast has linked the 48-year-old mystery to the Old Pueblo and the mob.
"Other than Alaska, Tucson is the most important place in this story by far," said Jon Walczak, executive producer and host of "Missing in Alaska." "This is the first time the full story has been told."
It begins with the apparent plane crash.
House Majority Leader Hale Boggs of Louisiana was in Alaska to campaign for fellow Democratic Rep. Nick Begich. They chartered a plane from Anchorage to Juneau for an event, but the aircraft disappeared with four men on board: Boggs, 58; Begich, 40; his aide, Russell Brown, 37; and Don Jonz, 38, a seasoned pilot with 17,000 hours of flight time.
It may seem unsurprising for an aircraft to go missing and stay missing in the wilds of Alaska. Apparently, though, it doesn't happen as often as you might think. Walczak said one Air Force official told him that search and rescue crews eventually find what they're looking for at least 95 percent of the time.
And this was no ordinary search.
According to the National Transportation Safety Board and news accounts from the time, roughly 100 aircraft combed almost 326,000 square miles along the missing plane's flight path. An Air Force SR-71 Blackbird spy plane was flown in from California to take high-resolution photos of the Alaskan wilderness, while ground crews searched the notorious Portage Pass, and U.S. Coast Guard cutters and other vessels trolled Prince William Sound, the Gulf of Alaska and the Icy Straits.
By the time the search was called off on Nov. 24, 1972, there had been more than 1,000 flights totaling roughly 3,600 hours.
"It's fascinating that nothing from the plane surfaced — no debris, no life preserver, no oil slick, nothing," Walczak said. "A lot of things turn up in 50 years. I would think something would have surfaced by now."
An Arizona wedding, an Alaskan pipeline
This is where the local connection comes in.
In March 1974, 14 months after her missing husband was declared dead, Pegge Begich was remarried in Tucson to Jerry Max Pasley, a mafia associate eventually linked to as many as five murders and three bombings, including a 1968 blast outside the Tucson home of retired state Supreme Court Justice Evo DeConcini.
Their wedding reception at the El Dorado Lodge at Speedway and Wilmot Road was attended by Peter Licavoli Jr., the son of a Detroit mobster who was one of several known mafia figures to "retire" to Tucson.
Also there, lying low at the bar and taking notes, was Tom Davis, an organized crime investigator for Arizona Department of Public Safety.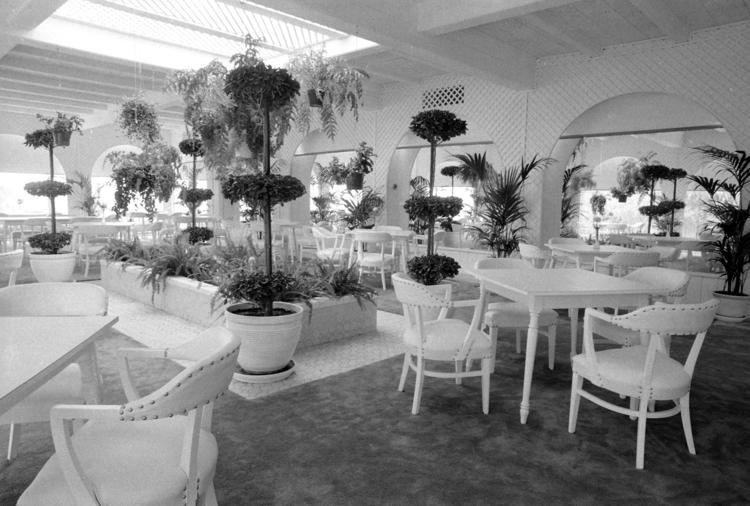 "It sounds sensational. It is sensational. But I want to be clear: It's true," Walczak says in Episode 3 of the podcast. "It's not some baseless conspiracy. It did happen. I have a copy of the marriage license and photos of the wedding reception. In fact I have the original photos. Tom Davis gave them to me."
According to Walczak, Pasley was born in Detroit in 1941 and followed the Licavolis to Tucson in the 1960s.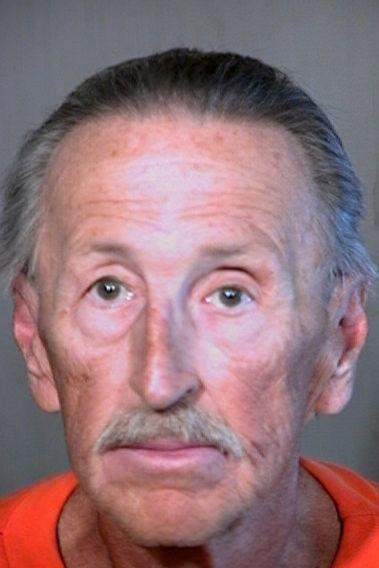 It was widely reported in the Arizona Daily Star and elsewhere that Pasley worked for both the Licavolis and Joseph Bonanno Sr., the famed New York City crime boss turned Tucson "retiree."
In 1973, Pasley was sent to Alaska, where the mob was trying to cash in on the oil boom with an illicit supply of drugs and prostitution.
The official story is that Pasley first met the congressman's widow while he was tending bar at a hotel in Anchorage.
But in a 1994 interview at the Pima County jail with Tom Davis and two investigators from Alaska, Pasley offered a different version of where he met Pegge Begich, nowhere near Anchorage and several months before her husband disappeared.
Mystery produces several "empty conspiracy theories"
For such a shocking, high-profile event, the mysterious death of two sitting congressmen seems to have largely faded from the American consciousness.
Walczak said he had never even heard about the lost politicians and their missing airplane until he stumbled across the story in 2011 while he was working as a reporter for Seattle Weekly in Washington.
"I thought I should research this," he said. "I never would have thought I'd still be doing it nine years later."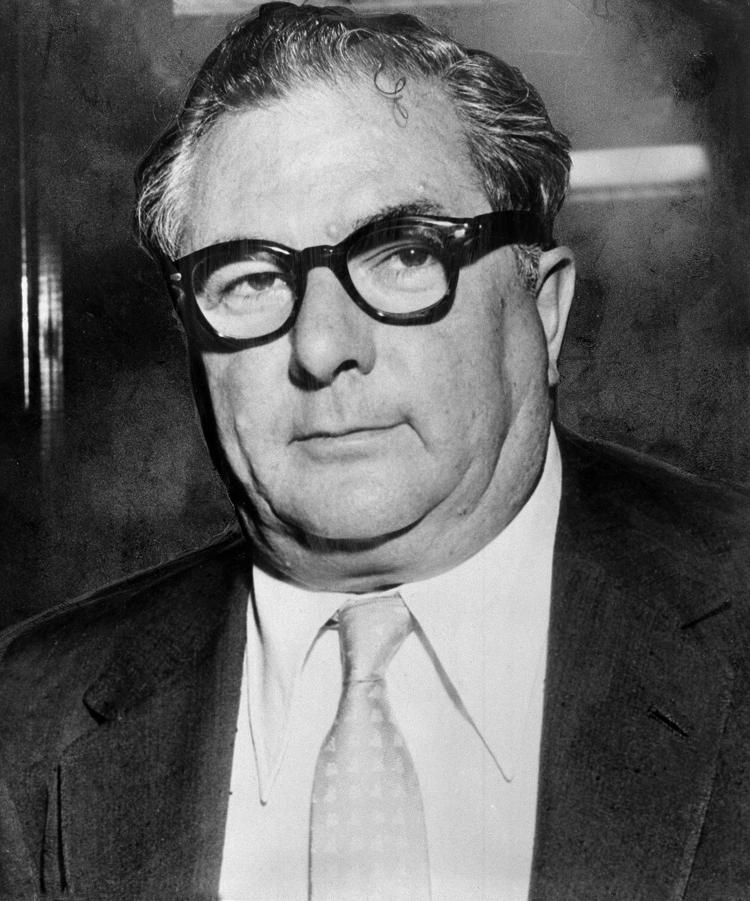 Walczak became so immersed in investigating the case that he moved to New Orleans in 2013 so he could sift through Hale Boggs' collection of personal papers at Tulane University.
Boggs was widely considered to be next in line to become speaker of the House. Begich was a freshman congressman in need of a boost at the polls.
Walczak said their disappearance prompted "so many empty conspiracy stories," most of them centered on Boggs, who served on the Warren Commission and publicly accused the FBI of bugging members of Congress.
People assume Boggs must have known too much or crossed the wrong people, and that's what got him killed.
"I found absolutely no evidence that (the airplane's disappearance) had anything to do with the JFK assassination," he said.
In fact, the congressman's public remarks and private papers seem to support the same conclusion: Boggs believed the Warren Commission's findings that Lee Harvey Oswald was the assassin.
"I would love to solve the Kennedy assassination on the podcast," Walczak said with a laugh. "But unfortunately I don't."
"Bananas in Tucson," other evolving stories
"Missing in Alaska" debuted May 19 on iHeartRadio. As of Thursday, it was the 15th most popular show on Apple Podcasts.
Walczak is still recording new episodes, though he has traded the professional studio in Atlanta for a soundproofed closet in his New Orleans home because of the coronavirus pandemic.
He said he expects the series to last for at least 10 episodes, but it could continue after that if his weekly plea for tips leads to any new evidence in the case.
"It is still evolving," Walczak said.
The first three installments focus on the airplane's disappearance, the search and the immediate aftermath.
Episode 4, released on June 3, chronicles Pegge Begich's two-year marriage to Jerry Pasley and his connections to organized crime. It's titled "Bananas in Tucson," a reference to mob boss Joe Bonanno's nickname, Joe Bananas.
Episode 5, which came out Wednesday, is titled "The Transcript" and details Pasley's full 1994 conversation with investigators.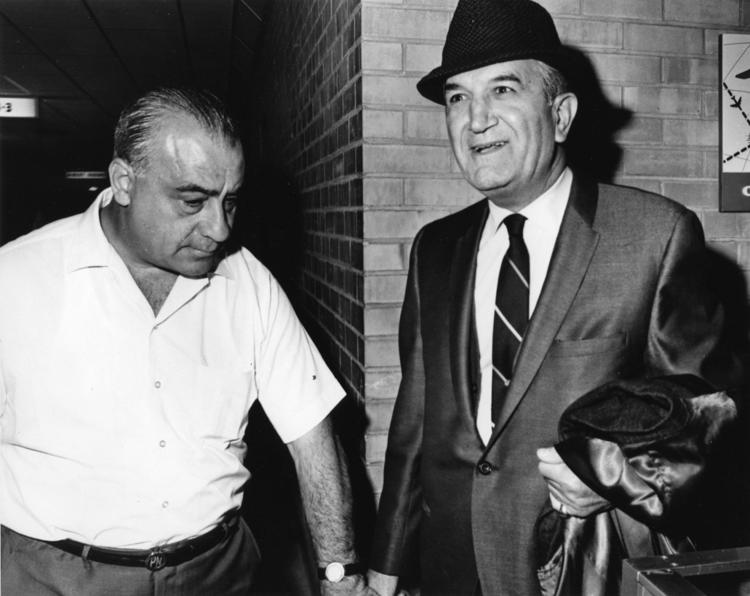 Off to Anchorage with a locked suitcase
By then, the self-described "do things guy" for well-known mobsters was facing fresh murder charges on top of his already extensive criminal record. He likely knew he would be spending the rest of his life behind bars, no matter what information he dangled in front of investigators.
"Pasley was a bad guy. I don't take him at his word, but I don't see what he got from this," Walczak said.
According to the transcript, Pasley told the three investigators from Arizona and Alaska that in the summer of 1972, he and another mob associate escorted Pegge Begich from the Tucson Airport to the Spanish Trail Motel and then to the Kon Tiki restaurant for a private meeting with Bonanno.
A few months later, Pasley claimed, the same Bonanno lieutenant then sent him to Anchorage to deliver a locked suitcase that he was told, years later, contained a high-tech bomb used to destroy the airplane with Nick Begich and Hale Boggs on board.
Even as he tells it, Pasley doesn't seem to believe the story himself. At various points in the transcript, he points out discrepancies and details he says don't make sense.
The three men who interviewed Pasley that day all agreed to tell their stories to Walczak, on the record for podcast listeners to hear. "All three of them think there's at least a chance he's telling the truth, and these are very seasoned guys," he said.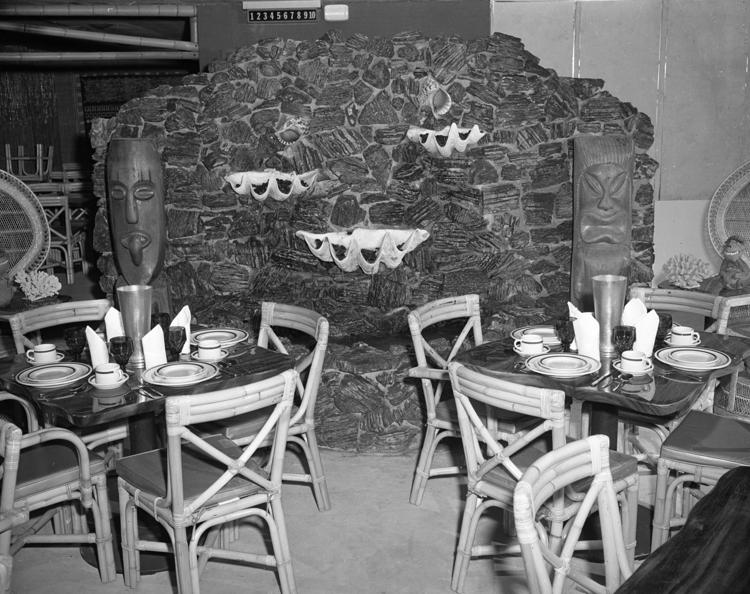 a shrinking cast of characters
Pasley is not around to ask anymore. He died in prison from liver cancer in 2010.
Many of the story's other main characters have died as well, though Pegge Begich is still alive, as is her son Mark Begich, a former U.S. senator from Alaska.
Walczak said the Begich family declined multiple interview requests.
"I would love to hear their side of the story, but if they don't speak to me, I can't tell it," he said.
Walczak also wants to hear from other people connected to the mystery.
"There are people in Tucson who are alive who have important information, and I hope they reach out to us," he said. "It's not too late, but five to 10 years down the road, I don't know how many (of these) people will be left."
Walczak insists his investigation extends well beyond a single jailhouse transcript. It involves thousands of pages of documents and interviews with people from Alaska to New Orleans and places in between.
Last fall, Walczak traveled to Tucson to visit the Spanish Trail Motel, Kon Tiki and other locations that crop up in the story.
He said he also found references to Tucson's best-known Polynesian restaurant in FBI records he obtained through the Freedom of Information Act and in the Arizona Project files, a collection of documents unearthed by the University of Missouri-based nonproft group Investigative Reporters and Editors after the 1976 murder of Arizona Republic reporter Don Bolles.
"It's crazy that this little desert tiki bar plays such a central role in the story, but it does," Walczak said.

Missing plane could settle all speculation
He has several theories of his own about what really happened, but he won't talk about them because he wants listeners to hear the evidence and decide for themselves.
"What I report is what I can prove. Beyond that, people can draw their own conclusions," Walczak said. "I don't claim that the plane was bombed, because I don't know if the plane was bombed. The thought to this day is that it went down in bad weather, which makes sense."
Ultimately, he said, "Missing in Alaska" boils down to two central questions: "Where is the plane, of course, and did Jerry Pasley tell the truth?"
One answer could lead to the other.
"There's a chance that parts of the plane will be found," Walczak said.
Then he tossed in a tease for an upcoming episode: In fact, he said, "there's a little bit of a chance that part of the plane was already found."
Contact reporter Henry Brean at hbrean@tucson.com or 520-573 4283. On Twitter: @RefriedBrean