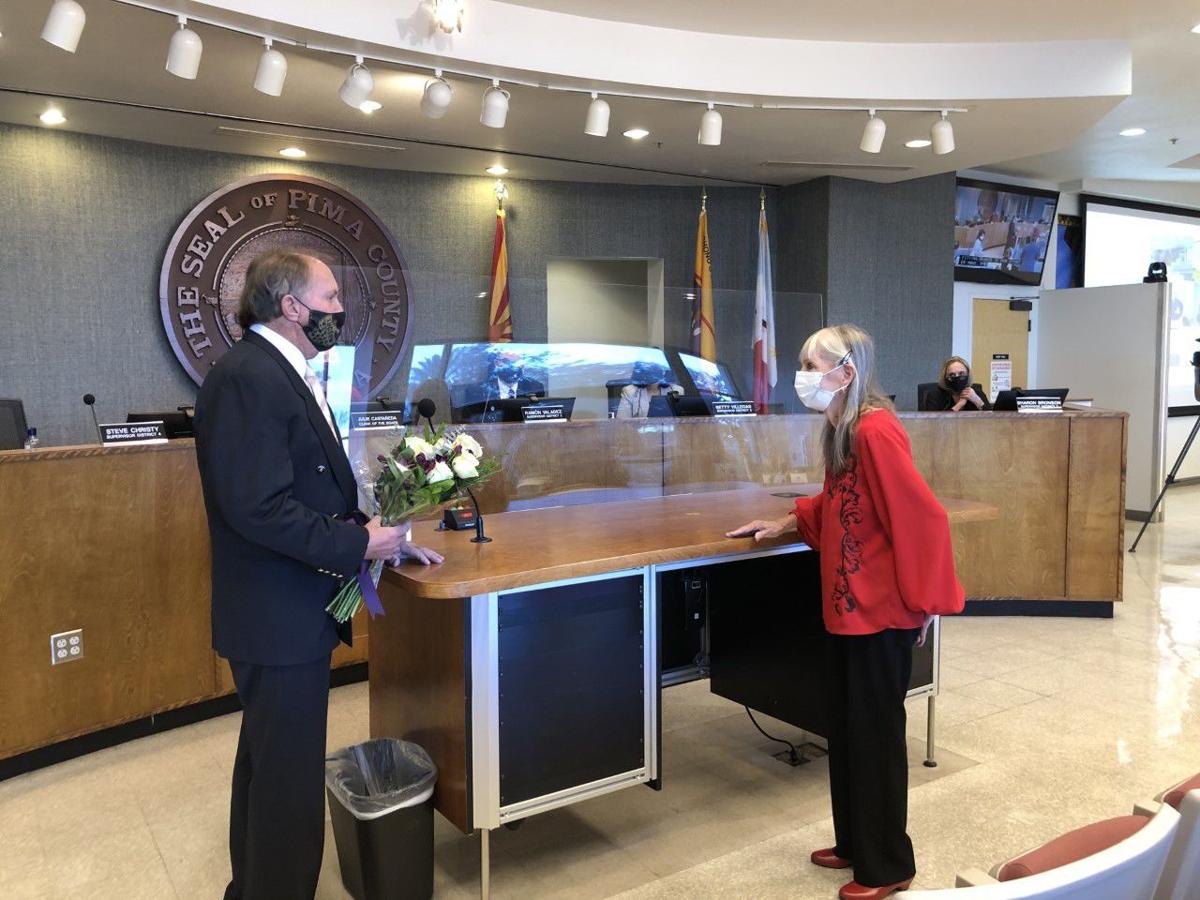 The name of a longtime member and advocate for the Vail community will grace the area's new library.
The Pima County Board of Supervisors on Nov. 17 approved changing the name of the yet-to-open library from Esmond Station Vail Library to W. Anne Gibson-Esmond Station Library.
Gibson is a well-known community member and a tireless champion for bringing the library to the southeast Tucson community. She is also the president and co-chair of the newly formed organization, Friends of the W. Anne Gibson-Esmond Station Library.
The opening of the new library has not been scheduled due to the COVID-19 pandemic.
The 8,000-9,000- square-foot facility, designed by BWS Architects, will feature a meeting room that opens to the outdoors and movable shelving and furniture to create flexible spaces that can be adjusted to meet the needs of the community. Connected by trailhead to the Esmond Station Regional Park, the building will be within walking distance of Empire High School and Esmond Station K-8.
The Pima County Public Library is adding new libraries with one in Southeast Tucson and Sahuarita.
Get local news delivered to your inbox!
Subscribe to our Daily Headlines newsletter.