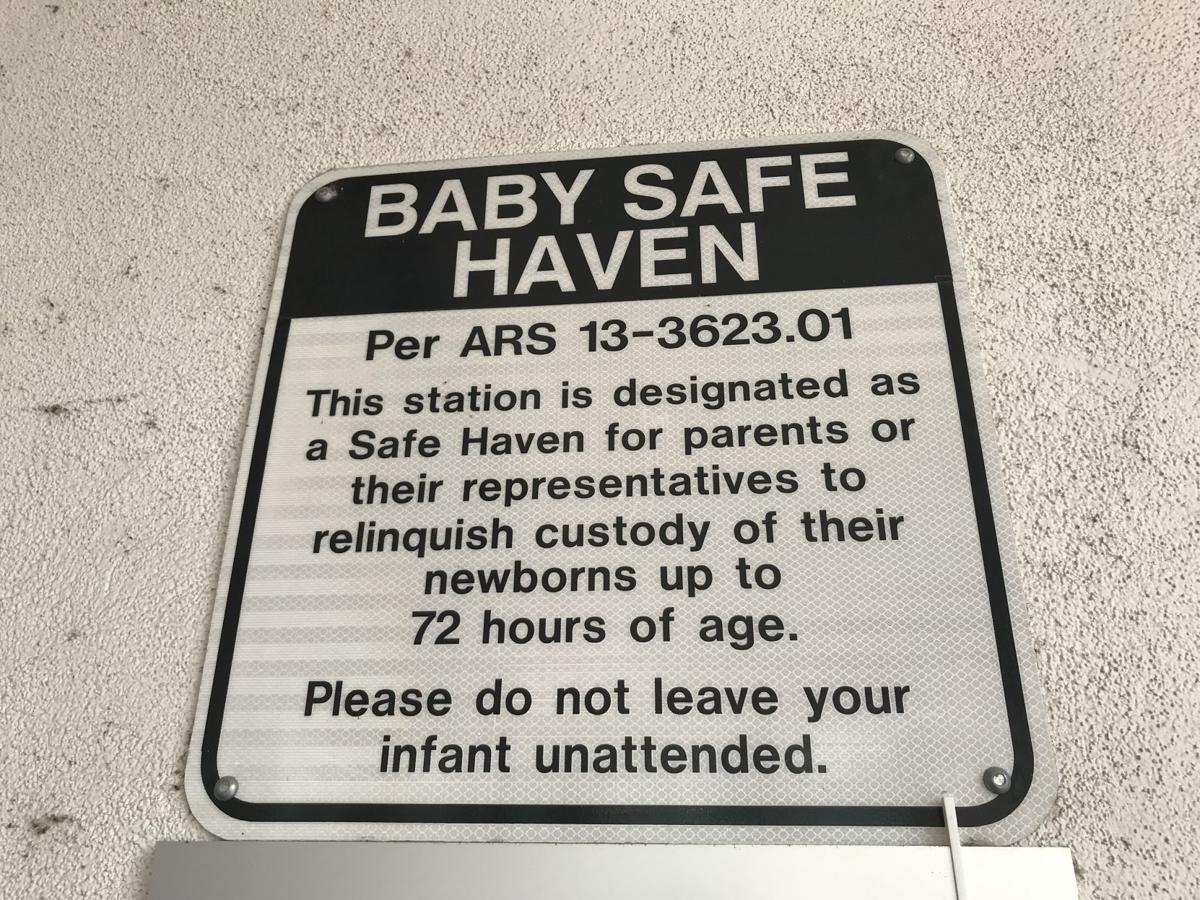 A newborn is being cared for after being surrendered at a Tucson Fire station Monday evening, an official said.
Paramedics say the baby was evaluated and was in good health. The baby was then taken to a hospital, a Tucson Fire news release said.
Under the Arizona Safe Haven law, a person can drop off a newborn 72-hours old or younger at a fire station, a hospital or other designated agency, and remain anonymous.
Children can be dropped off with a firefighter or an on-duty EMT or employees at a hospital or health center. They can also be left with an employee or volunteer at a child welfare agency, adoption agency or church that has a designated "Safe Haven" sign.
The state law was first enacted in 2001.
"This baby's life was saved and care was continued by the Safe Haven option being exercised," the department said.
Contact Star reporter Shaq Davis at 573-4218 or sdavis@tucson.com
On Twitter: @ShaqDavis1