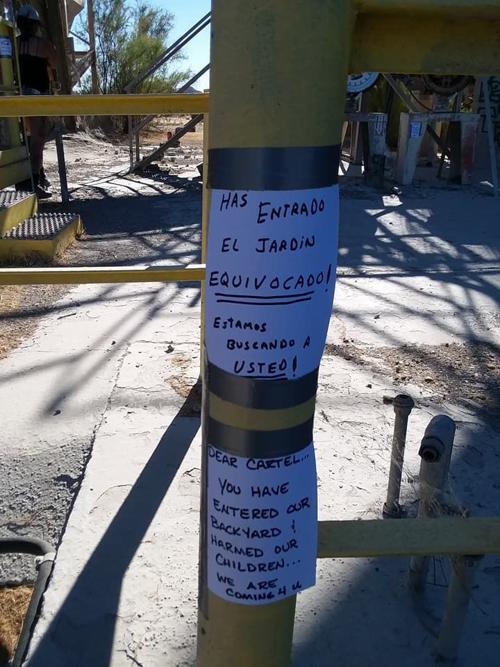 Tucson police said they found no evidence of child sex-trafficking at a southwest-side homeless camp, which one veterans' group claimed on social media was used to sexually exploit children.
The numerous claims, primarily through Facebook postings and videos, quickly spread online and resulted in widespread local television news coverage of the camp.
The camp, found in the brush on private property near West Valencia Road and Interstate 19, appears to be a shelter abandoned by homeless people, Tucson Police Department Sgt. Kimberly Bay said in a news release Monday evening.
Officers investigated the camp when it was reported May 29, Bay said. That investigation included officers, detectives, and command staff inspecting the site, speaking to those who reported it, and collecting evidence.
Based on the department's investigation, "there is no indication this camp is being used for any type of criminal activity, including human trafficking," Bay said.
An "unsubstantiated assertion" was made Sunday that a body might be buried at the site, Bay said. A cadaver dog checked the area and did not find a body.
Last week, members of Veterans on Patrol, a local advocacy group that looks for homeless veterans in washes and desert areas, found the camp and came to the conclusion it was used by sex traffickers to exploit children. They posted the claim online and it quickly spread through social media.
In videos posted on Facebook, Veterans on Patrol members said they believed straps on trees at the camp were "restraints" used to sexually assault children. They also said a small makeshift shelter at the camp indicated children were held against their will.
Veterans on Patrol could not be reached for comment Monday.
The claim that the camp was used to sexually exploit children spread across the country through Facebook, including one video posted by Veterans on Patrol that had nearly 600,000 views by Monday afternoon. Several other videos had tens of thousands of views. Comments came from New York, Kentucky, Idaho and elsewhere.
Since late last week, three local news television stations ran stories on the claim, which fed a wide array of conspiracy theories. One news broadcast was posted on Veterans on Patrol's Facebook page and had nearly 240,000 views as of Monday afternoon.
The stations later updated their stories to include comments from Tucson police that the site likely was an abandoned homeless camp.
One of the videos posted Sunday by Veterans on Patrol showed signs put up near the camp by the group that targeted "coyotes," or human smugglers. One sign read "This area now patrolled by sheepdogs. Beware."
In the video, Veterans on Patrol founder Michael Lewis Arthur Meyer, who goes by his middle names, said he contacted federal law enforcement agencies to continue the investigation of the camp.
Tucson police spoke with Veterans on Patrol, along with others present near the camp, Sunday night and they vacated the area peacefully, said TPD Sgt. Pete Dugan, another department spokesman.
TPD takes all reports of suspicious activity seriously and appreciates the public's awareness, Bay said.
She said police, city code enforcement personnel and the property owner are working to clear out the camp and secure the property.