Mannequins dressed as police officers made an unusual appearance Thursday during a speed-enforcement effort on Tucson's south side.
The mannequins are part of a "nontraditional" traffic enforcement effort, says Sgt. Corie Nolan of the department's southside division.
He said that since November, the division has been trying to think outside the box to get drivers to slow down.
Past efforts have used parked patrol cars with handwritten messages on the windshield, but Thursday was the first time mannequins were deployed to get the attention of passing motorists.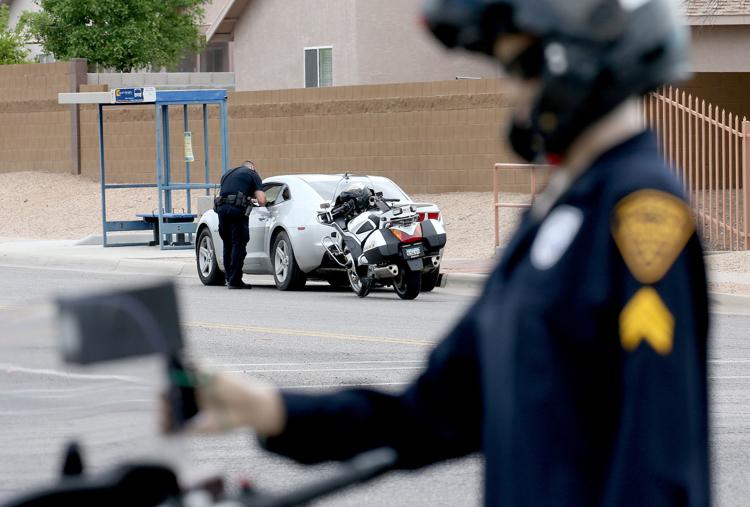 On Thursday morning, Nolan placed one mannequin on the corner of South Kino Parkway and East Silverlake Road. It held a radar gun and stood next to a police motorcycle, warning drivers of cops ahead. A second mannequin sat next to a patrol car on South Kino Parkway and East 36th Street with a spray-painted sign all in caps that read, "slow down."
The same mannequins made an appearance on South 12th Avenue between West Drexel and Bilby roads during a similar operation later in the day.
Nolan says many drivers honked and waved.
"We noticed a lot less traffic violations dealing with speed," Nolan said. "So it kind of worked."