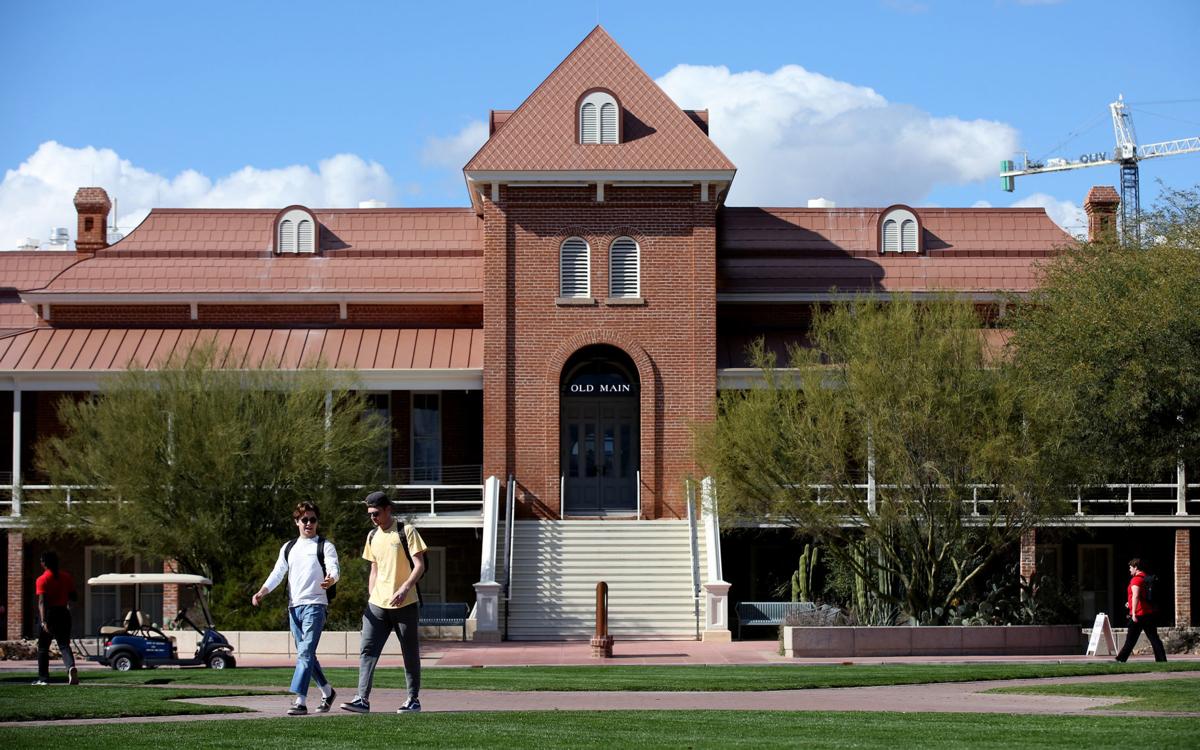 "Our goals for the current semester have changed dramatically, as have our students' circumstances," said President Robert Robbins in a memo to the UA community.
"Our new priorities include making sure we make decisions in the best interest of the health and well-being of our students, employees and the greater community, as well as providing support for our students to successfully finish the semester and to stay on track toward the pursuit of their degrees."
The university's Guaranteed Tuition Plan would guarantee the same rates for four years for undergraduates, UA said. Mandatory fees for incoming graduate students would remain the same.
However, tuition for several UA colleges would increase in the fall.
UA's Colleges of Medicine in Tucson and Phoenix will see resident tuition increased 3% for first-year students from $32,602 to $33,580. Incoming out-of-state and continuing medical students will not see an increase.
The College of Architecture, Planning and Landscape Architecture won't be increasing tuition for any undergraduates, but a reclassification within the Bachelor of Architecture program will bring fee changes for incoming freshmen.
Freshmen will be admitted as degree students rather than pre-architecture students, and will pay the standard program fee of $750 each semester. The pre-architecture rate was $375.
Other program class fees for students would also see an increase. The College of Engineering's Aerospace and Mechanical Engineering program could increase some of its fees to $100.
Eller College of Management's International Business Environments, an upper-division course, would see an increase of $300, from $1200 to $1,500, according to UA's proposal. These fees are paid each semester.
The proposal would also set tuition for UA's newest programs.
Tuition at the College of Veterinary Medicine, which was approved earlier this year, would be set at $45,000 for in-state and $69,999 for out-of-state students.
Students will see nearly all fees remain the same, excluding the recreation center program fee, "which increases annually based on the Consumer Price Index," Robbins said. Students can opt out of paying the fee on a semester basis.
"I truly hope we will be able to welcome our students back to campus and classes this fall, but regardless of where our students are we will continue to provide the very best academic experience possible," Robbins said.
Contact Star reporter Shaq Davis at 573-4218 or sdavis@tucson.com
On Twitter: @ShaqDavis1
Get local news delivered to your inbox!
Subscribe to our Daily Headlines newsletter.