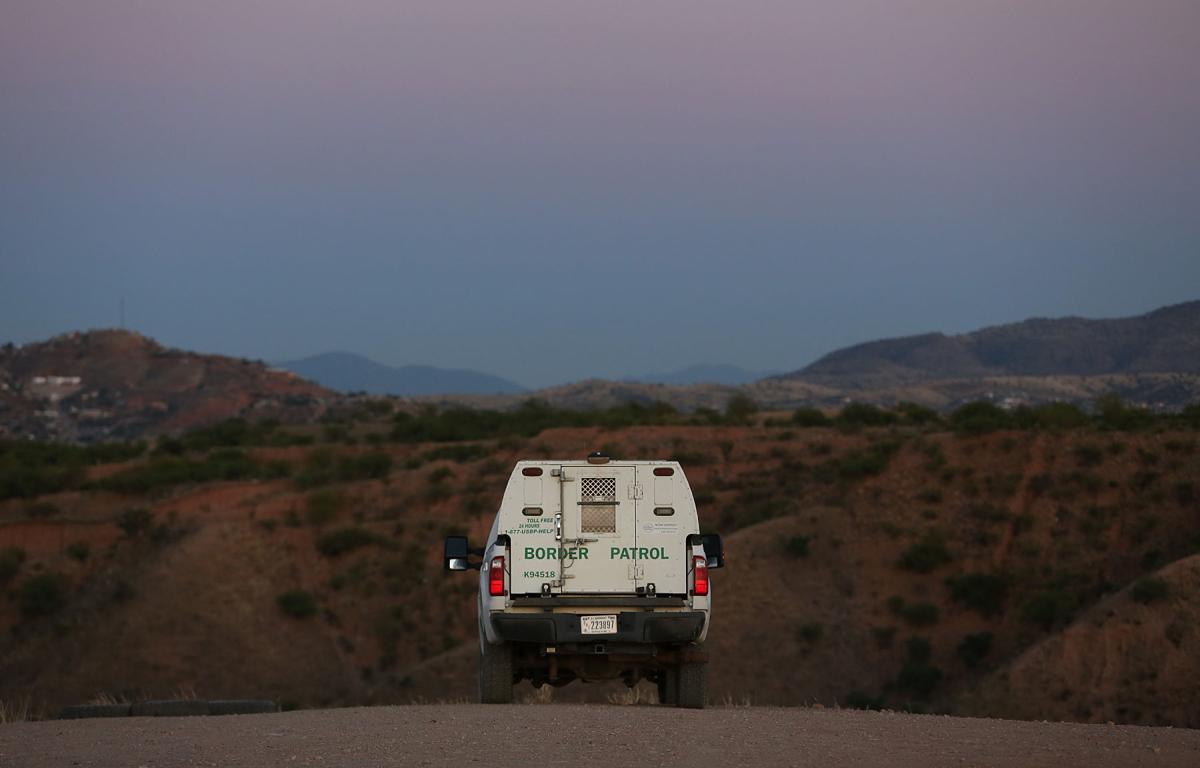 A federal grand jury has indicted a No More Deaths volunteer on felony human-smuggling charges.
Scott Warren, 35, was charged with one count of human-smuggling conspiracy and two counts of knowingly concealing two border-crossers from law enforcement, according to a Feb. 14 indictment filed in U.S. District Court in Tucson. Warren faces a maximum sentence of 20 years in prison.
Warren is accused of giving two border-crossers food and water over the course of three days in January at a building near Ajo where the group provides humanitarian aid to crossers in distress.
Border Patrol agents were conducting surveillance on the building and saw Warren talking with the two men who later admitted to crossing the border illegally, according to a Jan. 18 criminal complaint. The men told agents they researched online the best ways to cross the border illegally and learned they could get food and water at "the barn," as the building near Ajo is known.
Court records show Warren was released on his own recognizance. He is to be arraigned March 2. One of Warren's defense lawyers, Greg Kuykendall, said Warren plans to plead not guilty.
Kuykendall said he is "optimistic" the case will "stake out some common ground in what otherwise can seem like an environment of uncompromising anger and strife."
Although many residents of the border region have "politically opposite views about immigration," he wrote in an email to the Arizona Daily Star, "most all of us agree on the appropriateness of extending sincere Christian mercy to our fellow man, especially when he is in dire distress."
More than 2,500 sets of human remains have been found in Southern Arizona's deserts since 2001, according to the Pima County Office of the Medical Examiner.
Human-smuggling charges against humanitarian aid workers in Southern Arizona are rare, but not unprecedented.
In July 2005, two No More Deaths volunteers were arrested near Arivaca while driving three border-crossers to a medical clinic at a Tucson church, federal court records show. A grand jury indicted them on charges of transporting border-crossers and human-smuggling conspiracy.
U.S. District Court Judge Raner C. Collins dismissed the charges in September 2006, saying the volunteers were following protocol they were told had been approved by the Border Patrol.
Further prosecution would violate their due-process rights, Collins wrote, but in the future volunteers should be told they could be arrested and charged "at the least, with reckless disregard of the law."
In a separate case, Warren and eight other border activists face misdemeanor charges of driving in a wilderness area and leaving water jugs and food in the Cabeza Prieta National Wildlife Refuge in June 2017.