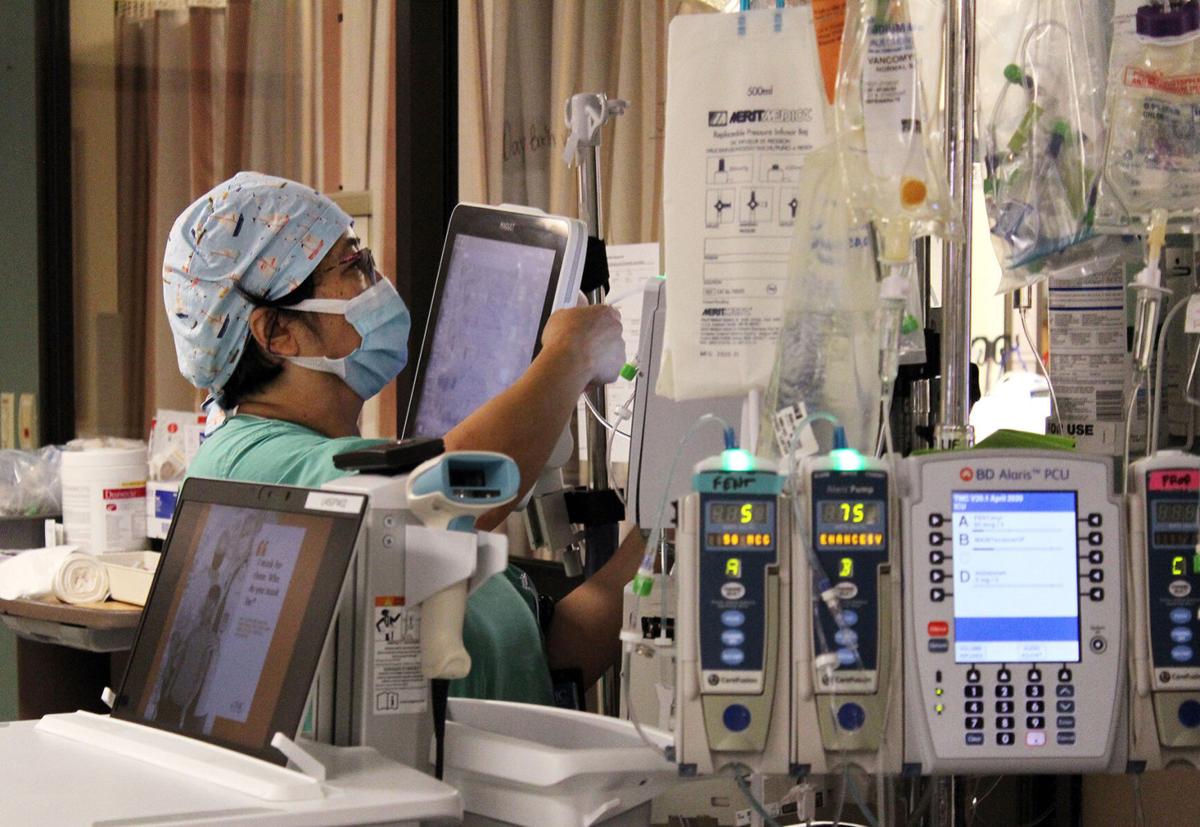 Arizona recently saw novel coronavirus cases plateau from one week to the next.
It marks the first time cases have not increased from week to week since around the time Gov. Doug Ducey let his stay-home order expire on May 16.
New confirmed cases in Arizona totaled 27,121 from June 28 to July 4, according to data published by the Arizona Department of Health Services on Friday. That was a mild decrease of 267 cases, or less than 1%, from the week of June 21-27.
New cases in Pima County totaled 2,289 from June 28 to July 4. That was a decrease of 13 cases, also less than 1%, compared with the previous week.
More recent totals for the week of July 5-11 are still very likely incomplete due to data-reporting lags, which make it difficult to interpret recent coronavirus trends.
As of Friday, however, new cases in Arizona totaled 15,650 from July 5 to July 11, according to data published by ADHS on Friday. That was a decrease of 11,471 cases, or 42%, from the week of June 28 to July 4. Pima County saw a similar decrease in new cases of about 44%.
Lags occur across the health-care system at places like hospitals and laboratories that report data to the state. Typically, it takes about four to seven days for ADHS to publish new cases, according to the department's website.
In recent weeks, however, the reporting lags have grown longer and longer, said Dr. Joe Gerald, an associate professor with the University of Arizona's Zuckerman College of Public Health.
Related: Search all PPP loans issued to Arizona businesses
About a week ago, for example, the total number of cases in Arizona from June 28 to July 4 looked like they had decreased by 17% from the week of June 21-27, but 4,654 cases were backfilled over the last week, as of Friday. These backfilled cases showed the subtle, week-to-week statewide decrease of less than 1%.
Even with these reporting lags, cases do seem to be leveling out. At the same time, however, testing has also slowed in the month of July.
Diagnostic tests decreased statewide by 33% and 21% in Pima County from the week ending July 4 to the week ending July 11, as of Friday. As with case counts, more tests conducted between July 5 and July 11 will likely be reported in the coming week.
Fewer tests could partially explain why Arizona is seeing fewer cases, but interventions to slow the spread, like mask laws and business closings, also seem to be working, Gerald said.
"Some combination of our policy interventions, individual decision-making and maybe a little bit of this testing phenomenon — all those rolled into one — are leading us to what appears to be a flattening of the curve," Gerald said. "I think most of it is real; maybe not all of it is real because we're performing some fewer tests. But I think most of it is real."
While it's good that cases are flattening from one week to the next, Gerald pointed out that conditions are much worse than they were a month ago or in mid-May.
Over the last few weeks, Ducey has taken certain actions to curb viral spread in Arizona, although he has stopped short of reimplementing a stay-home order, even after emphasizing state data that show how effective it was at slowing the spread of coronavirus.
On June 17, he allowed Arizona cities and counties to mandate the use of masks. On June 29, he prohibited large gatherings of more than 50 people; temporarily closed certain businesses, like bars and gyms; and delayed the start of school. On July 11, he limited dine-in services to 50% capacity, a measure that Pima County had already taken on May 21.
The Pima County Board of Supervisors approved local mask-wearing requirements on June 19.
"Knock on wood, I'm beginning to think that we may be starting to see some of that impact because the timing is right," said Pima County's chief medical officer Dr. Francisco Garcia. "I'm cautiously optimistic that we are headed in the right direction."
On Thursday, Ducey said the state's percentage of positive cases is trending down "for the first time in a long time."
It recently decreased from week to week for the first time since mid-May. About 17% of diagnostic tests conducted between July 5 and July 11 have come back positive, down from 21% the prior week, according to ADHS data as of Friday.
Garcia noted that Pima County is also seeing its first glimpse of a lower percentage of positive cases.
Countywide, about 12% of diagnostic tests conducted between July 5 and July 11 have come back positive, down from 16% the week before.
"That's nothing to brag about yet," he said. "But at least it's going in the right direction."
The percentage of positive cases can help determine if a community is testing enough. A higher rate suggests that a community is mostly testing the sickest patients. A lower rate suggests that a community is testing more people, including those without symptoms.
The percentage of positive cases resulting from diagnostic tests doesn't tell us in and of itself how widespread the coronavirus is, Gerald said.
A simple look at the case count numbers can tell us that it's widespread, he said.
"The test positive percentage really tells us most about testing capacity and how it's changing over time relative to the changing amount of infection in the community," Gerald said.
Ideally, the percentage of positive cases or the total case count would trend downward over a 14-day period, according to official federal guidelines.
On June 24, another coronavirus metric started showing signs that the spread of the virus is slowing. Arizona's estimated R0, which is pronounced "R naught," started trending below 1, according to the website rt.live, as of Friday. This metric measures the average number of people an infected person infects, and the goal is to be below 1, Ducey has said. Infections slow when the R0 is below 1.
"We shouldn't be cheering and we certainly shouldn't back off," said Dr. Joshua LaBaer, executive director of Arizona State University's Biodesign Institute, on a conference call Wednesday. "I think we need to keep the pressure on to do what we're doing because you need that to prevent the spread."
If people did back off social-distancing measures over the July 4 weekend and contract coronavirus, they might start feeling sick within 5 to 14 days, Garcia said.
If those cases cause a spike in the data, we would know by around this week, he said. Many would have already gotten tested.
"Now, the question is, if I'm one of those cases and I was tested, will my tests have been reported out by now?" he said. "I believe, if there was going to be a big July 4 effect, we would have started seeing it this (past) week."
But we'll know for sure by the end of this week, he said.
While most metrics are starting to trend in the right direction, the number of deaths is still rising as a result of the surge in cases in June.
Statewide and countywide, deaths still show an upward trend when appropriately accounting for data-reporting lags.
"Deaths are the only thing that's going in the wrong direction right now. I would expect them to begin to improve two or three weeks from now because they're just simply a lagging indicator," Gerald said.
"So for the next week or so, we're going to see an increasing number of deaths, but they, too, will eventually slow down if this improvement we're seeing in these other metrics is real."
Mask Handout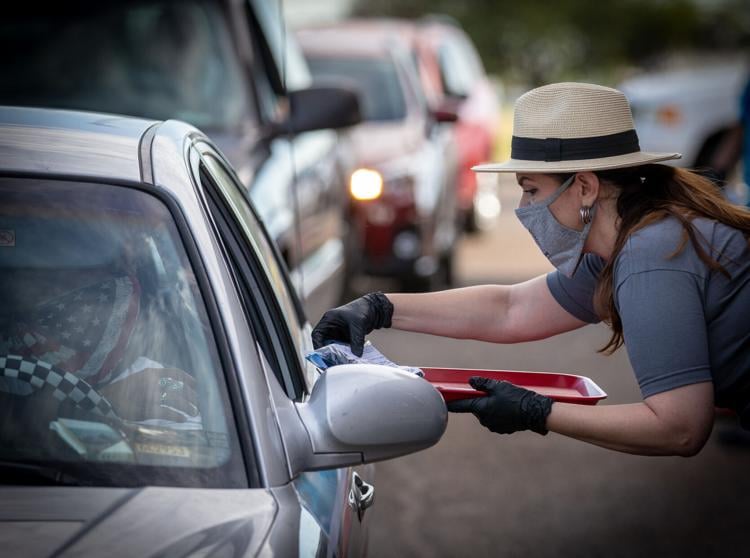 Mask Handout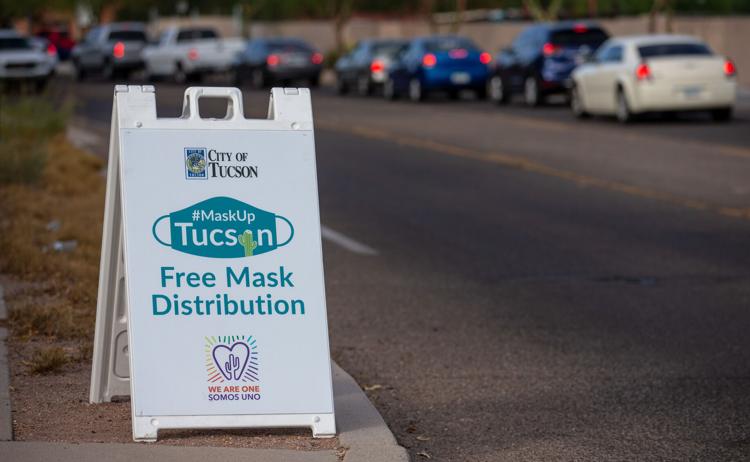 Mask Handout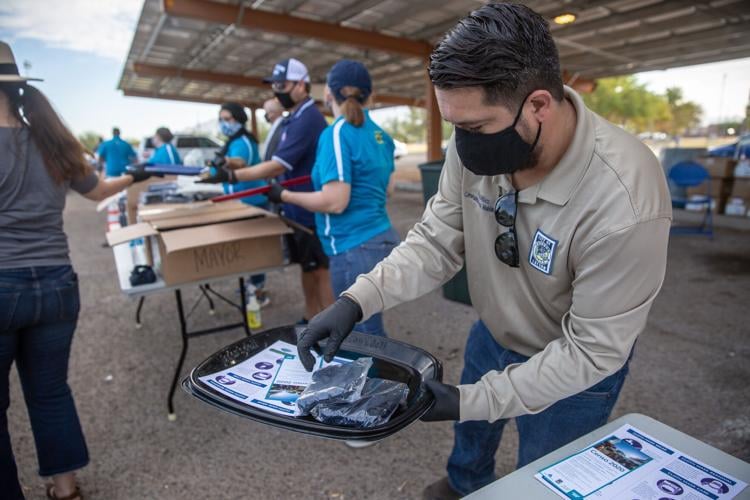 Mask Handout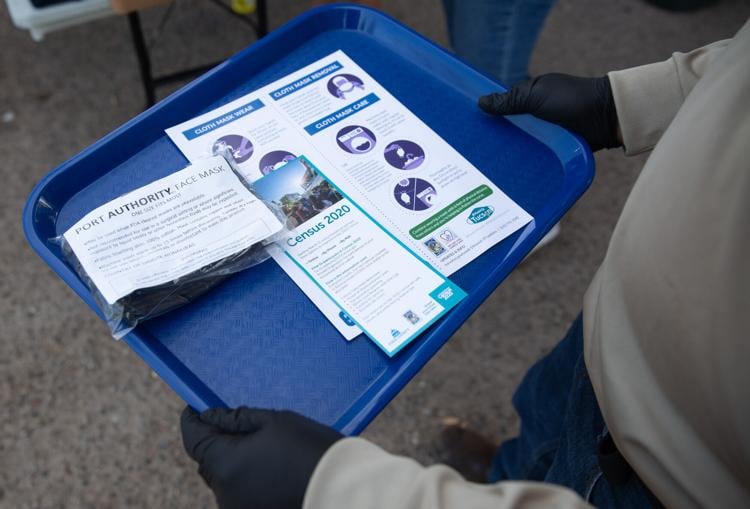 Mask Handout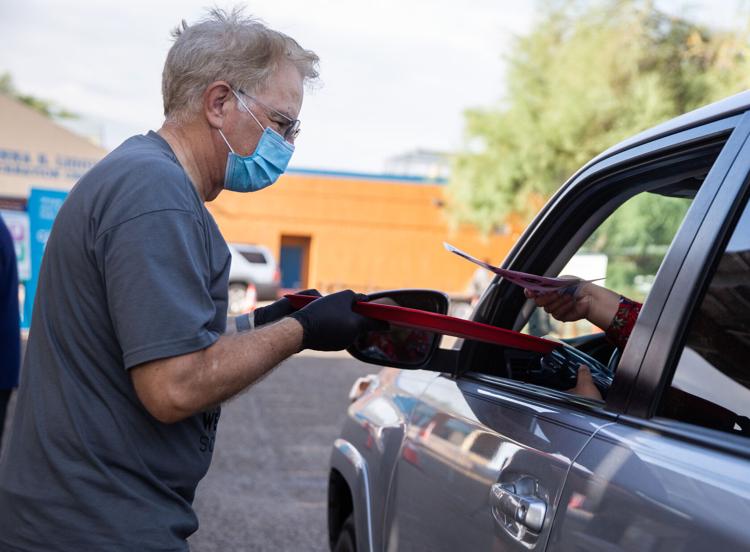 Mask Handout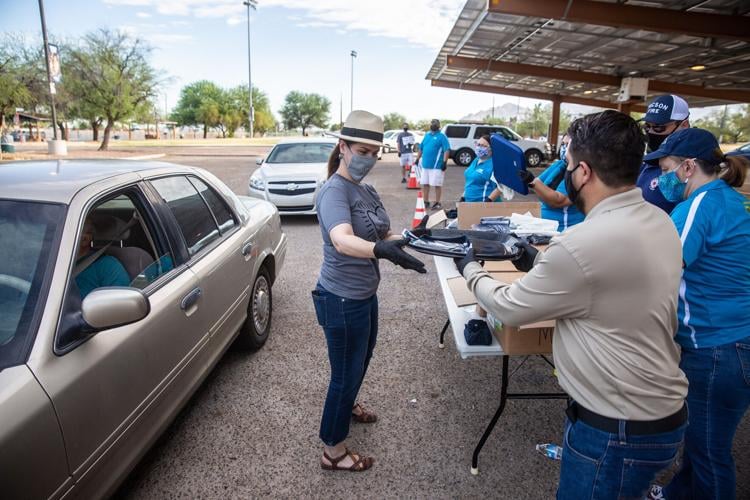 Mask Handout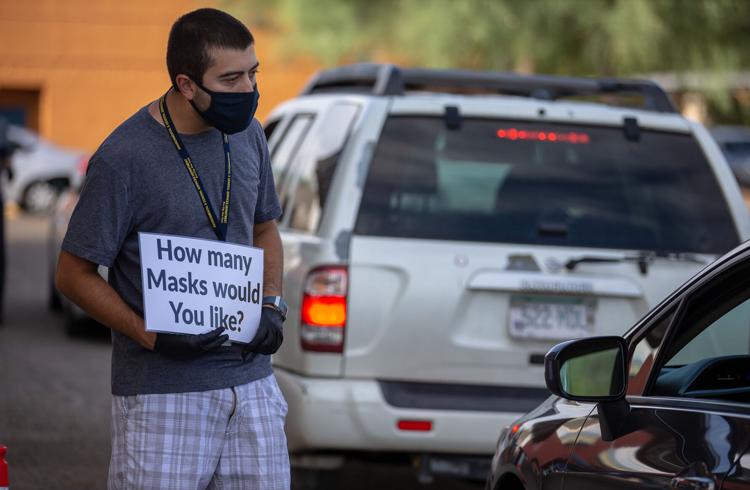 Mask Handout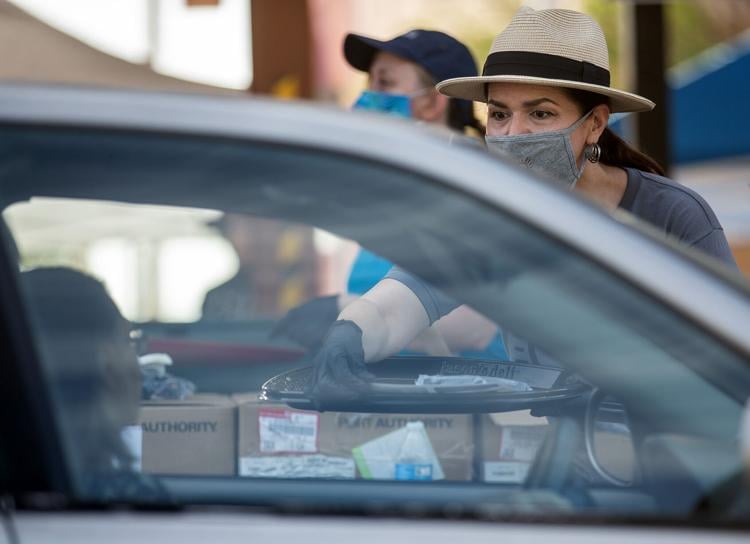 Mask Handout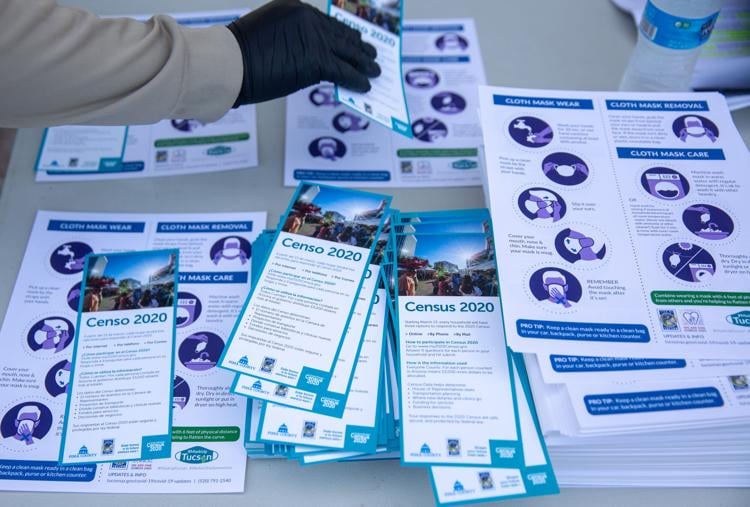 Mask Handout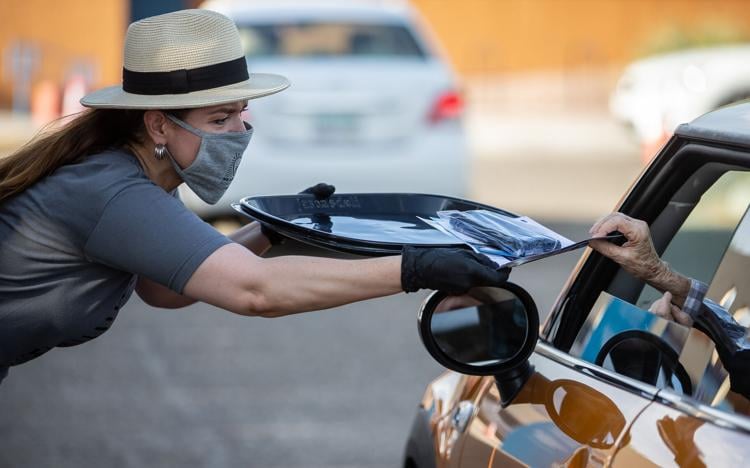 Mask Handout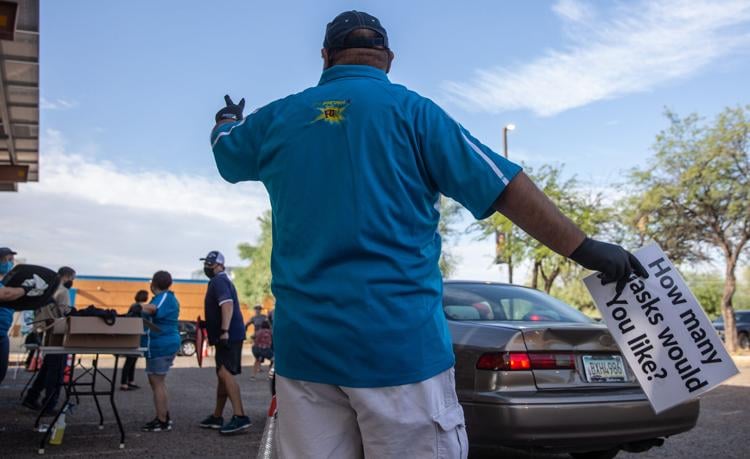 Tucson sees surge in vehicle, motorcycle fatalities despite virus-related decrease in traffic
Tucson's streets have been less busy but more deadly during the coronavirus pandemic, police data shows.
Fatal car and motorcycle crashes have more than tripled so far this year compared to last year despite less traffic on the roads, Tucson Police Department statistics show.
Eighteen drivers and passengers have died so far this year in vehicle crashes other than motorcycles, compared to five such deaths in the same period last year, the data show.
Motorcycle fatalities, which are recorded separately, also have spiked within city limits to 17 deaths this year compared to five this time last year.
Traffic deaths were down slightly last year in Tucson from the previous year.
Meanwhile, pedestrian deaths have declined to 13 so far this year compared to 17 last year. And one bicyclist has died, compared to zero at this point in 2019.
Wildfires such as the Bighorn Fire north of Tucson leave the ground charred and unable to absorb water, which can increase flood risks. "Even …
Nearly a dozen U.S.states have seen death rates rise in lighter traffic, according to the nonprofit National Safety Council, though the increase has not been statewide in Arizona.
The Tucson trend came as a surprise to police Capt. Diana Duffy, the department's traffic safety coordinator.
"I think we all expected accidents to decrease and deaths to decrease," Duffy said in an interview. "Instead collisions are down and fatalities are up."
It turns out that when streets are empty, some drivers tend to get lead feet.
"Excessive speed" was the top factor in most of the recent road deaths, Duffy said.
Impairment also was a factor in some cases, she said, and noted a national survey that found a 200% surge in alcohol sales this past spring.
TPD is aiming to curb the death toll by assigning motorcycle officers to patrol near crash-prone intersections, Duffy said.
It's hard to say how much lighter Tucson traffic has become, though it "absolutely" is occurring, said Blake Olofson, a traffic engineer at City Hall.
A precise count would be expensive and impractical because a full-scale count typically is done once a year, he said.
But some trends emerged in the limited research that exists, a joint study between the city and the University of Arizona that used location data from smart phones to assess Tucson's traffic capacity.
The research showed a noticeable decrease in traffic on Tucson streets when various stay-at-home orders were in place from around mid-March through mid-May.
The trend to higher traffic fatality rates does not extend to roads policed by the Pima County Sheriff's Department or by Arizona state troopers, those agencies said.
Fatal crashes on county roads stand at 18 so far this year, about the same as last year, officials said.
Meanwhile, the Arizona Department of Public Safety, which polices state highways, has seen a steep decline in fatalities. The death toll so far this year is 160 compared to 200 in 2019, officials said.
At least 11 states from coast to coast have seen spikes in traffic deaths, the National Safety Council said.
The council released a preliminary estimate last month based on April data from all 50 states showing a 36% spike in fatality rate per miles, as the number of miles driven dropped 40%.
In a statement on the safety council's website, the group's president and CEO urged drivers to be civic-minded in the era of COVID19.
"Right now, in the midst of a global pandemic, we should take it as our civic duty to drive safely," Lorraine M. Martin said.
"If we won't do it for ourselves we should do it for our first responders, our law enforcement and our health-care workers who are rightly focused on coronavirus patients and should not be overwhelmed by preventable car crashes."
Six sites throughout Tucson handed out masks to residents as a part of the citywide #MaskUpTucson campaign. Each site, located in a respective…
Concerned about COVID-19?
Sign up now to get the most recent coronavirus headlines and other important local and national news sent to your email inbox daily.