In memoriam: Funeral notices, April 17, 2019
Funeral notices for Wednesday, April 17, 2019. For more obituaries go to
legacy.com/obituaries/tucson/
In memoriam: Funeral notices, April 17, 2019
ANDERSON, Warren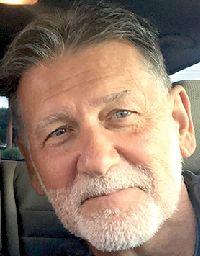 ANDERSON, Warren
(aka the most awesome dad, husband, friend, and all around great man) died in his sleep; unexpectedly and peacefully, on April 14, 2019. He was a Vietnam veteran, a senior leader at AT&T, a volunteer with the national park bike patrol, and most recently a elementary special needs parapro. His giant heart, calm demeanor, and adventurous spirit will be missed by all, but mostly by his lovely wife, Kate and their children, Zach, Sarah, Josh, Jason, Lacey and grandchildren, Griffin, Bella, Brady, Skander and Matt. An Open house gathering will be held Wednesday, April 17, 2019 from 6:00 p.m. - 8:00 p.m. at BRING'S BROADWAY CHAPEL, 6910 E. Broadway Blvd., Tucson, AZ. 85710. A Funeral Service will be held Friday, April 26, 2019 at 11:00 a.m. at the Southern Arizona Veterans' Memorial Cemetery, 1300 Buffalo Soldier Trail, Sierra Vista, AZ 85635.
HERNANDEZ, Eileen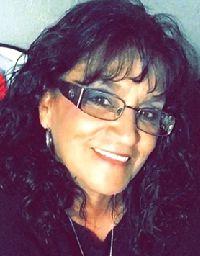 HERNANDEZ, Eileen
59, of Flagstaff, passed away Tuesday, April 9, 2019 in Tucson, Arizona. Eileen was born in Flagstaff, May 27, 1959. She is a 1978 graduate of Flagstaff High School. Eileen was a real people person, making hundreds of friends along the journey of her life. More than anything in the world, Eileen loved and cherished her children, grandchildren and great-grandchildren. Grandma Eileen will be missed by her eight grandchildren, Gabriel Hernandez, Mathew Hernandez (Morgan), Alexis Hernandez, Santino Hernandez, Rene Morales, Anyca Sanchez, Emilio Hernandez Jr. and Joey Sanchez Jr.; two great-grandchildren, Hadley Hernandez, Bray-Lyn Hernandez and numerous nephews and nieces. Eileen is survived by Frank Greene of Tucson; children, Alisha Hernandez of Peoria, Ruben Jason Hernandez of Tempe, Amanda Martinez (Patrick) of Tucson and Emilio (Celina) Hernandez of Tucson. She is also survived by her brothers and sisters, Patrick (Sharelyn) Hernandez of Cottonwood, Elaine (Emmett) Ulibarri, Lloyd (Dorothy) Hernandez of Belmont, Phyllis (Matthew) Block of Cottonwood and youngest sister, Ena Hernandez (Danny) of Tucson. Eileen was preceded in death by her mother, Prescilla "Pat" Hernandez; father, Phillip Hernandez; grandparents, Percilino and Crysanta Chavez, Felipe and Winiford Hernandez; cousin, Valerie Hernandez and many aunts and uncles that have welcomed her home. Services will take place Friday, April 19, 2019 at MARTINEZ FUNERAL CHAPEL, 2580 S. 6th Ave., from 1:00 p.m. - 5:00 p.m. A special thanks to all those who supported us during our loss with their company, food and donations. Also thanks to MARTINEZ FUNERAL CHAPEL for handling the arrangements.
MCKENZIE, Bertha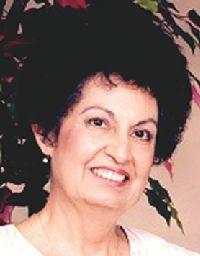 MCKENZIE, Bertha
86, of Tucson, AZ, passed peacefully in the presence of her family on April 8, 2019. She was born March 3, 1933 to Robert Gomez and Alicia Moreno Gomez. Bertha was preceded in death by sons, Rudy Jr. and Steven McKenzie and sisters, Ann Brenner and Francis Nielsen. Bertha is survived by Rudy McKenzie, her loving husband of 66 years, and two daughters, Toni Henry and Lynn Damitio, as well as three brothers, Robert, Arnold and Rene Gomez, five grandchildren and three great-grandchildren. She will be remembered lovingly by family and friends. Funeral Mass will be held on Tuesday, April 23, 2019 at 10:00 a.m. at Our Mother of Sorrows Catholic Church, 1800 S. Kolb Rd. A reception will be held after the Mass with burial to follow at Holy Hope Cemetery. Arrangements by BRING'S BROADWAY CHAPEL.
MUHLRAD, Edith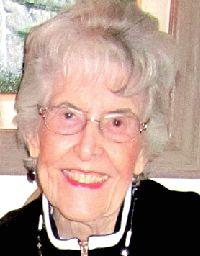 MUHLRAD, Edith
Our extraordinary mother, Edith N. Muhlrad, died April 12, 2019 in Tucson AZ after a wonderful and full life. Born in Newark, NJ August 12, 1923, and preceded in death by her beloved husband of 65 years, Norbert F. Muhlrad. She is survived by their adoring children, David Muhlrad of Tucson, Cindi Fabricant (James) of Tucson, Rachel Wolfe (David) of CT, Paul Muhlrad (Denise) of CO; cherished granddaughters, Melissa, Carly, Katy and Erika; her 97-year-old sister-in-law, Hertha Haas of PA, and many loving nieces and nephews. She was brilliant, funny, and beautiful in every way, and will remain in our hearts and our minds forever. In lieu of flowers, contributions may be made to your favorite charity. Arrangements by EVERGREEN MORTUARY.