In memoriam: Funeral notices, April 5, 2019
Funeral notices for Friday, April 5, 2019. For more obituaries go to
legacy.com/obituaries/tucson/
In memoriam: Funeral notices, April 5, 2019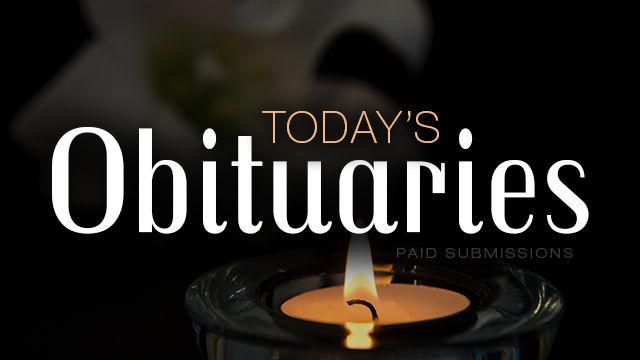 ELLSWORTH, Paul C.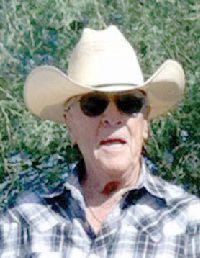 ELLSWORTH, Paul C.
passed away peacefully with both his children, grandchildren and friends at his side. He was born December 29, 1936 in Kenosha, Wisconsin and passed from this world's life to Gods care and eternal life on Saturday, March 30, 2019. The father of Dale (Courtney) Ellsworth; daughter, Tina (Richard) Mashurn. Blessed with grandchildren, Amanda Van Kirk, Alyssa Pastore, Brandon and Stephanie Ellsworth; great- grandpa to both Joseph and Audri Zambrano; brother, Donnie Ellsworth and brother-in-law, Jimmy Kapusinak with many cousins, nieces and nephews. He was preceded by his loving wife, Marie Ellsworth. Paul served his country in the USMC and after his military service he became a police officer in Illinois and retired from the Racine Police Department. He was a proud man and loved his family and friends and they all loved him. Paul will be missed by all, for his natural love of life and golfing stories. Services will be held at ADAIR FUNERAL HOMES, Dodge Chapel, Saturday, April 6, 2019 at 9:30 a.m. followed by a procession to the American Legion Post #36, 5845 E. 22nd Street, Tucson, AZ for a Military Honor and Celebration of Life Service.
GANELES, Ruth Lubin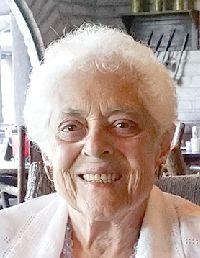 GANELES, Ruth Lubin
drew her final breath and passed peacefully on Sunday morning, March 31, 2019 after struggling against the ravages of pancreatic cancer, since she was first diagnosed on June 30, 2016. Thanks to skillful and compassionate doctors and nurses - plus Ruth's unrelenting spirit - and the loving support of immediate and extended family and many dear friends, we were able to reminisce and deepen the love we shared and Ruth was able to relish each day of life to the fullest for almost three years as we faced what we knew was inevitable. A Memorial Service will be held on Sunday, April 7, 2019 at 3:00 p.m. at EAST LAWN PALMS MORTUARY with a reception to follow. Please consider a memorial contribution in her honor by donating to Cancer Care, 275 Seventh Ave., New York, New York 10001.
NEWTON, Lola T.
NEWTON, Lola T.
age 94, passed away peacefully on March 30, 2019, looking out at her beloved Santa Catalina Mountains. Lola was born in Yonkers, NY. and grew up in New Canaan, CT. She married Raymond Tilley and gave birth to four children, Linda, Jay, Jefferey and Peter. After the death of her first husband from cancer, she married Edward Newton and gave birth to a fourth son, Burwell. Lola cherished education, and completed a Masters Degree in Sociology from the University of Hartford. Lola's soul is now free from her fragile and withered body. On splendid sunny Southern Arizona mornings her spirit will comb the side canyons of Aravaipa Creek, chatting with her dear friend Vera Iser as they search for the most colorful, curious and collectable rocks, and hidden pockets of glowing spring wildflowers. Lola would request that family, friends and lives that she touched, to embrace cheerful times, be thoughtful, truthful, tolerant, and donate to those less fortunate. She will be remembered at gatherings in Durham, CT. and Aravaipa Canyon. We love you and will always miss you Mom. Arrangements by DESERT SUNSET CATALINA.
SMITH, Branson "Tony" Macri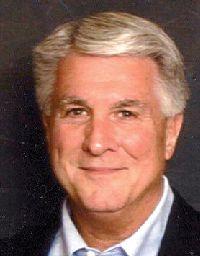 SMITH, Branson "Tony" Macri
Branson "Tony" Smith, 63, of Tucson left this world on March 25, 2019 to be with his Lord and Savior. Born on February 7, 1956 in Bryan, Texas to parents, Branson and Catherine Smith. He is survived by his mother, Catherine; his wife of 25 years, Saundra and his children, Dustin, Shealyn, and Keaton. Tony moved to Tucson in 1966, graduated from Palo Verde HS in 1974 and earned a BS degree in Management at the UofA. Tony remained a loyal UofA fan throughout his life. He worked at Shape West and National Semiconductor. In 1992, Tony joined Insight Enterprises in Tempe, eventually becoming President of a subsidiary company, Direct Alliance, and later, President of Insight. In 2005, he returned to Tucson and enjoyed consulting and developing software for small businesses. Tony had a servant's heart and always placed others before himself. He instilled in his children the importance of integrity, acknowledging their blessings, and helping those less fortunate. He treated everyone as a best friend. A Deacon and an Elder at Catalina Foothills Church, Tony's faith guided him throughout his life. He leaves for his children a well-read and annotated Bible. Visitation to be held on Thursday, April 4, 2019 from 5:00 p.m. - 7:00p.m. at EAST LAWN PALMS MORTUARY. Tony's "Celebration of Life" will be held on Friday, April 5, 2019 at 10:30 a.m. at Catalina Foothills Church. Burial to follow at East Lawn Palms. In lieu of flowers, donations can be made at www.polychondritis.org.