In memoriam: Funeral notices, April 24, 2019
Funeral notices for Wednesday, April 24, 2019. For more obituaries go to
legacy.com/obituaries/tucson/
In memoriam: Funeral notices, April 24, 2019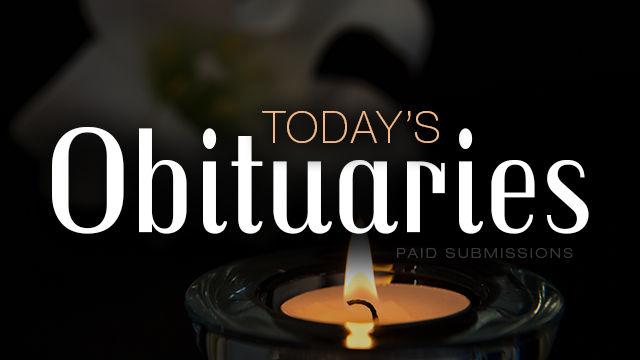 COMEY, Ralph H. 11/20/1924 - 3/5/2019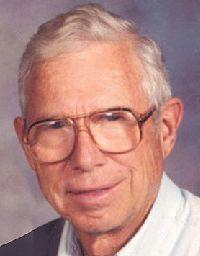 COMEY, Ralph H. 11/20/1924 - 3/5/2019
Gifted architect, artist, devoted husband and father, lover of God and the animals he created, Ralph "Sandy" Comey passed away peacefully at home at age 95 on Tuesday, March 5, 2019, joining his beloved late wife Jackie in heaven. Ralph was born in Cleveland, Ohio, and graduated from University School in Shaker Heights before enlisting in the Air Force and serving as a B-24 pilot during the final days of WWII. Following the war, Ralph graduated with undergraduate and graduate degrees in architecture from Yale University (B.A.) and Colombia University (M.A.). Ralph worked in private practice in Cleveland, where he married Jackie in 1961, then moved his family to Tucson in 1972 when he joined the faculty at the U of A School of Architecture. He went on to practice as an architect in Tucson for many years, ending his professional career with an emphasis on historic preservation and qualifying distinctive Tucson neighborhoods for inclusion on the National Historic Register. Before his death, Ralph wrote: "I am blessed to having been privileged to live in this marvelous world. I had loving parents and a wonderful, loving family, and a very special loving wife, Jackie. I have known many fine people, and some interesting animals have been my companions. I have a strong feeling that God has watched over and guided me I have lived under his loving care." Ralph will be remembered for his devotion to family, his quiet compassion and strength of character, a keen aesthetic sense, a love for animals and the beauty of the natural world, and his optimism and joy for life. He is survived by his sister, Carol Harrington; children, Janet Chuck, and Drew; grandchildren, Kelsey, Will, Dwight, Joseph, Franklin, Ian, Daniel, Hidetaka, Michael, Kuneo; and great-grandchildren, Aaron and Karissa. Memorial Services will be held at 11:00 a.m. on Friday, April 26, 2019 at Northminster Presbyterian Church at 2450 E. Ft Lowell Road in Tucson. Arrangements by DESERT ROSE HEATHER.
HUTCHINSON, Mildred "Milly"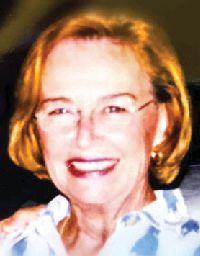 HUTCHINSON, Mildred "Milly"
Our beautiful mother Mildred Ann (Steinmuller) Hutchinson spent the early hours of Easter Sunday, April 21, 2019 arriving in Heaven to join her husband, USAF Major David Don Hutchinson (June 20, 2008). The consummate military wife, Milly was active in the Officers Wives Club, Family Services, and Thrift Shop management while Don was stationed in Sacramento, CA, Wiesbaden Germany, Columbus, MS, and Davis Monthan. In Tucson, Milly obtained her real estate license and was a dynamo agent for Red Carpet Realty and Gil Lamb Construction. Later, Milly and Don both established their namesake realty company, Homes By Hutchinson. Our mom loved to entertain, her culinary skills, her imagination, her innate dramatic style and wicked sense of humor were much appreciated by friends and family. Halloween, her favorite time of year, would have her in costume greeting trick or treaters, with a cackle and a rotten apple in her hand, or maybe something more There were very few dull moments in our home. Her travels took her to 12 countries and 24 states. Yet, visits to Sedona, AZ were too many to count and anniversaries, holidays, family celebrations there resulted in wonderful memories for us all. Our mother was generous and kind. She was charitable. She was strong willed. She was direct, and when she meant business, she meant it. But more than anything in this world, she was loved. She is survived by her daughter, Donna Hutchinson Muri and her husband, Douglas Muri (Tubac, AZ). Her son, David Hutchinson and his wife, Laurie (Kluver) Hutchinson, (Kalaheo, Kauai), and her granddaughter, Riley Hutchinson, (San Francisco, CA). She also leaves behind sister-in-law, Carolyn Steinmuller, Baton Rouge, LA, and brother-in-law, Charles Hutchinson of Baton Rouge. Numerous nieces and nephews and her long time Gulf Park College-Mississippi friend, Olga Svendson also of Baton Rouge. We would like to extend our sincere appreciation to the entire staff of Silver Springs in Green Valley, AZ for the unyielding devotion and care extended to our mom and to Valor Hospice for their support and help through challenging times. Private services to be held at a later date. Arrangements by BRING'S BROADWAY CHAPEL.
JURAHUI-SOICH, Clayton Michael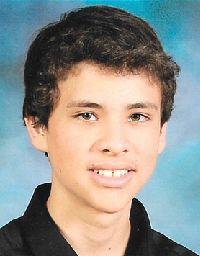 JURAHUI-SOICH, Clayton Michael
age 17, passed away unexpectedly Friday, April 19, 2019. He was born on June 25, 2001 in Tucson, AZ. Clayton is survived by his parents, Michael Soich and Vanessa Jurahui. In addition to his parents, Clayton is survived by his siblings: brother, Jacob Smith and sister, Christina Jurahui; two nieces and two nephews and grandparents, Michael and Regenia Soich and Oscar and Elsa Jurahui to include many other family and friends. Clayton attended Pantano High School in the Vail School District and was loved by ALL who knew him. Viewing will be held on Friday, April 26, 2019 at BRING'S BROADWAY CHAPEL, 6910 E. Broadway Blvd. from 5:00 p.m. - 8:00 p.m. Funeral Mass will be held Saturday, April 27, 2019 at 10:00 a.m. at St. Rita In the Desert Church, 13260 E. Colossal Cave Rd., Vail, AZ.
KANE, Patrick William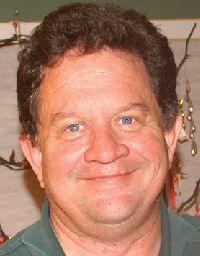 KANE, Patrick William
died peacefully on April 16, 2019 following complications from liver disease. He was born in Portland, OR on January 24, 1955. He grew up in Butte, MT and played for the undefeated Butte Central freshman football team of 1969 before moving to Tucson in 1970. He worked for Safeway for 40 years before retirement. Pat is survived by his son, Rick; siblings, Moe, Mary Ellen (Steve), Jo Anne and Mike (Christie); nieces, Michaela and Mackenzie Kane and nephews, Nick Camferdam, Billy and Logan Kane and Parker and Chad McFadden. Pat is preceded in death by his daughter, Elizabeth Katherine; his parents, William Edward Kane and Mary Anne Ruther Kane; brother, Willie Kane and his favorite cousin, Mark Blinn. Pat lettered in football and track at Salpointe. He was in the National Honor Society and Key Club. Pat played rugby at the UofA. He was an avid Chicago Bears fan and liked hanging out at Margarita Bay. He and Rick enjoyed NASCAR. Pat loved all things Star Trek. We thank Mark Gonzales and his team at Golden Hope for their great care. Peppi's House and the TMC team provided comfort when we needed it. Lifelong friends, Joe Dorgan and Herb Wagner and cousins, Mike Blinn and Johnny Kane supported Pat with visits and encouragement. Please join us at ADAIR FUNERAL HOMES, Dodge Chapel on Saturday, May 25, 2019 at 3:00 p.m. to remember Pat. His ashes will be buried next to his dad in Butte at a later date. In lieu of flowers, consider a donation to El Rio Healthcare, who took such good care of Pat over the last year, or the charity of your choice.
MURGUIA, Porfirio "John"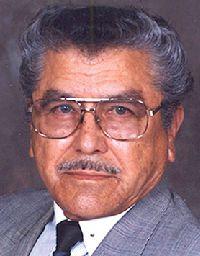 MURGUIA, Porfirio "John"
passed away April 19, 2019, born on August 13, 1931 in Tucson, AZ. Survived by son, Roman; daughter, Elizabeth (Jesus); six grandchildren, brothers, Henry and Fred; sisters, Genevieve, Katherine, Gloria and Stella. Marine, Veteran, retired from Pima County. His life ended happily giving his body and soul to God. Viewing 6:00 p.m. - 9:00 p.m., Friday, April 26, 2019 at MARTINEZ FUNERAL CHAPEL. Mass 9:00 a.m., Saturday, April 27, 2019 at St. Augustine with burial to follow at Holy Hope Cemetery.