In memoriam: Funeral notices, April 25, 2019
Funeral notices for Thursday, April 25, 2019. For more obituaries go to
legacy.com/obituaries/tucson/
In memoriam: Funeral notices, April 25, 2019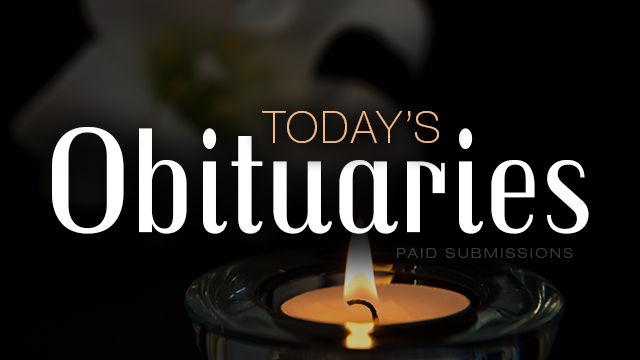 CORRALES, Betty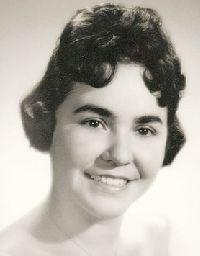 CORRALES, Betty
It is with sadness that we announce Betty, (Beatriz) passed away peacefully Easter morning, April 21, 2019 in the house she loved of almost 50 years, having raised three devoted boys, and a beautiful granddaughter alongside her loving husband Steve of 58 years, only a few miles from the house she grew up. She grew up the youngest of five beautiful children and was by her mother's side up until her passing. Betty grew up a dancer, a piano player, a faithful member of the Catholic Church and wonderful friend to many who have remained in contact with her all these many years. Betty met her soon-to-be husband in 1957. Shortly thereafter she was picked the Cinco De Mayo Queen which was a much spoken of high point during their courting years. She frequented countless softball games, dances and experienced the many wonderful things there are to experience during courtship. She is survived by her loving husband, Steven M. Corrales, Jr. of 58 years. The two spent their first year together in Phoenix but were all-the-while looking forward to their soon-to-come move back to Tucson, - back to the family, - to their friends and city they both loved and cherished. The two had three boys, Steven, Michael and Charles all who still say, "we've been given a Diamond Life". We have been given countless memories of the most lively and high spirited to the simplest and peaceful, all of which will be deeply missed. Our mother was strong, loving, beautiful, fun and funny, - she was our best friend. She will be missed, but she will also be devotedly remembered and emulated, "you taught us things that only you could teach". Betty was grandmother to Maricela Corrales, now 22 years of age, and was a much-cherished part of her life. Her visits with 'nana Betty' were filled with love, friendship and fun. Our beloved Wife, Mother, Grandmother and Friend will have her services on Saturday, April 27, 2019. Her viewing will be at 9:30 a.m. and will have her Rosary at 10:00 a.m. at CARRILLO'S TUCSON MORTUARY. Mass will follow at 11:30 a.m. at Saint Margaret's Church, where she has attended since a child, was married and spent countless joyous church functions. Arrangements by CARRILLO'S TUCSON MORTUARY, INC.
OWEN, Charlene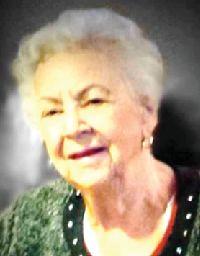 OWEN, Charlene
93, passed away on Easter Sunday, April 21, 2019. She was pre-deceased by her parents; husband, William Eugene Northcutt; husband, Paul V. Owen; daughter, Christine Krok; grandson, Jeffrey Owen; six sisters and three brothers. Charlene is survived by her son, Eugene Owen; daughter, Pauline Lanum; nine grandchildren, 11 great-grandchildren and one great-great grandchild. Charlene was beloved by her family and community. She was a member of Broadway Christian Church until its closing. Graveside Services will be held on Saturday, April 27, 2019 at 10:30 a.m. at South Lawn Cemetery, 5401 S. Park Avenue, Tucson, AZ. The family wishes to thank the wonderful people at Elmcroft Assisted Living and the staff of TMC Hospice for her care. In lieu of flowers, donations can be made to Gospel Rescue Mission or the Tucson Community Food Bank. Arrangements by ADAIR FUNERAL HOMES, Dodge Chapel.
SWEAT, Brice McKinley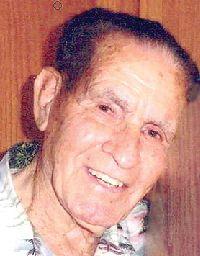 SWEAT, Brice McKinley
98, born in Sharps Chapel, Union County Tennessee went to be with the Lord on April 20, 2019 in Tucson, AZ. Brice was a World War II Veteran. He was a mining supervisor for Cypress Pima Mines. He was a 32nd Degree Mason with his Lodge in Petros, Tennessee. He belonged to the Sabbar Shrine Temple after moving to Tucson and also The American Legion. Survived by his daughters, Lillian Sweat Lester, Vivian (Warren) Athey; brothers, Houston and Verlin; sisters, Minnie White and Lucy Sweat; five grandchildren, 11 great- grandchildren, and numerous nieces and nephews. Preceded in death by his loving wife, Jimmie Wilson Sweat; daughter, Doris (Jay) Price; mother, Tennie Longmire Sweat; father, George T. Sweat; brothers, Cloman, Hubert, Emmet, Jesse and Howard; sisters, Elizabeth Harmon, Orpha Holloway, Bonnie Jones and Stella Davis. Visitation was held Wednesday, April 24, 2019 at EVERGREEN MORTUARY. Funeral Service will be held at 10:00 a.m., Thursday, April 25, 2019 at Casas Adobes Church. 10801 N. La Cholla Blvd., Tucson, AZ 85742.
VAN ALYEA, Ann Louise
VAN ALYEA, Ann Louise
92, passed on April 3, 2019, peacefully and from natural causes. Born in Chicago, IL, Ann earned two University degrees, travelled the world, was an executive at IBM, and taught at UCLA. President of many clubs and charitable organizations. Ann also founded a thriving meditation group. Ann is survived by two sons, Thomas and Jeffrey; three grandchildren, Stephanie, Dominick and Andrew. Predeceased by her two husbands, Jack and William, and her daughter, Star Ann. She will be missed and loved. Arrangements by OASIS CREMATION.
YOUNG, Shurdan David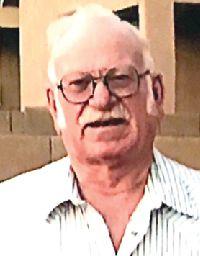 YOUNG, Shurdan David
David age 74, peacefully left this world on April 20, 2019 at his home surrounded by his loving family. He was born September 15, 1944 in Jefferson, Iowa and moved to Marana, AZ in 1952. Son of Shurdan and Vava Young. Graduated from Marana High school in 1963. Devoted worker for the copper mines and later retired from Tucson Rock and Sand. David's love for life and family was unquestionable. His passions included family, quail hunting, country dancing, watching sports, his bird dogs and many endless conversations. David had a charming and witty sense of humor that shone through even during his struggles and failing health. He has touched many people with his kindness and selflessness. A part of him will remain in us forever. A good man that will be truly missed. David will be lovingly remembered by his mother, Vava; sister, Norma; brothers, Charles (Diana), Tommy (Jo), lifelong friend and brother, Guy (Judy); children, Chuck (Kim), Wade (Bert), Doug (Kellee), Sheila and Jenny (Joe); 22 grandkids and 20 great-grandkids, along with loving and loyal friends. A Memorial Service will be held at Oro Valley United Church of Christ, Saturday, April 27, 2019, at 2:00 3:30 p.m., 1401 E. El Conquistador Way. In lieu of flowers, please consider donations to Oro Valley United Church of Christ. Arrangements by ANGEL VALLEY FUNERAL HOME.