In memoriam: Funeral notices, April 7, 2019
Funeral notices for Sunday, April 7, 2019. For more obituaries go to
legacy.com/obituaries/tucson/
In memoriam: Funeral notices, April 7, 2019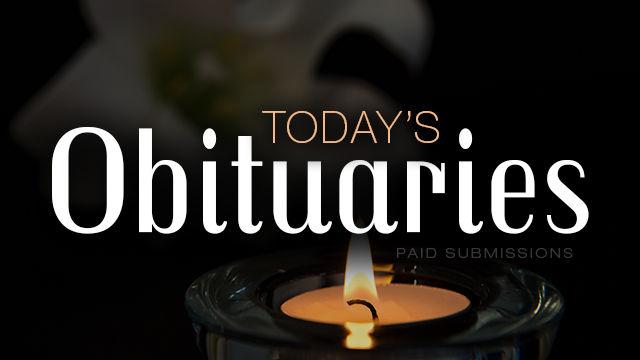 BENITES, Patrick "Pat"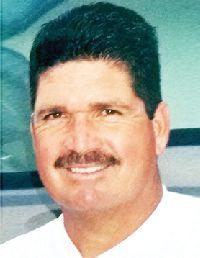 BENITES, Patrick "Pat"
passed away on Saturday, March 30, 2019, in Tucson, Arizona. He was 61 years old. Born in Tucson on March 18, 1958, Pat graduated from Rincon High School in 1976. He played both football and baseball in high school and accepted a baseball scholarship to Pima Community College after receiving All-City honors his junior and senior years. He played at Pima for two years before continuing his baseball career at Emporia State University in Kansas. He later transferred to the University of Arizona where he graduated with both a bachelor's degree in business administration and a master's degree in education. Shortly after graduation he married his high school sweetheart, Tamia Boule, on December 27, 1982. They started dating when she was 13 and he was 14. They were together a total of 46 years and married for 36. They were each other's first and only love. They had two children together, Brad and Polly and four grandchildren, Cali, Katelyn, Jacob and Ollie. Pat loved his family more than anything. Pat began his career as a teacher, spending seven years teaching and coaching both football and baseball at Desert View High School and Pueblo High School. He later switched careers and became a firefighter with the Tucson Fire Department, retiring in 2007. Pat was an avid golfer who passed down his love for the game to his children and grandchildren. He enjoyed spending time watching golf and following the Arizona Wildcats' football and basketball programs. Pat will be remembered for his kind heart, his generosity, and his unwillingness to ever accept "no" as an answer when he'd offer you a drink or a snack. Pat is survived by his wife, Tamia; his children, Brad Benites (Beth) and Polly Mayfield (Elliot); his grandchildren, Cali (10), Katelyn (7), Jacob (3), and Ollie (2); his sister, Mary Alice Serna (Albert); his brother, Bobby Benites and nieces and nephews. He is preceded in death by his beloved sister, Carol Molina (Jim); brother, Dale Benites; parents, Natalie and Dale (Ernie) Benites, and many of his closest friends. Pat's Funeral will be held at Pantano Christian Church at 10:00 a.m. on Friday, April 12, 2019. In lieu of flowers, his family asks that donations be made to Axes in Arms/Embers of Hope, 300 S. Fire Central Place, Tucson AZ 85701. Arrangements by ANGEL VALLEY FUNERAL HOME.
BRODZINSKI, Frank W.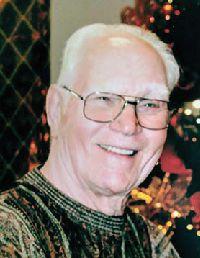 BRODZINSKI, Frank W.
Our beloved PopPop, husband, father, grandfather, and great-grandfather, passed away unexpectedly on March 30, 2019. Frank had just celebrated his 80th birthday on March 9th with a surprise party at home that included his children, grandchildren and first great-grandchild. Frank was born in Newark, New Jersey to Hedwig (Pawlicki) and Frank Brodzinski. The family moved to Short Hills, N.J., and Frank graduated from Seton Hall Prep and Seton Hall University. On May 5, 1962, Frank married his love, Elaine (Criblet). In 1976 they packed up their four children and moved to Tucson, then settled in Oro Valley, AZ. Frank retired from the State of Arizona Dept of Revenue in 2001 and spent many happy years enjoying family and friends. Much of his early retirement time was spent compiling family history enjoying the challenges and successes along the way. Frank and Elaine loved to travel and were able to see much of the U.S., Europe (including visiting family in Poland), river cruising, and trips to Las Vegas for special occasions. Frank is survived by his wife, Elaine; son, Walter Brodzinski (Denise); granddaughter, Jessica; grandson, Jacob; son, Steven Brodzinski (Azucena); grandson, Mark; son, Edward Brodzinski; granddaughter, Kaylee and great-grandson, Kayden; daughter, Christine Ogden; granddaughter, Alyssa and his special buddy, Lucydoodle. No services are planned at this time, but a Celebration of Frank's Life will be held in the future. He will be greatly missed. Arrangements by VISTOSO FUNERAL HOME.
CARLISLE, Gisela M.
CARLISLE, Gisela M.
83, of Coronado passed away peacefully in her home on March 8, 2019. Gisela was born in Stuttgart, Germany, in 1935 to Georg and Margarethe Mannhardt. In 1959 she was married to James H. Carlisle in Stuttgart, then moved to Denver, Colorado, in 1960, where Jim completed medical school and Gisela managed the household, and where her three children, George, Julia, and David were born. After raising their family and moving several times, Gisela and Jim finally settled in Coronado and resumed their association with the Navy. After Jim retired they enjoyed traveling together and their life and friends in Coronado. She was predeceased by her husband, Jim; daughter, Julia and brother, Werner Mannhardt of Detroit, MI. She is survived by her sons, George of Tucson, AZ, and David of Riverside, CA; a sister, Margret, of Cheyenne, WY, and a sister-in-law, Virginia (Rick) of Sacramento, CA. The Carlisle family is grateful for the loving caregiving provided by LuAna, Norma, and especially her main caregiver, Courtney. In addition, thank you to the entire congregation of The Coronado Community Church for their support in this difficult time. In lieu of flowers, please make any donations to Doctors Without Borders or local community charity.
CHESSER, Lucille E. "Lu" 2/25/1925 - 3/24/2019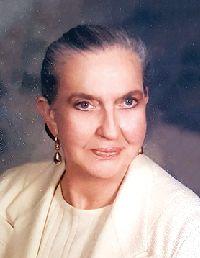 CHESSER, Lucille E. "Lu" 2/25/1925 - 3/24/2019
A prominent Tucson resident for 70 years and a driving force in real estate for three decades, died in her sleep on March 24th. Born in Wyanet, IL to Alice and George Edminster and graduated from Wyanet HS in 1942. Lu is survived by two brothers, Warren (Beverley) and Lowell (Linda); three sons, Alan (Sharyn), Christopher and Steven (Denise); four grandchildren and three great- grandchildren. She and her late husband, Ian, moved to Tucson from Chicago in 1949 to establish his medical practice at Thomas-Davis Clinic. Lu held leadership positions in women's groups and volunteer organizations and was an active patron of Tucson arts and UofA athletics. She was a nationally recognized dog breeder and became one of Tucson's best- known realtors. Hank Amos, owner of Tucson Realty and Trust, refers to Lu as the "Queen of Tucson luxury real estate". Her ashes will be interred at St. Philip's in the Hills Episcopal Church. Arrangements by ADAIR FUNERAL HOMES, Dodge Chapel.
GARRETT, Bruce Thomas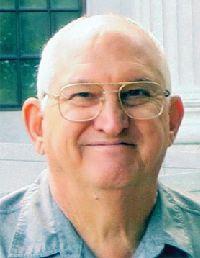 GARRETT, Bruce Thomas
Long time Tucson resident Bruce Thomas Garrett, 69, passed away suddenly from a heart attack on Sunday, March 31, 2019. He is survived by his wife of 36 years, Kathy Garrett, as well as many family and friends. Bruce was born in Albuquerque, New Mexico. He graduated with a Bachelor of Science Degree from the University of New Mexico in 1972, received his Masters in Engineering from the Colorado School of Mines in 1981, and was certified as a Professional Engineer in Colorado in 1985 and Arizona in 1999. As an engineer he worked in the petroleum industry and, in Tucson, on municipal water treatment. He had many unique projects such as water treatment for cruise ships and developing a water purifying lifestraw. In his spare time, Bruce enjoyed mentoring young people through the Big Brother Program and Up With People. After retirement he became involved with Sabino Canyon as a Naturalist, teaching children about the canyon as well as leading adult hikes discovering the geology of the area. During the last 11 years, he and Kathy traveled the world extensively throughout more than 50 countries. Bruce's sense of humor always allowed for puns, glib comments and laughter amongst his friends, family and their many world travel companions. He enjoyed life to the fullest even when faced with health issues that never slowed him down. There will be a celebration of life in Bruce's honor later in April. Donations in Bruce's honor can be sent to Friends of Sabino Canyon or Arizona Theatre Company. Arrangements by HUDGEL'S SWAN FUNERAL HOME.
HARMAN, Anne S.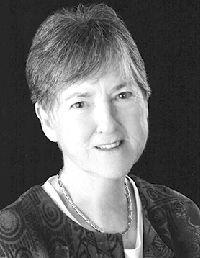 HARMAN, Anne S.
80, of Tucson, Arizona died March 31, 2019. She is survived by her husband of 59 years, Jefferson "Jeff" H. Harman and two sons, Dr. Jefferson H. Harman MD (Jay), and Christopher S. Harman Esq. (Chris), and six grandchildren. Family and friends miss her tremendously. Services will be held at 11:00 a.m., Friday April 12, 2019 at Christ the King Episcopal Church. A reception at the Church will follow. Please make a donation to Christ the King Episcopal Church rather than flowers. Arrangements entrusted to DESERT SUNSET FUNERAL HOME, 520-297-9007.
KELLY, James Michael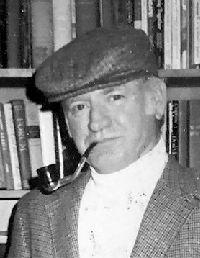 KELLY, James Michael
passed peacefully Saturday, March 30, 2019. Jim was born on July 11, 1932 to John Kelly and Winifred Beirne of Pawtucket, Rhode Island. He is preceded in death by his siblings, John, Bernard, Patricia and Frank. He is survived by his wife of 57 years, Catherine "Katy" (Igo) Kelly and their three children, Patrick (Erin), Michael and Timothy (Karen). Jim was a proud grandparent to Rogue, Mila, Franklin and June, and foster parent to Richard Fisher and Danny Teachner (predeceased). Jim served in the Korean War for the U.S. Navy on the USS Robinson from 1951-55. He moved to Tucson in 1956 to attend the UofA on the G.I. Bill and built a life that he loved here in the desert. Jim worked as an architect with Pima County for 29 years, retiring in 1989 as Director of Facilities. His retirement was lived out fully, in part by opening Kelly's Whistle Stop B&B with Katy in Dragoon, AZ. Jim gave back to the Tucson community in many ways. He was a founding board member of the Tucson Community Development & Design Center, serving communities in need throughout the city. He was a member of the Southern Arizona chapter of American Institute of Architects. He volunteered at the Amerind Museum, the Postal History Foundation, and the Cochise County Historical Society. He was a master tinkerer, crafting everything from poetry to birdhouses. Jim has touched many during his lifetime with his humor and generosity. He made and gave away hundreds of walking sticks that can be seen on trails throughout the world. Jim was a loving husband, father and friend. He will be missed dearly. In his own words, he's now on his "last and final excursion, to the place we'll all go for certain." In lieu of flowers, please donate to Tarahumara Children's Hospital Foundation or the Postal History Foundation. Funeral Mass at St. Joseph's Catholic Parish, 215. S. Craycroft Rd., at 10:00 a.m., Wednesday, April 17, 2019. Celebration of Life Party at Tucson Botanical Gardens, 2150 N. Alvernon Way, at 5:30 p.m., Thursday, April 18, 2019. Those attending are invited to bring something Jim made to share. Arrangements by ADAIR FUNERAL HOMES, Dodge Chapel.
KOFFLER, Phyllis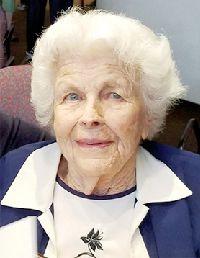 KOFFLER, Phyllis
Phyllis died peacefully on March 31, 2019 at the age of 97. She was preceded in death by her husband of 71 years, Dr. Henry Koffler, President Emeritus of the University of Arizona. The Kofflers together were a shining civic presence in Tucson as well as the founders of Academy Village and the Arizona Senior Academy, a lifelong learning institution in Tucson. Phyllis was born on June 5, 1921 in Maumee, Ohio near Toledo. Her mother was Josephine Frazier and her father was Charles Pierson. She moved to Tucson in her high school years where she attended both St. Joseph's Academy and Tucson High School from which she graduated in 1939. She was also a graduate of the University of Arizona where she studied both French and Library Science. Phyllis' two great loves after her husband whom she married in 1946, were the performing arts and dogs. Until the very end of her life, she attended weekly concerts at the Academy, and entertained dogs of all shapes and sizes that belonged to the myriad of visitors who came to see her on a daily basis. Due to Henry Koffler's career as a force in education, the Kofflers spent many years in the mid-west (Purdue University in West Lafayette, Indiana and at the University of Minnesota) where Phyllis hosted weekly gatherings of her husband's students as well as world class performers such as James Earl Jones, Marian Anderson, Victor Borge and the Bolshoi Ballet. In addition to being an exquisite hostess, Phyllis was an avid raconteur and had a razor sharp wit. Her wonderful voice and laughter are signs of her zest for life and will linger in the air for the many, many people who loved and knew her well. In June there will be a Memorial gathering at the Arizona Senior Academy. Donations in Phyllis Koffler's name can be made to the Henry and Phyllis Koffler Prizes at the UA Foundation, to the Arizona Senior Academy, or to a charity of your choice. Arrangements by BRING'S BROADWAY CHAPEL.
LONG, Keith R., Ph.D. 4/30/1957 - 3/29/2019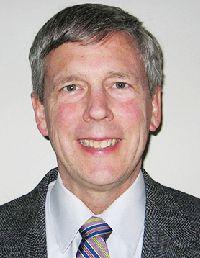 LONG, Keith R., Ph.D. 4/30/1957 - 3/29/2019
Keith Richard Long passed away in the presence of his devoted wife, Kay in Tucson from complications related to colon cancer. Keith loved the Lord Jesus and he loved his wife, Kay as Christ loved the church and gave Himself for her. Born to Walter A. Long and Edith Berridge in Wichita Falls, Texas, Keith grew up in Santa Clara, California and graduated from University of California Santa Cruz with a double major of a B.S. in Earth Sciences and a B.A. in Political Economy (1979). He completed his M.S. in Geoscience at University of Michigan (1984), and his Ph.D. in Mineral Economics at The University of Arizona (1988). He married Kay Ellen Lindley in Tucson on October 2, 1999. Keith joined the U.S. Geological Survey in Tucson in 1988, to work in the Center for Inter-American Mineral Resource Investigations where he participated in cooperative studies in Central and South America, especially Mexico and Bolivia. Keith devoted his career to studying mineral resources and specializing in the economic aspects of mineral resource assessment. Focus of his research in recent years included work on the economics of porphyry copper deposits, economic filters for evaluating mineral deposits, the environmental aspects of historical mine tailings, and characterization of rare earth element deposits and significant metal deposits of the U.S. He wrote over 100 publications ranging from country-specific studies of the mineral resources of Bolivia and the United States to work identifying and classifying abandoned mines in California (upcoming). Keith also published an English-Spanish dictionary of mining and geologic terms. He ended his career as a Research Specialist in rare earth minerals. He was active in professional societies including the Society of Economic Geologists, Arizona Geological Society, the Mining History Association, and the International Assoc. of Mathematical Geologists where he served as Editor for Natural Resources Journal. He presented numerous, well-researched talks on minerals and mining history. Keith was an intelligent, thoughtful, kind, godly person with a quiet sense of humor. An avid reader, he was interested the natural sciences, history (especially world history, technology, military, mining, Biblical archaeology). He was respected and endeared by his colleagues and friends. His Christian faith and love of the Scriptures buoyed him during his illness and he was grateful for the prayers and support of his faith family. Predeceased by his mother and brother-in-law, David Lindley. Keith is survived by wife, Kay; his father, sisters, Suzanne Long Huntington (Steve) of San Jose and Karin Long Schubert (Alex) of Granite Canyon, Wyo.; brother, Walter Scott Long (Maria) of Fremont, Calif.; nephews, Andrew and Brian Long and brother-in-law, Delvin A. Lindley of Tucson. Memorial service: 2:00 p.m., Sunday, April 14, 2019 at Grace Community Church, 9755 N. La Cholla Blvd., Tucson. In lieu of flowers, memorial donations in Keith's name may be made to Tucson Gospel Rescue Mission or the Mining History Association. Arrangements by MARANA MORTUARY & CEMETERY.
MAGYAR, Mark Elliot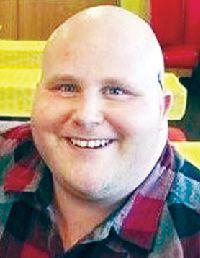 MAGYAR, Mark Elliot
29, of Tucson, passed unexpectedly April 1, 2019. Mark was born March 23, 1990 to Brian Magyar and Jackie (Derby) Gallagher in Tucson, AZ. Mark was working as a Paramedic with the Sahuarita Fire Department. Mark truly lived life to the fullest, he loved to spend time with friends, family, nieces and nephews and playing practical jokes on those he loved. Mark made sure everyone around him left with a smile on their face. Mark will forever be missed by Brian Magyar, Jackie (Robert) Gallagher, Jennifer (Thomas) Elliott, Melissa (Rusty) Christensen and Joseph (Ashley) Magyar and his many nieces and nephews. A Celebration of Life will be held Thursday, April 11, 2019 at 4:00 p.m. at Ironwood Ridge High School Auditorium. In lieu of flowers, please make a donation in Mark's name to the Emerge! Center Against Domestic Abuse on their website www.emergecenter.org. Arrangements by ADAIR FUNERAL HOMES, Avalon Chapel.
MCWILLIAMS, Saba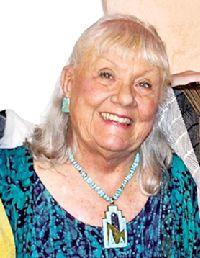 MCWILLIAMS, Saba
Saba McWilliams brought a sense of joy, passion and commitment to her family, friends, and colleagues in all her endeavors. She passed away peacefully on April 2, 2019 in Santa Fe at age 82 after a courageous battle with breast cancer. Saba was born March 3, 1937 in Lake Forest, Illinois and was a graduate of Sarah Lawrence College. Professionally she devoted herself to the arts working for conductor Thomas Schippers and arts organizations including the Metropolitan Opera, New York City Opera, Santa Fe Opera, San Francisco Opera, San Diego Opera and the Tucson Symphony. Saba is survived by her sisters, Barbara Chamberlin of Santa Fe and Susan Schoenfeld of Ingleside, Illinois; niece, Anne Chamberlin Siler, of Grand Junction, CO; nephews, David Alexander Chamberlin and Charles Edward McWilliams. At her request, there will be no memorial but friends are invited to make charitable contributions in her name to the Santa Fe Community Foundation or a nonprofit of your choice.
MOLLOY, Craig W.
MOLLOY, Craig W.
passed away March 27, 2019 after a year of combatting pancreatic cancer, four days after his 57th birthday. Craig was the owner and founder of Judicial Courier, which began as Craig W. Molloy & Associates in 1987. The firm served legal papers on behalf of many local clients. A Tucson native, Craig attended Peter Howell Elementary, Alice Vail Jr. High, Salpointe High School, and the University of Arizona, where he earned a degree in business. He enjoyed the camaraderie and competition of sports, and developed many great friendships playing badminton, tennis and pool. Craig is pre-deceased by his parents, Judge John F. Molloy and Josephine Alexis Molloy, and by one sister, Eva Jo (Horst) Bansner. He is survived by sisters, Marjorie (Michael) Letson and Karen (Joel) Sebring, and brothers, John J. Molloy and Thomas A. (Andrea) Molloy MD. He also is survived by 15 nieces and nephews, Kai Bansner, Joline Riddle, Joseph Letson, Jessica Hamilton, Eva Letson, Leif Bansner, Clay Letson, Nick Letson, Nathan Letson, Josephine Sebring, Dascha Letson, Eva Molloy, Alexis Molloy, Charlotte Molloy and Josie Molloy. Craig was active in their lives, celebrating milestones and holidays with his beloved relatives. Join us to celebrate his life on Saturday, April 20, 2019 at 1:30 p.m. at Christ Presbyterian Church, 6565 E. Broadway.
MURRAY, Helen Marjorie Keen (Mom) July 24, 1923 - March 26, 2019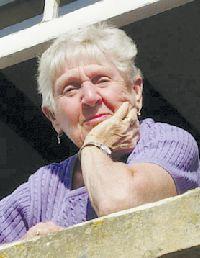 MURRAY, Helen Marjorie Keen (Mom) July 24, 1923 - March 26, 2019
We are sad to report that our mom, Helen K. Murray, passed away on March 26, 2019, but we are happy that she was able to live a very active and full life up until just a few years ago. Our mom is survived by her two sons, Richard (Bobbie) and Tim, and her two daughters, Rebecca (Frank) and Cynthia, and a number of grandkids, great- grandkids, and one great-great- granddaughter. She was preceded death by her husband, Dick; our sister, Martha and our brothers, John and Kevin. Our mom was born in Chipping Camden, England, in 1923, and her mother brought her and her brother, Paul, to the United States in the early 1920's shortly after her artist/father, Edgar Keen, came to the United States to work. The Keen family had to move around a lot during mom's early years because of our grandfather's work as a wood and stone carver, but they finally were able to settle in beautiful Warner, New Hampshire where our mom lived until she graduated from high school. After finishing high school, our mom went to nursing school at Mary Hitchcock in Hannover, New Hampshire. While attending nursing school she met our father, Richard (Dick) Y. Murray. Our dad was a student at Dartmouth College in Hannover and he was also our mom's first patient. After getting engaged, our folks move to Tucson and were married at St. Peter & Paul Church, and ended up purchasing a home in the Sam Hughes neighborhood near the UofA where they raised us kids. We felt we were very lucky to have a stay-at-home mom while we were growing up. Once the baby of the family (Kevin) started high school our mom went back into nursing. After going back into nursing she went to work at University Hospital (Now Banner) working in the newborn nursery where she had the opportunity to care for three of her grandchildren that were born at the hospital. Mom had many fond memories of the many summers she spent in Estes Park, Colorado, vacationing with our dad, and the family vacations we had touring in Mexico and staying on a farm in Mexico near Saltillo. She also loved to reminisce about the experience of living in San Pedro Sula, Honduras, during the years our dad worked for the US Government. A number of us had the good fortune to travel with our mom on trips to Europe and New Zealand, and to go with her to her home town of Chipping Camden while visiting England. Quite a few of us also had the chance to accompany her to New Hampshire for her get-togethers and visits with her high school classmates. While on these trips to New Hampshire we always included side trips with our mom to the surrounding States in New England. We're sure most folks who knew her would agree that our mom was a real character, and that she was a person that always spoke her mind. Our mom was a strong woman in many ways and always seemed to know how to face adversity. We will always be grateful for the care that our mom gave our father who was seriously affected by polio for most of his life. We're going to miss you mom, but we will always be thankful that you had many years of good health and happiness and for being our mom. Visitation: Wednesday, April 3, 2019, 5:00 p.m. - 8:00 p.m. with a Rosary recitation at 7:00 p.m. at ADAIR FUNERAL HOMES, Dodge Chapel, 1050 N. Dodge Blvd., Tucson, AZ, 85716. Funeral Mass Thursday, April 11, 2019 at 11:00 a.m. at St. Ambrose Church, 300 S. Tucson Blvd. Interment will follow at South Lawn Cemetery, 5401 S. Park Ave., Tucson, Arizona.
RAMIREZ, Carmen M. 8/1/1924 - 3/24/2019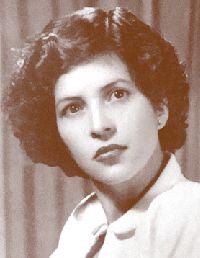 RAMIREZ, Carmen M. 8/1/1924 - 3/24/2019
Beloved, beautiful mother and the heart of all six sons, three daughters, grandchildren and great-grandchildren. Preceded in death by her dear husband of 75 years, Henry G. Ramirez. Memorial Services will be held at 11:00 a.m., Thursday, April 11, 2019 at Santa Cruz Church. Mom, your eternal love will live in our hearts forever, and be missed immensely.
SEDER, Ruth S.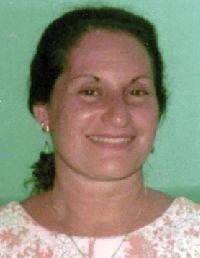 SEDER, Ruth S.
98, of Tucson, AZ passed away at home April 3, 2019. She is preceded in death by her husband of 70 years, Robert Seder. Survived by David, Dede (Lee Max), Jim (Rosalee) and Lauren; 12 grandchildren, 21 great-grandchildren and one great-great-grandchild. Graduated from Boston University, was Red Cross Assistant VP Water Safety, first woman VP on the board of Temple Reyim, Newton, MA., and Insurance Broker. In lieu of flowers, donations may be made to American Cancer Society. Arrangements entrusted to DESERT SUNSET FUNERAL HOME 520-297-9007.
SHEMWELL, Max O., Jr.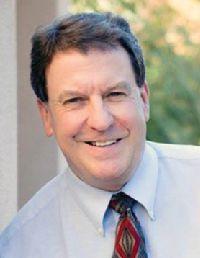 SHEMWELL, Max O., Jr.
61, of Marana, died March 28, 2019 of complications after surgery for a benign brain tumor. He is survived by his wife, Elizabeth (Rodriguez); daughter, Eliza, 23, of Flagstaff and son, Ryan, 21, of Tucson. Other survivors include brother, John (Patricia), of San Diego and sisters, Susan (Joseph) Swickard, of Grosse Pointe, MI and Amy (Daniel) Erickson, of Interlaken, N.Y. He is also survived by sister-in-law, Edidtsa (John) Michel, of Tucson, and brother-in-law, Jesse (Jacque Salgado) Rodriguez, of Chandler. Born in Doniphan, Mo., Shemwell was a 1982 graduate of the University of Arizona and a partner in Tucson Insurance Associates. He was an avid mountain biker and advocate for the desert and natural resources. His wife Elizabeth, an educator with the Marana Unified School District, said Max had a big heart. He would do anything for anybody and knew he was surrounded by love. A family remembrance was held at his home. Arrangements through CARRILLO'S TUCSON MORTUARY.