In memoriam: Funeral notices, April 14, 2019
Funeral notices for Sunday, April 14, 2019. For more obituaries go to
legacy.com/obituaries/tucson/
In memoriam: Funeral notices, April 14, 2019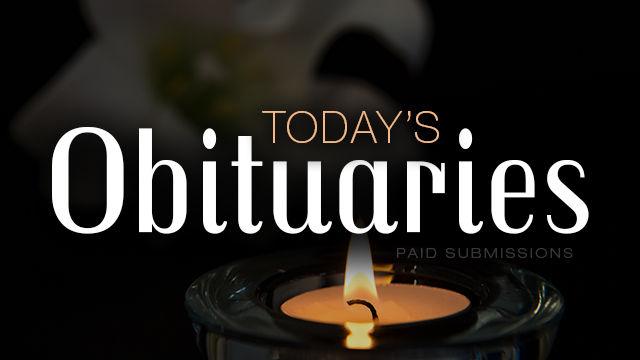 BACKMAN, Bryce Joseph "Master Chief"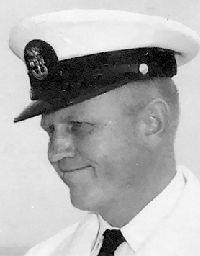 BACKMAN, Bryce Joseph
"Master Chief"
Bryce Joseph Backman, 83, of Tucson, AZ. (Marysville, WA.), born in Saskatchewan, Canada, May 14, 1935, passed away peacefully on April 8, 2019. Preceded in death by his wife and the love of his life of 41 years, Lavern M. (Hartman/Gullette) Backman; daughter, Susan B. (Backman) Hudgens; brother, John P. (Jack) Backman; parents, Walter T. and Birdeen V. Backman. Serving his country for over 30 years, enlisted in the USN 1952 retired 21 years USN Master Chief Petty Officer E-9, throughout his naval career he served on the USS McGowan, USS Jenkins, USS Braine, finishing his service in 1987 with the DoD at Jim Creek Naval Radio Station Oso, WA. The Master Chief and his beloved Lavern became snowbirds and relocated from Washington state to Tucson, AZ. They were active members of the AMVETS 770. He leaves behind his children, step-children, grandchildren, great-grandchildren, nieces, and his dear friends at the AMVETS. "Fare winds and following Seas" Graveside Service with Military Honors at Marana Veteran Cemetery, Thursday, April 18, 2019 at 11:00 a.m. Arrangements entrusted to ANGEL VALLEY FUNERAL HOME, 520-327-6341.
BARROW, Sandy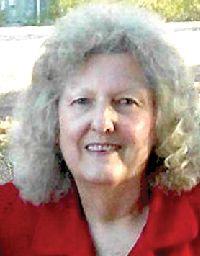 BARROW, Sandy
born on August 14, 1943 passed away peacefully surrounded by her family on April 8, 2019. She is survived by her husband, Terry; children, Lynn (Russ) Akens, Pamela (Mike) Barrow-Wallace and Thomas Barrow (Olivia); grandchildren, Ione, Matthew, April and Dakota and five great- grandchildren. In lieu of flowers, donations can be made to any charity. Funeral Services will be on Monday, April 15, 2019 beginning at 11:00 a.m. at EAST LAWN PALMS MORTUARY.
COLE, John "Jack" Robert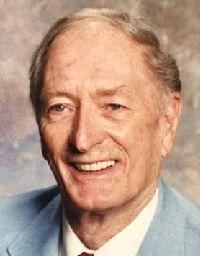 COLE, John "Jack" Robert
A very kind, gentle man, loving husband and father passed away at the age of 90, at home surrounded by his family on Saturday, March 30, 2019. Jack was born in Alamoso, CO on January 15, 1929, where he lived till he was nine. His family then moved to Phoenix, AZ. In school he was a bandleader. Jack graduated from ASU with an Aeronautical Engineering degree then went on to law school at UofA. His love of flying awarded him a career as a pilot for the United States Airforce, Army National Guard, TWA, Intermountain Aviation and US Customs. His favorite place to be was at the "Cole's Aspen Retreat" in Greens Peak Hideaway in the White Mountains of AZ. Jack was preceded in death by his parents, Jack and Arabelle Cole; his sisters, Bette Hood and Cleo Taylor. He is survived by his wife, Delores; his three children, John Cole, Pamela Balentine and Laura Kelsey; sons-in-law, Jerry Kelsey and Terry Balentine; daughter-in-law, Bridgette Cole; grandson, Jarrett Kelsey; granddaughters, Melissa Nowinski, Nicole Kelsey, Brooklyn Cole and one great-grandchild on the way. A Celebration of Life will be held on Friday, April 26, 2019 at 2:00 p.m. at St. Marks United Methodist Church, 1431 W. Magee Rd., Tucson, AZ 84704. Reception to follow. Those who so desire may make a donation in Jack's name to Disabled American Veterans. Arrangements by VISTOSO FUNERAL HOME.
DUPONT, Joseph Jr.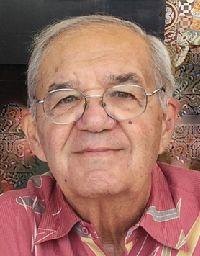 DUPONT, Joseph Jr.
L/Col Joseph DuPont Jr., USAF (Ret) passed away April 6, 2019, at Casa de la Luz, Tucson. He was a quiet and generous man who, above all, loved his wife, his children, and his country. He is survived by his wife of 56 years, Carolyn; his three children, Shelly, Shanna Garbooshian (Mike) and Daniel; and one granddaughter, Emily Garbooshian. Born April 9, 1935, he grew up in a close-knit Italian family in Bristol, RI. He worked during high school and college for his father's trucking company, DuPont Express, as well as for Narragansett Brewery. After graduating from Colt High School he attended Brown University and graduated in 1957 under the ROTC program. He then began his 28 year career as an Air Force pilot flying everything from jets (T-33 and T-37) to props (Gooney Bird) to helicopters (Huey). He married Carolyn Mansfield at Vance Air Force Base Chapel, Enid, Oklahoma, in 1963. Joe served tours in both Korea and Vietnam and was awarded combat medals from both the United States and the Republic of Vietnam. He was awarded the Bronze Star, Meritorious Service Medal w/1 device, Air Medal w/2 devices, AF Longevity Service Award Ribbon w/5 devices, Vietnam Service Medal, and Republic of Vietnam Gallantry Cross w/1 device. January 31, 1985, he retired as a Lt. Col. at Davis Monthan AFB. After retirement he worked at Loews Ventana Canyon for 12 years where he made many life-long friends. During that time he and his wife enjoyed multiple trips to Hawaii, France, and Italy. He loved doing daily crossword puzzles, Sudoku, and reading copious amounts of mysteries by numerous authors, both American and foreign. Joe considered himself "just an average Joe who got damned lucky". Funeral Mass will be at St. Thomas the Apostle Church, Tuesday, April 16, 2019 at 9:30 a.m. Burial will follow at Eastlawn Cemetery. Arrangements by DESERT ROSE HEATHER MORTUARY.
EBERT, Joan Ella (Brown)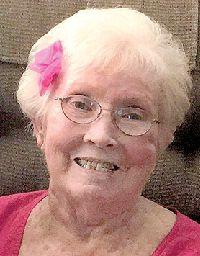 EBERT, Joan Ella (Brown)
87 passed away April 6, 2019 surrounded by her family. She is survived by her husband, Dick and her three daughters, Kathryn, Mary and Joan, their husbands, six grandchildren and eight great-grandchildren. Joan was preceded in death by her son, Richie and grandson, Stephen. Joan was born and raised in Lordsburg, NM and attended the UofA where she met and married Dick. She taught high school English and Drama at Marana and Amphi High Schools. Joan was a member of Grace Luther Church and her Memorial Service will be held there at 2:00 p.m. Saturday, April 20, 2019. In lieu of flowers, donations may be sent in her name to a charity of your choice. Arrangements by OASIS CREMATION & FUNERAL CARE.
FELDSIEN, Thomas Joseph
FELDSIEN, Thomas Joseph
78, passed away from this earthly life on March 29, 2019. He was born in Redfield, South Dakota to Ted and Mary Anne Feldsien. He served in the U.S. Navy. He was a high school art teacher in District 214 (Buffalo Grove and Wheeling High Schools) in the Northwest Chicago suburbs for 34 years. He and his wife, Mary moved to Tucson following retirement in 2001. He lived in an HOA community where he taught sculpture to the residents for 14 years and played golf as often as he could. He was preceded in death by his parents and two siblings, Judy and Janet. He is survived by his wife, Mary (Bryden) of 55 years and his children, Thomas Matthew Feldsien and Laura (Douglas) Berman; grandchildren, Ellen and Jack Feldsien, Michael and Timothy Berman; siblings, Pat Feldsien, Rosella Ryan, Eugene Feldsien (Betty), Sue Mlynczak and Robert Feldsien (Gina). A Celebration of Life Memorial Service will be held in the Ballroom at The Highlands at Dove Mountain, 4949 W. Heritage Club Blvd., Marana, AZ on Thursday, May 2, 2019 at 3:00 p.m. In lieu of flowers, memorial contributions may be made to the Tucson Museum of Art or the Community Food Bank of Southern Arizona, Marana. Rest in peace with those who have gone before you. We will remember your happy face always looking for fun, the twinkle in your eyes, and your loving soul forever. Arrangements by THE NEPTUNE SOCIETY.
FISCHELLA, Ray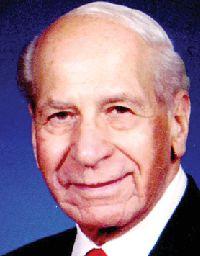 FISCHELLA, Ray
95, passed away April 6, 2019. He is survived by his children, Bob (Chris), Tom (Janet) and Lynn (Craig); six grandchildren and four great-grandchildren. Married 72 years, his wife Jo passed in 2018, and son Michael, in 2017. Ray joined the US Army during WWII and fought in the Philippines. He was awarded the Bronze Star for heroism, and earned two Purple Hearts. Ray and Jo were avid square dancers and round dance dancers. Ray was an active St. Joseph Catholic church volunteer and Council Member for decades. Visitation will be on Monday, April 15, 2019 from 5:00 p.m. - 8:00 p.m. with the Rosary recited at 6:00 p.m. at BRING'S BROADWAY CHAPEL, 6910 East Broadway Boulevard, Tucson. Funeral Mass will be offered on Tuesday, April 16, 2019 at 10:00 a.m. at St. Joseph Catholic Church, 215 South Craycroft Road, Tucson. Entombment with military honors to follow in Holy Hope Cemetery, 3555 North Oracle Road, Tucson.
HINDERAKER, Laura Dixon

HINDERAKER, Laura Dixon
passed away on April 8, 2019. Laura was fond of saying she lived a wonderful life. She did indeed. Born August 13, 1928 in Fargo N.D., Laura attended Fargo Central H.S., Monticello College, and the University of Wisconsin, Madison. Summers were spent as a bugler at Camp Trowbridge. Upon graduation she bicycled through Europe for six months studying Italian (or so she told her parents). Laura moved to California in hopes of becoming a golf professional. She never achieved this goal but met her husband Ted, who proposed on their second date. Ted and Laura were married for 60 years, raised five children, and spent most of their married lives in Indio, California where Ted was a resident FBI agent. Upon retirement they moved to Tucson, Arizona, became UA sports fans, and enjoyed summers in Detroit Lakes, MN. Laura was a lifelong (70 year) member of PEO. Laura was a wonderful mother, who will be remembered for her unconditional love, kindness, sense of adventure, and of course the bugle. She is survived by her five children: Ted Hinderaker (Lydia), Dixon Hinderaker (Beth), Sue Peterson, Kari Duensing (Steve) and John Hinderaker (Nicci); 12 grandchildren and two great-grandchildren. A Celebration of Laura's life will be held at Shoreham Chapel in Detroit Lakes, MN (Lake Melissa) on Saturday, August 17, 2019. In lieu of flowers, donations can be sent to PEO Chapter AU (Scholarships), C/O 2047 E. 5th Street, Tucson, Arizona 85719. Arrangements by ADAIR FUNERAL HOMES, Dodge Chapel.
HRABOSKY, Arvona April 15, 1927 March 29, 2019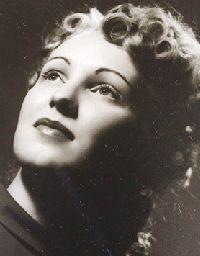 HRABOSKY, Arvona April 15, 1927 March 29, 2019
Arvona passed away peacefully on March 29, 2019 with her daughters by her side in Stanwood, WA. She was born on April 15, 1927 to Esther Tallman (Johnson) and Milo Tallman in beautiful Great Falls, Montana. She spent her early youth in West Glacier, Montana, where as an only child, she loved the mountains, forest and wildlife. After attending Flathead High School in Kalispell, she moved with her family during World War II to Seattle and graduated from Broadway High School in 1945. After high school she worked as a waitress and then at Boeing as a secretary. She was also engaged as a model in Seattle, after graduating from the prestigious Kathleen Peck Modeling School. Arvona married George Spirk of Seattle in 1950 and they had three daughters. While raising her family in Pinehurst (Seattle) and later Richmond Beach (Shoreline, WA), she was an active member of the garden club and volunteered with Girl Scouts of America and at the YWCA. As a life-long Unitarian Universalist and feminist, she was a member of the National Organization for Women (N.O.W.). After divorcing George L. Spirk in 1972, she later married retired Sargent, Walter Seeschaaf Sr. and they moved to Tucson Arizona. Following his death, she married retired Commander, Joseph Hrabosky, with whom she enjoyed traveling to Europe and especially Italy, where he had previously served many years as the U.S. Navy Attaché. During her 35 plus years in Tucson, Arvona was an active member of the Society of Military Widows and a volunteer at the Davis-Monthan Air Force Base Thrift Store. After Joseph's death, Arvona established a summer residence on Camano Island, Washington, while returning to her Tucson home each winter. In her later years, Arvona loved ballroom dancing, gourmet cooking and traveling the world, including remote areas of southwest China, where the locals helped her celebrate her 80th birthday. Arvona was preceded in death by her first husband George L. Spirk, husband Walter Seeschaaf, and husband Joseph Hrabosky. She is survived by her daughters and their spouses, Linda Spirk (Carl Ridley) of Tucson and Seattle; Laurienne Moss (Robert Moss) of Woodway WA; Carol (Cookie) Spirk (Major Freeman) of Stanwood WA; four grandchildren, Jason Marquez, Eric Rosenwald, Eve Moss and Greta Moss; step-children, Diana Hrabosky, Jessica Sande, Walter Seeschaaf Jr., Lisa Howard and Karen King; and numerous step-grandchildren and great step-grandchildren. She will also be missed by her dear companion Kuang-Chang Chow (K.C), of Bellevue, WA. A Celebration of Life was held for Arvona on Tuesday, April 9, 2019 at 1:00 p.m. at Josephine Caring Community, Stanwood WA. Memorial donations may be made in her name to Mary's Place in Seattle. Sign Arvona's online guest book at www.legacy.com Dance with the stars, Mom! We love you!
KUHR, Bernard M., M.D.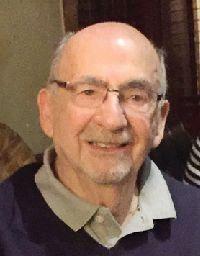 KUHR, Bernard M., M.D.
92, passed away in Oro Valley, AZ on February 20, 2019. Born in Dayton, OH to immigrant parents, Dr. Kuhr had an illustrious 50-year career in the field of Psychiatry. After attending the University of Cincinnati (UC), where he met his wife Eunice of 71 years, he went on to earn his Doctor of Medicine degree (M.D.) in 1947 from UC's College of Medicine. Dr. Kuhr completed his residency at the prestigious Menninger School of Psychiatry before serving in the US Air Force Medical Corps. He began his civilian career in private practice in Dayton, OH. In 1966-67, Dr. Kuhr served as a Resident Fellow at Harvard University's Laboratory of Community Psychiatry, which was at the forefront of training medical professionals in the emerging field of community mental health. He then went on to develop and become Medical Director of three successful community-based mental health programs located in Dayton, OH (Good Samaritan Hospital), Tucson, AZ (Palo Verde Hospital), and Columbus, OH (Riverside Hospital). In 1983, he was elected President, Ohio Psychiatric Association. In addition to his professional accomplishments, Dr. Kuhr was truly a renaissance man. He learned to play the flute in his 50's, published a book of poetry in his 70's, and dedicated his life to loving his family. Dr. Kuhr is survived by his loving wife, Eunice; his son, Jeff and daughter-in-law, Aimee; his five grandchildren, Josh Peskin and wife Nina, Jenna Peskin, Elizabeth Kuhr, Marshall Donner and Jack Kuhr; and one great-granddaughter, Maya Peskin. Sadly, his daughter, Shelly and his son, Michael passed away on May 20th, 2005 and March 21st, 2019 respectively. He will be dearly missed by all who knew and loved him. Arrangements by EVERGREEN MORTUARY.
MOLLOY, Craig W.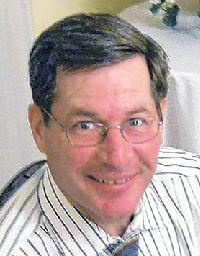 MOLLOY, Craig W.
passed away March 27, 2019 after a year of combatting pancreatic cancer, four days after his 57th birthday. Craig was the owner and founder of Judicial Courier, which began as Craig W. Molloy & Associates in 1987. The firm served legal papers on behalf of many local clients. A Tucson native, Craig attended Peter Howell Elementary, Alice Vail Jr. High, Salpointe High School, and the University of Arizona, where he earned a degree in business. He enjoyed the camaraderie and competition of sports, and developed many great friendships playing badminton, tennis and pool. Craig is pre-deceased by his parents, Judge John F. Molloy and Josephine Alexis Molloy, and by one sister, Eva Jo (Horst) Bansner. He is survived by sisters, Marjorie (Michael) Letson and Karen (Joel) Sebring, and brothers, John J. Molloy and Thomas A. (Andrea) Molloy MD. He also is survived by 15 nieces and nephews, Kai Bansner, Joline Riddle, Joseph Letson, Jessica Hamilton, Eva Letson, Leif Bansner, Clay Letson, Nick Letson, Nathan Letson, Josephine Sebring, Dascha Letson, Eva Molloy, Alexis Molloy, Charlotte Molloy and Josie Molloy. Craig was active in their lives, celebrating milestones and holidays with his beloved relatives. Join us to celebrate his life on Saturday, April 20, 2019 at 1:30 p.m. at Christ Presbyterian Church, 6565 E. Broadway.
PARKER, Deborah Watson and Jim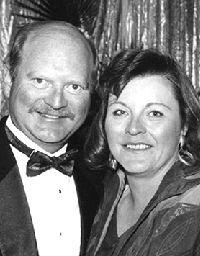 PARKER, Deborah Watson and Jim
Deborah, 68, a world traveler, took her final journey on April 8, 2019 to join the love of her life, Jim Parker. Deborah was preceded in death September 25, 2012 by her husband, Jim Parker; her mother, Betty Hovanec and father, Julius Jacob. She spent many years in the travel industry. After surviving a horrific fire, she retired to recover and heal from her burns. Always a strong woman, she did recover and became active in many different community organizations including the Tucson Classics, Executuve Women International and the Arizona Rangers. She came out of retirement to manage two legislative campaigns for Senator Patricia Noland and also worked for Noland in the Superior Court Clerk's Office. Deborah was helped through her last illnesses by her Guardian Angel Bob Petty and her long-time friend, Patricia Noland. Deborah stated recently that she felt blessed by all of the people she had known. Friends are invited to gather and remember her at 5:00 p.m., Monday, May 6, 2019 at Shooter's Steakhouse. Arrangements by BRING'S BROADWAY CHAPEL.
REED, Leonard "Shaky" D. (Maj., Ret)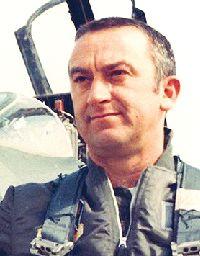 REED, Leonard "Shaky" D. (Maj., Ret)
He ran with the Wild Weasels, flew the heavens, traveled the world and golfed Scotland's finest, all while being a loving husband, father, grandfather, great-grandfather, brother, cousin, and good friend to many. Len Reed died on January 21, 2019, after a long and valiant battle with cancer. Born in 1934 in Mobile, Alabama, he attended Auburn University and then enlisted in the USAF's Cadet Program, graduating with the rank of 2nd Lt., Navigator, flying the B36 for three years. From there he went on to pilot's training, where he earned the moniker "Shaky," graduating in 1960. Over the years, he flew the F100, F105, and the F4. His 20-year USAF career included two tours in Vietnam (first as a Forward Air Controller in 1963 and the second in combat as one of the prestigious Wild Weasels in 1968), being awarded the Distinguished Flying Cross and the Air Medal. He was an instructor pilot at Davis Monthan and Luke Air Force Bases in Tucson and Phoenix, Arizona, respectively. After retiring with the rank of Major in 1974, Len went on to work at Davis Monthan as a Mechanic Flyaway, where he said he enjoyed "doing a great job on the airplanes I used to fly." After 16 years tinkering with his planes, he retired from civil service in 1996. Len was a true renaissance man with an insatiable curiosity. He loved to learn, and could do just about anything. He was the go-to man that everyone, especially his children, consulted regularly. Len's passions were family, friends, golf, and travel. Family trips, which he considered the peak of life, included road trips to Alabama, California and around Arizona, golf trips (with son, Greg, and best friend, Gomo) to Florida, Scotland and England, and adventures in Portugal. He and his wife, Christel, separately traveled the world, with a special fondness for Germany. Len is survived by Christel, his wife of 50 years, and children, Greg Reed (and wife, Diane) of Austin, TX, Connie Reed Johnson (and husband, Peter) of Scottsdale, AZ, and James Bedwell (and wife, Teresa) of Surprise, AZ; grandchildren, Rachel and Tyler Reed, and Matthias Bedwell; and great-granddaughter, Amri Reed. He is also survived by his brothers, Marvin Baldwin (and wife, Joyce) of Birmingham, AL, Joe Baldwin (and wife, Linda) of Mobile, AL; sister, Linda Helton of Mobile, AL; sister-in-law, Heidi Schwellnus of Scottsdale, AZ; and many cousins, nieces and nephews. Len was loved by many, and he will be missed by all. Arrangements by AVENIDAS CREMATION & BURIAL.
SIAS, Diana VanPelt Newell 9/30/1943 - 4/1/2019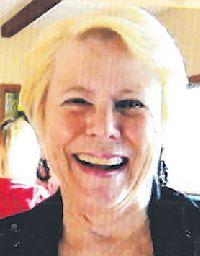 SIAS, Diana VanPelt Newell
9/30/1943 - 4/1/2019
born in Richmond, VA. Diana passed away peacefully in Tucson on April 2, 2019. She was 75 years old. She is preceded in death by her infant son, Curtis Newell and her first husband, CWO Army Retired, Robert Newell, Vietnam Veteran. Diana is survived by her husband, Clifford Sias of Tucson; her son, Kenneth Newell of Los Angeles, CA; sister, Gail Stehlik of Valrico, FL; brothers, Richard Cosby of Eugene, OR; James Cosby of Lake Wales, FL; sisters, Alison Laing Robinson, Durango, CO, Ann Laing Adair, Billings, MT and Carter Laing Polodna Littleton, CO. Diana owned Sutton Hoo Jewelry of Colorado Springs, CO until her retirement. She was very active in Beta Sigma Phi sorority of Tucson and Colorado Springs for over 30 years. Her passions were her horses, airplanes and motorcycles. No memorial service is planned at this time.
SIMON, Seymour
SIMON, Seymour
100, passed peacefully on April 10, 2019 among family. Born in Brooklyn, NY on January 18, 1919, he earned his BA at CCNY, law degree at St. John's and Masters of Law at NYU. Put himself through law school by serving as a policeman. Practiced maritime law as partner in his own firm, became international authority and was cited by US Supreme Court while raising family in NYC. Retired to Tucson with wife, Audrey in 1986. Enjoyed sailing, going to beach with family, playing stickball and street football. Was a devoted, loving and sacrificing husband, father and grandfather. Survived by wife, Audrey of 72 years; son, Neil, wife Diane and children, Lauren and Eric in Tucson; and son, Rob, wife Marisol, and children, Ben and Claire in Denver. Arrangements by OASIS CREMATION & FUNERAL CARE.
SPALDING, Irene Leslie "Leslie"
SPALDING, Irene Leslie "Leslie"
of Tucson passed away March 25, 2019 at the age of 75. She was preceded in death by her son, Chadwick Spalding; her sister, Carolyn J. Baker; her mother, Wilma J. (Emery) Bateman; her father, Richard J. Emery and her stepfather, Robert N. Bateman. She is survived by sisters, Judith A. Stratman (Terry) and Christine J. Ehlers; brother, Richard A. Emery (Jane); stepbrother, James Bateman (Frieda); stepsister, Joanne Bergman; stepson, Kimo Spalding and numerous nieces, nephews, step-niece and nephews and her beloved dog, Oliver. Leslie had been employed in intake and marketing positions by Family Care and Harmony Hospices in Tucson. She enjoyed arts and crafts, was an avid gardener and was active in the Hummin'n and Strummin'n and Senior groups in Picture Rocks. The family will be holding a private Memorial Service. Donations may be made to the Cerebral Amyloid Angiopathy Research Center at https://www.angiopathy.org/about. Arrangements by ADAIR FUNERAL HOMES, Dodge Chapel
SWIFT, Carmen Atermisa Pimienta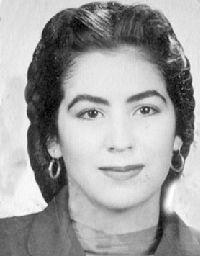 SWIFT, Carmen Atermisa Pimienta
passed peacefully on Tuesday, April 9, 2019. She was born on January 21, 1927, in Nogales Sonora, Mexico to Macedonio and Artemisia Pimienta, and was the beloved wife to her late husband, Paulus Edward Swift, a decorated WWII veteran of the United States Army. She is survived by her three children, Paul (Christina), Richard and Mary (Dean), along with her two granddaughters, two grandsons and one great-grandson. She loved gardening where she spent much of her outdoor time, enjoyed cooking, and her greatest joy was always her family. She lived a full life of 92 years. Our memories with her will be cherished in our hearts forever. Viewing will be at BRING'S BROADWAY CHAPEL, 6910 E. Broadway Blvd., on Tuesday, April 16, 2019 at 5:00 p.m. A Scripture Service will be at 10:00 a.m., Wednesday, April 17, 2019, also at the Funeral Home.
SWIFT, Robert William "Bob"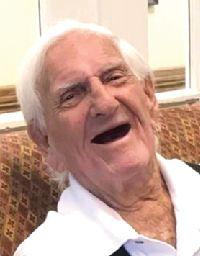 SWIFT, Robert William "Bob"
Bob was born on May 8, 1924 in Tucson and passed away peacefully in his sleep on April 4, 2019. He lived his entire life in Tucson. He was preceded in death by his wife, Evelyn. He is survived by his three children, Chris (Nancy) Swift, Pam (David) Barker and Greg (Sharry) Swift; two grandchildren, Matt (Stephanie) Barker and Kaity Barker; one great-grandchild, Caleb Barker. Bob graduated from Tucson High School and honorably served in the Merchant Marines during WWII. He returned to Tucson and started his career with the Southern Pacific Railroad, where he met his loving wife, Evelyn, of 57 years. After retirement he kept up his hobbies which included the Elks Club, woodworking, traveling and especially playing golf. At his request, there will not be any memorial or funeral services. Arrangements by EAST LAWN PALMS MORTUARY.
WADE, James C.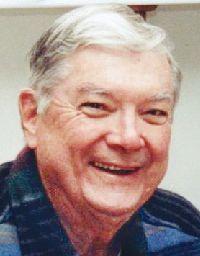 WADE, James C.
Jim peacefully left this world on March 23, 2019 at the age of 91, joining his wife of 63 years, Audrey, who preceded him in death in 2010. After his 1946 discharge from the Navy, he moved from Minnesota to Tucson, where he graduated from U of A Eller College of Management. While providing for his amazing wife and his six children, (Steve, Cathy, Margaret, Paul, John and Robert), he sought to be a loving husband, father and committed volunteer, sharing his talents and dedication with Arizona Desert Museum, Sahuaro Little League, Rincon Kiwanis and The Presbyterian Church. As an active Charter Member of Christ Presbyterian Church, his leadership skills were always in demand, as well as his bass voice in the choir from 1956 forward. His legacy includes 14 grandchildren, three great-grandsons and a great-granddaughter on the way. He touched many people with his kindness and faithfulness. A Life Celebration will be held on Saturday, April 27, 2019 at Christ Presbyterian Church, 6565 E. Broadway Blvd at 3:00 p.m. In lieu of flowers, donations to the church or the Desert Museum are preferrred. Arrangements by HUDGEL'S SWAN MORTUARY.