In memoriam: Funeral notices, April 28, 2019
Funeral notices for Sunday, April 28, 2019. For more obituaries go to
legacy.com/obituaries/tucson/
In memoriam: Funeral notices, April 28, 2019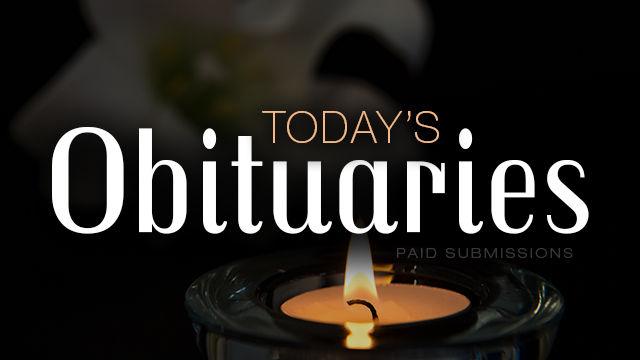 AHERN, Rose Ann (Seppelfrick)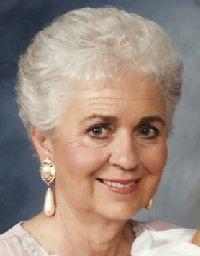 AHERN, Rose Ann (Seppelfrick)
85, passed away on April 15, 2019, due to complications from dementia. April 15th was her and her beloved husband's 58th Wedding Anniversary. Rose "Rosie" Ahern was born on July 27, 1933 in Aurora, Illinois, to William and Berneice (Abel) Seppelfrick. Her family moved to Phoenix, Arizona in the 1940's. Rose graduated from St. Mary's High School in Phoenix and went on to work for the local telephone company. On April 15, 1961, Rosie was united in marriage to Bartholomew James Ahern. While raising their three children, the couple lived in Phoenix, Denver, and Basking Ridge, New Jersey before settling in Tucson, Arizona in 1973. Rosie enjoyed doing volunteer work for the Southern Arizona Chapter of the American Breast Cancer Society, and years later, she became a two-time breast cancer survivor herself. She also worked part time for Hallmark Cards, for over 20 years. Rosie's smile and laughter would light up any room! Her kindness and warm generosity were felt by all whom encountered and knew Rosie. She will be deeply missed in all our lives. Rosie is survived by her loving husband of 58 years, Bart James Ahern; her three children, Brian (Melissa) Ahern of San Rafael, California; Meghan (Larry) Koch of Paradise Valley, Arizona; Bridgid (Ron) Anderson of Scottsdale, Arizona; and her loving twin grand-daughters, Caelan and Kennedy Koch. The family would like to extend a heartfelt thank you to Hospice of the Valley for their tremendous support and care, especially Linda Palumbo and Stephanie Crane. A Funeral Mass will be held at 2:00 p.m., Saturday, May 18, 2019 at the Conventional Church of Our Lady of the Angels (Franciscan Renewal Center) - 5802 E. Lincoln Drive, Paradise Valley, AZ. In lieu of flowers, please consider making a donation to the Alzheimer's Association of Arizona, in Rosie's memory.
BRUTOVSKY, Carl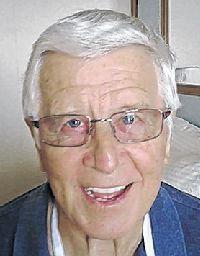 BRUTOVSKY, Carl
82, passed away on April 20, 2019 in Maricopa, AZ after a brave battle with pancreatic cancer. He is survived by his wife of 53 years, Mary and two sons, John (Angel) and Jason. He is also survived by three brothers, Aloysius (Evelyn), David, Eugene (Chantal) and sister, Phyllis (Tom). He was born in Johnson City, New York on June 11, 1936. He worked for IBM for 32 years. He retired to Tucson, AZ in 1997 to enjoy his family, wood working and sports especially the 15 years he spent playing with the TOTS (Tucson Oldtimers Baseball Team). We were very blessed to have him in our lives. A Memorial Service is being planned at the Veterans Memorial Cemetery in Marana, AZ; details to come.
CLARKSON, Betzy Louise Lollesgard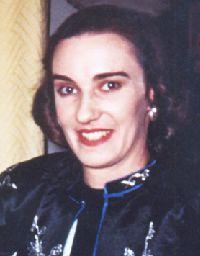 CLARKSON, Betzy Louise Lollesgard
Passed away November 16, 2018 at the age of 98¾. Born February 5, 1920 in Riverside, IL, her parents were Svend and Agnes Lollesgard, who had immigrated from Denmark. Betzy's father was a landscape architect and she spent her early years in a magical garden and home designed after an old Danish farmhouse. Her father died when she was 14. She and her mother then started a tea room and gift shop in their home called "The Danish Peasant House." In 1950, Betzy married Anthony Clarkson and moved to a little farm on the US/Mexico border near the town of Douglas. Subsequent moves were back to the Chicago area, back to Douglas, and finally to Tucson. In 1967 she opened her gift shop, "Traveler West" on N. Campbell Ave. She stocked her shop with local artists wares, Southwest items and imports from Europe and Central America. It was a favorite destination for many looking for that perfect gift. Her shop was open for over 30 years before she sold it to one of her good customers and retired. Betzy took pleasure in her Danish heritage and was a proud member of the Danish Club of Tucson. She also had a keen interest in politics and world events and voted in every single election since she came of age. Betzy was predeceased by her husband, Anthony Clarkson. Loving family members she leaves behind are Alys (John) Epling, Lise Quinnan, Bodil (Tony Maza) Clarkson, Jason (Christine) Epling, Garrett (Amanda Murphy) Epling, Joe (Kim) Quinnan, Kacey Quinnan, Daniel Fredericks, Christan Fredericks, Alyssa (Brett) Paradise, Finn Epling, Remi Quinnan, Ingeborg Paradise, Geoffrey (Marsha) Strongin, Camilla (Dr. Rob Cadoff) Strongin, Lauren (Joe Walsh) Strongin, Ryan Strongin, Karen Strongin, Linda Trimmer. Heartfelt thanks to Casa de la Luz Hospice for their tremendous support during Betzy's last months. In lieu of flowers, please consider the Community Food Bank. Her Celebration of Life will be held Saturday, May 4, 2019 at 3:00 p.m. at Grace St. Paul's Episcopal Church, 2331 E. Adams St., Tucson.
CUEN, Gilbert E. "Dee"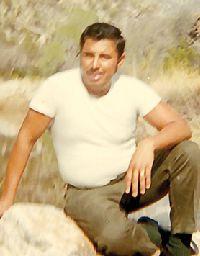 CUEN, Gilbert E. "Dee"
Passed away on April 9, 2019, surrounded by his family. He was born February 18, 1944 in Tucson, AZ and is survived by his wonderful wife of 54 years, Judy; daughters, Cindy (Daniel), Laura and Darlene (Alex); grandson, Tyler; brother, Manuel (Dora); sisters, Teresa (Frank) and Cora, as well as many nieces and nephews and extended family, and his little dog Eddie. He is preceded in death by brother, Freddie and sisters, Hope, Lupe and Olivia. Gilbert worked for the City of Tucson Sanitation Department for 35 years, and received many awards in recognition of his outstanding employment. After retirement, he enjoyed watching WWE Wrestling, eating at his favorite restaurant Guillermos Double L, and spending time with his family. He was a great husband, father, grandfather, and father-in-law. He will be deeply missed but never forgotten. Our Dee will be forever in our hearts. At his request, there will be no services. Arrangements handled by FUNERARIA DEL ANGEL.
DOUGHERTY, William Vincent Dougherty
DOUGHERTY, William Vincent Dougherty
He thundered through skies as the aviator man, He managed green courses as the sportsman, Creativity burgeoned as the businessman, knowledge was gleaned by the academian but most of all, he was a gentle man, true to self as the renaissance man. And after eight years, We're still thinking of "Old Bill Dougherty" and missing him, loving him,
Sonya and Tanya, Carol and Cal, Lynn and Harry and the gang.
HUTCHINSON, Mildred "Milly"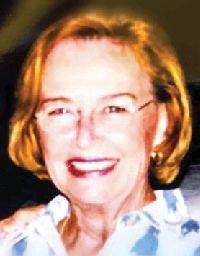 HUTCHINSON, Mildred "Milly"
Our beautiful mother Mildred Ann (Steinmuller) Hutchinson spent the early hours of Easter Sunday, April 21, 2019 arriving in Heaven to join her husband, USAF Major David Don Hutchinson (June 20, 2008). The consummate military wife, Milly was active in the Officers Wives Club, Family Services, and Thrift Shop management while Don was stationed in Sacramento, CA, Wiesbaden Germany, Columbus, MS, and Davis Monthan. In Tucson, Milly obtained her real estate license and was a dynamo agent for Red Carpet Realty and Gil Lamb Construction. Later, Milly and Don both established their namesake realty company, Homes By Hutchinson. Our mom loved to entertain, her culinary skills, her imagination, her innate dramatic style and wicked sense of humor were much appreciated by friends and family. Halloween, her favorite time of year, would have her in costume greeting trick or treaters, with a cackle and a rotten apple in her hand, or maybe something more There were very few dull moments in our home. Her travels took her to 12 countries and 24 states. Yet, visits to Sedona, AZ were too many to count and anniversaries, holidays, family celebrations there resulted in wonderful memories for us all. Our mother was generous and kind. She was charitable. She was strong willed. She was direct, and when she meant business, she meant it. But more than anything in this world, she was loved. She is survived by her daughter, Donna Hutchinson Muri and her husband, Douglas Muri (Tubac, AZ). Her son, David Hutchinson and his wife, Laurie (Kluver) Hutchinson, (Kalaheo, Kauai), and her granddaughter, Riley Hutchinson, (San Francisco, CA). She also leaves behind sister-in-law, Carolyn Steinmuller, Baton Rouge, LA, and brother-in-law, Charles Hutchinson of Baton Rouge. Numerous nieces and nephews and her long time Gulf Park College-Mississippi friend, Olga Svendson also of Baton Rouge. We would like to extend our sincere appreciation to the entire staff of Silver Springs in Green Valley, AZ for the unyielding devotion and care extended to our mom and to Valor Hospice for their support and help through challenging times. Private services to be held at a later date. Arrangements by BRING'S BROADWAY CHAPEL.
JOHNSON, Darrell L.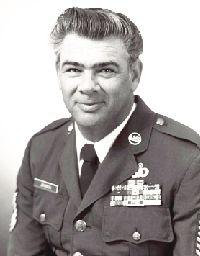 JOHNSON, Darrell L.
or DJ as he was known to friends, passed away peacefully on Wednesday, April 17, 2019 at Tucson Medical Center. He was born on July 21, 1937 in Quitman, Arkansas, the youngest of three sons to Albert and Offie Johnson. A child of the Great Depression, his family moved to Atwater California when he was still a baby. There they lived the difficult life of agriculture workers. This upbringing taught him the value of hard work and reliance on family, traits that would define his entire life. At age 17, searching for a better future, he joined the US Navy. Like so many young men of his generation, the military provided him purpose and direction. He served his country for 42 years, first with the Navy and then with the United States Air Force as an Air Traffic Controller. After retiring from active duty as a Chief Master Sergeant, he joined the Civil Service and served the remaining 17 years as the Chief of Airfield Management at Davis Monthan AFB. In 1958, while in Portland, Oregon, he met and wed Peggy Jo Davis after a whirlwind romance. They were married for the next 61 years, the proud parents of four children; Darrell Jr., Danny, Dale and Dinah. Together they gave him seven grandchildren and eight great- grandchildren who were the joy of his life. DJ was an avid golfer who at one point played almost every day. He was a fiery competitor who loved a good match but filled every round with good humor and friendship. He truly never met a stranger and few that had the good fortune to meet him ever forgot him. He leaves behind family and friends that loved him dearly and will miss him and never forget him. Arrangements by BRING'S BROADWAY CHAPEL.
JONES, Leslie "Les"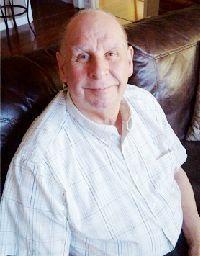 JONES, Leslie "Les"
Les passed away unexpectedly on April 15, 2019. He was born in Liverpool, England and emigrated, with his family, to Tucson, AZ in 1974. In 1978, he started to work for Southern Pacific Railroad. He continued to work for the railroad, for 30 years before retiring from Union Pacific Railroad, as an engineer in 2008. Les is survived by his wife, Sheila; children, Amanda, Marc and Anthony (Tara); granddaughters, Ella and Jemma and his favorite Auntie, Joan. Les loved to coach soccer and ran St. Francis Soccer Club for many years. He was, also, the soccer coach for Our Mother of Sorrows school. He was an avid collector of coins and memorabilia from both Southern Pacific and Union Pacific Railroad. Les and Sheila loved to travel and visited many places around the world but their favorite place was, of course, their beloved Liverpool. Les was a great man, a good friend to many and a wonderful Granddad, Dad and Husband. He gave so much to his family and we are so fortunate to have had him in our lives. We are devastated and brokenhearted by the sudden loss of him. He will be missed greatly but will always be in our hearts. You are free from the cruel disease of dementia. Les loved a good laugh, he now has his memories back and will be laughing with his family and friends in Heaven. Rest in Peace, we will always love you. Visitation will be held Thursday, May 2, 2019 from 5:00 p.m. to 7:00 p.m, with the Rosary from 7:00 p.m. to 8:00 p.m. at BRING'S BROADWAY CHAPEL, 6910 E. Broadway Blvd., Tucson, AZ 85710. Funeral Services will be held at 1:00 p.m., Friday, May 3, 2019 at St. Pius X Church, 1800 N. Camino Pio Decimo, Tucson, AZ 85715.
LEFLER, Lefty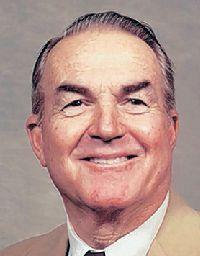 LEFLER, Lefty
Lefty has gone to be with God. He passed away peacefully on April 15, 2019 at the age of 93. He was born in Emporia, Kansas on July 18, 1925 and has lived in Tucson for 56 years. He is survived by his sons, Steve (Linda) and Mike (Barbara); grandchildren, Heather (Toby), Brian (Aura), Michelle (Shan) and Susie (Brent) and eight great-grandchildren. Lefty committed his life in devotion to our Lord and Savior, Jesus Christ. He was a gentleman in the truest sense and will be remembered for his faith, his sense of humor, his loyalty, and his love for his family. A Memorial Service and Celebration of his life will be held at Casas Church, 10801 N. La Cholla Blvd., Tucson, AZ 85742 on Saturday, May 4, 2019 at 10:00 a.m. followed by a reception. Arrangements by ADAIR FUNERAL HOMES, Avalon Chapel.
MANCIET, Hector Encinas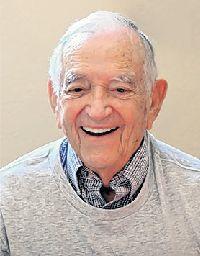 MANCIET, Hector Encinas
age 91, died unexpectedly on April 15, 2019 in his Tucson home. He is the beloved father of Lorie, Eddie, Patty and Larry (Kathy) Manciet and Katie (Pat) Frey; 13 grandchildren, 12 great-grandchildren. He is also survived by his brother, Eugene Montijo. He has been reunited with his wife, Lilian (Puggy, as she was known to family). A third generation Tucsonan, Hector Manciet was born on May 6, 1927, the fifth child of Eduardo Manciet and Ernestina Encinas. He attended Drachman Elementary, Safford Junior High, and Tucson High Schools. He was inducted into the army before his senior year in high school. Upon returning from military service in 1946, he attended the University of Arizona and went to work at the Student Union Coop. In 1954, he was promoted Games Room Director and coached the 1955 Women's Pocket Billiard Team that was the first team - male or female - to win a national championship for the Wildcats. His work at the UofA ended when he purchased Security Exterminating Company in 1958. He was involved in other commercial ventures, remaining an active businessman until his passing. He married his wife of 62 years in 1950. They enjoyed travelling, both stateside and abroad. Trips with children, grandchildren, and close family members were a particular delight. He will be remembered as a family-centered man who was friendly, strong, self-reliant, silly, honest, inspiring, direct, tenacious, caring, principled, caring, giving, honest, and loving. A Memorial Service to celebrate Hector will be held on Saturday, May 4, 2019 at EAST LAWN PALMS MORTUARY at 9:30 a.m. In lieu of flowers, the family asks that those wishing to remember him make a donation to Operation Smile or to their favorite charity.
MERRIMAN, Justin L. "Jut"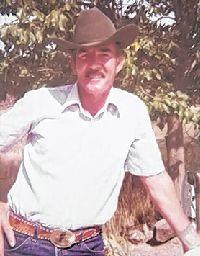 MERRIMAN, Justin L. "Jut"
World War II veteran and lifelong Arizona resident died Thursday, April 25, 2019 at the age of 94, two days before his 95th birthday. He was born April 27, 1924 in Burton, Ohio to Leo and Dorothy Merriman and moved to Arizona with his parents and three siblings when he was eight years old. The family lived on a ranch next to the present day Catalina State Park and the children attended a one-room schoolhouse. Later Justin helped his father move their family and livestock to a homestead in the Tortolita Mountains at what is now Dove Mountain. They had no electricity or refrigeration, so Justin told stories of sleeping outside when it was hot and falling asleep with a soaking wet sheet draped over him. He attended Marana School, and his mother drove them to the bus stop down a wash, so if it rained, they had to walk the three miles. The family then moved to Cortaro Farms, where his father worked as an equipment operator. In 1940, at the age of 16, with Justin's love of country and a strong interest in current world events, he persuaded his mother to sign for him and he enlisted in the U.S. Army. Assigned to the 19th Combat Engineer Regiment, Justin served through all of World War II, participating in: the Invasion of North Africa; the Battle of Kasserine Pass; the Invasion of Sicily; the Invasion of Italy; the Battle for Cassino; and the taking of Rome. He was proud to have served under General Patton's command. After an honorable discharge at the end of the war in 1945, he married Mary Hitt of Marana and they had two children, Gail and Bill. They lived in Oakland, CA for a short time before returning to Arizona to work for Bell Telephone Company in Bisbee and Tucson. He retired in 1979 as a supervisor with over 30 years of service. During his working years he took classes at the University of Arizona. Shortly after retiring, he married Valla Jo Lee DeWitt of Williams and they moved to Austin, NV, a small rural community, for five years. While in Austin, he served as a reserve sheriff's deputy, along with his nephew, Joe Dory. For years they laughed about their Barney Fife-like experiences. In 1984 he returned to his beloved Arizona, and enjoyed his second retirement. He loved to travel abroad and on one trip retraced his route during the war with Valla Jo. He loved desert landscapes and kept a perfect yard. Justin was an avid hiker until he was about 90 years. old. He was preceded in death by his parents, his three siblings and his son, Bill Merriman. He is loved and survived by his wife of 40 years, Valla Jo Merriman; daughter, Gail Brooks; stepson, Ken DeWitt; daughter-in-law, Jeannie Merriman; four grandchildren, two step-grandchildren, six great-grandchildren, two nephews and two nieces, and extended family. His love and laughter will be sorely missed.
ROADS, Timothy James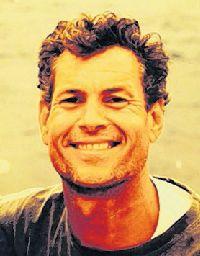 ROADS, Timothy James
age 61, passed away Tuesday, April 16, 2019 at his ranch home in Tucson, Arizona. Born July 5, 1957, in Tucson, Arizona, Tim was the 5th of a family of nine brothers and sisters. He attended Rincon High School and then went on to pursue his degree and career in nursing. Timmy enjoyed hiking and swimming. Tim was preceded in death by his parents, Bernice "Bunny" and Jack Roads; his sister, Bernice and his brothers, Patrick, Mark and Mike. Tim is survived by his sister, Helen Ray (Bill) and son, Jason and family; his brothers, Dan, Ed (Kim) and daughter, Megan; his sister, Aimee Roads and good family friend, Daphne Dickenson. A Graveside Service will be held on Tuesday, April 30, 2019 at 9:00 a.m. at East Lawn Cemetery. Relatives and friends are welcome to attend. Memorial contributions may be made to the Humane Society. Arrangements by ADAIR FUNERAL HOMES, Avalon Chapel.
RUBEN, Lori Joyce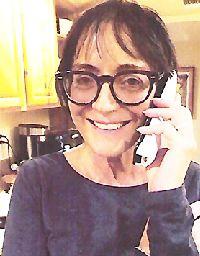 RUBEN, Lori Joyce
passed away on April 19, 2019 leaving her loving mother, Carole Culman; sister, Diane Woolsey; nephew, Christopher Woolsey; life companion, John Hinton and her many friends. She was loved by all that were touched by her warm and caring heart. She was uniquely gifted being a strong, intelligent, loving soul and a beautiful woman in her physical presence and cheerful nature. Lori will be forever loved. In lieu of flowers, please make donations in memory of Lori to Cedars-Sinai Medical Center, Samuel Oschin Cancer Center, Dr. Ronald Paquette. Arrangements by OASIS CREMATION.
SCHALLER, Reverend Loren 7/14/1922 - 4/11/2019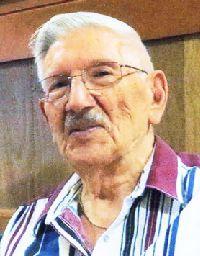 SCHALLER, Reverend Loren 7/14/1922 - 4/11/2019
Born in Renville, MN. Graduated Wisconsin Synod Lutheran Seminary in 1948. Served congregations in ND, MN, and WI. Roles as Pastor, teacher, principal. Associate editor Northwestern Publishing House. Moved to Tucson in 1984 and served WELS congregations all over AZ. Avid tennis player, fisherman and singer. In retirement, drove weekend shuttle for Jim Click Ford for eight years. Survived by his five children, wife, Ruth Becker-Schaller and her three children. Service and lunch Saturday, May 11, 2019 at Redeemer Lutheran Church, 8845 N. Silverbell Rd. at 11:00 a.m. A second Memorial will be Monday, May 20, 2019 at Bethlehem Lutheran Church; Menomonee Falls, WI. Arrangements by EVERGREEN MORTUARY.
SMITH, Dr. James R. "Jim"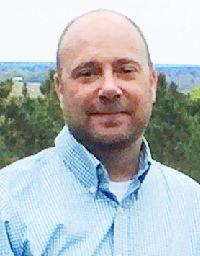 SMITH, Dr. James R. "Jim"
was born in Brooklyn, New York May 5, 1972. He was well-loved by his wife Holly and his sons, James, 7 and Landon, 5. He is predeceased by his father, James and his brother, Scott. His mother, Bella and his sister, Melissa mourn his passing. He will be missed by his nephews, Dylan and Garan, aunts, cousins and many friends. He enjoyed the love and support of his in-laws, Helen and Mark, Lester and Liz, Sandi and Jason and Jon and Brandie and all of their children. Jim graduated from The UofA College of Medicine in 2002 as a Pediatrician. He devoted his entire career to caring for children in underserved areas. He was a clinician, educator, administrator and advocate. He was loved by many. Please bring memories to share in writing for his children. In lieu of flowers, the family requests donations to the children's college funds. Donations may be mailed to: Holly Smith, P.O. Box 1147, Sumter, SC 29151. To R.S.V.P. for the Celebration of Life on Friday, May 3, 4:00 p.m. - 6:00 p.m. please email beamason@comcast.net.
STEPHENS, George D.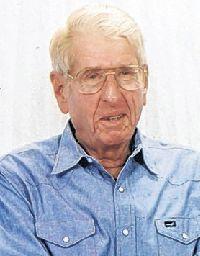 STEPHENS, George D.
90, of Tucson, passed away peacefully in his home on March 18, 2019. Born and raised in Douglas, AZ, (Lazy J Ranch), George spent the latter half of his life in Tucson. He served in the Korean War with the Combat Engineers. He then worked as an engineer for Pima County DOT for over 30 years. Father of five, and loving husband to his wife of 41 years, Rita, who passed in 2000; he will be remembered for his kindness, integrity, and sense of humor. A Celebration of his Life will be held on Thursday, May 16, 2019, at 10:00 a.m. at BRING'S BROADWAY CHAPEL, 6910 E. Broadway in Tucson.
WATSON, Ana Rosa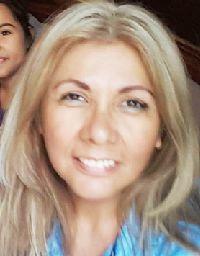 WATSON, Ana Rosa
55, went into God's loving hands on April 13, 2019 after a brief fight against lung cancer. Her smile and her spirit will be missed by all that knew her. Originally, from Peru, she leaves behind her loving husband, Troy of Tucson as well as two sisters, three brothers, and her mother who all live in Peru. Arrangements by BRING'S BROADWAY CHAPEL.
WATSON, Opha Jr 3/10/1927 - 4/15/2019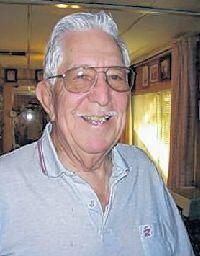 WATSON, Opha Jr 3/10/1927 - 4/15/2019
preceded in death by his parents, Opha and Syble Watson and brothers, Edward and Bob Watson. He is survived by daughter, Mary Ann Miller and her husband, Herman Miller; grandsons, Michael and Kenneth; great-granddaughters, Katelyn and Carly; and many nieces and nephews. He served in the Air Force from 1948-1955. After obtaining a bachelor degree in Electrical Engineering from Tri-State College, he came to work at Bell Aero Systems and Hughes at both Tucson and Ft. Huachuca in communications and on missile guidance systems. An outdoorsman, he camped, hunted, fished, and hiked in So. Az. and later in life took up scuba diving. He was an avid reader learning the history and culture of the region. An exceptional man, he is loved and missed by his family. Memorial service was held at BRING'S BROADWAY CHAPEL and internment at So. Az. Veterans Memorial Cemetery.
WRIGHT, Alice Joan Edstrom

WRIGHT, Alice Joan Edstrom
age 87, passed away April 22, 2019, just a week shy of her 88th birthday. She was born in Chicago, Illinois in 1931 to Swedish immigrants, Eric Daniel Edstrom and Ruth Linnea Rothman Edstrom. She spent her childhood riding the "L" train with her friends and playing the accordion. She attended Northern Illinois University and graduated with a BA & MA in art education. In 1952 she married Ronald "Jack" Wright, a WW II veteran. They were married 56 years. Alice was an art teacher for deaf and special needs children, a real estate agent, and a travel agent. She loved to travel and visited exotic locations all over the world including China, a safari in Kenya, Ecuador, Russia, Israel, Spain and found her family homes in Sweden. Alice and Ron lived in Illinois, Maryland and Fountain Hills, Arizona. Alice moved to Tucson in 2012 where she made many friends at the Country Club of La Cholla. She enjoyed playing bridge, doing crosswords and reading mysteries. Her grandchildren loved her cookies which she decorated with great care and artistry. She was predeceased by her parents and husband. She is survived by her sons, Daniel Craig Wright (Ember) of Tucson and Scott T. Wright (Cindy) of Virginia; four grandchildren and nine great-grandchildren. Cremation will take place at the El Encanto Crematory-Northern. Memorial donations may be made to Tohono Chul Park, Tucson. Arrangements by ADAIR FUNERAL HOMES, Avalon Chapel.
ZIPPERIAN, Donald E.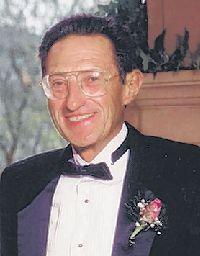 ZIPPERIAN, Donald E.
83, died on April 23, 2019 in Tucson, AZ. He was born in Glasgow, MT. Zip studied at Montana School of Mines earning a MS in Metallurgical Engineering and was well known for his expertise in mining. He enjoyed golfing, fishing, hunting, boating, skiing, antique cars, tinkering and storytelling. He is survived by Fran, his loving and patient wife of 61 years; four children; seven grandchildren, a brother and sister. Memorial Service to be held at HUDGEL'S FUNERAL HOME at 10:00 a.m. on Tuesday, April 30, 2019 followed by burial at East Lawn Palms.