In memoriam: Funeral notices, April 10, 2019
Funeral notices for Wednesday, April 10, 2019. For more obituaries go to
legacy.com/obituaries/tucson/
In memoriam: Funeral notices, April 10, 2019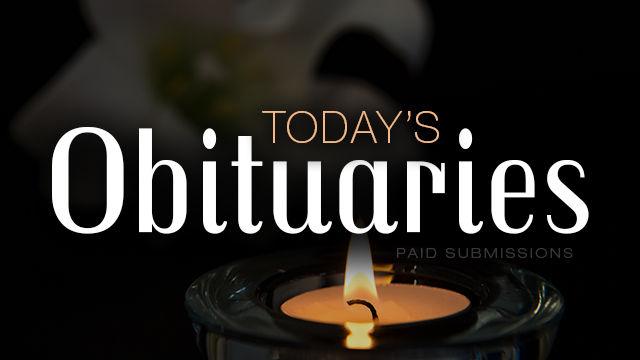 BERLIN, Sanford S.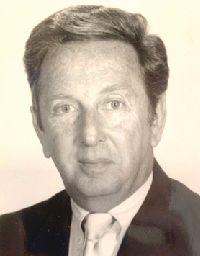 BERLIN, Sanford S.
On April 6, 2019, we lost a compassionate and loving family physician, former hospital chief of staff, psychiatrist, father, brother, friend and mentor in the Tucson community. Sandy was born August 8, 1937 in Detroit, Michigan and at age nine moved with his family to Tucson until high school. His family joined the Temple Emanu-El congregation where he had his Bar Mitzvah. Later, after graduating from Mumford High School back in Detroit, he attended the University of Michigan and graduated from Wayne State University. He then studied at the College of Osteopathic Medicine in Des Moines, IA. He moved back to Tucson in the early 1960s and started a family medical practice. Sandy served as Chief of Staff at Tucson General Hospital. He later studied psychiatry at the University of Arizona and worked many years on the front lines of mental health issues at different hospitals and clinics in the area. Sandy was a leader in the Osteopathic community serving on various boards and campaigns to promote holistic medical care. He helped countless, primarily geriatric, patients later in his career cope with emotional and mental issues; specifically the treatment of depression. After many years living in the La Paloma area, Sandy moved in 2018 to the Brookdale Santa Catalina retirement community. Sandy is survived by his sister, Judy Berlin Clifford; son, Tony Berlin (wife Harris); daughter, Dina Lajoie (husband Gerry) and four grandchildren. A Graveside Service will be held Thursday, April 11, 2019 at 9:00 a.m. at Evergreen Cemetery, 3015 N. Oracle Road. In lieu of flowers, please make donations in memory of Sandy to Community Bridges Inc., mental health treatment services at https://communitybridgesaz.org/contribute/ Arrangements by EVERGREEN MORTUARY.
DICKSON, Delia Ruelas 4/13/1925 - 4/2/2019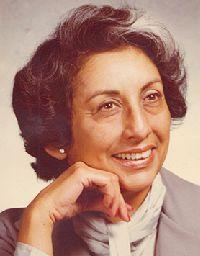 DICKSON, Delia Ruelas 4/13/1925 - 4/2/2019
Delia entered peacefully into her new journey with her family by her side. She was a 4th generation Tucsonian of "Los Descendientes del Presido de Tucson". She graduated from Tucson High School, Class of '44. She is predeceased by her parents, Francisco and Carmella Ruelas; husband, David Dickson; brother, Gilbert Ruelas; sister, Elsa Sotelo; son, David Michael Dickson; grandson, Francisco Martin Munguia and son-in-law, Harry Walker. Survived by brother, Frank (Vonda) Ruelas; sister, Bertha (Robert) Judge; daughters, Debra Walker, Diane (Manny) Munguia and son, Dwayne Dickson; seven grandchildren and ten great-grandchildren. Our dear beautiful mother and sister, rest peacefully, your love and caring, was and still is unconditional. Services will be held at 11:00 a.m., Friday, April 12, 2019 at Our Mother of Sorrows Church. Interment will follow at Holy Hope Cemetery. Arrangements by ANGEL VALLEY FUNERAL HOME.
LYON, Kathleen Hall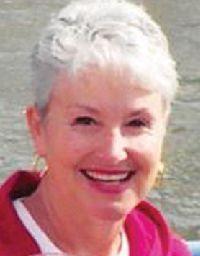 LYON, Kathleen Hall
passed away peacefully on April 5, 2019. She was born on February 15, 1941 in Philadelphia, PA to Lillian and Robert Hall. She attended St. Francis Academy and Strayer College in Washington, DC. Kathleen was a flight attendant with Delta Airlines from 1960-1962, which began her love of traveling. In 1962, she married Peter M. Lyon in Hagerstown, MD. Together, they had three sons, Christopher, Michael and Timothy. She worked for many years in the travel industry as an agent and then part owner of Travel Diplomat in Kalamazoo, MI, where she also worked with Coach George Allen while he was on the President's council for sports and fitness. She lived for many years with her husband in Toledo, OH, where she was employed as Director of Travel with AAA of Northwest Ohio. She is survived by her husband, Peter; sons, Christopher (Mary) of Detroit, MI, Michael (LeeAnn) of Toledo, OH, and Timothy (Jenine) of Phoenix, AZ and five grandchildren, Peter, Matthew, Alex, Max and Ellie. Arrangements entrusted to ADAIR FUNERAL HOMES, Avalon Chapel.
REMILY, Norma
REMILY, Norma
Norma passed away at the age of 92 on March 31, 2019 in Fresno, CA. She was born on December 19, 1926 in Tucson, AZ. She was the 8th of 13 children. She retired from KMART as a Sales Associate. She was preceded in death by George, her husband of 65 years; her parents, Hyrum and Chloe Nelson; four brothers and three sisters. Norma is survived by her daughter, Marsha Remily; son and daughter-in-law, Earl and Bette Remily; son, Allen Remily; son and daughter-in-law, Danny and Melodie Remily; granddaughters, Wren Almitra and Danielle Remily; grandson, Christopher Remily; great-granddaughter, Emma Parker; three brothers, two sisters and numerous nieces and nephews. The Funeral Service will be held at the LDS Chapel, 3750 E. Ft. Lowell, Tucson, AZ at 9:30 a.m. on Saturday, April 13, 2019. Interment will be at South Lawn Cemetery, Tucson, AZ. Arrangements by FUNERARIA DEL ANGEL SOUTH LAWN.