In memoriam: Funeral notices, August 10, 2018
Funeral notices for Friday, August 10, 2018. For more obituaries go to
legacy.com/obituaries/tucson/
In memoriam: Funeral notices, August 10, 2018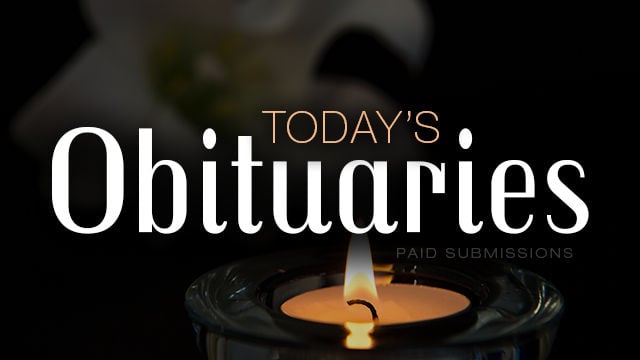 GLASSER, Robert F.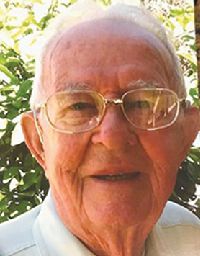 GLASSER, Robert F.
101, of Tucson, AZ born June 15, 1917, passed away August 8, 2018 surrounded by family. Robert served in the Army Air Corps in World War II. He worked for Southern Pacific Railroad 39 years in the engineering department, retiring in 1979. He is survived by son, Robert H. Glasser (Joy); daughter, Linda Bearden (Jim); son-in-law, Larry Ruhl. His wife, Harriet and daughter, Patricia Ruhl preceded him in death in 2000. Also surviving are seven grandchildren, Brett Glasser, Candy Goedert, Robert J. Glasser, Brian Ruhl, Kelli Hornack, Kristen Marcel, Paul Bearden and ten great-grandchildren. There will be a life celebration for Pop at the Glasser's at 11:00 a.m. Saturday, August 11, 2018.
LEWIS, Mary Maddalena Giacoma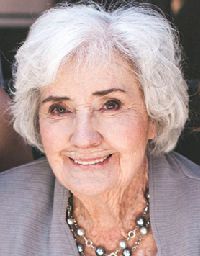 LEWIS, Mary Maddalena Giacoma
passed away peacefully in her home on August 7, 2018. Born in the Bisbee Hospital in 1928, Maddalen, was the eldest daughter of James Pin Giacoma and Ruth Clare Giacoma (née Costello). She was raised in Tombsone, AZ. After graduating from Tombstone High School, she moved to Tucson to attend the University of Arizona. She was active in the Arizona Alpha chapter of Pi Beta Phi sorority where she met many lifelong friends. She graduated from the U of A in 1949 with a major in Elementary Education and a minor in Spanish. She married Eugene "Gene" Lewis of Willcox, Arizona in 1951. They settled in Tucson. Mary taught school at C.E. Rose Elementary. She loved teaching but stopped working to start a family. She and Gene raised four children and shared 56 years of happiness together. In their later years, they enjoyed going on RV trips together, taking trips to Europe with their many good friends, and spending time in Pinetop, AZ. Maddalen was a supportive wife, wonderful homemaker, loving mother, and a trusted friend. She is survived by her children, Scott (Kate) Lewis, Jim Lewis, Denna Lewis and Carrie (Mark) Anderson; her 11 grandchildren, and 11 great-grandchildren. She is preceded in death by her father, James P. Giacoma; her mother, Ruth C. Giacoma; her only sibling, Mary Monica Giacoma, and her husband, Eugene Rawlings Lewis. A Mass will be held at the Sacred Heart Catholic Church in Tombstone on Saturday, August 18, 2018 at 9:00 a.m. with burial and reception afterward. Arrangements are being handled by ADAIR FUNERAL HOMES, Dodge Chapel. In lieu of flowers, please donate to the Salvation Army or charity of your choice.
WEBER, Lucy June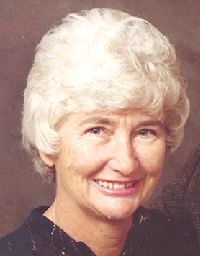 WEBER, Lucy June
died on Wednesday August 8, 2018 surrounded by her loving family. She was born November 5, 1924 in Hagerstown, MD to Chester H. Smith and Clara M. Line. She graduated from Albright College in 1948. Lucy taught English before her move to Tucson. Lucy was the wife of Dale Sarge Weber who predeceased her in death in 1986. Dale was for many years a psychologist at the Tucson V.A. Hospital. They came to Tucson in 1963 and soon fell in love with the desert. Lucy, Dale, and son Steve camped all over the southwest. Lucy enjoyed many activities and was an enthusiastic fan of Arizona Wildcats basketball. Lucy was devoted to her fox terriers. She was active for many years in the Southern Arizona Garden Club. She was an avid traveler and visited Egypt, the Galapagos, Australia, and many other locations, especially those of archaeological significance. Her pastimes included crafts, painting, attending the theater and luring cardinals and hummingbirds to her bird feeders. She enjoyed sharing her many loves with her grandchildren and making them sour lemonade from her lemon tree. She is survived by son, Stephen V. Weber and grandchildren, Erik O. Weber and Kristina L. E. Weber. A Celebration of life will be held at 2:00 p.m., Sunday, August 12, 2018 at BRING'S BROADWAY CHAPEL, 6910 E. Broadway. Donations may be made to Arizona Theater Company, Development Office, P.O. Box 1631, Tucson AZ 85702 or to the charity of your choice.