In memoriam: Funeral notices, August 20, 2019
Funeral notices for Tuesday, August 20, 2019. For more obituaries go to
legacy.com/obituaries/tucson/
In memoriam: Funeral notices, August 20, 2019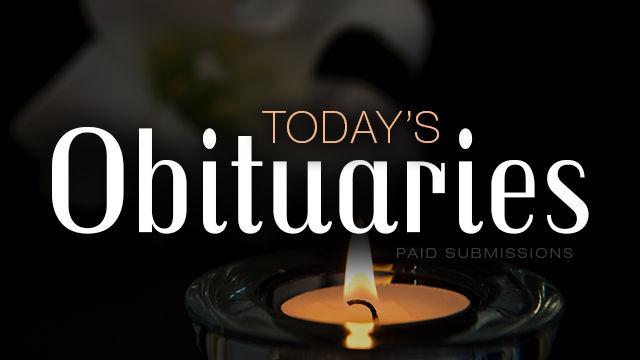 Charles Falbo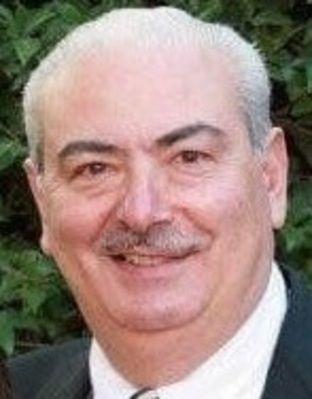 FALBO, Charles Michael
was born on Thanksgiving Day, November 22, 1945 to Nicholas and Margherita (Aiello) Falbo in Des Moines, Iowa. Charlie passed away unexpectedly on August 16, 2019, exactly 42 years after his favorite entertainer, Elvis Presley!
Charlie grew up in an Italian community on the south side of Des Moines and was a member of the Societa Stemma D'Italia. He attended St. Anthony's grade school, Dowling Catholic High School, and Creighton University. He worked as a pharmacist for nearly 50 years until his retirement in 2017. Charlie was united in marriage to the love of his life, Roberta Gabriel, in 1968 and together they raised their two daughters in Norwalk, Iowa. He proudly served his country as a member of the United States Army and was stationed in Lawton, Oklahoma and Seoul, Korea in the early 1970's. In 1996, Charlie and Roberta moved to Tucson, Arizona to be closer to their daughters and other family members.
Charlie enjoyed spending time with Roberta, his daughters, and his grandchildren. His favorite hobby was documenting special family occasions with his photography and videos. He was gifted when it came to computer skills. In sharing this talent, his community and many organization benefited greatly and our memories will last forever! He was an avid Yankees fan.
Charlie will be remembered fondly as an amazing man who was admired by many! He was a beloved husband, father, gramps, son, uncle, nephew, cousin, and dear friend. Charlie was a man of great integrity and of strong Catholic faith. As family members mourn the loss of this great man, they are comforted by the fact that he has reunited with family members that have gone before him, especially his brother-in-law, Ric Gabriel.
Charlie is survived by his loving wife, Roberta; his daughters, Nicole (Steven) Bergier and Elizabeth (Eduardo Montes) Barrow; his four grandchildren, Leah and Jenna Bergier and Austin and Alexander Barrow; his sister-in-law, Victoria Gabriel and his nephews, Christopher and Keven Gabriel. Many extended family members and dear friends in the Des Moines area will miss Chuckie!
Visitation will be held on Tuesday, August 20, 2019 from 5:00 p.m. - 9:00 p.m. at CARRILLO'S TUCSON MORTUARY (North Chapel), 204 S. Stone Avenue, Tucson, Arizona 85701 with a Rosary recited at 7:00 p.m. Mass of Christian Burial will be held Wednesday, August 21, 2019, 9:00 a.m. at St. Augustine's Cathedral, 192 S. Stone Ave. Interment to follow at Holy Hope Cemetery.
Memorial contributions in Charlie's honor may be sent to the Southern Arizona Veterans Health Care System or The Fisher House of Tucson, 3601 S. 6th Avenue, Tucson, Arizona 85723. Arrangements by CARRILLO'S TUCSON MORTUARY, INC.
Betty Palmquist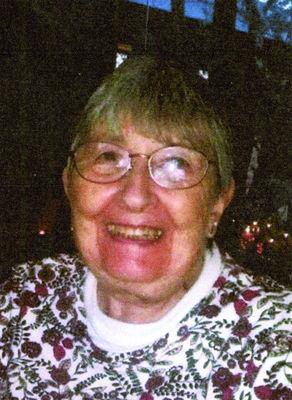 PALMQUIST, Betty
passed away on January 14, 2019 at home from dementia with complications. She was under the loving care of her family, and the dedicated staff of Pathways Home Hospice Care. She was 87 years old at the time. She leaves behing one son-in-law, Paul E Forsythe; one child-her daughter, Lynne S Forsythe; and one grandson, Charles W Forsythe. She is buried at South Lawn Cemetery in Tucson, AZ, alongside her husband, Roy Palmquist. She had been widowed since February 1993.
Bartolo Saenz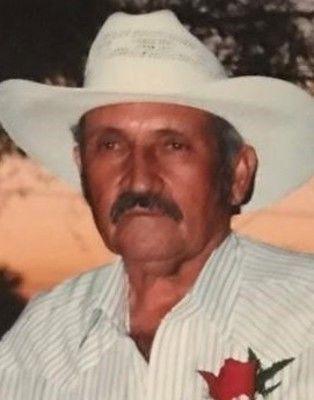 SAENZ, Bartolo V.
A simple man. Born August 24, 1932, he has gone home to Our Lord Jesus Christ on August 15, 2019. Survived by his darling wife of 66 years, Margaret Saenz; children, Bertha (John), Lee (Lourdes), Beatrice, Belia, Gloria (Martin), Stella (Lorenzo), Manny and Dolores (Carlos). Also 26 grandchildren, 50 great-grandchildren, seven great-great-grandchildren. Preceded in death by son, Gilbert Saenz; grandsons, Johnny Bracamonte and Benny Saenz; son-in-law, Miguel Romero; siblings, Salomon, Oscar, Teresa, Eligio, Armando and Frank. Dad was a pillar of strength and always worked hard to provide all necessities for his family. He was the best miner. After he retired he worked his ranch, growing the most delicious fruit trees (apple, peach, pear and pecan). His darling wife and all his family were the most important things in his life. Dad, even though all our hearts are broken, you will always be with us. We will miss you immensely. Until we are all together again, Rest in Peace Dad. A Rosary will be recited at 7:00 p.m., Tuesday, August 20, 2019 at CARRILLO'S TUCSON MORTUARY, South Chapel. Mass will be held at 10:30 a.m., Wednesday, August 21, 2019 at St. Augustine Cathedral. Burial to follow at Holy Hope Cemetery.
Nancy Turner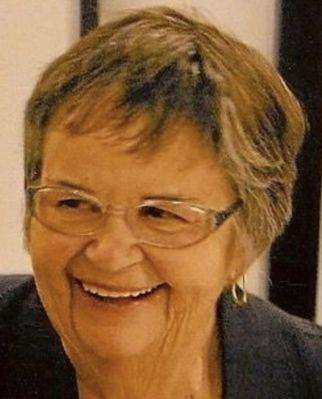 TURNER, Nancy Jane
"Gretchen" Fuller
1938 - 2019
81, of Willcox AZ, formerly from Ludlow, MA, Wolf Creek, Ketchikan, Alaska and most recently Tucson, AZ, passed away peacefully on August 13, 2019 surrounded by her loved ones. She was born in Ludlow, MA. on May 12, 1938 to the late Albert H. Fuller and Helen Stuart Fuller of Ludlow, MA. Nancy was predeceased by husband, Everett Earl Turner; and she leaves her four sons, Steve of Cochise, AZ, and his family: wife, Barbi, sons, David Wilson, Mike Wilson and wife, CoDee, and family; Mike of Tucson, AZ; and his family: wife, Ann, son, Mike McAuley and wife, Heather, and family; Jack of Alma, KS, and his family: wife, Tina, daughters, Jackie Stuewe and husband, Brandon, Katie Eckelberry and husband, Mark, and Haley Turner; and Scott of Marana, AZ and his family: wife, Betty, daughters, Melissa O'Bryan and husband, Jim, and family, and Melinda Friend. Nancy also leaves her brother, Stuart Fuller and wife, Carol; nephew, Todd Fuller; niece, Darcey Fuller Walulak and children, Cam, Kylie and KK; her many Stuart and Fuller Family members; and many, many friends who have truly touched her life. All services will be held privately at the convenience of the family and in lieu of flowers, contributions may be made in the name of Owen O'Bryan, Nancy's Great Grandson to: Dravet Syndrome Foundation, P.O. Box 3026, Cherry Hill, NJ 08034. Arrangements by AVENIDAS FUNERAL HOME.
Arizeder Urreiztieta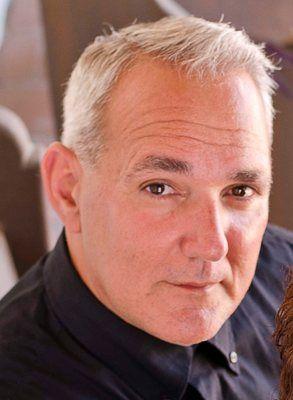 URREIZTIETA, Arizeder
Arizeder was called from Tucson to Heaven by His Savior on August 15, 2019 after a long and valiant battle with lymphoma. He is predeceased by his father, Iñaki Urreiztieta; mother, Belén Mosquera de Urreiztieta; and nephew, Lezo Urreiztieta; as well as many relatives around the world. He is survived by his beloved wife, Dianne Iauco and daughter, Belén Luisa; as well as his siblings Irel, Lirain (Marisol) and Izaro (Melissa) Urreiztieta. They, a niece and nephews, and many relatives in his and Dianne's family mourn his loss. A Requiem Mass will be held at 7:00 p.m., Friday, August 23, 2019 at St. Philips in the Hills. Interment at Holy Hope Cemetery the following day. For further information contact ADAIR FUNERAL HOMES, Avalon Chapel, at 520-742-7901. In lieu of flowers, contributions may be made to The Lezo Urreiztieta Scholarship Fund at the UofA, or the Leukemia and Lymphoma Society.