In memoriam: Funeral notices, December 3, 2019
Funeral notices for Tuesday, December 3, 2019. For more obituaries go to
legacy.com/obituaries/tucson/
In memoriam: Funeral notices, December 3, 2019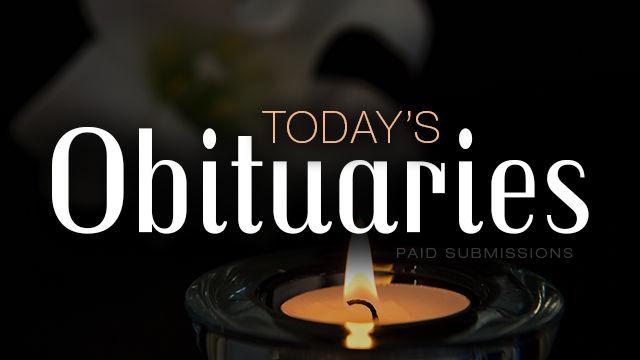 Patricia Barnett
BARNETT, Patricia "Trish"
passed away November 25, 2019. Patricia was born at St. Mary's in Tucson and she was the eldest of four children to Barney (Earl) and Elinor Barnett of Marana AZ. Trish attended college at Northern Arizona University in Flagstaff, AZ. She graduated with a bachelor's degree and she worked in Wilcox, Buckeye, Wickenburg and Marana School Districts as a Speech Therapist. Trish loved working with her students and many of them made a connection with her beyond her speech therapy role. Trish also spent some time in Durango/Pagosa Springs, Colorado. Trish loved traveling and she spent time in Australia, Europe, Alaska, Hawaii and many other states in the US. The family is appreciative to her many friends and caregivers who assisted Trish over the past few years. Patricia is survived by her mother, Elinor Barnett; sisters, Virginia (Gini) Hoopes and Laura Barnett and her brother, Fred Barnett, as well as nephews, Jason, Tim and Eric and niece, Kelly. She is predeceased by her father, Barney (Earl) Barnett.Services will be held for Trish on Wednesday, December 4, 2019. There will be a graveside service at Valley Memorial Park Cemetery, 6894 AZ-287, Coolidge, AZ at 10:00 a.m. Additionally, there will be a Celebration of Life Service Wednesday, December 4, 2019 at 12:30 p.m. at Marana Mortuary and Cemetery at 12146 W. Barnett Rd., Marana, AZ.
Gus Lazary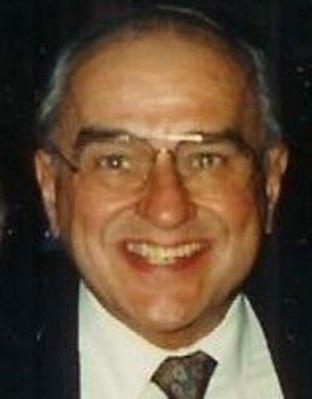 LAZARY, Gus Peter
Age 93, passed on November 30, 2019. Born in Rochester, NY in 1926, Gus was a well known restauranteur with his late brother, Mike. Gus is survived by his wife, Helen; sister, Mary Copoulos; sister-in-law, Jeanette; children, Peter, James and Katherine; grandchildren, Stephen Veals (Laura) and Peter Veals (Elizabeth) and nieces and nephews. He recently celebrated his 69th wedding anniversary! Gus was a WWII veteran having served in the Army Air Corp as a waist gunner on a B-17 Flying Fortress. He spent countless hours volunteering at the Greek Orthodox church (Rochester and Tucson), Boy Scouts of America, Irondequoit Ambulance, Rochester Rotary Club and Pima Air & Space Museum after retiring to Tucson in 1995. Visitation will be held Wednesday, December 4, 2019 from 5:00 p.m. - 7:00 p.m. with a 6:00 p.m., Trisagion service at EAST LAWN PALMS MORTUARY CHAPEL, 5801 E. Grant Road in Tucson. A funeral and graveside service will be held on Thursday, December 5, 2019, 10:00 a.m. also at East Lawn Cemetery. In lieu of flowers, donations may be made in memory of Gus Lazary to: Pima Air & Space Museum at 6000 Valencia Road, Tucson, AZ 85756 or pimaair.org.
Miguel Padilla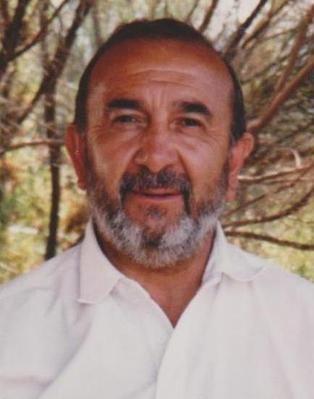 PADILLA, Miguel "Mike" G.
has peacefully gone to be with our Lord while at home and surrounded by family on November 27, 2019. Preceded in death by his loving wife, Donna Mae Padilla of 44 years of marriage. Survived by his daughter, Dee (Chris) Easterling; son, Vance (Dawnna) Padilla and nine grandchildren. Born on May 22, 1939 in St. Johns, AZ. Mike devoted 37 years of his life as an educator in the field of Industrial Education at Pueblo High School and Pima Community College. He was dearly loved and will be greatly missed. Visitation will be held Wednesday, December 4, 2019 from 5:00 p.m. to 9:00 p.m. at CARRILLO'S TUCSON MORTUARY (South Chapel) 240 S. Stone Ave., with a Rosary recited at 7:00 p.m. Mass will be offered Thursday, December 5, 2019, 11:00 a.m. at Most Holy Trinity Church, 1300 N. Greasewood. Interment to follow at Holy Hope Cemetery. Arrangements by CARRILLO'S TUCSON MORTUARY, INC.
Ralph Shelton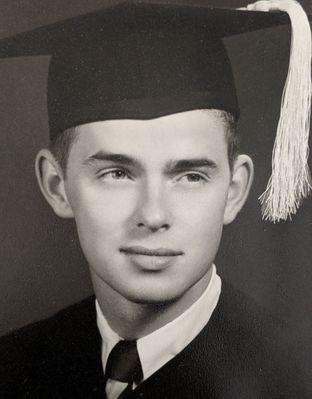 SHELTON, Ralph LaMar Jr.,
died at home peacefully and without pain on Saturday, November 9, 2019, of natural causes. He was 90.
Ralph was born April 4, 1929, in Salt Lake City, to Ida Brough and Ralph L. Shelton, Sr. His baby sister, Betty Ann, joined the family a few years later.
At age 17, Ralph left high school early to join the U.S. Marine Corps in 1946. Later he joined the U.S. Army Reserve and, in 1953, commanded a squad that moved the M65 280mm cannon, "Atomic Annie" by railroad from its base at Fort Sill to the Nevada Test Site, where he observed several atomic test firings.
Professor Shelton was internationally known as an early innovator in the field of speech-language pathology, with major contributions in the areas of articulation, cleft palate, and craniofacial disorders. He started his academic career at the University of Kansas Medical Center in 1959 and moved to the University of Arizona in 1970 where he worked until his retirement in 1998.
Ralph is survived by his dearly-loved, cherished wife, Marilyn Seitzberg; by Riley Vargas, his beloved granddaughter; by daughter Julie Shelton and son, Nathan Shelton and much extended family. Arrangements by GREEN VALLEY MORTUARY.