Funeral notices for Sunday, December 16, 2018. For more obituaries go to
legacy.com/obituaries/tucson/
In memoriam: Funeral notices, December 16, 2018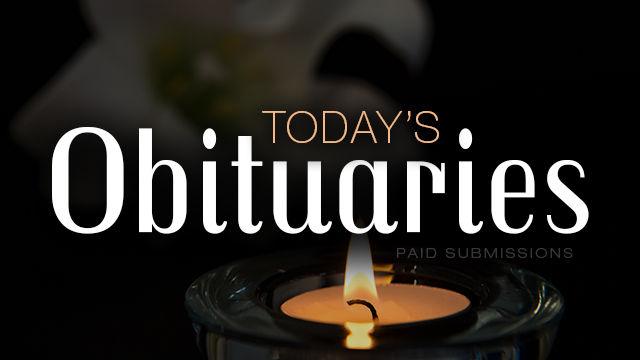 BEREMAN, Billie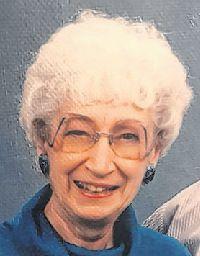 BEREMAN, Billie
92, passed peacefully on December 3, 2018. She was born April 22, 1926, in Dixie, Kentucky, and was preceded in death by her husband, Bob Bereman and her parents, Ted and Ruth Bozarth. Surviving are sister, Elizabeth Ohm; nephew, Michael Ohm; nieces, Rebecca Ohm and Julia Ohm; six grandnieces and grandnephews and one great-grandnephew. Billie was devoted to her home and family and was generous in her love and attention to them and to friends in Indianapolis, Tucson, and other localities. She worked for many years for the Avon company, starting as the lady who knocked on your door offering useful products and progressing through the company to be a regional manager in the Indianapolis area, always at or near the top in current sales. She sang with the Sweet Adelines and church choirs, along with her husband who sang with barbershop quartet societies and other musical groups. She volunteered with community organizations in Tucson, including Interfaith Community Services and the Food Bank. Billie was always looking for ways to help people. She will be sorely missed, not least for her loving and can-do personality. In lieu of flowers, donations may be made to the Food Bank. Arrangements by BRING'S BROADWAY CHAPEL.
BOGNANNO-RAUCH, Mary Sue Oak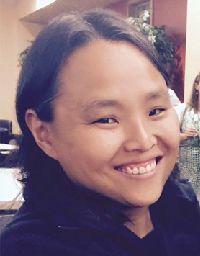 BOGNANNO-RAUCH, Mary Sue Oak
41, of Naperville, IL left us suddenly on December 6, 2018 after complications from a stroke, in Tucson, Arizona. Mary was born in Seoul, Korea, she was adopted at the age of two by Margaret and Mario Bognanno, while they were living in Seoul with their children. Always loving, Mary brought such joy to our family. A sweet and gentle person, Mary shared a pure and giving spirit all her life. She loved family gatherings, spending time in sunny places, and rooting for the Minnesota Vikings. She did not like coconut and never uttered a bad word about anyone. Growing up in Edina, Minnesota, Mary attended Our Lady of Grace Primary School and she graduated from Benilde-St. Margaret Catholic High School. She attended Loras College in Dubuque, Iowa for two years and then transferred to the University of St. Francis in Joliet, Illinois where she studied business, earning a BA degree. As a self-sufficient two year old, Mary could peel a tangerine by herself. She was her Mom and Dad's pride and joy, she could ride a two-wheel bicycle by five, she enjoyed playing softball, spending time with her nieces, nephews and step-daughters, traveling, eating out, and going to comedy clubs and sporting events with her husband, Matt. Mary had a ten-year career in mortgage banking and also worked with special needs children in the Naperville School District. While in Tucson, Mary, along with her mother, volunteered at the Ronald McDonald House. Mary is survived by her husband, Matthew Rauch; stepdaughters, Danielle and Emily Rauch; parents, Margaret and Mario Bognanno; siblings, Angela Graefenhain (Fred), Michael Bognanno (Lindsay), Nicholas Bognanno (Zulee) and Jessica Ranquist (Ed); 17 nieces and nephews and many loving relatives and dear friends. A Funeral Mass will be held on Thursday, December 20, 2018 at 11:00 a.m. at Saints Peter and Paul Catholic Church located at 36 N. Ellsworth St., Naperville, IL 60540. Mary's uncle, Msgr. Frank Bognanno, will celebrate the Mass. If you would like to make a donation in Mary's memory, please send it to: The Ronald McDonald House of Southern Arizona, 2155 E. Allen Road, Tucson, AZ 85719. The families of Mary Sue Oak Bognanno-Rauch would like to thank the ICU staff at Northwest Medical Center, Tucson, Arizona, Saints Peter and Paul Catholic Church, and our family and friends for their love and support. Arrangements by ADAIR FUNERAL HOMES, Avalon Chapel.
BURRUEL, Fernando Gallego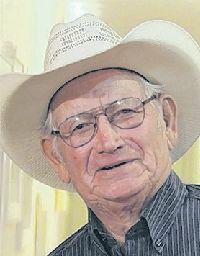 BURRUEL, Fernando Gallego
80, of Tucson passed November 30, 2018. Fernando is survived by wife of 55 years, Cecilia Leon Burruel; daughters, Elvira Leon Burruel (MaryAnn Juarez) and Isabel Burruel (David Smutzer); grandsons, Zachary, Joshua and Jacob; siblings, Rosario Mendibles and Jesus Burruel. A gifted musician with a passion for life. His contagious laugh was a joy. He is deeply loved and missed. Memorial Service 11:00 a.m., Tuesday, December 18, 2018, St. Pius X Catholic Church.
DIVITO, William Lee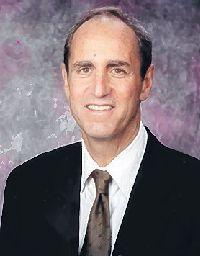 DIVITO, William Lee
Passed away suddenly at his home on December 3, 2018 at the age of 67. He was doing what he loved, working out. Bill is survived by his wife, soul mate, and partner of 45 years, Mary Jo (MJ) Sheldon-DiVito; cockatoo, Granville; sister, Janice Baldwin (Allan) of Oak Park, IL; brother, Daniel DiVito of Hagerstown, MD, and was the adored uncle to many nieces and nephews. Family was very important to Bill, and he was a mentor and friend to many. Born and raised in Oak Park, IL, he was the son of the late Jan and Evelyn DiVito. Bill grew up surrounded by a large Italian family. He was a graduate of Oak Park-River Forest High School where he was the captain and most valuable player of the varsity basketball team. He attended Bradley University in Peoria, IL and the University of Arizona where he fell in love with Tucson and the Southwest desert. Bill was a First Vice President at CBRE where he had a successful career in commercial real estate that spanned more than three decades. Bill was highly respected and admired by his peers, clients, and partners. He was very intelligent, witty, with a wicked sense of humor, and street smarts from growing up in Chicago. He was a creative, resourceful, and charismatic leader who loved doing deals. Bill loved running, hiking, basketball, playing his sax, and was an avid sports fan. He had season tickets for Arizona Basketball for decades and was a lifelong loyal Cubs fan. He and MJ were world adventure travelers, scuba divers and loved boating. In lieu of flowers, please make a donation in Bill's honor to the Steven M. Gootter Foundation working to defeat sudden cardiac death. The family will be hosting a Celebration of Life service on Saturday, February 2, 2019 at 12:00 p.m. at St. Phillips in the Hills, 4440 N. Campbell Ave. Please bring your favorite story to share. Arrangements by ADAIR FUNERAL HOMES, Dodge Chapel.
GARCIA, Rudolph "Rudy" and Betty

GARCIA, Rudolph "Rudy"
and Betty
Rudy died peacefully on December 4, 2018, born October 25, 1924. Preceded in death by his wife, Betty Brichta Garcia who passed away on April 19, 2017; his son, Rudolph III; parents, Rudolfo and Teresa; brothers, Ben and Arnold; sisters, Maclovia and Josephine. Survived by his children, Randolph (Julia), Roxanne (John), Richard (Monica) and Regina; 12 grandchildren and 12 great-grandchildren. Also survived by many nieces, nephews and extended family. Dad was a WWII Veteran, AZ Highway Patrol Veteran and an avid AZ Football Fan. He loved his family and friends and sharing his history with all of them. Please join us in celebrating his life. Visitation will be held Thursday, December 20, 2018 from 5:00 p.m. - 9:00 p.m. at CARRILLO'S TUCSON MORTUARY (South Chapel) 240 S. Stone Ave., with a Rosary recited at 6:30 p.m. Memorial Mass will be offered Friday, December 21, 2018, 10:30 a.m. at St. Augustine's Cathedral, 192 S. Stone Ave. Interment to follow at Holy Hope Cemetery. Arrangements by CARRILLO'S TUCSON MORTUARY, INC.
HERNANDEZ, Erlinda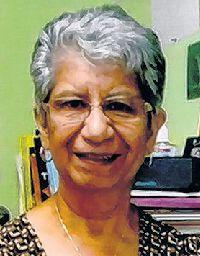 HERNANDEZ, Erlinda
died at Peppi's House on December 12, 2018 at 8:53 p.m. in Tucson at the age of 69. Erlinda is survived by her mother, Guadalupe Sorilla; sisters, Patsy Morris (Don), Mary Lucero (Bobby), Beatrice Fimbres and brother, Miguel Sorilla. She is preceded in death by her brother, Edward Sorilla of Tucson, AZ. She graduated from Pima College with a degree in Nursing. After moving to Tucson, Erlinda began working for TMC Hospital and after 40 years ended her career at St Josephs Hospital where she retired. Visitation will be from 9:00 a.m. - 10:00 a.m. with Rosary at 10:00 a.m., Wednesday, December 19, 2018 at St. Joseph's Catholic Church, 215 S. Craycroft Rd., with Mass to follow at 10:30 a.m. The burial will take place at Holy Hope Cemetery. Arrangements by BRING'S BROADWAY CHAPEL.
HERSHBERGER, Freddy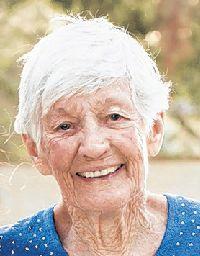 HERSHBERGER, Freddy
passed away at the age of 96 on December 2, 2018. She was surrounded by family and friends, who spent her final days sharing wonderful memories at her bedside. Freddy was predeceased by her husband of 61 years, Pete and by her son, Chris. She is survived by three children, Leslie Lohmeier (Frank), Peter (Jill Martindale), and Natalie Ronstadt (Paul); six grandchildren, three and ½ great-grandchildren and her sister, Natalie Middleton. Family values were central to Pete and Freddy. They were generous and provided unconditional love. Freddy led an honorable life of service, from her days as a Navy Wave, to girl scout leader, to 3-term Arizona State Representative. In her many activities in between, she served in leadership positions. She was very proud of having run Barry Goldwater's office in Southern Arizona for 18 years. Freddy was forever positive. She had a quick wit, strong faith, and a positive attitude. Her glass was always half full (of Chardonnay!). Her one pesky habit: correcting your grammar. She couldn't help herself. Borrowing from HW Bush's service, Freddy died young as late as possible. She will be dearly missed. If you wish to pay tribute to Freddy's life, we suggest a contribution to Casa de la Luz Hospice Foundation in Tucson. We will host a Celebration of Life after the first of the year. Arrangements by ADAIR FUNERAL HOMES, Avalon Chapel.
LINDBERG, Helen Ann Barnes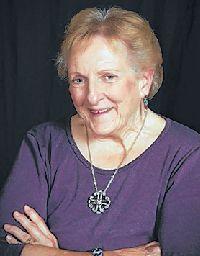 LINDBERG, Helen Ann Barnes
Our beloved mother, grandmother, great-grandmother and friend Helen Ann Barnes Lindberg passed away December 8, 2018. Helen was born on March 3, 1941 in Hereford, Texas where her father was a Baptist Minister. Her family settled in Houston where Helen graduated from Lamar High School. She spent her college years at Hardin Simmons University where in 1962 she earned a BA and met and married Bill Baughman. Helen and Bill moved to Los Alamos in 1964 after the birth of their daughter, Amy. Her son, Craig was born three years later. She taught Chemistry and Biology at Los Alamos High School as a substitute. Helen started working at Los Alamos National Laboratory in 1975 and worked her way up to Assistant Division Leader of the Isotope and Nuclear Chemistry Division and then Managing Editor of Defense Science magazine. Her expertise and love of technical writing earned her Associate Fellow of the Society of Technical Communications. In 1975 Helen met and married the love of her life, Howard Lindberg and added Chris, Lisa and Annie to her family. After retirement she and Howard moved to Tucson, Arizona and traveled to all lower 48 states of America in their motor home. Helen's most memorable travels were to England and Scotland. While in Tucson, she volunteered in various activities including at The West and Davidson Elementary. In all her travels and volunteer work, Helen never met a stranger and always won your heart and life-long friendship. Helen is predeceased by her brother, Robert; son, Craig; brother, William; her beloved husband, Howard and son-in-law, John. Helen is survived by her brother, Edward (Barbara) of Houston; daughter, Amy of Carrollton, Texas; son, Chris (Kim) of Castro Valley, CA; daughter, Lisa (Gene) of Los Alamos, NM; Annie (Paul) of Santa Fe, NM; her daughter-by-choice, Mary of Los Alamos, NM and her grandchildren, Sarah-Ann Keyes (Brenden) of Houston, TX; Christopher Pike (Emily) of Portland, OR; Katrina of Los Alamos, NM; Madeleine and Patrick of Carrollton, TX; Rebecca Marshall of Castro Valley, CA and great-grandson, Calvin of Houston, TX. Helen's life will be celebrated at a Memorial Service on Thursday, January 3, 2018 at 2:00 p.m. in the sanctuary of Northminster Presbyterian Church, Tucson, Arizona; a reception will follow. Those who wish may contribute in her memory to her favorite charity, Compassion International, 12290 Voyager Parkway, Colorado Springs, CO 80997-0001 or a charity of their choice.
MCINTYRE, Paul H.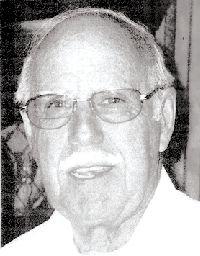 MCINTYRE, Paul H.
Born October 20, 1931 in Camden, New Jersey and passed away on December 6, 2018. His race on Earth is finished, the checkered flag is waving and he is on his way to that winner's circle in the sky. His love of stock car racing is only surpassed by the love for his wife, Chris of 45 years. Preceded in death by his mother, Anna; father, Harry and his beautiful wife, Chris and grandson, Christopher. He is survived by children, Harry (Ann), Betty, Charles, Bob (Sam), Kathy, Richard (Melissa) and Scott (Angela); 16 grandchildren and 20+ great-grandchildren. His ability to make people laugh will be greatly missed. Look out Lord in heaven the King of one-liners is coming. Many people cross our paths in life and Paul would like to recognize a few: his breakfast buddies, Burt, Marie and Irene, the staff at St. Joe's Pancake House, longtime friends, Dick Herman and Lionel Montana. Arrangements by CARRILLO'S TUCSON MORTUARY, INC.
MEYER, Goldalee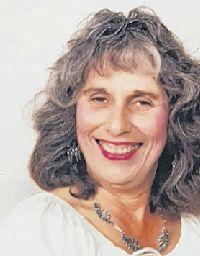 MEYER, Goldalee
devoted and loving wife, mother, and friend, born September 29, 1938, in Cleveland, Ohio, lost her long fight with Frontal Temporal Dementia on November 21, 2018 in Gilbert, Arizona. Goldalee was raised in Cleveland, Albuquerque and Los Angeles. She returned to Albuquerque for college, where she was reacquainted with her future husband, Michael C. Meyer. Michael preceded her in death, March 2007. Goldalee and Michael raised three children. First in Lincoln, Nebraska, then in Tucson, Goldalee was a stay-at-home mom and active in politics for the Democratic Party and the League of Women voters. In later years, she volunteered at the Tucson Botanical Gardens, and as a hospice worker at Handmaker Jewish Services. Goldalee was a dedicated Election Day poll worker for decades. Goldalee Meyer is survived by her three children and their spouses, Scott Meyer (Jennifer), Debbie Meyer (Eric Rosenthal) and Sharon Hanna (Bill) as well as four grandchildren, Rachel Meyer of Tucson, Shea and Brooke Hanna of Chandler and Isaac Rosenthal of New York. A Memorial Service will be held at East Lawn Cemetery, 5801 E. Grant Road, Tucson on Wednesday, January 2, 2018 at 10:30 a.m. In lieu of flowers, memorial contributions can be made in Goldalee's name to the Barrow Neurological Foundation in support of ALS-FTD research. Donations may be made online at http://www.supportbarrow.org or by mail to: Barrow Neurological Foundation, 124 West Thomas Road, Suite 250, Phoenix, Arizona 85013.
MILNE, Helen A. (O'Sullivan)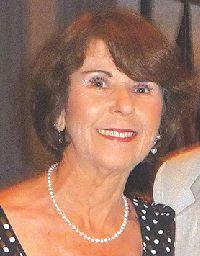 MILNE, Helen A. (O'Sullivan)
Passed away November 24, 2018. Survived by her son, Kevin; siblings, Maureen Kimes, James (Margaret) O'Sullivan, John (Niki) O'Sullivan, also many nieces, nephews and friends. She is predeceased by her son, Brian and her husband, Bill Quirin. She volunteered at Tohono Chul and Reading Seed. Helen worked at Pima County Attorney's Office and the City of Tucson Attorney's office. Funeral Mass will be held on Saturday, December 29, 2018 at 10:30 a.m., St. Thomas the Apostle Church at 5150 N. Valley View Rd., Tucson. Reception to follow in church reception room. In lieu of flowers, those who desire may make memorial donations in Helen's memory to PACC at 4000 N. Silverbell Rd., Tucson, AZ 85745 or Sister Jose Women's Center, 1050 S. Park Ave., Tucson, AZ 85719.
PETTERSON, Margaret Lee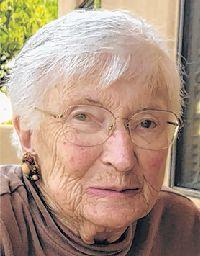 PETTERSON, Margaret Lee
89, of Tucson, passed away on December 8, 2018. Margaret was born August 28, 1929 in Stevenston, Ayershire, Scotland. At six months old, she moved with her family to Long Island, New York, where as a teenager, she met her future husband, Arthur Petterson at a roller skating rink. With a lifelong love for airplanes, she took flying lessons at Zahn's Airfield in North Amityville on Long Island. Graduating from Andrew Jackson High School in St. Albans in 1947, she worked as a secretary for several years in New York City. Art and Margaret were married in 1948 and headed west "for more space", moving to Silver City, New Mexico, then eventually on to Tucson in 1954. In retirement, she spent five years with Art in Ellsworth, Maine. Margaret loved politics, music, horses, nature, the outdoors, and the West. She leaves sons, Andrew Lee Petterson of San Jose, California; David McDonald Petterson and Veni Ercegovic of New York, New York; daughter Elizabeth McLelland Petterson of Tucson; granddaughter, Kaitlyn Nicole Gillmore of Tucson; cousins, Cecilia Lee of Phoenix; Richard and Joan Colton of Seaford, Long Island, NY, and several other cousins in Massachusetts and NY. Memorial Service to be held at 10:00 a.m., Wednesday, January 2, 2018 at Immanuel Presbyterian Church, 9252 E. 22nd. In lieu of flowers, donations may be made to Tohono O'Odham Communty Action - Native Farmers (TOCA Bldg in Tohono Plaza, P.O. Box 1790, Sells, AZ, 85634) and Oasis-Baboquivari School Libraries on the Tohono O'Odham Reservation (BUSD, 40 P.O. Box 248, Sells, AZ, 85634).
SANCHEZ, Miguel Angel "Mike" 10/16/1965 - 11/27/2018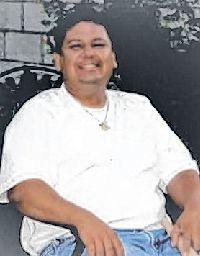 SANCHEZ, Miguel Angel "Mike" 10/16/1965 - 11/27/2018
Mike passed away unexpectedly on Tuesday, November 27, 2018. He is survived by daughter, Brittney Anne Miller; his mom, Bertha B. Sanchez; five brothers and three sisters, Louis (Margaret), Ana (Keith), Agnes (Gordon), Frank, John (Maria), Julie (Tudy), Richard/Bo (Lisa), and Mando. Also survived by several nieces and nephews, Kalasea (Paul, Macey) and Ian; Andrea (Sam) and Ariana (Anthony, Isa, Isla); Tony (Syanna, Traesaun, Syniah) and Jenny; Manuel and Arturo. Mike is now celebrating life in heaven with dad, Frank and sister, Margie. A Rosary and Mass will be celebrated on Saturday, December 22, 2018 at 10:00 a.m., St. Margaret's Church, 801 North Grande Avenue, Tucson, Arizona. Safe travels míjo! Peace be yours! Arrangements by ANGEL VALLEY FUNERAL HOME.
SOLINSKI, Jeanette M.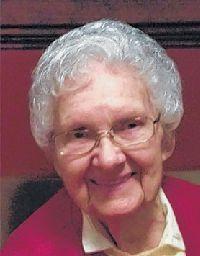 SOLINSKI, Jeanette M.
92, of Corona and Green Valley, passed away on November 30, 2018. She was a devoted wife, aunt, and friend. She loved the city of Corona de Tucson and worked with loving dedication for the town as a board member and town historian. She was born in Chicago where she married her loving husband of 69 years, Leonard, who passed away in 2016. In 1986 they moved to Arizona. Jeanette was a special friend of the Sycamore Elementary School in Corona, where she volunteered by helping the children with their school work and listening to them talk about their daily lives. She loved the children and they adored her. She was also honored to be a member of the design committee for the Corona Elementary and middle schools. Jeanette is survived by loving nieces and nephews and her loyal friends. A Celebration of Her Life will be held on Monday, December 17, 2018 at 11:00 a.m. at the Corona de Tucson Baptist Church. Arrangements by ABBEY FUNERAL CHAPEL.
STINSON, Fleta Lucille (Wren)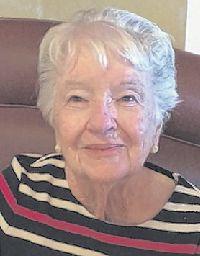 STINSON, Fleta Lucille (Wren)
91, of Tucson passed away December 7, 2018. She was born December 26, 1926 in Seminole, Oklahoma. She graduated from Tucson High School in 1944 and attended St. Mary's Nursing Academy. She lived and farmed in Pasco, Washington for 47 years before returning to Tucson. Services will be held in Tucson. In lieu of flowers, donations can be made to the Alzheimer's Association or Reid Park Zoo. Arrangements by NEPTUNE SOCIETY.
WHEELIN, James John III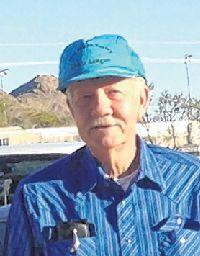 WHEELIN, James John III Our Railroad man.
With great sadness the family of James John Wheelin III of Benson, AZ announces his passing on October 25, 2018 at 80 years of age. He was born October 3, 1938 to Margery and James John Wheelin II in Tucson, AZ. James followed in his father's footsteps and retired from the S/P Railroad in 1998 as a Railroad Conductor after 39 dedicated years of service. James is survived in death by his loving wife of 43 years, Bonnie Wheelin; his son, Jerry and wife, Dana Wheelin; his daughter, Kimberly and husband, Glenn Pierce; his grandchildren, Amber, Patricia, Michelle, Krystal and Kyle. As well as his great-grandchildren, Dominik, Kasey, Kylie, Xavier and Makenzie; his long time friend and railroad brother, J.I. Cooper and his beloved dog, Baya. James will greatly be missed, but his memory will live on forever whenever hear the sound of a train's horn. We will always remember our railroad man.
WILLIAMS, Rev. Robert B.
WILLIAMS, Rev. Robert B.
On November 26, 2018 the Rev. Robert B. Williams passed from the Church Militant here on earth to the Church Expectant. While at St. Andrew's Episcopal Church in Tucson he led the community in prayer, the struggle to love each other with the love of Christ, the battle for justice, equality, and mercy for all. Now in paradise he joins with the saints in prayer for those who have gone before and who will follow as they await the coming judgment of God whose mercy knows no limit. When the day of judgment comes he will rejoice with those who are ushered into the Church Triumphant in heaven. On Saturday, December 22, 2018 the community of St. Andrew's will gather at the parish at 545 S. 5th Avenue at 11:00 a.m. to remember and celebrate his life and ministry at a requiem Eucharist. Arrangements by BRING'S BROADWAY CHAPEL
YOTHMENT, Nivita Riley 5/18/1933 12/01/2018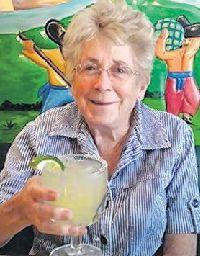 YOTHMENT, Nivita Riley 5/18/1933 12/01/2018
Nivita grew up in Graves County, Kentucky on a small farm one of ten children. She graduated from St. Joseph Catholic School in Mayfield, KY. She entered the convent of the Ursuline Sisters in 1951. She received her bachelor's degree from Brescia College in Owensboro, KY. She did graduate studies in Puerto Rico, and taught in Catholic Schools in KY. She was chosen to go to Caracas, Venezuela and provide religious education to adults and youth. Nivita came to Tucson in 1967 to head the CCD program in the Diocese of Tucson. In 1970, she became involved in the pastoral ministry. She served as a member of the religious of the new St. Pius X Parish. She was very much involved in serving people. She was a teacher, visited the sick, aided families in distress, and was accepting of all whom she encountered. She earned a Masters degree in Education from University of AZ. In 1978, Nivita received a dispensation from Rome and left the sisterhood. She married Robert Yothment in 1978, and they were married for 23 years. She worked at Handmaker Center for a period of time, and did substitute teaching in Tucson. She got her real estate license in Tucson and worked as a Realtor until her late 70's. She never had children of her own but she mothered many! At Nivita's request, her body was donated to the University of Arizona for scientific research. She is survived by three sisters, Margie Marie Brittain of Danville, KY; Sister Teresa Riley of Maple Mount, KY; Ruth Dickens (Donald) of Tucson, AZ and three brothers, Joseph Bud Riley (Nancy), James Samuel Riley (Frances) of Mayfield, KY and Roy Patrick Riley (Carol) of Lawrenceburg, IN. She is also survived by 33 nieces and nephews and 73 great-nieces and nephews. She is predeceased by her husband, Robert Yothment; parents, Jake and Lucille Riley; a sister, Wilma Kline and brothers, Cecil Howard Riley and John Marvin Riley. A Memorial Service will be held on Saturday, January 19, 2019 at St Pius X Church at 1800 N. Camino Pio Decimo in Tucson, AZ. The Memorial Service will be conducted by Pastor, Father Harry Ledwith.