In memoriam: Funeral notices, December 1, 2019
Funeral notices for Sunday, December 1, 2019. For more obituaries go to
legacy.com/obituaries/tucson/
In memoriam: Funeral notices, December 1, 2019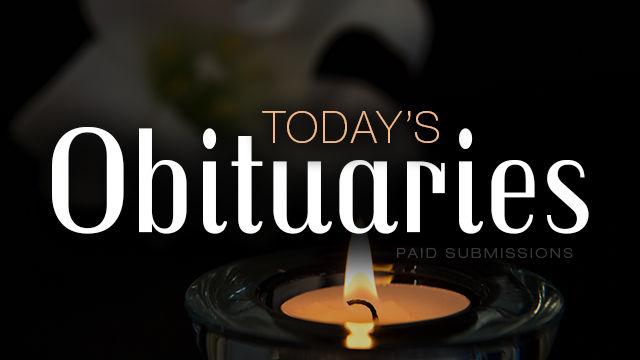 Herbert Dunham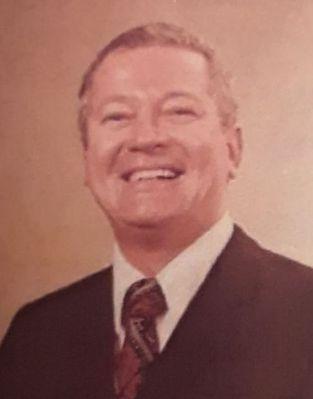 DUNHAM, Herbert "Gene"
81, of Tucson passed away on November 7, 2019. He was born in Superior, Arizona September 17, 1938 to Mary and Herbert Dunham. Preceded in death by his parents, brother, Bob and granddaughter, Megan. Survived by his wife of 49 years, Ana and children, Edward, Brian (Lynne), Rachel (Colby), Elizabeth (Stan); grandchildren, Sarah, Jacob, Mateo, Luke, Isabel and Hannah. Funeral scheduled for Saturday, December 7, 2019 at 11:00 a.m., St Pius Catholic Church, 1800 Camino Pio Decimo, Tucson AZ. Arrangements by BRING'S BROADWAY CHAPEL.
S. Manilla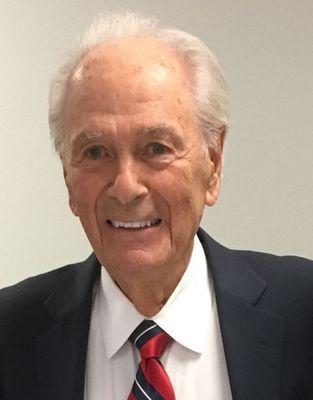 MANILLA, Dr. S. James "Jim"
passed away peacefully at his daughter's home in Clarkston, Michigan on November 20, 2019. He was born in Skaneateles, New York, on June 17, 1924, to the late Mary and James Manilla, who emigrated from Bari, Italy in April 1921.
--
He was preceded in death by his wife, Kathryn; his brothers, Paul and John and his sister, Martha. He leaves behind a loving family of four children, eight grandchildren and one great-grandson: daughters, Mary "Dani" Danaher (Olivier Testut) of Hyeres, France and Charleston, S.C, Carol Ann "Cam" (James Schroeder) of Clarkston, Michigan; Kathleen (Pat Loridas) of Chicago, Illinois, and son, Robert (Joanne) of Clarkston, Michigan. Jim deeply loved his grandchildren - Alessandra, Michael Sanda, Giovanna, Elena, Leah, Jena, Anna, Tessa and Cole - and new great-grandson, Katsuo, and was endlessly proud to tell his friends about their activities and accomplishments.
--
When not spending time with family and close friends across Michigan, Tucson and Skaneateles, education and athletics marked the foundation of Jim's life, as seen through his academic history and longtime career. In 2015, at the age of 91, Jim retired
--
In 1942, Jim was inducted into the armed forces and served in the European Theater during World War II as a Lieutenant and Bombardier Navigator on B-26s in the 572nd Bomb Squadron, 398th Bomb Group. After 35 combat missions, he returned home in 1945, decorated with two military Oak Leaf Clusters and a Presidential Citation for his squadron's activity during the Battle of the Bulge.
--
After the service, Jim enrolled at the University of Michigan, where he played football, basketball and freshman baseball, before graduating with a Bachelor of Science degree in 1949. He became a teacher, football coach and athletic director, before moving into higher administration as President of four community colleges from 1965-1987. As a dedicated sports enthusiast, Jim also served as a collegiate football and basketball official in the Big Ten and Mid-American conferences.
--
While working, officiating, and helping raise his family, he earned his master's degree at Syracuse University and his doctorate in Higher Education Administration at Wayne State University. From 1979-1987, he was President and Chancellor of Pima Community College and, in 2017, he was recognized as the first and only Chancellor Emeritus of Pima.
--
After leaving Pima, Jim was Vice President for Development at the University of Arizona for 18 years. As Executive Director for the first Capital Campaign, he helped raise $100 million for the UofA Foundation, followed by another campaign five years later that raised $1 billion.
--
In 2008, he established and served as the first director of the HSL Properties Foundation, followed by a brief career as a consultant to the Carondelet Foundation, serving Carondelet's network of hospitals.
--
During his professional career in Tucson, Jim was active on many boards and organizations, including: United Way of Tucson, Metropolitan Convention and Visitors Bureau, founding member of Davis Monthan DM50 board, Pima County High Tech board and Tucson Airport Authority, past member of the VIP Breakfast Club and member of the University of Arizona National Leadership Council and Tucson Country Club.
--
Jim was a true hero to his family, selflessly working hard his entire life to set the best example for his children and grandchildren, who will miss him terribly but know how lucky they were to have him in their lives for all this time.
--
--
Private services will be held in Michigan with a celebration of Jim's life held on Sunday, January 12, 2020 at 3:00 p.m. at Tucson Country Club. If you plan to attend, please RSVP to SJMcelebration@gmail.com by Monday, January 6, 2020.
--
--
In lieu of flowers, donations can be made in his memory to benefit the University of Arizona Foundation General Scholarship Fund. Donations can be made online (be sure to indicate Jim's name in the tribute section) or by check made payable to the University of Arizona Foundation and sent to 1111 N. Cherry Ave, PO Box 210109, Tucson, AZ 85721.
Susan Mason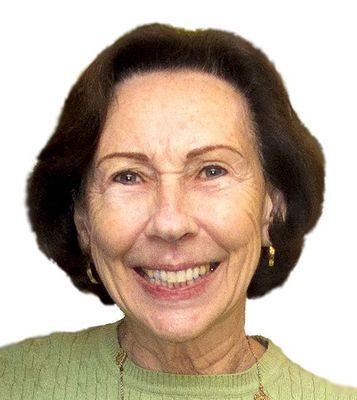 MASON, Susan
of Tucson, Arizona, passed away at her home on November 23, 2019, at the age of 75, after a brief bout with cancer.
Born in Hanover, Pennsylvania, on June 16, 1944, and raised in Taneytown, Maryland, Sue was the daughter of Delmar and Nadine Riffle.
Sue graduated from American University in 1968 with a Bachelor of Arts degree in Elementary Education. There she met Bill Mason, her husband of 55 years. She taught briefly, but her primary career was mother and homemaker. The family moved to Tucson in 1974.
Sue adored children, especially babies. She volunteered for 27 years at Tucson Medical Center in the Antepartum Testing Program, Newborn Nursery, and Newborn Intensive Care Unit. Following her time at TMC, she volunteered at Casa de los Ninos Children's Center.
During her 44-year membership at Sabino Road Baptist Church, Sue was a long-time 2nd Grade Sunday School Teacher, Vacation Bible School Teacher, AWANA Leader, and Director of the Church Nursery, touching the lives of hundreds of young children and their parents.
In addition to her husband, Sue is survived by daughter, Cheryl Mason of Tucson; daughter, Christine Elliott (and husband Steve Elliott) of Chandler, Arizona; son, Brian Mason of Brooklyn, New York and grandson, Adam Elliott of Chandler. She was preceded in death by her brother, Thomas Riffle of Taneytown, Maryland, who died October 5, 2019.
A Memorial Service celebrating Sue's life will be held at Sabino Road Baptist Church on Friday, December 6, 2019 at 10:30 a.m.
Contributions in Sue's memory can be made by mail or online to Casa de los Ninos at: https://www.casadelosninos.org/how-you-can-help/donate-2/. Arrangements by EAST LAWN PALMS MORTUARY.
Frederick Mcconnell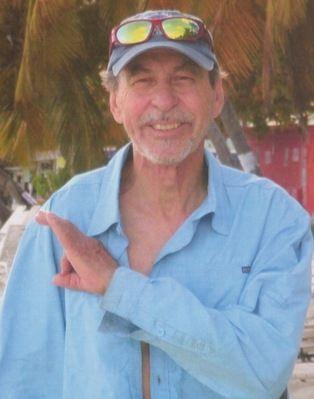 MCCONNELL, Frederick
9/24/1948 - 11/16/2019
Third generation Tucsonan, Salpointe 66', University of Arizona Retired Teacher, T.U.S.D., governing board member, Youth on Their Own, Educational Enrichment Foundation.Estella (mother), Jack (father), Pam (ex-wife), Carolyn (sister), Bill (brother), Michael (nephew), Rick (nephew) have led the way.Janet (partner), Roni, Andrea, Raquel (nieces), Ron, Chuck, Rick (nephews), Gabriel, Maria, Caesar, (godchildren), along with many friends who are as close as family, are still playing down here on Terra Firma.There have been bumps in the road that I credit to my own ignorance and/or selfishness (hopefully I have been forgiven).The low points have been outweighed by memories of adventure and love.Woodrow, quite a party" Lonesome DoveA segment of Augustus' final words to his best friend Woodrow.All are welcomed to attend a party celebrating our network of love and friendship on Sunday, December 8, 2019 at The Hut, 305 N. 4th Ave., between 1:00 p.m. - 5:00 p.m. to share memories, stories and exaggerations. Arrangements by ANGEL VALLEY FUNERAL HOME.
Ernesto Santamaria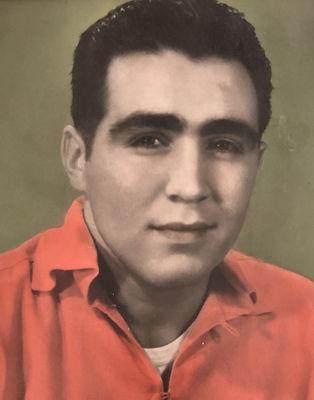 SANTAMARIA, Ernesto P.
83, passed away on November 27, 2019 to be with our Heavenly Father. He was born on March 22, 1936 in Vanadium, N.M. He is preceded in death by his loving wife, Raquel; his parents, Ezequiel and Soledad; his sister, Mary; brother, Ezequiel (Wero). He is survived by his children, Ernest C. Santamaria (Jenny), Christina Molina (Jesse), Patricia Acosta (Curtis), Ann Santamaria; his sisters, Dolores, Delia, Connie and Lydia; brothers, Jesus, Alfonso Sr. and Edward Sr., along with six grandchildren and five great-grandchildren. Visitation will be held Tuesday, December 3, 2019 from 9:15 a.m. - 9:45 a.m. at Saints Peter and Paul Church, 1946 E. Lee St., with a Rosary recited at 9:45 a.m. Mass will follow at 10:15 a.m. Interment at Hoy Hope Cemetery. Arrangements by CARRILLO'S TUCSON MORTUARY, INC.
Ivan Sauber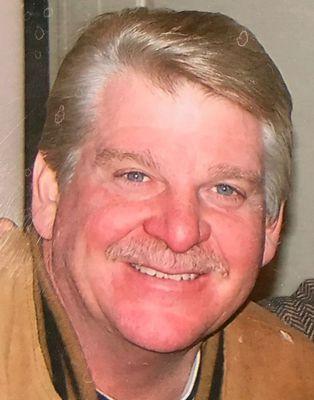 SAUBER, Ivan C.
59, our beloved son, father, brother, uncle and grandfather passed away November 9, 2019 while deer hunting in Patagonia. An avid outdoorsman, God granted him a final wish that when he passed, he would be hunting or fishing. Our Lord blessed Ivan with a beautiful daughter, Megan and grandson, Carter, both the shining stars of his life. Ivan is survived by his mother, Betty; siblings, Debbie, Cheryl, Herb, Brenda and Scott along with many cousins, nieces and nephews. He is preceded in death by his father, Herbert and sister, Bonnie. Ivan was medically retired from General Electric and overcame many hurdles in life but was unable to beat a terminal respiratory disease. He spent his last several years focused on family, faith, and abilities rather than his physical limits and lived every day to its fullest. Ivan unselfishly donated his body to science in the hope of finding a cure for Alpha One. He will be forever missed and loved. Services will be held Thursday, December 12, 2019 at l0:00 a.m. at St. Francis Cabrini Catholic Church, 3201 E. Presidio Rd.
Nancy Volpe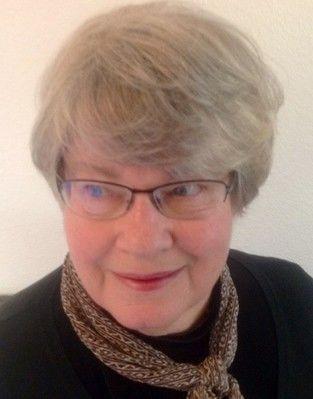 VOLPE, Nancy R. (Crux)
passed away at home on November 25, 2019 at the age of 73. Nancy is survived by her husband, Chester B. Volpe; son, Christopher J. Volpe and daughter, Cassandra Volpe Horii and grandchildren, Sophia L. Volpe and Maya J. Horii. She was preceded in death by her brother, David K. Crux and parents, Donald K. and Martha R. Crux.
Nancy was born on January 4, 1946 in Wilmerding, PA to Donald and Martha Crux. She graduated from Westinghouse Memorial High School in 1963 and married Chester Volpe, her high school sweetheart, in 1963. After leaving Pennsylvania, Nancy and Chester lived in Orange County, CA, during his Marine Corps service. The family moved to upstate New York, and later, to Boulder, Colorado, where Nancy spent more than 40 years enjoying the spectacular landscape, a thriving art scene, and life with her family. She was a dedicated wife and mother, devoting many years to raising her children with creativity, curiosity, and a love of learning. In midlife, Nancy became serious about her passion for the arts. She took art classes at the Torpedo Factory Art Center in Alexandria, VA and upon returning to Boulder, became a productive and celebrated artist, creating large and small works in pastel, oil, acrylic, multimedia, and a variety of print-making techniques. Nancy was a long-time member of the Art Work Space artists' cooperative in Boulder. She exhibited in juried shows, including Boulder's Open Studios, as well as at various shows and galleries in Colorado, and later, in Tucson, AZ, where she lived part-time for several years, and then relocated permanently in 2015. Nancy's commissioned artwork hangs in the St. Julien Hotel in Boulder, CO and in numerous homes and businesses. Friends and family remember Nancy as an outgoing, gregarious, and dedicated woman; throughout her life, she tapped into a profound wellspring of imagination, cared deeply for those around her, and expressed her uniqueness in all that she did.
Family and friends will celebrate Nancy's life privately. In lieu of flowers, memorial donations may be made to the American Cancer Society, www.cancer.org/involved/donate/memorial-giving.html. Arrangements by EAST LAWN PALMS MORTUARY.
Glen Whiteley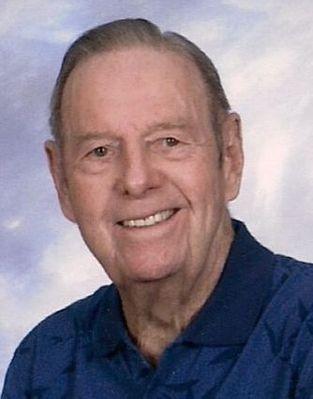 WHITELEY, Glen "Doc"
born August 20,1920 in Wichita, KS, died November 14, 2019 in Tucson, AZ at the age of 99. Doc farmed near Muscatine, IA where he met and married his wife, Shirley Thayer, in 1948. In 1960, they moved their young family to Mesa, AZ where they lived for 45 years. Their three children all graduated from the University of Arizona, a point of pride for Doc. He and Shirley relocated to Tucson in 2005.
Doc's life was defined by his big heart and his mid-western values of self-reliance, hard work, humor, and love of family. He leaves this legacy to Shirley, his wife of 71 years, children Beth (David Wardrop), Tamra (Mark Myers) and Kevin (Karin), and grandchildren, Morgan, Lauren, Lindsay, Thomas and Chad.
A Celebration of Life Open House will be held Saturday, December 14, 2019 from 2:00 p.m. - 4:00 p.m. in the Fiesta Room of the Sunflower Community Clubhouse, 9401 N. Sunflower Park Drive in Tucson. In lieu of flowers, the family requests donations to your favorite charity. Arrangements by DESERT SUNSET FUNERAL HOME.