In memoriam: Funeral notices, January 8, 2020
Funeral notices for Wednesday, January 8, 2020. For more obituaries go to
legacy.com/obituaries/tucson/
In memoriam: Funeral notices, January 8, 2020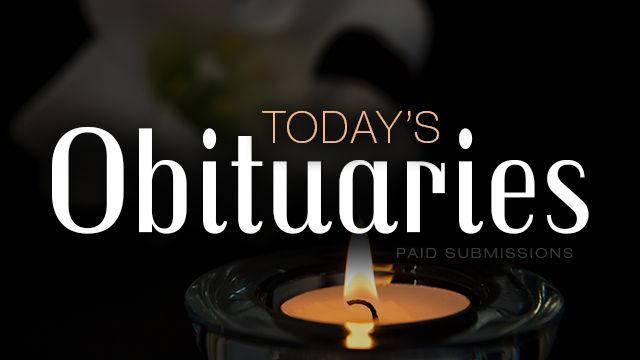 Leonard Basurto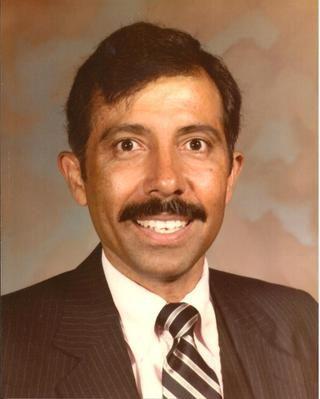 BASURTO, Leonard E. Retired Lt. Colonel, Ph.D.
Passing into the spiritual world, Leonard entered the gates of heaven on Sunday, December 29, 2019, after his courageous battle with ALS (Lou Gehrig's disease). Prior to entering eternal life, Leonard personally blessed family, friends and his VA care team and thanked them for their love and support. Born May 2, 1943, in Tucson, Arizona to Reynaldo Huerta Basurto and Reina Rábago Basurto. Preceded in death by his parents, sister Irma, niece Jessica, and several members of the Madero and González families. He is survived by his devoted wife of 51 years, Amelita; brothers, Larry (Grace) and Ruben (Aida); sisters, Patricia (Paul), Debra (Rogelio), Conchita (Vaughn), Velia (Rudy) and Carmen (Larry); many nephews and nieces; and nine Godchildren; together with many former TUSD colleagues, and childhood/high school friends. Leonard was a beloved tío, nino, father figure, friend and more importantly husband to "his" Amelita. He served in the United States Air Force and the AZ Air National Guard until retirement as Lieutenant Colonel. Leonard was surrounded by the love of children, having served as principal at Roberts Elementary School and then as Director of the Bilingual Education Department for the Tucson Unified School District. After retirement from TUSD, Leonard served as principal at St. John the Evangelist Catholic School. He later continued to volunteer endlessly throughout the community, with the Pima County Interfaith Council and with St. John the Evangelist Catholic Church. He was very proud to have coordinated projects with county, city, and Catholic parish officials towards the completion and development of the St. John's Community Park which includes a skate park. He was very active in many social justice issues. The family would like to thank Msgr. Raúl, Fr. Abrams, Fr. Seraphim, Fr. Nsom, So. AZ VA Health Care System, AZ Chapter Paralyzed Veterans of America, ALS Center at Banner UMC South Campus, AZ Chapter ALS Association, Imelda, Lupita and many family members for the loving care they provided during this difficult time. We are forever grateful to his nephews/Godsons Joey and Rey, for their assistance and loving support of their Nino. A Rosary will be recited at St. John the Evangelist Catholic Church, 602 W. Ajo Way on Saturday, January 11, 2020 at 9:30 a.m. Mass will follow at 10:00 a.m. Interment at Holy Hope Cemetery. We love and miss you more than words can say. May you rest in eternal peace and always watch over us. In lieu of flowers, contributions are appreciated in memory of Leonard E. Basurto to the AZ Chapter Paralyzed Veterans of America or the AZ Chapter ALS Association. Arrangements by CARRILLO'S TUCSON MORTUARY, INC.
Inez Hahn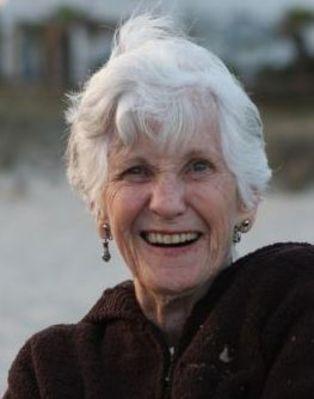 HAHN, Inez
long time resident of Tucson, passed into her eternal rest on Tuesday, December 31, 2019. Inez was 93 years old. She retired from Montgomery Wards at El Con after managing the jewelry department for many years. She was preceded in death by her husband, Henry Hahn. She is survived and lovingly remembered by her children, Tom Johnson (Carol) of Lansing, Michigan, Carol Trudgen (Craig) of Phoenix, Melanie Monier (Mark) of Tucson and daughter-in-law, Joan Tierney of Phoenix. She is also lovingly remembered by ten grandchildren and nine great-grandchildren. A Service will be held at Holy Cross Lutheran Church on Saturday, January 11, 2020 at 1:00 p.m. Visitation will be held one hour prior to the Service. Arrangements by BRING'S BROADWAY CHAPEL.
Carter Harrison

HARRISON, Carter H. Jr.
took his last flight on January 2, 2020. He was born in Montclair, New Jersey on July 26, 1936 to the Rev. and Mrs. Carter H. Harrison Sr. Carter grew up in Hampton, Virginia where he learned photography skills taking and developing the pictures of fisherman with their catches. While he was a student at Woodberry Forest in Orange, VA, Carter was the photographer for the annual. After he graduated from Woodberry Forest, Carter served in the U.S. Army. He was stationed in Germany where he traveled by bicycle or moped throughout Europe. He attended Antioch College and graduated from Stanford University with degrees in Engineering. On June 20, 1964 Carter married Connie Tilton, a classmate. Carter was a Consulting engineer, and Assistant Professor at Auburn University, and the Research Director for the American Society of Civil Engineers. He served with the Canadian and American Delegation to Australia to chronicle their successful conversion to the metric system. He authored many articles in juried publications. Carter served as the president of the Oregon Section of the American Society of Civil Engineers and the Engineers and Architects Council. Carter was an avid cyclist, canoeist and hiker. In 1957 he climbed the Grand Teton in Jackson, WY. You should have seen Carter carry a canoe on his head to a water's edge. Upon their retirement, the Harrisons fulfilled their dream of touring the fifty states and Canada in their RV. Traveling the world was their avocation. In 2001 Tucson became their retirement home. Carter served as a docent at the Pima Air and Space Museum for many years.
Survivors include his wife, Connie; their children, Julie Harrison and Berkeley Harrison (Kristin); their grandsons, Benjamin and William Harrison, and his brothers, Scott Harrison (Blanche), Benjamin Harrison and William Harrison (Deborah).
There will be no funeral at Carter's request. A Celebration of Life will occur in February. Burial will be in Jackson Hole, WY.
In lieu of flowers, donations may be made to the Community Food Bank or the Boy Scout Council of Tucson. Arrangements by HUDGEL'S SWAN FUNERAL HOME.