In memoriam: Funeral notices, January 11, 2019
Funeral notices for Friday, January 11, 2019. For more obituaries go to
legacy.com/obituaries/tucson/
In memoriam: Funeral notices, January 11, 2019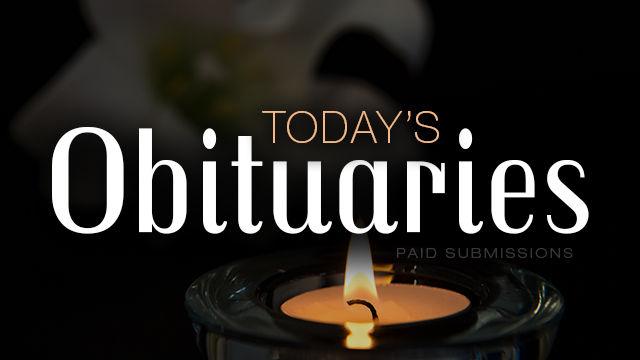 LANGER, Harold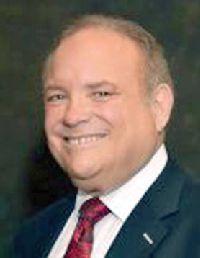 LANGER, Harold
age 67, passed away peacefully on January 9, 2019, at UCLA Medical Center. Harold was born in Louisville, Kentucky on July 19, 1951, to Rubin and Esther Langer. The Langer family moved to Tucson in 1968. There Harold combined his passion for finance with his love of people, to become a well-respected and successful financial advisor with RBC Wealth Management. Harold will continue to live on in the hearts and minds of his family: Ellyn (nee Weinberg), wife of almost 30 years; daughters, Brittany and Sabrina; son, Bryan (Brittany) and granddaughter, Maya. He will truly be missed by his brother, Allen (Marianne); Zalman Weinberg, father in law; Joan Bercovitz, mother in-law; Suzan Guba, sister in-law; Jeff Guba, nephew; Jennifer Wahl (Ryan), niece; Barb Weinberg (Stephanie), sister in-law; Blake, niece and many loving cousins. Harold lived a life full of love, kindness, and laughter. He took pride in helping, mentoring, as well as learning from others, and above all else surrounding himself with those he loved, which included many of his clients, who embraced him as part of their families. Family, friends, and others whose lives were touched by Harold, are welcome to join us in the chapel, at EVERGREEN MORTUARY, 3015 N. Oracle Rd. at 1:00 p.m., this Sunday, January 13, 2019. The family will be sitting Shiva, after the funeral, as well as Monday and Tuesday from 5:00 p.m. - 8:00 p.m. at the Langer's home.
LUEBKE, JoAnn Henderson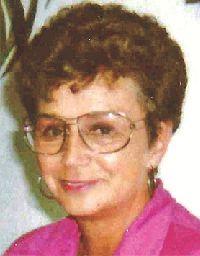 LUEBKE, JoAnn Henderson
78, passed away peacefully on Friday, January 4, 2019, in Woodland Park, Colorado, with her loved ones at her side. JoAnn was born October 11, 1940 in Brush, Colorado, to the late Marshall and Pauline (Lauck) Henderson. JoAnn grew up on a three-acre farm in Littleton, Colorado, and knew the importance of hard work. She attended college in Colorado and graduated as an LPN. JoAnn married Paul Jones, Sr. and raised a family of three children. They later went their separate ways, and JoAnn met and married Richard Luebke, Sr. in 1972. Dick and JoAnn had only been married less than a year when they embarked on a very improbable journey, and founded Pima Medical Institute on "a string and a prayer". Together they built PMI through hard work and long hours. Jo's favorite activity was graduation, as she enjoyed seeing students reach their dreams. JoAnn was known for her handmade quilts, homemade birthday cards, family reunions, Jeep rides in the early years, and her true love for dogs. There was never a homeless dog if JoAnn was around! She loved and was loved by her family and friends, and will be greatly missed by all who knew her. Surviving JoAnn are her three children, Paul Jones, Jr. (Christina), Stan Jones and Bonnie Nevels (Roy), as well as six stepchildren, Dick Luebke, Jr. (Connie), Debbie Gilbert (John), Sharon Judy (Kelly), Greg Luebke (Donna), Mark Luebke (Karen), and Chris Luebke (Suzie), along with 33 grandchildren, 47 great-grandchildren, and one great-great grandchild. She is also survived by her brother, Arthur Henderson and many extended family members, nieces, nephews and close friends. She was preceded in death by her husband, Richard; her parents and siblings, Donald and Barbara. A Visitation will be held Friday, January 11, 2019, 6:00 - 8:00 p.m. at BRING'S BROADWAY CHAPEL, 6910 E. Broadway Blvd., in Tucson, AZ. Funeral Services will be held on Saturday, January 12, 2019 at 11:00 a.m. at Christ Community Church, 7801 E. Kenyon Drive, Tucson. Burial will follow at All Faiths Cemetery in Tucson. In lieu of flowers, please consider a donation to the University of Arizona Cancer Center. "I am the resurrection, and the life," spoke the Master; "he that believeth in me, though he were dead, yet shall he live. And whosoever liveth and believeth in me shall never die." (John 11:2526).