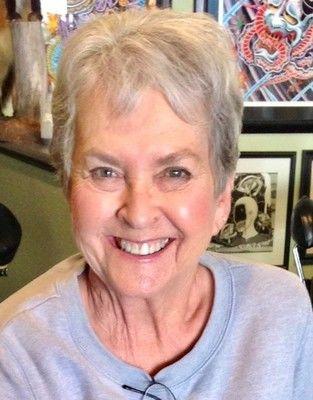 BARRY, Patricia "Patti" O'Brien
age 79, passed away peacefully December 22, 2019. She was born May 8, 1940, in Madison, Wisconsin to Otis and Wilna O'Brien. She is preceded in death by her parents and brothers, Amza Lewis and Sheldon Lewis.
Patti was a loving and dedicated wife of 61 years to her high school sweetheart John. She treasured her four children, Phillip (Jimmie), Christine (Bill), Edward and Theresa (Bob) and she embraced every moment with them. She especially loved her role as grandma to her many grandchildren and great-grandchildren. She was a kind and caring woman, always making time for family and friends. She brought joy to everyone she met and brought all in as part of her family. She had a love for the outdoors, good food and wine. She spent ten years volunteering as a docent at the Arizona Sonora Desert Museum where she loved teaching visitors about the desert and all it's beauty. Her fight, determination and spice are what kept her with us for so long. Our lives are forever enriched because of her. Mom, Aunt, Grandma, GG, friend, we love you.
A private service will be held at the family home.
In lieu of flowers, please make a donation to the Arizona Sonora Desert Museum in her name. www.desertmuseum.org. Arrangements by ADAIR FUNERAL HOMES, Dodge Chapel.