In memoriam: Funeral notices, January 12, 2020
Funeral notices for Sunday, January 12, 2020. For more obituaries go to
legacy.com/obituaries/tucson/
In memoriam: Funeral notices, January 12, 2020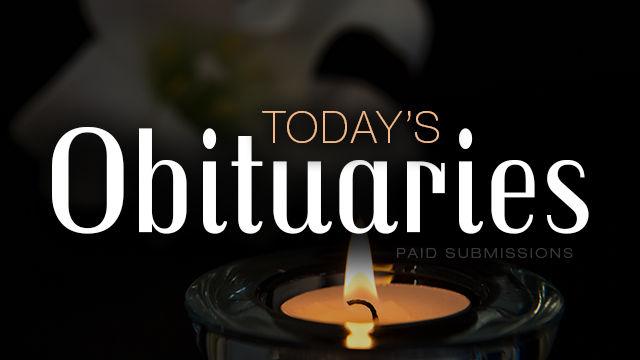 Todd Bidegain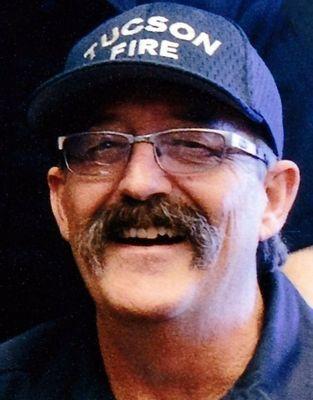 BIDEGAIN, Todd
was born March 16, 1958 and passed away peacefully Friday, January 3, 2020. He was predeceased by his parents, Pete and Clorene Bidegain. Todd is survived by his wife and best friend, Caren; daughters, Allene Fuller (Nick) and Tamera Leyvas (Alex). These four grandchildren lit up his world: Raegan Fuller, Charotte Fuller, Aubrey Leyvas and Alex Leyvas III (also known as Tres). Todd was the youngest of five children and moved with his family to the Babacomari Ranch in Elgin, Arizona at age three. He went to the two-room schoolhouse at the Elgin Elementary School and graduated from Patagonia Union High School. Todd met his wife Caren Cook on a blind date and they married in 1979. He was a hardworking family man to his core and Caren and his family were always his top priority. Todd's two favorite pastimes were playing with his grandkids and golf. He got Caren hooked on it, too! Todd found his life's work as a Tucson firefighter and never looked back, retiring in 2015. Anyone who knew Todd would agree that he was a "Tell it like it is" guy and as honest as they come. In lieu of flowers, please make donations to the Leukemia and Lymphoma Society, donate.lls.org. Todd was able to extend his life through a Stem Cell Transplant and to learn more about this important program see bethematch.org. Deepest thanks to TMC Hospice for their compassionate care for Todd in his final days. Caren, Allene, Tamera and the extended Bidegain family would like to thank family and friends for the outpouring of love and support. Todd's family members can be contacted for information on Todd's Celebration of Life service. Arrangements by DESERT ROSE HEATHER MORTUARY.
Ida Cajero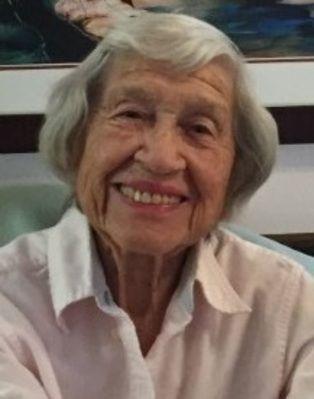 CAJERO, Ida Burgner
90, Tucson passed away surrounded by her family on January 2, 2020. Ida was born in Douglas, AZ and moved to Tucson to attend the St. Mary's Nursing School. After graduation, she married I.M. Cajero in 1953. She is survived by her children, Ida Briones (Jesus), Lupe Surratt (Joel) and Charlie (Cindy) and many nieces, nephews and grandchildren. Mass will be held on Friday, January 17, 2020 at 10:30 a.m. at St. Augustine Cathedral, 192 S. Stone Ave. Burial will be at Holy Hope Cemetery. In lieu of flowers, please make donations in her name to the University of Arizona Foundation/U of A Cancer Center. Arrangements by BRINGS BROADWAY CHAPEL.
John Carpentier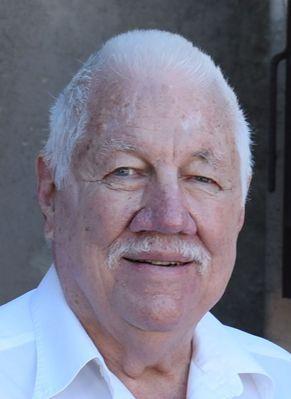 CARPENTIER, John Harvey
85, of Tucson passed away peacefully on December 21, 2019 surrounded by family. John was born April 22, 1934 to Klebert and Mary Carpentier in Brazil, IN. John is preceded in death by his parents and daughter, Mary Carpentier Henderson. John is survived by his wife, Louann; his son, Jonathon (Carla) and grandchildren, John D. Carpentier, Heather Creeden, Mathew Carpentier, Chelsea Carpentier and Taylor (Nick) Lammers, and great-grandchild, Wyatt Lammers. John retired from IBM and loved bowling, video poker, playing cards, fishing and all you can eat buffets. John will be greatly missed by family and friends. A Memorial Service will be held at 2:00 p.m. on Saturday, February 1, 2020 at Desert Skies United Methodist Church, Tucson. The family requests that in lieu of flowers donations be made to St Jude's Children's Hospital. Arrangements by OASIS CREMATION.
Jay Donnovan
DONNOVAN, Jay Merrill
born July 6, 1929, passed away November 6, 2019. Jay was born in Rochester, NY, graduated from the University of Rochester, and was enlisted in the Marine Corps. Jay was happily married for nearly 53 years to his wife, Jackie. Following a successful career at GE, Jay enjoyed traveling, playing golf, singing and volunteering. Jay was predeceased by two sisters, Barbara Redshaw and Doris Greenfield. In addition to Jackie, Jay is survived by his sister, Jane, in New York. He is also survived by Jackie's siblings, Marilyn, Elaine and Mel, as well as many nieces, nephews and dear friends. A Memorial Service followed by Military Honors and a reception will be held at 11:00 a.m., Monday, January 20, 2020 at Alive Church, 9662 N. La Cholla Blvd. In lieu of flowers, the family suggests donations in Jay's name to the University of Rochester. Arrangements by ADAIR FUNERAL HOMES, Dodge Chapel.
Margaret Fellows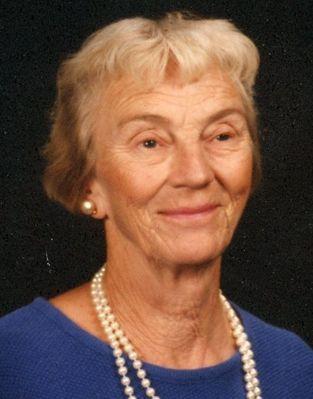 FELLOWS, Margaret
95, died at home on October 9, 2019. She was predeceased by her husband of 61 years, Joseph C. Fellows in 2007. She is survived by her children, Christine, Martin (Cindy), Michael (Marian), Ann, Claire, Mary (Rob), Liz (Pete), Chuck (Allison); 14 grandchildren and 23 great-grandchildren. In addition, she leaves behind her brother, John; her sister, Lil; her caregiver companions, and many good friends. She will be dearly missed. A Memorial Mass will be held at St Joseph's Catholic Church on Saturday, January 18, 2020 at 10:00 a.m., in Tucson.
Joe Harris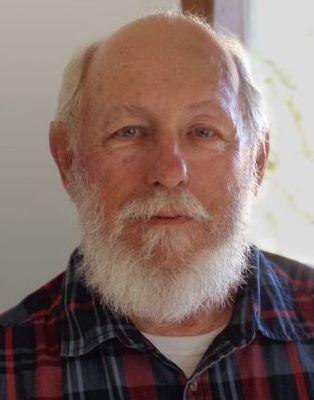 HARRIS, Joe Allen
80, passed away January 5, 2020 at his home in Tucson after a short illness. Born in Phoenix, Joe began working in his father's jewelry manufacturing shop at eight. After earning a BFA from the UofA, Joe worked as a metalsmith and sculptor, active in the Tucson arts community, and was an early member of Dinnerware Gallery. He taught at the Tucson Museum of Art and more or less ran the sculpture foundry at Pima College for many years. Students were encouraged and inspired by his teaching style. Although Joe's work has been exhibited throughout the west; his proudest creations include the home he built and the lampara which hangs in Mission San Xavier del Bac. In addition to jewelry and metalwork, Joe was adept at spinning yarns.
Joe was also a devoted chess player, reader and hiker, and was active in Southern Arizona Rescue Association. He had a special love for the Grand Canyon, where he backpacked more than twenty trips. He was as generous of heart as he was abundant in wit and will be deeply missed and always loved. He is survived by his wife, Betty; his daughter, Martha Sue and his grandchildren, Lia and Max Coursey. A memorial service has yet to be scheduled. Arrangements by ADAIR FUNERAL HOMES, Dodge Chapel.
Robert Lopez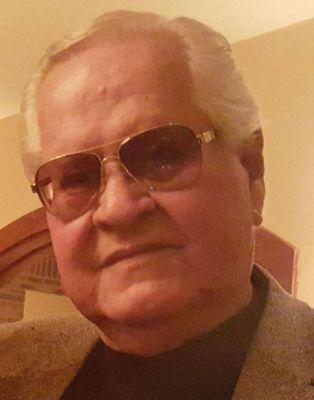 LOPEZ, Robert "Bobby" N.
On Sunday, December 22, 2019, Robert "Bobby" N. Lopez, loving husband and father of three, passed away peacefully at home after a long battle with cancer at the age of 80.
Bobby was born in 1939 to Virginia (Cook) Apodaca and Natalio Lopez in Phoenix, AZ. After high school, he enlisted and proudly served in the United States Navy. He continued his service as a reservist and later as a member of the Seabees. By trade he was a journeyman electrician, IBEW LOCAL 570.
Bobby was preceded in death by his father, Natalio and his mother, Virginia. He is survived by wife of 56 years, Dolores, and his three children, John (Cathy Cruz), Roberta (David Babiarz) and Adam; his grandchildren, Brishen, Thias, Sol, Ave, and Andy Catalina; his great-grandsons, Luis, Ithel, and Kash; his sisters, Gwen (Richard) Gallegos and Alice Lopez; his brothers, Jerry (Norma) Apodaca, Daniel (Carmen) Apodaca, Steven (Lori) Lopez, and many loving cousins, nephews and nieces.
Special thanks to Casa de la Luz Home Hospice, but mostly to all our family members for their care and support.
Memorial Services will be held on Monday, January 20, 2020 at Santa Cruz Catholic Church located at 22nd St. and South 6th Avenue, Rosary at 9:30 a.m. followed by Mass at 10:00 a.m. Arrangements made by DESERT ROSE CREMATION AND BURIAL.
Harold Mcghee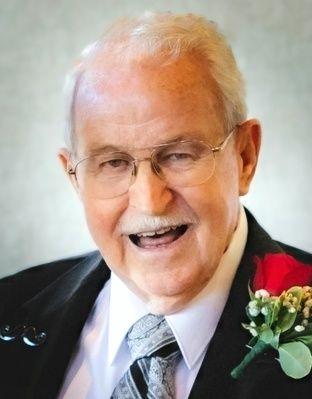 MCGHEE, Harold Dean
On January 3, 2020, Harold Dean McGhee left us and took up residence in his eternal home with Jesus. He lived a full and productive life. At 18 years old, he joined the Navy to serve as a corpsman during the duration of WWII. Thereafter, he moved his family to Tucson and there established McGhee Insurance Agency. Harold is survived by his wife, Donna; four children, Jeffrey McGhee (Susan), Mindy Marsh (Dennis), Sean McGhee (Janet), Candace Moser (Larry) and numerous grandchildren, great-grandchildren and great-great-grandchildren; he is predeceased in death by his wife, Elizabeth "Beth". He considered every day to be a renewed blessing. "Well done, good and faithful servant. Come and share your master's happiness!" Matt. 25:21 Memorial Service will be on Friday, January 17, 2020 at 10:00 a.m. at Pantano Baptist Church, 225 S. Pantano Road, Tucson. In lieu of flowers, family requests that donations be made to Gospel Rescue Mission grmtucson.com or Sister Jose Women's Center, srjosewomensshelter.org. Arrangements by BRING'S BROADWAY CHAPEL.
Wilda Mistler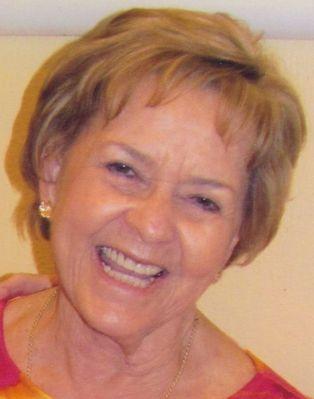 MISTLER, Wilda Faye "Pat"
Pat went to our Lord on January 8, 2020. She was born July 6, 1931 in Hamlin, TX and is survived by her loving husband, John of 64 years; her loving sons, John (Anne), Michael (Tracy) and Mark (Kathy); grandchildren, Brandon, Beth (Greg) Koestner, Lauren, Forrest, Brian, Kevin, Kyle and great-grandchildren, Anna, William and Charlotte. Pat is also survived by her siblings, Lanetia Gayden, Linda O'Rear, Roy Smith, Mary Jane Valentino, Raymond Smith and Robert Smith and was predeceased by her parents, Roy and Lela Smith and sisters, Nellie Lawson and Wanda Alexander. Pat graduated from McGregor HS in McGregor, TX in 1948 where she was named Rodeo Queen. She graduated from the Providence Hospital/Baylor School of Nursing in Waco, TX in 1953 and worked as an operating room nurse for many years. Pat met and married John in Waco, TX in 1955 where he was serving in the U.S. Air Force. They moved to Columbia, MO where she worked at University of Missouri Medical Center. After her second son Michael was born she chose to stay home and raise her boys and make a loving home for her family. She was a Cub Scout Den Mother, team Mom and was involved as a volunteer for all of her son's activities. After moving to Tucson in 1972, Pat, John and their three sons joined the St. Pius X Catholic Church Community where she was a dedicated parishioner and volunteer for the remainder of her life. During her 48 years at St. Pius, Pat served as a faithful volunteer for the Hermanos Program, Religious Education, Special Ed program, Ladies Boutique and Bereavement Support Group. Pat also worked for many years for the Tucson Metropolitan Convention and Visitors Bureau. She enjoyed art and was very talented at oil painting. Her son's homes are filled with her beautiful paintings. Pat considered Fr. Harry, her many friends and fellow parishioners at St. Pius X as her second family. She was a devout Catholic and her Christian faith was the most important thing in her life. Pat's life was dedicated to caring for John and lovingly raising three sons which she described as the greatest joy of her life. Visitation will be held on Sunday, January 19, 2020 at EAST LAWN PALMS MORTUARY CHAPEL, 5801 E. Grant Rd., from 3:00 p.m. - 5:00 p.m. with Rosary at 5:00 p.m. A Funeral Mass will be held on Monday, January 20, 2020 at 8:30 a.m. at St. Pius X Catholic Church, 1800 N. Camino Pio Decimo with burial at East Lawn following. A reception will be held at St. Pius X Catholic Church following the burial.
Sylvia Munoz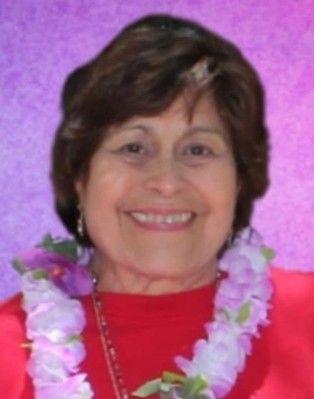 MUNOZ, Sylvia Villegas
June 12, 1940 - January 2, 2020
Our beloved mother passed away peacefully in Tucson, Ariz. (the town of her birth); she was predeceased by her husband, Robert Muñoz; parents, Ramiro and Domitila Villegas and brother, Joseph Villegas. She is survived by sisters, Irene (Michael) Castro and Abigail (Gilbert) Domínguez and four children, Robert Jr. (Kimmie, deceased) Muñoz, Debra (Kim) Webber, Terri Muñoz-Antonick (Charlie) and John (Mary) Muñoz. She is also survived by seven grandchildren, four great-grandchildren and many nieces, nephews, and dear friends. Our mother attended local schools: Borden, Safford, Tucson High (class of '58), Pima Community College, and the University of Arizona. For 23 years, she worked for the Diocese of Tucson at St. Elizabeth's Clinic; memorials may be sent there or to the Humane Society of So. Ariz. May our mother rest in peace, in heaven with the Lord. God bless her. Catholic Services will be Tuesday, January 14, 2020: Visitation, 9:30 a.m. -10:00 a.m.; Rosary, 10:00 a.m. - 10:30 a.m.; Mass, 10:30 a.m. - 11:30 a.m., at St. Cyril of Alexandria Church, 4725 E. Pima St. The gravesite ceremony will be noon -1:00 p.m. at Holy Hope Cemetery, 3555 N. Oracle Rd. Arrangements by CARRILLO'S TUCSON MORTUARY, INC.
Mary Recktenwalt

RECKTENWALT, Mary Jo
age 69, formerly of Tucson, Arizona passed away surrounded by her loving family on Tuesday January 7, 2020 at Armstrong Memory Care Assisted Living in Champion, Ohio.
Mary Jo was born December 8, 1950 in Canton, Ohio a daughter of Kenneth C. and Leona Evans Recktenwalt.
She was a graduate of Canton Central Catholic High School, attended Kent State University andwas a graduate of Pima Community College in Tucson, Arizona.
Mary Jo was a registered nurse at University Medical Center of Tucson, Arizona and alicensed massotherapist at Natural Health Clinic in Tucson, Arizona.
She was a member of Soroptimist International of Desert Tucson. As a club member she was an active volunteer on many projects and was honored with a "Women Helping Women" award.
She also enjoyed music, traveling, cooking, reading and philanthropy.
Mary Jo will be sadly missed and remembered by her siblings: Linda Bartram, Michael (Sandra) Recktenwalt, Gretchen (Chris) Thomazin all of Canton, Ohio; Catherine Werle of Burlington, CT; Sharron (Scott) Harper of Southington, Ohio and many nieces and nephews.
Besides her parents, she was preceded in death by her brothers, Christopher, Leland and David,and her sister, Sandra Roman.
Per her wishes cremation has taken place and the family will hold a private memorial at a later date.
Special thanks to Mary Jo's many good friends in Tucson, Arizona who stepped in to assist her prior to her moving back to Ohio in 2016; their friendship, care and compassion was greatly appreciated.
The family would also like to recognize and thank the entire staff of Armstrong Memory Care Assisted Living in Champion, Ohio as well as Crossroads Hospice for the love and care they have shown Mary Jo for the last two years.
Memorial contributions may be made in Mary Jo's memory to Alzheimer's Association, a localanimal shelter or food bank.
Funeral arrangements are entrusted to the care of STEWART-KYLE FUNERAL HOME Hubbard, Ohio.
Lois Schwab

SCHWAB, Lois Ann
88, of Tucson passed away on January 8, 2020. She was born in Toledo, OH to the late Arthur and Mary Ellen Greenich. She first moved to Phoenix in 1958 and moved around Arizona depending on where the former US West Company moved her, ending in Tucson in 1980. Lois loved being in Las Vegas, and aboard a cruise ship. She will be remembered by family and friends as the life of the party. She was the beloved mother of Patricia (Gerald) Masur, Mary Carpenter, Sally (Al) Thompson and David Wilson; granddaughter, Samantha D'Ambrossi (Eric) and grandsons, Robert Greene (JoAnn), William Masur and Brian Masur. She leaves several nieces and nephews. Mrs. Schwab was predeceased by her husbands, Charles Wilson and John Schwab; a son, Daniel Wilson and her brother, Robert Greenich. Graveside Services will be held at Evergreen Cemetery, Friends and family may call at EVERGREEN MORTUARY from 11:00 a.m. - 2:00 p.m., Thursday, January 16, 2020, with a 2:00 p.m. Graveside service to follow.
Elizabeth Treman
TREMAN, Elizabeth Lovejoy
"Cousin Betsy"
82, died peacefully on December 28, 2019 at The Hacienda at the River in Tucson, Arizona. Betsy was born on February 27, 1937, in Ithaca, New York, to Allan and Tassie Treman. When she was eight, she moved, with her mother and stepfather, Charlie Drummond, to Yreka/Big Springs, California, where they began to transform 2,800 acres of Shasta Valley hills into a prime wildlife habitat.
Betsy attended Verde Valley School in Sedona, Arizona. She was a watercolor artist, and her passions were horses, birds, rocks, and theatre. She was a strong supporter of the Ornithology Lab at Cornell University, and many local theatre organizations, including the Tucson High School Drama Department, the local branches of the YMCA, and various nature preservation societies, including the Audubon Society.
She was preceded in death by her brother, Barton Treman, and sister, Elaine Treman Downing, and is survived by her first cousins, Laura Treman Almquist, Carol Treman des Cognets, their children and grandchildren, extended cousins (the Roberts-Ross Family) and dear friends.
Her family is thankful for the support of the staff and volunteers at The Hacienda at the River, Arizona Advocates, as well as Do Diligent Care in Tucson. Her life was enriched by the beautiful gardens, the daily bird watching, and the interaction with horses, both at The Hacienda and with her Equinimity friends. The family is also thankful to all the friends and organizations in Yreka, California who supported Betsy over many years.
In lieu of flowers, contributions in Betsy's honor may be made to the Lab of Ornithology at Cornell (https://give.birds.cornell.edu); or in Tucson, to the Friends of PACC (www.friendsofpacc.org) or Equinimity Horse Programs (www.evenequinimity.com); or in Yreka, to Madrone Hospice (www.madronehospice.org), the Siskiyou Performing Arts Center (311 Yreka St, Yreka, CA 96097), or Friends of Yreka Library (719 4th St, Yreka, CA 96097).Special thanks to Casa de la Luz Hospice. Arrangements by ADAIR FUNERAL HOMES, Dodge Chapel.
Barbara Wagner

WAGNER, Barbara Ann Ewart
Barbara was born September 13, 1936 in Windsor Ontario, Canada to William J. and Irene Ewart. She passed away at her home in Tucson, Arizona on December 31, 2019.Barbara was a registered nurse whose passions included caregiving and nature photography. She was married to William Glen Wagner for over 50 years. They raised their family in Northern California before spending 28 years in Flagstaff, Arizona and then moving to Tucson in 2009.She was preceded in death by her parents, sister, Mary; husband, Glen and twin boys. She is survived by her three children, William Kevin Wagner of Marshall, Texas, Michele Milensky of Tucson, Arizona and Kimberly Wade of Plattsburg, Missouri along with her granddaughter, Kristena Wagner-O'Connor of Concord, New Hampshire. A Celebration of Life Service will be held at St. Andrews Presbyterian Church in Tucson, Arizona on Saturday, January 18, 2020 at 2:00 p.m. In lieu of flowers, the family requests donations be made in her honor to either Tohono Chul Park or Heifer International. Arrangements by ADAIR FUNERAL HOMES, Avalon Chapel.
Lonnie Williams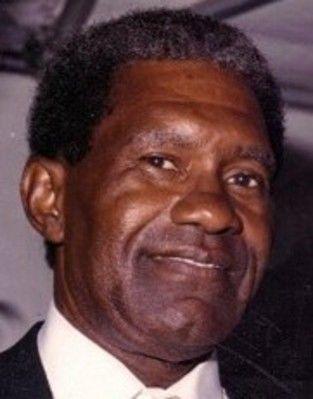 WILLIAMS, Lonnie James Sr.,
was born April 1, 1928 in Forrest City, Arkansas. Lonnie was married to the love of his life Ola M. Williams on June 25, 1950. Lonnie peacefully departed this life on Sunday, January 5, 2020.
In the 1950s many people of color were leaving the south and migrating to the north. Lonnie and Ola took a different path and moved to Arizona. Initially both Lonnie and Ola worked for the telephone company and Lonnie also pursued a plumbing business on the side. At some point, Lonnie started Williams Plumbing, first running the business out of the family house on Elm Street. As the business took off, operations moved to a building on East Grant. Lonnie was the sole proprietor of a successful plumbing business in Tucson for decades. In the mid-1970s he became a plumbing inspector for the City of Tucson. Lonnie continued to work for the City of Tucson until his retirement in 2000.
Lonnie is survived by his wife, Ola M. Williams to whom he was married to for 69½ years; two daughters, Ruby Buchanan of Tucson, Arizona and Margie Smith of Tucson, Arizona; one son, Lonnie James Williams, Jr. and his wife, Kelli of Phoenix, Arizona; five granddaughters, one grandson, three sisters, Jerlene King of Forrest City, Arkansas, Mattie Williams (Sam), St. Louis, Missouri, Mae West (James), St. Louis, Missouri and two brothers, Otis Williams (Mae), Grand Rapids, Michigan and Robert Williams (Marian), St. Louis, Missouri. Arrangements by EAST LAWN PALMS MORTUARY.