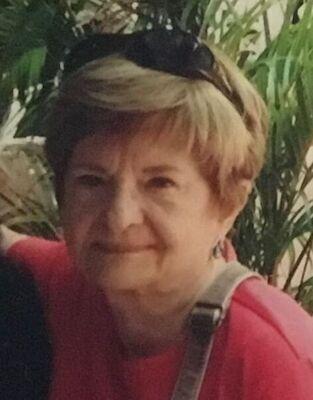 Carol Ann Bahlman was born June 21, 1937 in Chehalis, Washington to Martin and Grace Bahlman. She passed in Yakima, Washington on June 11, 2021. Carol grew up in Tacoma, Washington where she discovered a passion and talent for music. She began piano lessons as a child and became quite an accomplished pianist, a pass time she enjoyed throughout her life. At eighteen she moved to France to marry her high school sweetheart, who was serving in the armed forces. Carol started her family in France, where her daughter, Patrice, was born. She felt fortunate to travel through much of Europe before returning to Bremerton, Washington where her two sons, Barryand Kevin, were born.
In 1968, Carol and her family moved to Yakima, Washington where she worked for several years at Washington Fruit as a secretary. Once her children were grown, she moved to Sacramento, California where she worked as a legal secretary for the California Department of Motor Vehicles. She retired early returning to Tacoma to care for her father. While in Tacoma, Carol began ushering at the Pantages Theater. She found ushering to be a great way to view a variety of musical and theatrical productions, and continued to volunteer as an usher at the University of Arizona Theatre when she relocated to Tucson after her father passed.
Carol was very independent, curious and adventuresome enjoying a variety of interests which kept her busy and engaged in her community.Of all the places she lived she loved Arizona the most. She enjoyed the arid weather, the history, the art, the culture, the missions, the landscape and especially the Catalina Mountains where she and her hiking group explored its many trails. Carol made several friends through the Hiking Club, Newcomer's Club, UA Presents, Oro Valley Library, Spanish class, Line Dancing and Book Club. Her book club friends remember her as an avid reader who could quote and interpret the meaning of many passages from their book selections.
As Carol's health began to decline, she reluctantly left Arizona in 2018, and returned to Yakima to be closer to her children, grandchildren and great-grandchild who all live in Washington. Before the pandemic, Carol was active at the Harmon Center where she enjoyed line dancing, exercise classes and weekly walking groups. She enjoyed the Yakima Symphony and the Best of Broadway series at the Capital Theatre and the book club through the Yakima Library. When these activities were no longer available, she continued to enjoy daily "piano-ing" (as she called it), walks around Kissel Park and family time.
Carol is survived by her daughter, Patrice Paschich (Mike McCluskey); son, Barry Woodard (Susan); son, Kevin Woodard; grandsons, Jesse Garland, Nathan Woodard, Nicholas Woodard and Justin Woodard; great-granddaughter, Grace Garland and devoted grand pups Ruby and Finn. She was preceded in death by her granddaughter, Megan Grace Woodard.
Carol leaves behind many dear Arizona friends. Many of these friends have reached out to the family to share memories and for that, the family is grateful. At Carol's request, no services will be held, but family and friends will gather this fall in Arizona to spread her spirit in her beloved Catalina Mountains.
The family wishes to thank Dr. Obulareddy, and all those who compassionately cared for Carol at North Star Lodge, and her Hospice team for not only easing her passing but, easing that passage for her family in their home.