Funeral notices for Wednesday, July 17, 2019. For more obituaries go to
legacy.com/obituaries/tucson/
In memoriam: Funeral notices, July 17, 2019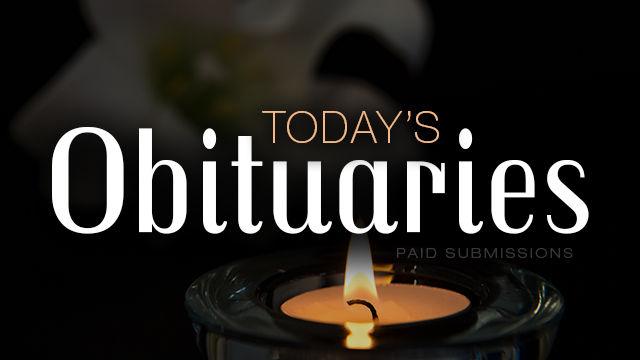 Maya Dolana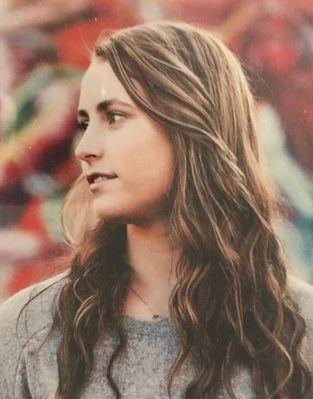 SMITH DOLANA, Maya Sloan
Passed away in a fatal car accident on July 13, 2019, in Tucson, AZ. Maya was 19 years old, a junior at the University of Arizona, and an inspirational light to those who knew her and loved her. She was born and raised in Salt Lake City, Utah, graduating high school at East High. She competed in gymnastics, and had a tremendous passion for painting, books, and creative writing. She had a phenomenal sense of humor, was a brilliant artist and writer, a kind friend, and the most wonderful and loving daughter anyone could ever ask for. She is survived by her mother, Jessica, and numerous family and friends. A public Memorial Service will be held on Thursday, July 18, 2019 at 11:00 a.m. at BRING'S BROADWAY CHAPEL, 6910 East Broadway, Tucson. Maya's family asks that charitable contributions be considered in lieu of flowers. At a later date, we will post to social media charities reflective of Maya's love of art and children. For her many friends and family outside of the Tucson area, a Celebration of Life in honor of Maya will be held in Salt Lake City within the next few weeks.
James Heggie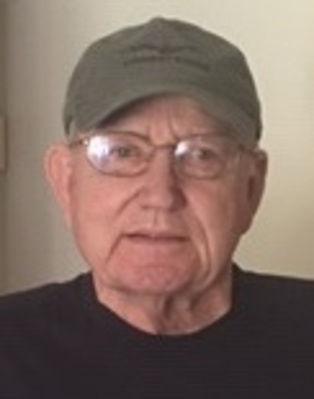 HEGGIE, James B., Jr. "Jim"
age 78, passed away peacefully on Friday, July 12, 2019. Jim was born October 29, 1940 in San Diego, California and thus began his life in the military. Jim's father was in the Navy and they moved several times. He had many wonderful memories exploring the different places he lived and getting into mischief with his brothers, Harry and Paul. Jim graduated from East High School in Sioux City, Iowa, in 1959. After graduation, Jim spent two years in the Navy. Upon return, Jim enrolled in Grossmont Community College in La Mesa, California, where his parents had retired.
In 1962 while at Grossmont Community College, he met the love of his life, Judy and they were married shortly after. Jim continued college and ROTC at San Diego State. He graduated in 1966 and was commissioned as a second lieutenant in the United States Air Force. Jim served honorably as an Aircraft Maintenance Officer and retired with 20 years of service including a one-year combat tour in Vietnam. After his Air Force career, Jim went to work with Hughes (Raytheon) in Tucson, Arizona and enjoyed a second retirement in 2000. Tucson has been their home for 40 years.
Jim and Judy were married for almost 56 years. He is survived by his wife, Judy; daughters, Mendy (Tony) and Jennifer (Tom) and grandchildren, Talia, Adam, Noah, Avery and Griffin; his brothers, Harry (Penny) and Paul (Jackie); their children and grandchildren, and several other nieces, nephews and cousins through marriage.
Jim was a loving husband, dad and Papa! He was a true hero and warrior. He battled Parkinson's disease for over 29 years and it took so much but never his amazing heart and spirit.
Our family would like to extend our sincere gratitude to Kelly and Sylvia whose loving care of Jim granted us precious time with him at home. Your dedication to our family will never be forgotten.
A Visitation will be held on Thursday, July 18, 2019 from 5:00 p.m. - 8:00 p.m. at BRING'S BROADWAY CHAPEL, 6910 E. Broadway Blvd., where Funeral Services will be on Friday, July 19, 2019 at 10:30 a.m. Interment will take place on Monday, July 22, 2019 at 11:00 a.m. at the Arizona Veterans Memorial Cemetery in Marana, 15950 N. Luckett Rd.
Charlotte Lawson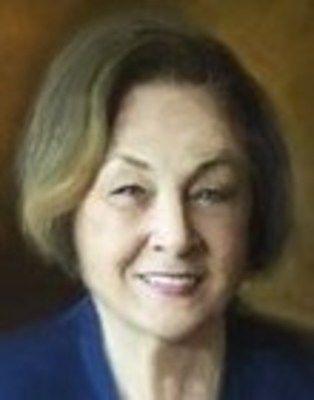 LAWSON, Charlotte Ann
resident of Tucson, Arizona greeted her husband Gilbert Fred Lawson and wished him a Happy Birthday in Heaven on July 12, 2019 at the age of 80 years old. She was born in Duluth, Minnesota, August 3, 1938 to George Francis and Mary Ellen Knowles. In 1955, Ann married Gilbert Fred Lawson, and from that very moment she lived her life with an emphatic passion for her family. She was a devoted wife, sister, mother, grandmother, Mimi, and friend. In addition to her family, she dedicated her time to supporting her passion for youth ministry, her church home at North Swan Baptist, and to the education of children as a founder and teacher of Carden Christian Academy Central. She is survived by her siblings, Pat Knowles, Carol Starr, June Bell, Pam Burnett and sister-in-law, Judy Donnelly; her children, Dianna Marquez (Gary), Elaine Battock (Martin) and Gilbert Fred Lawson II (Mary Ann); her grandchildren, Joseph Battock (Kathryn), Kate Marquez (Clayton Robideau), Sarah Althen (Howard), Dr. Andrew Marquez (Jennifer), Vincent and Freddy Marquez, Emily Lara (Isai) and Lauren Talarico (Frankie); great- grandchildren, Brooks, Cailyn, Jackson, William, Jonah, Micah, Caleb, Joshua and Silas; her loving in-laws, nieces, nephews, cousins and host of longtime friends. Services are being held at North Swan Baptist Church, Saturday, July 20, 2019 beginning at 10:30 a.m. Her family thanks her for her Christ-like example, love, devotion, hard work and excellence in every endeavor. You are sorely missed. We love you. Arrangements by EAST LAWN PALMS MORTUARY.
Arturo Ramirez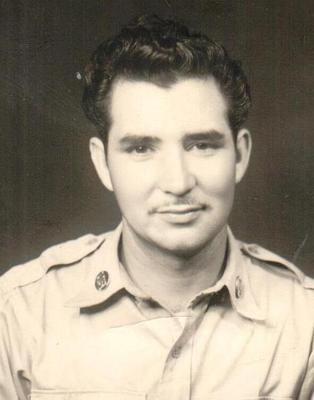 RAMIREZ, Arturo Jesus
May 29, 1928 - July 10, 2019
Beloved Husband, Father, and Korean War Veteran. Passed from this world to a beautiful garden to be at our Lords side . Preceded in death by parents, Luis and Amalia Ramirez; brothers and sister, Alfredo, Alicia, Ernest, Alex and Bobby; son, Steve. Survived by loving wife, Josefina; sons, Louie, Santiago "Jimmy", Carlos, Armando and nine grandchildren and 14 great-grandchildren. He is also survived by his brothers, Mike, Peter and Manny. He was loved by many, will be missed by many, but never forgotten. Visitation will be held Saturday, July 20, 2019 from 10:00 a.m. - 11:30 a.m. at CARRILLO'S TUCSON MORTUARY (South Chapel) 240 S. Stone Ave., with a Rosary recited at 10:30 a.m. Mass will follow, 12:00 p.m. at St. Margaret Mary Church, 801 N. Grande Ave. Interment at Holy Hope Cemetery. Arrangements by CARRILLO'S TUCSON MORTUARY, INC.