In memoriam: Funeral notices, June 23, 2019
Funeral notices for Sunday, June 23, 2019. For more obituaries go to
legacy.com/obituaries/tucson/
In memoriam: Funeral notices, June 23, 2019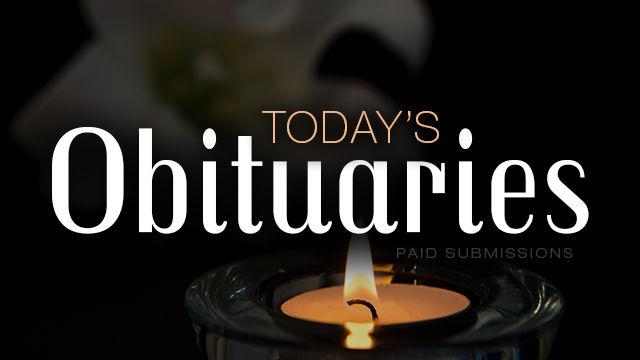 Donald Aldrich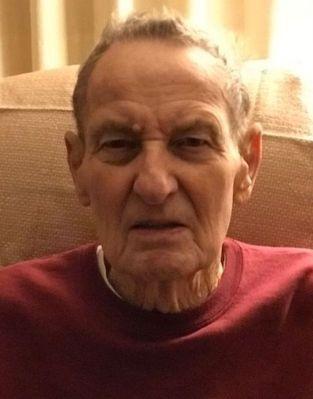 ALDRICH, Donald Anson
July 2, 1928 - June 15, 2019
Donald Anson Aldrich, 2nd son born on July 2, 1928 in East Chicago, Indiana to Vern Frank Aldrich and Mathilda Esther Schuch Aldrich. His parents preceded him in death as did his older brother, Billie Aldrich and his only sister, Arlene Aldrich Cripe. He is survived by his wife, Lela Montgomery Aldrich and his three children, Roderick A. Aldrich (wife Donna and son, David); Rhonda A. Aldrich Bergen (sons, John and Otto Bergen; daughters, Jacqueline and Olive Bergen); Michael A. Aldrich (wife Brenda Noli; son, Jason Aldrich and daughter, Sarah Nuckles). He is also survived by four great-grandchildren: great-granddaughters, Rylie and Taylor Aldrich and Halo Gonzalez and great- grandson, Damian Gonzalez. Additionally, he is survived by his brother, Devon K. Aldrich (wife, Carolyn) and many nieces and nephews. Don's last days were under the care of Casa de la Luz Hospice. There will be no wake or service at this time. A memorial service will be planned for the fall. Arrangements by FUNERARIA DEL ANGEL SOUTH LAWN.
William Allin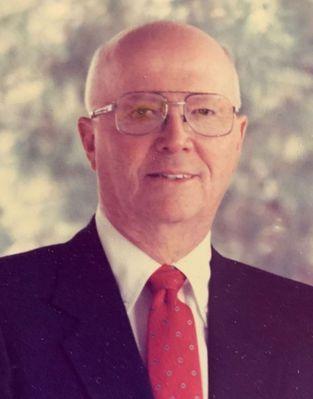 ALLIN, William B.
Dad, Bill Allin, passed away on June 18, 2019.
Dad was born October 8, 1923 in Los Angeles, CA to Hazel and Thomas W. Allin. The Allin family, including Dad's older sister, Adah May Obenhaus and brother, Thomas W. Allin, moved to Tucson in October 1929. Dad graduated from Tucson High School in the spring of 1941 and that fall enrolled at the University of Arizona. With the start of WWII he went to work for M.M. Sundt Construction in the summer of 1942 as a timekeeper on a secret military project at Los Alamos, N.M. - the Manhattan Project/atom bomb. In 1943 Dad gave up his draft deferment timekeeper position to volunteer for the United States Army Air Corps and graduated with his pilot wings in 1944.
While stationed at W. & B. Flying School at Chickasha, OK, Bill met Mildred Ann Harris who was attending Oklahoma College for Women. Mom and Dad married on February 24, 1946 with Dad's youngest sister, Edith Lane, acting as their flower girl. Dad and Mom had 60+ great years together with Mom leaving all of us on November 7, 2011.
Dad was honorably discharged from the Army Air Corps in the summer of 1946. Mom and Dad returned to Tucson and he re-enrolled at the University of Arizona, graduating in 1949. Dad also went back to work for M.M. Sundt Construction in 1946 and for the next 37 years held positions from accounting clerk to chief estimator to manager of Tucson Building Division, (first) manager of building operations in Saudi Arabia from 1975 - 1977, and retiring as Secretary of Sundt Corp.
Bill retired to a life of bridge and tennis in 1983. For the next 35 years he was a fixture on the Tucson Country Club's tennis courts, bridge tables, and Saturday morning men's grill for the Board meeting. He was a life long supporter of the University of Arizona and one of its most ardent sports fans.
Dad is survived by his three sons, Thomas and Nancy; David and Bonnie and grandchildren, Taylor (Sarah), Jordan and Danielle, and James and Angela and grandchildren, Alexandra (Allan) and great-grandchild, Pearl Millie, Timothy (Fei Fei) and great-grandchild, Timothy Jr., and Amy (fiancé Nick).
As a father, Dad taught his sons by example: to respect others, never give up, hard work is gratifying, how to stand on your own two feet and take care of others and yourself, competition is good, humor is a gift and enjoy it, love of a great woman is its own reward and to never take life too seriously. Dad will be missed by all of us.
"Extremely proud of all the above. I've been a very lucky person and had a wonderful life. Too many good friends to name all of them here." Bill Allin
A celebration of Bill's life will be held for friends, tennis and bridge opponents and partners, and family in the near future.
In lieu of flowers, call someone you love. Arrangements by HUDGEL'S SWAN FUNERAL HOME.
Francisco Arvizu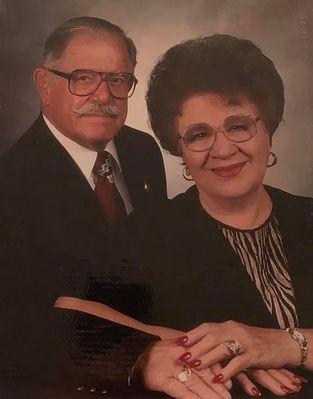 ARVIZU , Francisco Jose
(1922 - 2019)
ARVIZU, Linda Celia Durazo
(1925 - 2019)
Francisco Jose Arvizu, 96, passed away on April 1, 2019 and Linda Celia Durazo Arvizu, 93, passed away on May 24, 2019. Preceded in death by their son, Zaragoza and their grandchildren, Tony and Amanda. They are survived by Carlotta (Carlos), Francisco Jose II (Eloise), Rosalinda, Yvette (Rich), Carlos (Jo Anne), Juarez (Sandra), Lucas, Walterio (Lucy) and Miriam. Francisco and Linda were married for 72 years and dedicated their lives to their children, grandchildren and great-grandchildren. Francisco was born in Nacozari de Garcia, MX and later became a citizen of the United States. Francisco was a carpenter by trade who worked tirelessly to support his family, a history aficionado and a proud member of the Masonic Lodge. Linda was born in Douglas, AZ, a homemaker who later in life worked part time at J.J. Newberry, TG&Y and SAS Fabrics. A devout Catholic, talented seamstress and life of the party, Linda often spent her time blaring the radio or television while cooking, dancing or making crafts. When company arrived at the couple's home, they knew to expect an open door, a fresh pot of coffee and plenty of food and laughter. A combined Celebration of Life for Francisco and Linda, as well as their son, Zaragoza, will take place at 11:00 a.m. on Friday, June 28, 2019 at Santa Cruz Catholic Church, 1220 S. Sixth Ave. in Tucson, AZ. Arrangements by ANGEL VALLEY FUNERAL HOME.
Carol Cowan-lanyon

COWAN-LANYON, Carol
8/15/1940 - 3/20/2019
of Tucson, Arizona
passed away on March 20, 2019, in Austin, TX.
A Memorial Service was held in Amarillo, TX
on Friday, June 14, 2019.
Carol is survived by two daughters
and five grandchildren.
Joseph Dolan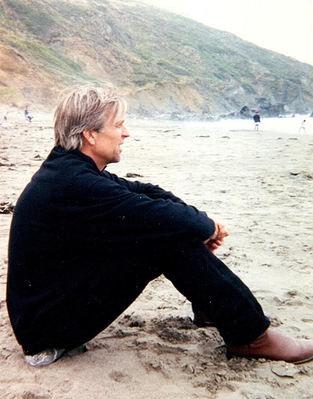 DOLAN, Joseph
The Dolan Family is heartbroken over their loss of Joe Dolan, who passed away Wednesday, June 12, 2019 at the age of 65. Dolan grew up in Dallas, Texas and later moved with his mother, Marianne, to Morenci, Arizona, where he worked in the copper mines, then went on to receive his BA in English Literature in 1977 and his Law Degree in 1982 from the University of Arizona. Joe married his wife, Jane, on June 6, 1987 and together they have two daughters, Katie and Annie Joe. He will be remembered by all who knew him as a successful lawyer, quick-witted and well-dressed, a great dancer, and a lover of music — everything from the Sex Pistols to Chet Baker to Tammy Wynette — and literature — from Herodotus to A. A. Milne to Jim Thompson. Above all, he will be remembered by his wife and daughters as the perfect husband and father. He is also survived by his brother, Jim and sister, Mary. A Funeral Mass will be celebrated to honor Joe Dolan at Brophy Chapel, 4701 N. Central Avenue, Phoenix on Saturday, September 21, 2019 at 10:00 a.m. Because Joe loved animals, The Dolan Family asks that you make a donation in his name to the World Wildlife Fund. And then play your favorite song full blast. Arrangements by WHITNEY & MURPHY FUNERAL HOME.
Katherine Fowler
Fowler, Katherine Inez
went to be with her Lord and Savior Jesus Christ on June 17, 2019. She was born in Plainview, Texas to John H. and Laura Harless Glenn on December 10, 1929. Her family moved to Arizona in 1931. Although her first name was Katherine, she went by Inez most of her life. She graduated from St. Mary's School of Nursing and worked at St. Joseph's Hospital for many years. While attending nursing school in Tucson, she re-met the love of her life, Ivan H. Fowler, who she married in 1950. She is survived by four children, Linda (Gary), Karen, Jeff (Isabel) and Sandy; grandchildren, Anna, Jonathan, Joshua, Sarah, Freddy, Melissa, Stephanie and Jennifer, and numerous great-grandchildren. She is also survived by her sister, Nita; brothers-in-law, Chuck and Doug and sisters-in-law, Lettie and Margie. Katherine was preceded in death by her beloved husband of 66 years, Ivan; sister, Reba; brother, John and infant daughter, Katherine. Memorial Service will be held Monday, June 24, 2019 at 10:30 a.m. at Christ Community Church, 530 S. Pantano Rd., Tucson, AZ. In lieu of flowers, donations may be made to Tucson Gospel Rescue Mission, 4550 S. Palo Verde, Tucson, 85714. Arrangements by ADAIR FUNERAL HOMES, Dodge Chapel.
Fabian Gomez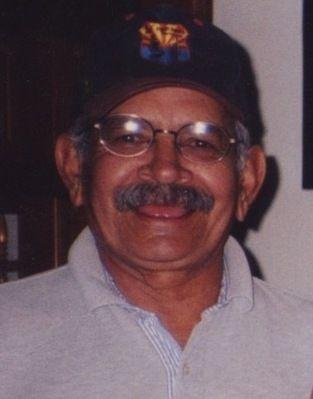 GOMEZ, Fabian S.
77, passed away peacefully on June 7, 2019. Fabian was born on January 20, 1942, in Benson, AZ to Brijido and Socorro Gomez. He was reunited in heaven with his parents, brother, Tony; sister, Henrietta (Raul) Munoz and sister-in-law, Susie Gomez. He is survived by his brother, Robert Gomez; sister, Mercedes Gomez-Morado (Abel) and sister-in-law, Mary Gomez. He is very loved by his grandchildren, Karyssa and Triston, many nieces, nephews, relatives and dear friends. Fabian was a proud 1962 Salpointe graduate and was inducted into the Salpointe Sports Hall of Fame in 2011 for his athletic ability on the football field. He was still very active in the Salpointe community. He served in the U.S. Army. Fabian worked for the U.S. Forest Service, Fish & Wildlife Service and the Bureau of Land Management for over 35 years and continued working until his passing. He was a member of the Hot Shots in Silver City, NM, worked in MN, OK, CA, TX and many other states. Fabian also worked at the Rillito Race Track and enjoyed betting on a good horse. Fabian will be remembered for his positive attitude, kindness and his good heart. His family and friends will miss him dearly and he will forever be loved. Services will be on Thursday, June 27, 2019 with a Rosary at 10:00 a.m. and Mass at 10:30 a.m. at St. Joseph's Parish, 215 S. Craycroft, Tucson.
George Lamb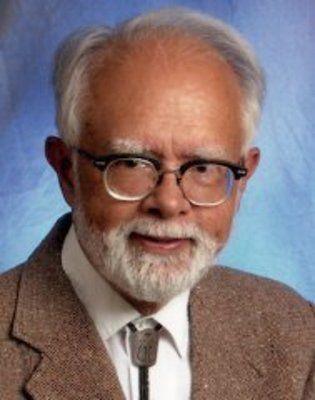 LAMB, George L. Jr. Ph.D
of Tucson, formerly of Dedham, MA. March 20, 2019. Beloved husband of Joan (Adams) Lamb. Devoted father of Lauren Foley and her husband, Paul of West Roxbury, MA; G. Lawrence Lamb III, COL USA (Ret.), Joseph A. Lamb and J. Theresa Lamb and her husband, David S. Reynolds all of Tucson. George was Professor of Mathematics and Optical Sciences at the University of Arizona. Previously, he was a Physicist at United Aircraft Research Laboratories and a Staff Member at Los Alamos Scientific Laboratory. Throughout his career, George authored two books and numerous research papers. George received his Ph.D in physics from Massachusetts Institute of Technology in 1958. He was a member of Sigma Xi, The Scientific Research Honor Society. A Memorial Mass for George will be held at 11:00 a.m., Saturday, June 29, 2019 in St. Pius X Church, 1800 N. Camino Pio Decimo. Arrangements by P.E. MURRAY FUNERAL HOME, Boston.
William Neer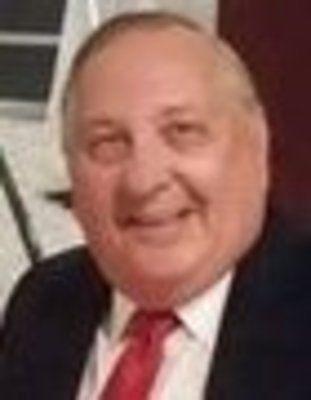 NEER, William W.
69, passed away on May 8, 2019 at his home in Tucson, surrounded by his family. Bill was born in Pittsburg, Kansas on June 16, 1949 and is survived by his loving wife, Gail; his daughter, Melinda (Andy) Grega and his grandsons, Aidan and Elijah. Major Neer served our country in the United States Air Force with honors including the Defense Meritorious Service Medal. Proudly serving in the Knights of Columbus, SK Neer was FFN, PGK, CCC and Ex Sec Az 4th Degree. Bill was a good and faithful servant and will be missed by everyone who was touched by his loving, welcoming spirit. A Memorial Mass will be held on Saturday, June 29, 2019 at 10:00 a.m. at St. Thomas the Apostle Catholic Church, 5150 N. Valley View Road. Memorial contributions may be given to the Knights of Columbus Charities, P.O. Box 382154, Pittsburgh, PA. 15251. Please indicate that it's for the Military Chaplains Fund. Arrangements by BRING'S BROADWAY CHAPEL.
Andrew Odell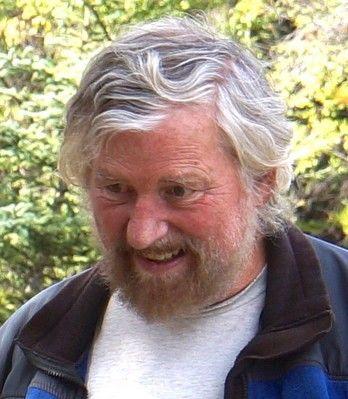 ODELL, Andrew Paul
May 6,1949 - May 10, 2019
Associate Professor of Physics and Astronomy, Emeritus, Northern Arizona University. Andy passed away suddenly from a heart attack at the Golden Spike Celebration at Promontory, Utah, on May 10, 2019, the exact date of the 150th anniversary of the joining of the rails that created the first transcontinental railroad. A longtime railroad aficionado, he loved to rediscover the locations of long-defunct rail lines and then walk along the old railbeds, looking for artifacts. Andy gave frequent talks on his findings to local history and railroad audiences. Andy led a successful career as a physics and astronomy professor and researcher. He was actively involved in astronomical research using telescopes at Lowell Observatory, and was affiliated with Steward Observatory in Tucson. Born May 6, 1949, in Galesburg, Illinois, Andy was predeceased by his parents, and is survived by his brother, Arthur "Chip" Odell, of Galesburg, and his many friends and colleagues in Flagstaff, Tucson, and the international scientific community. He received his PhD from the University of Wisconsin, Madison, and accepted a faculty position at Northern Arizona University in 1981 where he remained until his retirement in 2002. He was also a volunteer at Lowell Observatory where he loved sharing his telescope with the public on viewing nights on Mars Hill. Andy was a consummate teacher committed to imparting not only mastery of course material but teaching his students to think critically. He had a gift for clearly explaining physics and astronomy, enabling complex ideas to be easily understood. His professional research focused on variable stars, on which he authored numerous scientific papers. After his retirement, Andy continued his research, collecting data using telescopes on Mt. Lemmon and Kitt Peak, publishing papers long after he left NAU. He particularly enjoyed collaborating with other scientists and mentoring students working on advanced degrees at universities and secondary schools in the U.S. and throughout the world. Asteroid 25234 Odell was named in honor of Andy's many achievements in science, education, and outreach. A Celebration of Life will be held at Lowell Observatory at 11:00 a.m. on Saturday, June 29, 2019.
Val SAMARDICH
SAMARDICH, Val DDS
passed away June 18, 2019. He is survived by his wife, Carol Samardich; his daughter, Tina Soulvie and her husband, Jerry Soulvie; his daughter, Shelly Abbot and her daughters, Caitlin and Hannah Abbott. Val was born in Bisbee, Arizona, on October 7, 1928 and practiced dentistry in Tucson, serving the community for 36 years. He was a First Lieutenant in the Air Force, a member of the American Dental Society and the Arizona Dental Society, a member of Delta Sigma Delta, and a life member of Tucson Trap and Skeet club. He will be dearly missed. Arrangements by EAST LAWN PALMS MORTUARY.
Jerald Sluder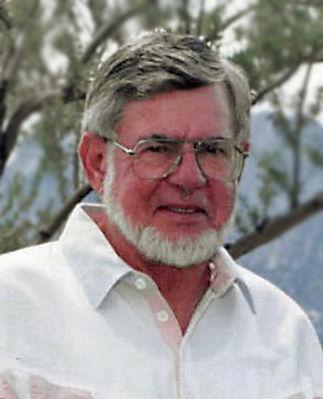 SLUDER, Jerald "Jerry"
82 of Tucson, passed away May 23, 2019. He is survived by his wife, Sonnie; daughter, Beth Smith (Paul); sons, Danny (Pam), Ben and Andy. He is also survived by four grandchildren, Megan (RJ), Brandon, Mitchell and Markie; three great-grandchildren, Elijah, Regan and Carter; two sisters, Judith Barton and Rita Osland. He was preceded in death by his son, Timothy. Jerry came to Tucson in 1952, graduated from Tucson High School and started working with his father. He was president of The Uptown Optimist Club (1982-1983), was very involved in little league and loved all kinds of auto racing. There will be a gathering of family and friends Saturday, June 29, 2019 from 10:30 a.m. - 12:30 p.m. at ADAIR FUNERAL HOMES, Dodge Chapel with a remembering of Jerry at 11:30 a.m. The family request donations be made to the Arizona Alzheimer's Association or your favorite charity.
Carol Staubach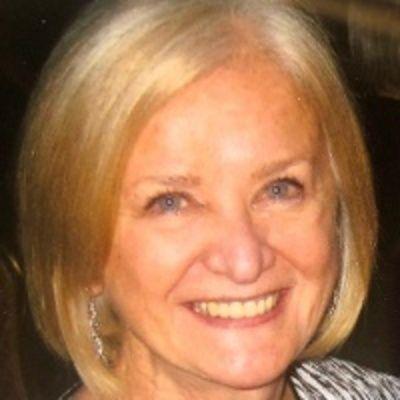 STAUBACH, Carol (Burns)
of Oro Valley, AZ, passed away suddenly at age 72 on June 3, 2019. She was born in Johnstown, PA, to the late Alex and Ellen Burns. Loving wife of Tom for 47 wonderful years, mother of Jessica (Matthew) Thrower, and grandmother of Aubrey and Grant. She is also survived by her siblings: brother, Mart (Sandy) Burns; sister, Alexis Burns and brother, Kevin (Denise) Burns.
Carol attended the University of Pittsburgh graduating with a degree in Mathematics, Physics and Secondary Education. Following a few years of teaching high school math in Pittsburgh, Carol moved to Washington, DC in 1970 joining the Central Intelligence Agency where she held multiple positions in the Office of Computer Services. In 1984 she was appointed the Director of the New Building Communications Program; there she led the installation of all communications services for the new CIA Headquarters Building. In 1988 she was assigned to the National Reconnaissance Office (NRO) where she held senior level director positions in three different Directorates. She managed ground stations, led research, development, and engineering of satellites and development of new satellite technologies. She retired in 2003 as the Director, Imagery Systems Acquisition and Operations. Upon leaving the government, Carol went to work for Booz Allen Hamilton becoming Senior Vice President in 2006. In 2012 she left BAH as a Senior Executive Advisor to the Intelligence Community and started retirement in Tucson, AZ.
Carol was very accomplished and respected, not only in CIA/NRO but across the Intelligence Community receiving multiple honors and awards. She was a member of the AFCEA Intelligence Panel and served on several Boards of Directors including Women in Aerospace, Challenger Center for Space Science, Virginia Commercial Space Flight Authority and the Stone Canyon Community Foundation.
Throughout her life and into retirement, Carol enjoyed traveling with her husband, family and friends. Truly living life to its fullest, Carol was an avid scuba diver and skier. She also loved to explore different cities and countries with her grandkids each year as a way to pass on her love of travel to the next generation. With all the places she visited, her favorite spot was on the roof deck of her home at sunset. When not on the roof, you could usually find Carol in the kitchen cooking an amazing meal for family gatherings.
Carol was a regular contributor to the ALS Association since losing her mother to the disease in 1996. Her family requests that any contributions be made in her name to ALS Association, 1275 K Street Suite 250, Washington, D.C. 20005 or online at www.ALSA.org. Arrangements by VISTOSO FUNERAL HOME.
Robert Walston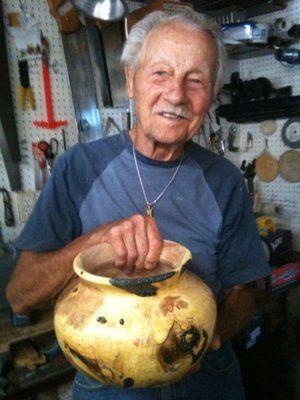 WALSTON, Robert L. "Bob"
97, passed peacefully on June 10, 2019 in the presence of his devoted wife of 78 years, Wanda and daughters, Cheryl (Ron) Wiener, and LaDonna Leonard, all of Tucson. He is also survived by four grandchildren, eight great-grandchildren, and a great-great-grandson. Bob was born on the family farm in Pemberville, OH on September 2, 1921. He was a proud WWII vet. They moved to Lakewood, CA to raise their family, retired in Sierra Vista, AZ, then lived in Tucson Estates for 30 years before their final move to Mtn. View assisted care last year. He loved his family, God, and Country passionately. Funeral arrangements by BRING'S BROADWAY CHAPEL, where Visitation will be held on Wednesday, June 26, 2019, 5:00 p.m. - 7:00 p.m., Rosary 7:00 p.m., Visitation also June 27th, 9:00 a.m. - 10:00 a.m., followed by Graveside Services with Military Honors at 11:00 a.m., Holy Hope Cemetery Mausoleum, Chapel of the Resurrection.