Funeral notices for Tuesday, June 18, 2019. For more obituaries go to
legacy.com/obituaries/tucson/
In memoriam: Funeral notices, June 18, 2019
Eulalia Benitez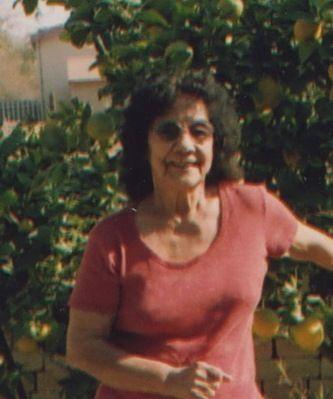 BENITEZ, Eulalia
11/23/1928 - 6/18/2016
Mom,
It's been three years since you left us to be in a better and happier place. We miss you and love you. Until we meet again.
Love, Viejo and Family
Craig Civalier

CIVALIER, Craig
Craig died suddenly on May 20, 2019 after suffering a massive heart attack. He is survived by his wife, Maureen Scahill; his sons, Cody and Brooks (Linda) Civalier; grandchildren, Aiden (Cody), Jaxon, Quincy and Dylan (Brooks) of Phoenix; stepchildren, Ethan Swan (Heather Anderson) and Abigail Scahill; mother, Henrietta Civalier; sister-in-law, Patty Civalier; niece and nephews, Aimee, Adam, Alex and Aaron as well as the extended Scahill family are also mourning his death. He is also survived by many friends and colleagues in Arizona and in his home state of New York. Craig is predeceased by his brother, David and his first wife, Peggy Civalier. Their deaths were a blow to Craig, who vowed to have them live through him. In lieu of flowers, donations may be made in Craig's name to the Coalition for Sonoran Desert Protection or the Community Water Coalition of Southern Arizona, both of Tucson. These will honor his commitment to the environment, particularly in the place he loved so much. A Memorial dedication will be held at 11:00 a.m., Saturday, June 22, 2019 at the Oro Valley Community Center. Another will occur in Rochester, NY, Craig's hometown - date to be determined.
Randall Grable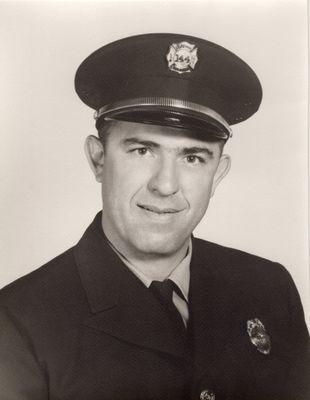 GRABLE, Randall Joseph
90, went to Heaven June 13, 2019 in Tucson, Arizona surrounded by family. He was born June 22, 1928 in Petersburg, Indiana. A long-time resident of Tucson, he moved to Prescott in the early 80s after he retired from the Tucson Fire Department. He is survived by his children, Priscilla (Charles) Huerta of San Antonio, TX, Ron (Marsha) Grable of Chandler, Arizona, Jane (Michael) Toriello of Tucson, AZ and Sarah (Brad) Marsh of Arizona. He was preceded in death by his wife of 56 years, Mabel. He is also survived by his grandchildren, Nicholas, Ryan, Andrew, Christopher, and Leigh Ann. Family will receive friends and guests from 2:00 p.m. - 5:00 p.m., Tuesday, June 18, 2019 at HERITAGE MEMORY MORTUARY, 131 Grove Ave. in Prescott. The family will again receive friends and guests from 10:00 a.m. - 12:00 noon, Saturday, June 22, 2019 at Nass & Son Funeral Home, 208 Main Street in Huntingburg, Indiana followed by a Funeral Service at noon. Randy will be reunited with Mabel at a graveside service following the funeral at the Fairmount Cemetery in Huntingburg, Indiana. In lieu of flowers, the family asks that donations be made in Randy's honor to either University of Arizona Cancer Center in Tucson or Banner University Medical Center in Tucson. Funeral arrangements were entrusted to HERITAGE MEMORY MORTUARY.