In memoriam: Funeral notices, June 30, 2019
Funeral notices for Sunday, June 30, 2019. For more obituaries go to
legacy.com/obituaries/tucson/
In memoriam: Funeral notices, June 30, 2019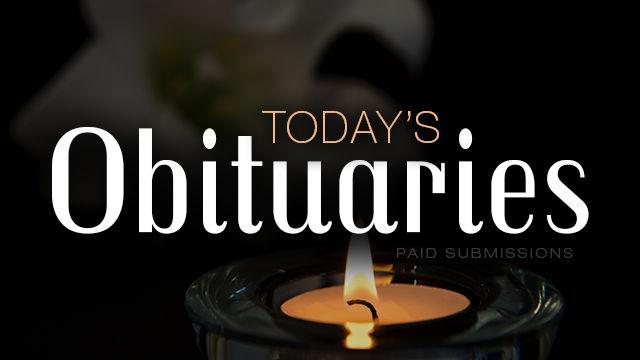 James Borst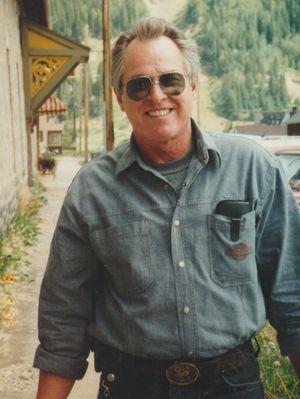 BORST, James E.
9/21/1936 - 6/22/2019
This is the story of James Edgar Borst. Jim was a wonderful man that was loved, is missed and will always be cherished. "My Honeybun" as he liked to be called by his wife, was an amazing husband, father, uncle, brother and son. This is intended to capture Jim's spirit, not his resume. However, his successful businesses and accomplishments are how he was most commonly known. Owner of Jim Borst Auto Repair, Manager at McCullough Corp, Service Manager of Tucson Harley Davidson and concluding his career at Ace Hardware of Green Valley at the age of 78.
He loved his mom, Hazel M. Borst (deceased) who with the help of his grandparents (Euans) reared Jim after his father Edgar's death when Jim was 11. He worshipped his older sister, Phyllis Westfall (Carson City, NV) and cherished his younger sister, Suzanne Hess (Tucson).
Jim married Sydne Ann (deceased) his high school sweetheart and they had three sons, Tony (Tucson), Tim (deceased) and Todd (Benson). Jim married Sabra in 1988. She taught him how to two-step and he taught her how to ride motorcycles. Together they took up golf when he turned 75! Although the scorecards never saw the light of day, he loved to laugh out loud about the fun he had.
He had a life-long affair with root beer, coca cola and Blue Bunny Homemade vanilla ice cream with chocolate syrup and pecans.
Jim took fashion cues from no one. His signature look was western boots and Wranglers.
Jim was a very private man. If you wanted to know his cause of death, he would have told you that it was none of your business. If you asked Sabra, his beloved wife would tell you Alzheimer's. Although his prognosis was dire, he battled on, lived his life and survived several years beyond the expert's expectations strictly on his terms.
In honor of his wishes, Services will be private for family only, free of any type of "theme". Interment is at Green Valley Cemetery, Green Valley, AZ.
In lieu of flowers please make donations to the Alzheimer's Association, #ENDALZ; https://act.alz.org/donate
Kathleen Colsman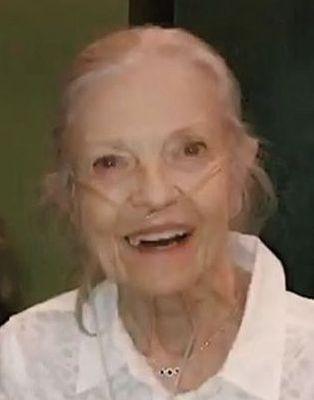 Colsman, Kathleen "Trinka"
79, Our Father came for our beautiful Mother (Nana) on June 16, 2019. Trinka was born in Tulsa, OK on September 4, 1940. She was the daughter of the late William "Jack" and Susan Bush. Trinka moved to Colorado and married her beloved husband, David Colsman. After a long battle with cancer her husband died at age 35, she bravely moved to Tucson to raise her three children. Trinka worked in several administrative positions but her passion was serving in hospice and helping people in need. She loved life and everyone she met. Trinka is survived by her sister, Barbara Moore; brother, John Bush; three children, Derek (Peggy) Colsman, Dasa (Michael) Schmidt, and Kristen (Erik) Morris. Her six grandchildren, David (Genesis) Colsman, Lara (Derek) Lewis, Kaitlyn and Shannon Morris, Makaila and Matthew Schmidt; and her new great-grandchild, James Lewis. We will miss her so much and will see her again in heaven. Very special thank you to the staff at La Rosa @ Santa Catalina Villas, the amazing team at Agape Hospice, and to Robin and staff at Desert Gardens assisted living- such a beautiful & special home. In memory of Trinka, please send an offering to Agape Hospice or friends of Bill W. please put an extra dollar in the basket at your next meeting. Arrangements by ANGEL VALLEY FUNERAL HOME.
Sandra Frank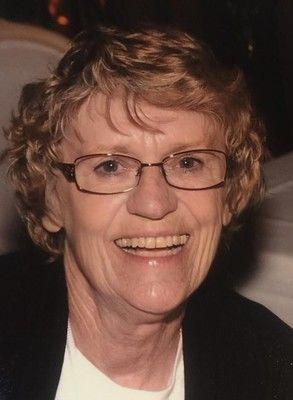 FRANK, Sandra R.
Born January 16, 1949
Passed peacefully June 18, 2019
Survived by brother, Randy and a close group of
family and friends.
Services to be held
at a later date at
EAST LAWN PALMS MORTUARY, Tucson, AZ.
John Gabroy

GABROY, John C.
70, of Tucson, AZ, passed on June 27, 2019. He was surrounded by his loving family. John was born in Philadelphia, PA on November 17, 1948, the son of Harry and Lillian Gabroy. John graduated from Dickinson College in Carlisle, PA, and earned his Juris Doctor from Villanova University School of Law. After graduating from law school, John practiced law in Philadelphia until he and his family moved to Tucson, AZ in 1976. John practiced law in Tucson for forty years, working at the Pima County Attorney's Office and then going into private practice. John was often listed as one of Tucson's best Commercial and Employment litigators. John had a true love of the law and was a passionate advocate for his clients. John enjoyed all genres of music and loved traveling with family and friends. John is survived by his wife of 51 years, Jane R. Gabroy; his son, Christopher C. Gabroy of Los Angeles, CA; his daughter, Nicole Gabroy Ayaz and husband, Tony Ayaz of San Francisco, CA and his three granddaughters that he adored, Arianna, Sophia and Alexandra Ayaz. John is also survived by his four siblings, Susan Gabroy Bender, Dr. Allen Gabroy and wife Elizabeth Gabroy, Dr. James Gabroy and wife Pamela Gabroy, and Stefani Gabroy. He is further survived by his sister-in-law, Margaret DiPanni and husband Joseph DiPanni, and his 12 nieces and nephews. Arrangements by EVERGREEN MORTUARY.
Verola Halvorson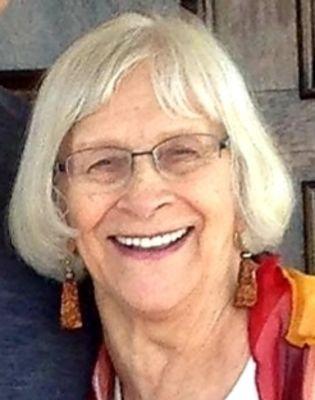 HALVORSON, Verola Venora
87, passed away peacefully, surrounded by her family on June 26, 2019 at St. Joseph's Hospital in Tucson, Arizona.
Verola was a loving wife to the late Lyle Halvorson; the two shared 62 years of marriage. She was a dedicated mother to Noelle Davies (Daniel), Thomas Halvorson (Suzanne) and Nancie Gamble (Steve), and an adoring grandmother to Jenna Bailey (Thomas) and Shirlee Alcock.
She was born on August 9, 1931 in Gackle, North Dakota to parents, Fred and Helen Lang. She was a cherished sister to Brenda Krause (Harry) and Tyler Lang (Miranda). Verola earned a degree from Sisters of St. Joseph School of Nursing in Fargo, North Dakota. While working as a registered nurse at a Maddock hospital, she met the love of her life - Lyle.
After marrying in Gackle in 1953, the young couple moved to El Paso, Texas while Lyle served in the U.S. Army. In El Paso, the lovebirds had some of the best years of their lives, enjoying an active social life and frequent weekend getaways across the border.
Lyle and Verola moved to Tucson, Arizona in 1967, where they raised a family and ran a successful insurance business together. The two were founding members of their beloved Church, and Verola was an active and devoted member throughout her life. Verola most enjoyed time with her family and friends, especially over a great meal. She was known for her sense of fashion, lighting up a room with her perfectly coordinated outfits and stylish bling. Verola brightened the days and lives of many through her infinite kindness, sense of humor and unforgettable smile.
A brief Gravesite Service will be held at East Lawn Palms Cemetery, 5801 E. Grant Road, on Saturday, July 6, 2019 at 10:30 a.m., followed by a Service and lunch starting at approximately 11:15 a.m. at New Spirit Lutheran Church, 8701 E. Old Spanish Trail. Memorial gifts can be made to New Spirit Lutheran Church.
Goodnight, Sunshine. We love you. Arrangements by EAST LAWN PALMS MORTUARY.
Paul Matthews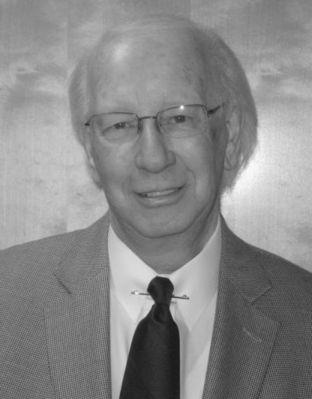 MATTHEWS, Paul Haddon
82, went to be with his Lord and Savior on June 18, 2019. He was born on November 7, 1936, in Florence, NJ, to beloved parents, Rev. Reginald and Grace Matthews. Paul is survived by his wife, Ardith Kapsal Matthews; daughters, Robin, Wendy, Kimberly, Sheryl and Valerie; sister, Judith Simmons; former spouse, Ardelis Matthews; 14 grandchildren and 17 great-grandchildren. Preceded in death by his wife, Marianne Matthews and son, Craig Matthews. Paul's love for God, family, and music was infectious to all he would meet. Paul made friends with total strangers and he never forgot anyone's name. He was known throughout the Christian music world as a personal representative for John W. Peterson and National representative of Singspiration; served as Church Music consultant for Ralph Carmichael and Lexicon Music/Light Records; owned Matthews' Sacred Music and Supply store in Ft. Wayne, IN; held multiple hundreds of church music conferences throughout the US to assist church musicians; at Family Life Radio ministries he was in charge of managing speaking engagements and conferences for Randy Carlson and Kevin Leman; served as minister of Music in several churches in Michigan, Ohio, California, and Tucson, AZ, most recently at Vistoso Community Church in Oro Valley. Paul also enjoyed Marketing and was the Publisher of "The Wedding Guide: and "The Eatery" in Southern Arizona and the Advertising Director of "The Worship Guide" for the EXPLORER newspaper in Tucson. A Celebration of his life will be held on Friday, July 5, 2019, 1:00 p.m. at Vistoso Community Church, 1200 E. Rancho Vistoso Blvd., Oro Valley, AZ. In lieu of flowers, memorials can be made to the Music Ministry at Vistoso Community Church. Arrangements by ADAIR FUNERAL HOMES, Avalon Chapel.
Arthur Naiman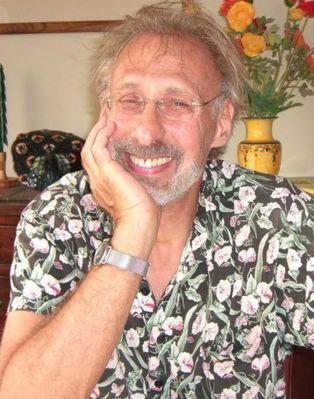 NAIMAN, Arthur
May 12, 1941 - May 13, 2019
Arthur Naiman, longtime S.F. Bay Area writer, editor and publisher, died in Tucson, AZ on May 13. Best known as the creator of the first independent Apple user manual, The Macintosh Bible, Naiman was born in Chicago, IL, graduated from Brandeis, and studied philosophy in Paris. He returned to New York City, writing for ad agencies and teaching in public schools for several years. He said copywriting ads taught him write smooth, bump-free text, so easy to scan no one could stop reading.
Naiman moved to the Bay Area in 1976 and continued in advertising while developing book ideas in a publishing scene friendlier than Manhattan. His first book was Every Goy's Guide to Common Jewish Expressions, a humorous and informative book about Yiddish (which he learned to write the book.)
With the advent of the personal computer, Naiman was enthusiastic about the technology but appalled by the quality of the user manuals. He produced a series of books to teach people to use computers and their programs while also entertaining them and making them think. After publishing several books, including Introduction to WordStar - he hated the program so much he negotiated a contract to use another word-processing program to write the manual - Naiman started his own publishing company. Goldstein & Blair was named in honor of George Orwell, whose born surname was Blair, and his enemy of the state in 1984, Goldstein. He published hundreds of thousands of copies of The Macintosh Bible and a dozen other guides, all characterized by clear writing, usefulness, and humor.
The success of Goldstein & Blair enabled Naiman to start a second company, Odonian Press, designed to publish political books. Naiman noticed that many left political writers produced difficult to read books, but gave accessible talks and interviews. He turned material from Noam Chomsky, Gore Vidal, and others into Odonian's Real Story Series, 17 titles in all, each small enough to fit in your back pocket. The books sold hundreds of thousands of copies around the world, including his own contribution, the "anti-conspiracy" book, 9/11 The Simple Facts: Why the Official Story Can't Possibly Be True.
Naiman moved to Tucson for health reasons in 1996, but remained close to friends and the Bay Area, returning regularly. He became a docent at the Tucson Poetry Center and an avid badminton and pickleball player. A lifelong leftist and freethinker, he quietly supported social justice organizations, including as a board member of the San Carlos Foundation. He enjoyed sharing jazz and classical music, movies, art, food, travels, and stories. A Bay Area celebration of his life is being planned.
Betty Porter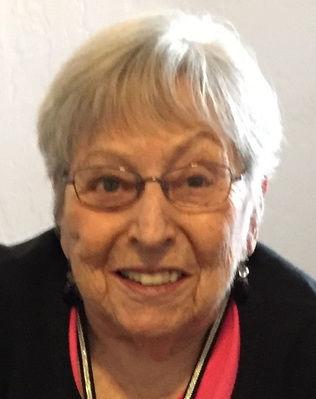 PORTER, Betty Lou
91, of Tucson AZ, died on June 18, 2019. She was preceded in death by her husband of 67 years, Charles Frederick Porter and her sister, Marilyn French. She is survived by their children, Keith (Candace), Doug (Peggy) and Ron (Sue); seven grandchildren and seven great-grandchildren. Study and teaching of the Bible was one of her greatest joys, and she will be missed by many. A Memorial Service will be held on Friday, July 5, 2019 at 11:00 a.m. at Oro Valley Church of the Nazarene (OVCN), 500 W. Calle Concordia, Oro Valley AZ. In lieu of flowers, please consider a donation to the OVCN Children's Building Fund. Arrangements entrusted to DESERT SUNSET FUNERAL HOME, 520-297-9007.
Guadalupe Ramos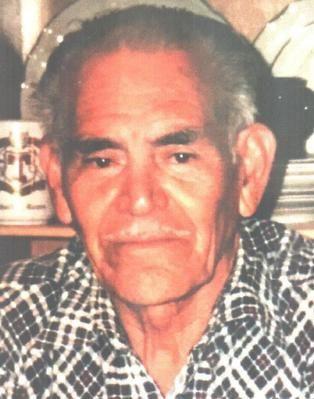 RAMOS, Guadalupe G.
Our loving father went to be with our Lord on June 26, 2019 at the grand age of 101 years. He was reunited in heaven with his wife, Guadalupe, of 69 years of marriage, who passed away last June. He was blessed with eight children, Grace (Tom), Rosa, Stella, Ana (Paul), Robert (Kristine), Martha, Franky and Richard; 22 grandchildren and 30 great- grandchildren. Our father came to Tucson from Leon, Guanajuato in the 1950's and was an original hand crafted boot maker at the esteemed Stewart Boot Company. He loved his family and left us with many fond childhood memories such as taking us to Reid Park every Sunday for a picnic and ice cream. He made friends wherever he went, but his life circled around his family. He will be remembered by his laughter, jokes, stories of growing up, and working tirelessly to support his family. We are so fortunate to have had such a caring father. Visitation will be held Tuesday, July 2, 2019 from 5:00 p.m. - 9:00 p.m. at CARRILLO'S TUCSON MORTUARY (South Chapel) 240 S. Stone Ave., with a Rosary recited 7:00 p.m. Mass will be offered Wednesday, July 3, 2019, 10:30 a.m. at St. Augustine's Cathedral, 192 S. Stone Ave. Interment to follow at Holy Hope Cemetery. Arrangements by CARRILLO'S TUCSON MORTUARY, INC.
Charles Rastatter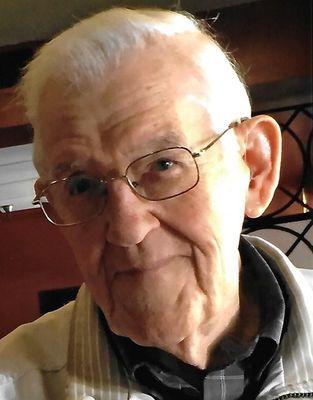 RASTATTER, Charles J. Ed. D
Chuck Rastatter passed away on Monday, June 24, 2019 at the age of 89 surrounded by his family. He was born October 11, 1929 in Dubuque, Iowa to Art and Bea Rastatter. He is survived by his wife, Patricia; his children, Chris (Kim) and Angel; grandchildren, Samantha, Taylor and Tyler; great-grandchildren, Chloe, Maya and Melia and sisters, Mimi and Sr. Barbara. He was preceded in death by his parents, his son, David; brothers, David and Paul and sisters, Jeanne (Norb) Willging and Lo-e (Joe) Miller. Chuck and Pat were married 60 years. He was a loving husband and father. He received his Bachelors and Masters from Arizona State University and Doctor of Education from the University of Arizona. He was a member of the SPEBSQSA for 69 years and sang with the Desert Knights barbershop quartet. Kind, courageous and wise, Chuck was a light for many in their darkest times. An exceptional talent, doctor and teacher, his impact on the lives of those who knew him is both unforgettable and beyond measure. He exists now in the memories of those who loved, admired and miss him dearly. Services will be held at St. Joseph Church on Saturday, July 6, 2019 at 1:00 p.m. In lieu of flowers, please make a donation to your favorite charity.
Wilbert Rosey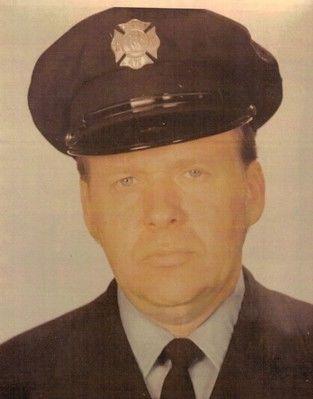 ROSEY, Wilbert F.
was born in Detroit on July 10, 1928 to Francis and Bertha Rosey, and passed away in Tucson, Arizona on June 18, 2019. Bill was a veteran of World War II, serving in the U.S. Army in Germany. Upon his discharge, he became a member of the Detroit Fire Department and worked primarily at Engine 46 from 1954 until he retired in 1972 and moved to Tucson, Arizona. Bill enjoyed working in his woodshop at his summer home in Pinetop, Arizona where he made toys each year for Sacred Heart Catholic Church to distribute to very deserving children. Bill was predeceased by his beloved wife, Emily, who he married on July 20, 1973; his parents, and his siblings, Harvey Rosey, Frank Rosey, Loretta Hempel (Donald), Bertha Vermeersch (John), and Frances Conover (John), and his very special friend and traveling companion, Patricia Conklin. He was very much loved and will be missed by his surviving family members: niece, Gail Conover Thomas and nephew, John Conover (Lynn), and his great-nephew, Jonathan Conover (Danica) and great-niece, Andrea Hughes (Andrew), along with many friends. A special thank you to Ron, Cathy, Chris and Rob Reid, and Sue and Jim Bell who Bill considered to be family, and who treated him as a member of theirs. A Graveside Service will be held at 10:00 a.m., Wednesday, July 3, 2019 at Holy Hope Cemetery in Tucson, Arizona. Memorial contributions will be greatly appreciated by the family, and may be made to Sacred Heart Catholic Church, 601 E. Fort Lowell Road, Tucson AZ 85705. Arrangements by ABBEY FUNERAL CHAPEL.