In memoriam: Funeral notices, June 19, 2019
Funeral notices for Wednesday, June 19, 2019. For more obituaries go to
legacy.com/obituaries/tucson/
In memoriam: Funeral notices, June 19, 2019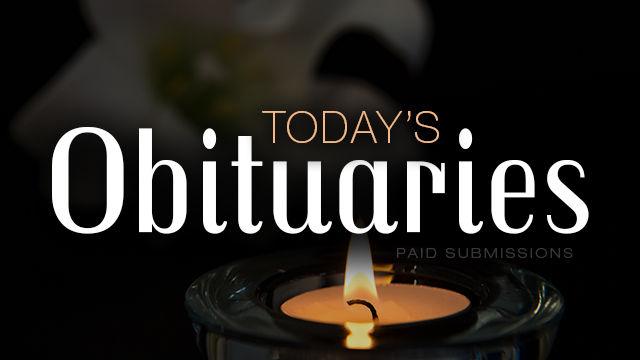 Luis Coronado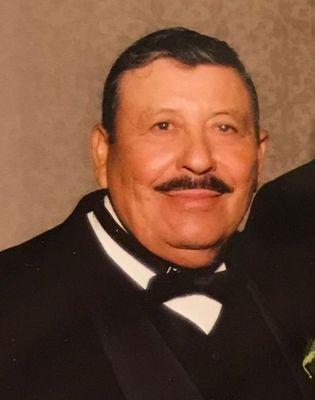 CORONADO, Luis Carlos
Beloved husband, father and grandfather passed away on June 13, 2019 at the age of 82. He was born on April 10, 1937 in Nácori Chico, Sonora Mexico, to the late Jose Luis and Catalina Coronado. He is preceded in death by his wife, Gertrudis Garcia Coronado, and is survived by children, Ana L. Hum (Dennis), Lorena I. Coronado, Nora E. Alabado (Gilbert), Luz E. Monreal (Marco), Martha O. Mayer (Fred), Jose Luis Coronado (Vanessa) and grandchildren, Adrianna Kristine Alabado, Haley Alexis Coronado, Emily Gertrudis Monreal, Julianna Marie Alabado and Alyssa Renee Coronado. Services will be held on Thursday, June 20, 2019 at Saint Augustine Cathedral, 192 S. Stone Avenue with a Rosary recited at 9:00 a.m. and Mass will be offered at 10:00 a.m. Interment will follow at South Lawn Cemetery, 5401 S. Park Avenue. Arrangements by FUNERARIA DEL ANGEL SOUTH LAWN.
Edna Hendrickson
HENDRICKSON, Edna Mae (Haines)
95, Oracle, AZ, passed away in Gilbert, AZ on June 4, 2019. She was born in Phoenix, on July 11, 1923 to Charles and Abigail Haines. She was the fifth of ten children and was reared on a ranch in Hayden, Arizona. She graduated from Hayden High School and worked in banking, civil service, public schools and retired as the Oracle Justice of the Peace. She lived in Oracle since 1947 and owned a ranch in the Galiuro Mountains. She married the love of her life, Harry Hendrickson on June 24, 1945. She was preceded in death by her husband, Harry; son, Tommy; parents, nine siblings and son-in-law, Darrel Shahan. She is survived by children, Judy Shahan, Jeanne Hendrickson, Karl (Peggy) Hendrickson, Karen (Mike) Kleine and daughter-in-law, Maria Hendrickson; grandchildren, Michael Guest, Julie (Russ) Kimberlin, Jaclyn (Nick) Valdez, Leighten Hendrickson, Ashleigh (Logan) Stropko, Jennifer (Joe) Carper, Jake (Quinn) Hendrickson, Zack Hendrickson, Kristen Hendrickson, Michael Kleine and Rachel Kleine; great-grandchildren, Maya (Josh) Eddolls, Celeste Kimberlin, Clayton Kimberlin, Jonathon Kimberlin, Addison Kimberlin, Margot Carper, Brooks Hendrickson and Scotlyn Valdez. Services will be held at 10:00 a.m., Saturday, June 22, 2019, at Oracle Center for the Arts, 700 E. Kingston Street with reception to follow from 11:00 a.m. - 1:00 p.m. A private family burial will be held in the Oracle Cemetery. Donations in lieu of flowers to Oracle Union Church, 705 American Avenue, Oracle or any Veterans Organization.
John Lisk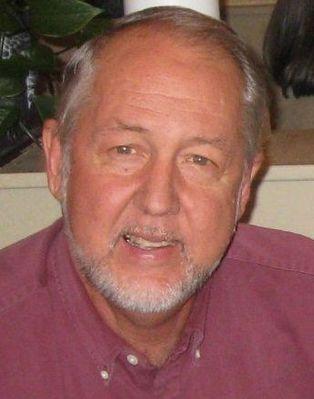 LISK, John Denison
75, of Tucson passed on May 27, 2019. He was born January 28, 1944 in Tucson, Arizona to Anson Lisk Jr. and Katherine Grafton George. He attended Tucson High, El Paso CC and the University of Arizona. He served in the USAF and Vietnam. John spent his career of 26 years at Raytheon Missile Systems. He is survived by his wife, brother, three children, two stepsons, four grandchildren and one great-grandchild. A Celebration of Life is being held in his honor at 5:00 p.m., Sunday, June 30, 2019 at The Z-Mansion. Arrangements by BRING'S BROADWAY CHAPEL.
Harold Mull
MULL, Harold F.
We lost our beloved father on June 15, 2019. Harold was born November 20, 1919 and raised on a small farm near Anna, IL. He joined the Navy in 1939, actively served until the end of WW II and retired from the reserves as a Master Chief Petty Officer. Harold and Velma, his wife of 71 years, loved to travel throughout the US and the world. He spent much of his career working for the Navy as a logistics engineer. He meticulously documented his family's genealogy and continuously volunteered at his churches in Illinois and Virginia. He will be remembered for his passion for Naval history and Chicago Cubs baseball. He is survived by his sister, Mary Lou; sister-in-law, Norma; children, Sue (Mark), Linda (Patricio) and David (Sherry); grandchildren, Julie (John), Jennifer, Ellen and Kristen and great-grandchild, Connor. We will celebrate Harold's life at a Memorial Service at 11:00 a.m., Saturday, June 22, 2019 at St. Mark's United Methodist Church, 1431 W. McGee Rd., Tucson, AZ. Donations in memory of Harold may be made to the National Kidney Foundation (Kidney.org). Arrangements entrusted to DESERT SUNSET FUNERAL HOME 520-297-9007.
Carmen Valenzuela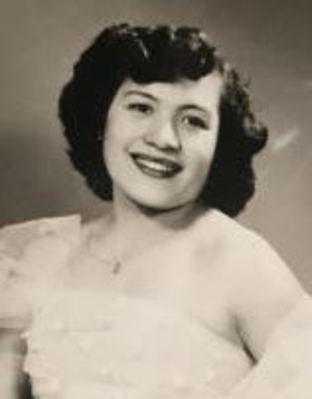 VALENZUELA, Carmen
passed away peacefully at her home in Tucson, Arizona, on June 16, 2019, after a long and courageous battle with cancer. Carmen was a loving and devoted wife, mother, grandmother, great-grandmother, and friend. She was a life-long Tucson resident and graduated from Tucson High School in 1954, where she met the love of her life Tony. Together they shared a great love for their family and faith. Carmen was an avid Diamondbacks fan and enjoyed travelling to new places around the world. She is survived by her four sons, Mark (Marta), Jerry (Jackie), Jim (Denise), and Joe (Tracy); 13 grandchildren and seven great-grandchildren. Carmen is preceded in death by her loving husband, Tony and her parents, Leonor and Severo Zamago. A Funeral Mass will be held at 11:00 a.m., Friday, June 21, 2019, preceded by a Rosary Service at 10:30 a.m. at St. Elizabeth Ann Seton, 8650 North Shannon Road, Tucson, AZ, 85742. There will be a private interment. In lieu of flowers, the family requests a donation to the Laura Dozer Center, United Cerebral Palsy (UCP) of Central Arizona, 1802 W. Parkside Lane, Phoenix, AZ, 85027. Arrangements by ADAIR FUNERAL HOMES, Avalon Chapel.