In memoriam: Funeral notices, March 30, 2019
Funeral notices for Saturday, March 30, 2019. For more obituaries go to
legacy.com/obituaries/tucson/
In memoriam: Funeral notices, March 30, 2019
BENTON, Robert Lee, Jr.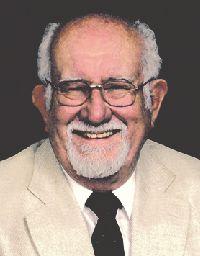 BENTON, Robert Lee, Jr.
went to be with the Lord on Sunday, March 24, 2019. He was born on April 10, 1938, at the Stork's Nest Downtown to Robert Lee and Amelia Tellez Benton. He was preceded in death by his parents and brother, Eugene Alfred Benton. Bobby, as he was known to family and friends, was a descendant of San Agustin del Presidio Soldier Jose Gausinio Telles. He grew up in historic Barrio Anita and was delighted to be part of Borderlands Theater's "Barrio Stories in Barrio Anita." He is survived by his wife, Patricia; daughter, Cristina; sons, Robert Lee, IV (Maria de los Angeles "Marielos"); David (Nadia); and Daniel; four granddaughters, Sabrina, Amada and twins, Amelia and Adelaida; three nephews and numerous cousins and relatives. Bobby had a long, successful career in automobile and commercial truck sales. He started shortly after graduating from Tucson High School in 1957 when he went to work for O'Rielly Chevrolet's parts department, a job that required him to roller skate to fill orders. He worked his way up to sales and went on to work for other dealerships including Mathews Chevrolet, Watson Chevrolet, Bill Breck Dodge, Arizona Truck Center and Vanguard Truck Center. Bobby attended the University of Arizona and was a proud member of the Belmonts, a men's social club during the 1950s and 1960s. He proudly served in the U.S. Army and Reserves during the '60s. His affiliations included the American Legion Post 7, Marine Corps League, Tucson Mexico Sister Cities, Fundacion Mexico, Knights of Columbus, Tucson Presidio Trust and Los Descendientes del Presidio de Tucson. Bobby was an accomplished musician, playing guitar and singing. He recorded four albums. He considered his talents as a musician, especially his voice, to be a gift from God and to give thanks he started a music ministry, playing with a group of friends at Holy Family Catholic Church, St. Margaret's Catholic Church, San Cosme Chapel and Santa Cruz Catholic Church. The only thing that surpassed his passion for music was his love for his family and many friends, ties nurtured by his gregarious personality and love of life. He always looked forward to the many gatherings with his friends from John Springs Junior High, Tucson High School and Jim and Loma Griffith's Club Pimalteño Fiestas . Visitation is Sunday, March 31, 2019 from 5:00 p.m. - 9:00 p.m. at CARRILLO'S TUCSON MORTUARY, 204 S. Stone Ave., with a Rosary at 7:00 p.m. Funeral Mass is Monday, April 1, 2019 at 10:30 a.m., at St. Augustine Cathedral, 192 S. Stone Ave. In lieu of flowers, donations may be made to the churches he played at or Los Descendientes del Presidio de Tucson or The Presidio Trust for Historic Preservation.
SOLAND, Dorothy Sophia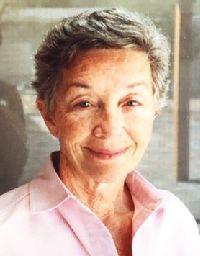 SOLAND, Dorothy Sophia
age 93, passed away on March 20, 2019. She was born on February 25, 1926, in Omaha, Nebraska, the child European immigrants Louis and Thelma Varda. She met her future husband, Wesley Soland, when she tried out as a singer for a dance band in which he played tenor saxophone. They moved to Tucson in 1955, where they raised four sons. Dorothy loved the desert, she loved camping in the Pinacates with her family, and she loved jazz (especially Ella Fitzgerald and Sarah Vaughn). She had a wonderful laugh. When she was in her 40s, Dorothy started bicycling with Wesley and eventually discovered that she was fast. Really fast. In 1981, at age 55, she placed second in the nation in the masters division of the National Bicycling Championships in the 25 mile time trial. After Wesley died in 1991, Dorothy frequently could be found hiking in Sabino Canyon and on Mount Lemon. Dorothy was predeceased by one son, Scott (Sandy). She is survived by three sons, Brad (Susan), Craig (Linda), and Mark (Lori); five grandchildren, Eric, John, William, Pete, and Samantha, and three great granddaughters. Funeral Services will be private. Arrangements by OASIS CREMATION & FUNERAL CARE.
WALKER, Celestine (Sarnocinski)
WALKER, Celestine (Sarnocinski)
Celeste (Sally) Walker age 88, passed peacefully into the loving arms of our Heavenly Father on February 27, 2019, at Peppi's House, comforted by family, friends and dog, Lucy. Sally was born to Frank and Sophie Kulick, December 1, 1930, in Detroit, MI. Her love of music led her to learning piano, singing for family and performing recitals with sister, Geraldine (Geri) Quarella (deceased). She taught her children to play piano and to enjoy the "beat" of all genres of music. Accounting Accreditation at Detroit College helped Celeste excel in real estate and state employment services. She welcomed the use of computers, cell phones and other technology, thus being totally independent and sharp minded until her passing. Sally met the love of her life, Richard Sarnocinski (deceased 1986). They married May 29, 1950. They enjoyed 36 years together, moving to Tucson in 1970 due to Richard's asthma. Her accomplishments include performing as organist/pianist/choralist for Sacred Heart Catholic Church and St. Paul's Episcopal Church in Tombstone, AZ. Celeste married the second love of her life, Thomas Walker (deceased 2007) and enjoyed 19 years together, splitting their time between Tucson and Tombstone. Mom believed her greatest accomplishment was her family. Walking, birthing, and raising five children was miraculous after an auto accident at age 11 that took her mother's life, left her in a coma with doctors telling her she would never walk or have children. Mom is survived by brother, Richard Kulick (Teresa) of Pontiac, MI; sister-in-law, Rita Redmond, age 95, of Grand Rapids, MI; children, Richard Jr (Rochelle) Raymond (deceased 2015), Robert of Mesa, AZ, Judith(Paul) Kennedy of Glendale, AZ and Jean(Roger) Graham; 13 grandchildren, 22 great-grandchildren and one great-great grandson, Jace Strawderman; and don't forget Lucy, her constant companion. Mom was a phenomenal woman, admired and loved by all who were blessed to know her. Her kindness, love and generosity will be missed forever in our hearts and she will live in our memories for eternity. Celeste donated her aching body to science and requested a simple Mass at St. Francis De Sales for her family. Your prayers for Sally and her family are humbly accepted. Arrangements by ANATOMY GIFTS REGISTRY.